Question: what's fluffy on the outside and creamy and sweet on the inside? Answer: all the best desserts right now. You've probably seen these #desserts countless times on your Instagram feed already, or at least the buzz. So, should you travel far and wide to satisfy a craving? Uhm, yes!
Read also: The food trends of 2016 and where to find them. 
#1 Durian Pancakes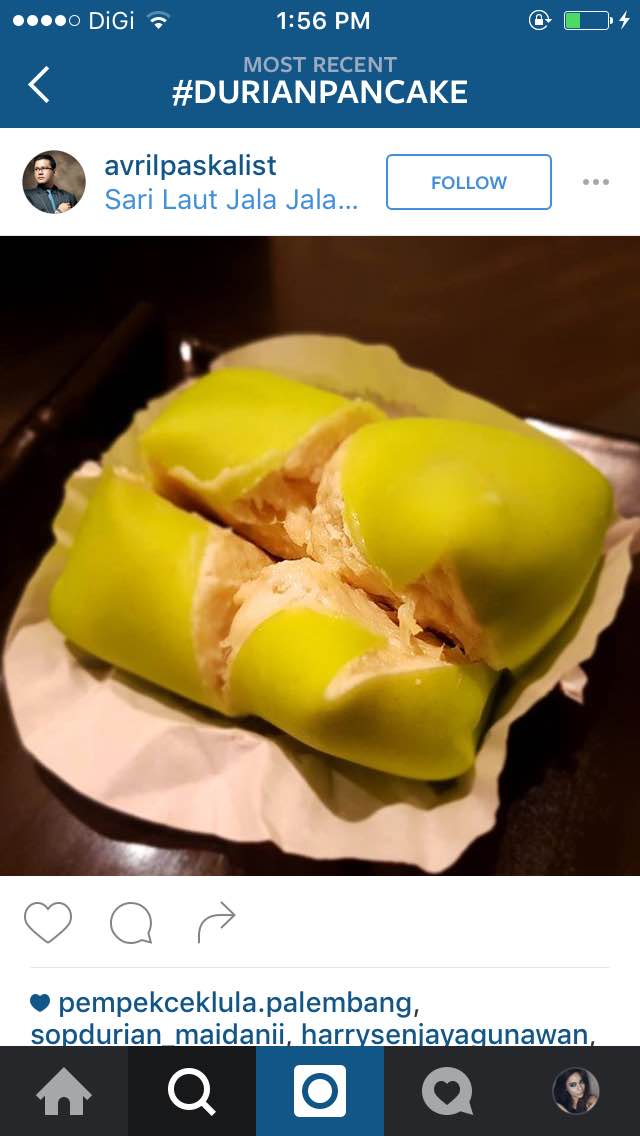 To each its own, but if you don't fall in love at first bite, you're wrong. Soft, custard-like durian filling and whipped cream stuffed into a thin crepe roll… it's weirdly similar to an actual durian's form and taste. Durian pancakes are extremely common in Medan, Indonesia, but if you're anywhere else in the world, panic not, because it's slowly becoming a worldwide phenomenon.
If you want the D (24): We named Lai Po Heen one of the best fine-dining restos in Kuala Lumpur, which may or may not have been strongly credited to its D 24 durian pancakes. In Sydney, we found ones just as good at an Indonesian restaurant on Dixon Street called Delima.
#2 Salted Egg Croissant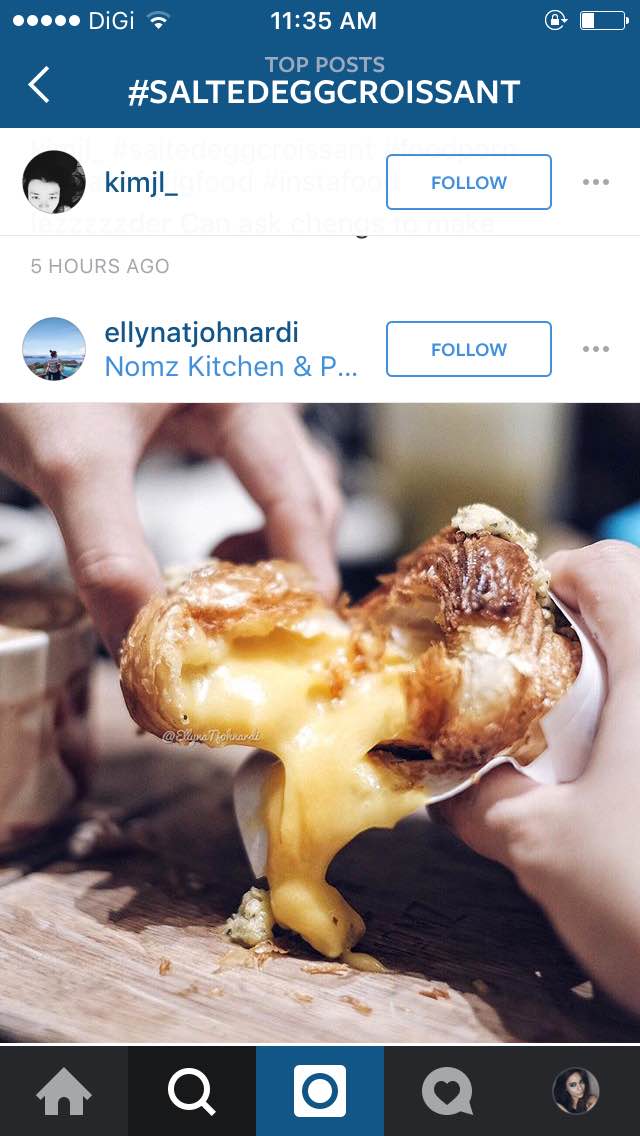 Salted egg everything! It may not sound very appealing, but it's a savoury dessert that's won the hearts and 'likes' of many. The salted egg croissant was first created in Hong Kong, followed by Singapore,  but it's Jakarta that's perfected the recipe.
How do you like your eggs? If the answer is "dripping from the center of a freshly baked pastry", you must head to Nomz Kitchen and Pastry in Jakarta. They've got the best flaky, buttery croissants with golden filling. But if you want to try the original (and you should), you'll find it at Urban Bakery at The Landmark, Queen's Road Central in Hong Kong.
#3 Horlicks Ice Cream Bao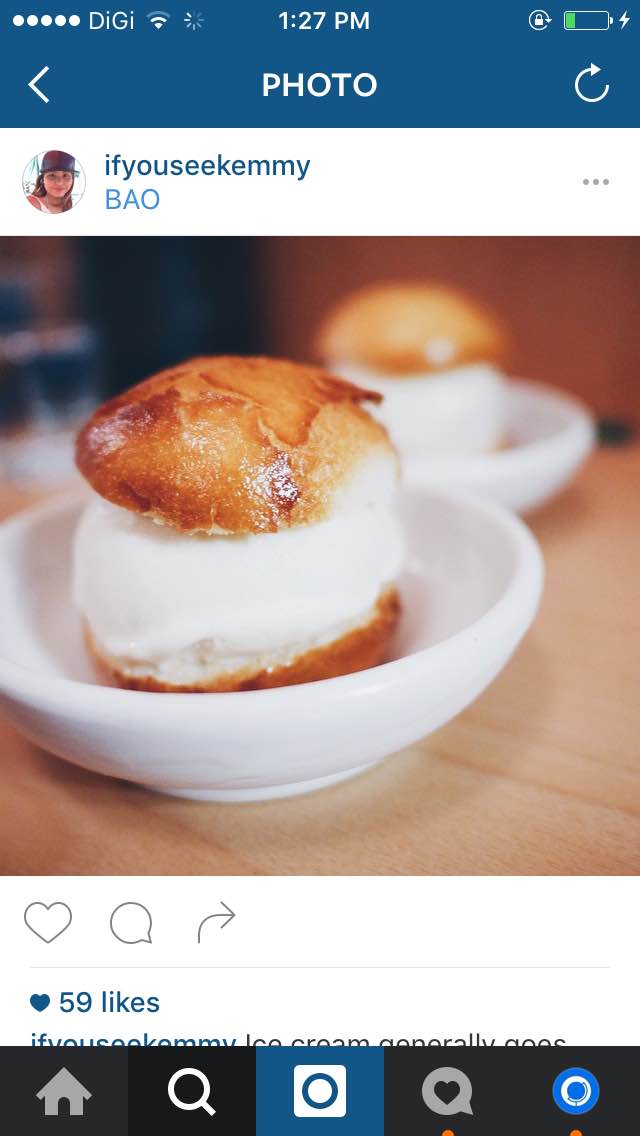 Horlicks brings you right back to your childhood, doesn't it? The good thing about being an adult is that you can now have this ice cream sandwich whenever you want. A bao is a Taiwanese steamed milk bun; very soft and fluffy. Then you deep-fry it and add a big scoop of Horlicks-flavoured ice-cream and bam — breakfast, lunch, dinner, you name it.
Let's go to London: The bao is made from doughnut batter and the ice cream has a subtle, malted sweetness to it. It's the only dessert on the menu — it's that good that they don't need another. You'll easily spot Bao Soho on Lexington Street by the long queue outside.  
#4 Briyo Buns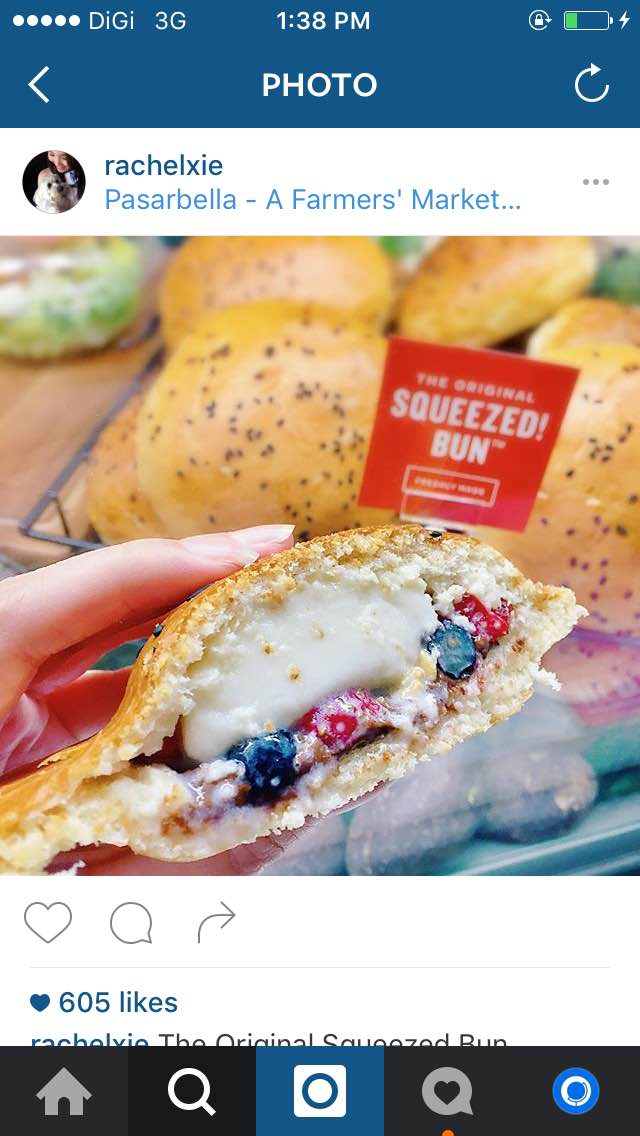 Half brioche, half fro-yo — full UFO-looking "healthy" dessert (frozen yogurt is healthy right?). And just like regular fro-yo, you get to choose your toppings before it's squished between two brioche buns in a toaster. You won't believe how good the Elvis Reese is; a Reese peanut butter cup mixed with almonds, and frozen yogurt drizzled with fruit berry sauce.
Bri'yo self to: Squeezed! in Singapore, a place much more than just a juice parlour. There are three locations already, in The Metropolis, Leisure Park Kallang and Suntec City Mall, and one in Waterway Point opening soon.
#5 Raindrop Cake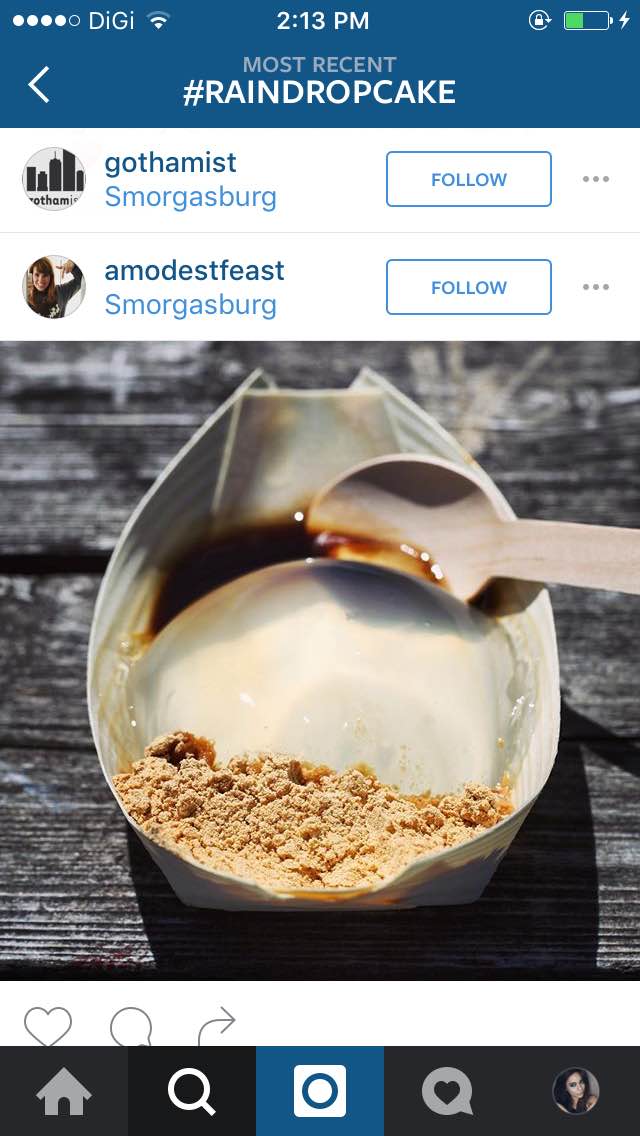 Before it was the food of hipsters, it was called shingen mochi in Japan; made from a soft mochi rice cake, sprinkled with soy powder and drizzled with brown sugar syrup. Then Chef Darren Wong turned it into the popular raindrop cake debuted at the Smogarsburg foodie market in Brooklyn, New York.
Save it for Saturday: Head to Smogasburg held every Saturday and gobble the cake down quickly. The cake is so delicate that it can only last less than half an hour in room temperature. It melts like water in your water. Truly, it's like eating a big, squishy, raindrop. On second thought, isn't that just a fancy way of describing a drink of water??