In this week's edition of Truth is Stranger Than Fiction, a woman was banned from taking her emotional support peacock on a United Airlines flight. Though emotional support animals (literally animals that provide support to humans with disabilities) are technically allowed on some flights, Dexter the peacock proved too large and heavy to meet United guidelines. Even after his owner, artist Ventiko, offered to buy him his own seat, Dexter was barred from a six-hour flight from Newark to Los Angeles. The pair have since embarked on a roadtrip across the United States.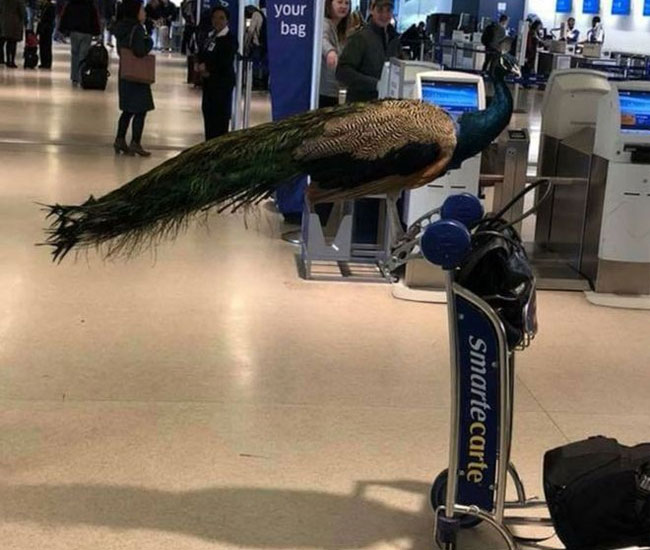 Read also: How to cope with travel anxiety
Dexter now joins a famed roster of emotional support animals banned from flights (remember Hobie, the defecating pig who was deplaned?) and added fire to the ongoing debate about emotional support animals. Which animals are actually being helpful? Which owners are taking the piss? Can anyone really derive any kind of emotional comfort from peacocks, who are known to be pretty aggressive? Questions!
Image credit: Main