These cliff-top villas are high up in ranks and location, and you won't even believe the luxuries that come with it. So when you need your fix, say hi to us, pack your bags, and enjoy the view. Here are eight (of many) that we're seriously in love with… now let's get high.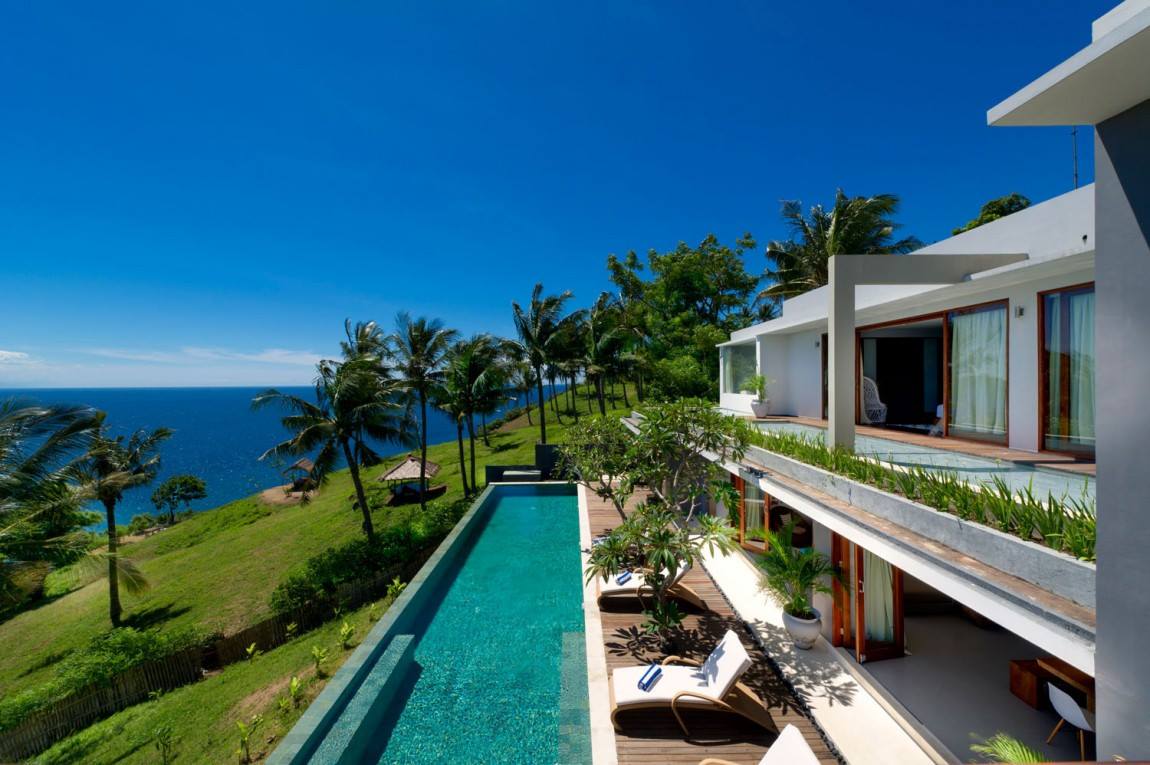 Number of rooms: 4-bedrooms
What's to love: You can take a bubble bath in your balcony, in tubs that directly face the sea. Sure, that sounds just okay, but this is more than just your typical sea view. From way up the hill you can see all the way across the sea to Bali's Mount Agung. If you run short of things to do, Gili Islands is just a short boat ride away and is great for getting your snorkel on.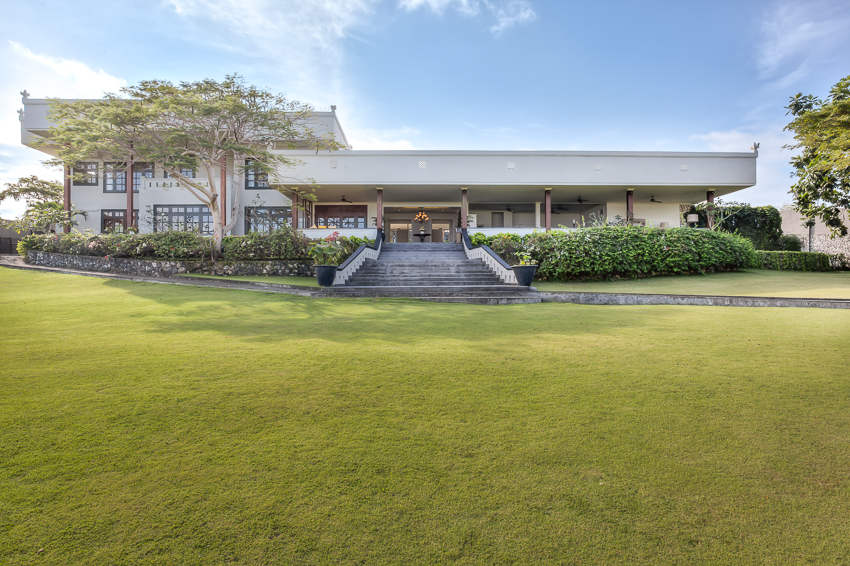 Number of rooms: 6-bedrooms
What's to love: It's the Hamptons of Bali, so picture extreme luxury with Balinese vibes. The main building looks somewhat old-money glam with colonial charm but once you open up the French doors, you're transported into the lush outdoors completed by the sound of crashing waves. And because it sounds like a hoot, you can also fly in or out in the villa's own chopper. And don't forget to make full use of the mini golf course.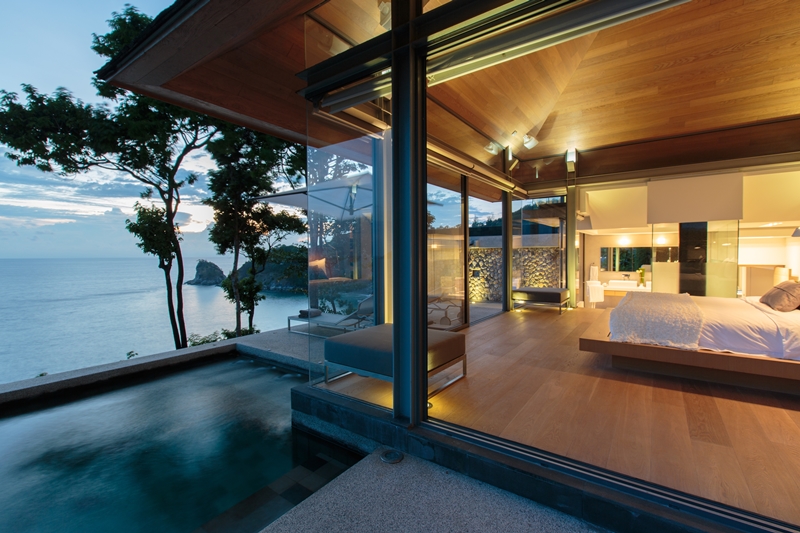 Where: Kamala Beach, Phuket
Number of rooms: 5-bedrooms
What's to love: We really do like outdoor baths, and at Kamala Beach you can unwind in your in-room Jacuzzi while looking out into Nakala Bay. You can enjoy the same panoramic views from the outdoor decks that wrap around the villa, and infinity-edge swimming pool. There's an in-villa chef and BBQ area for when all that swimming works up an appetite. You can even take your meal down to the private beach.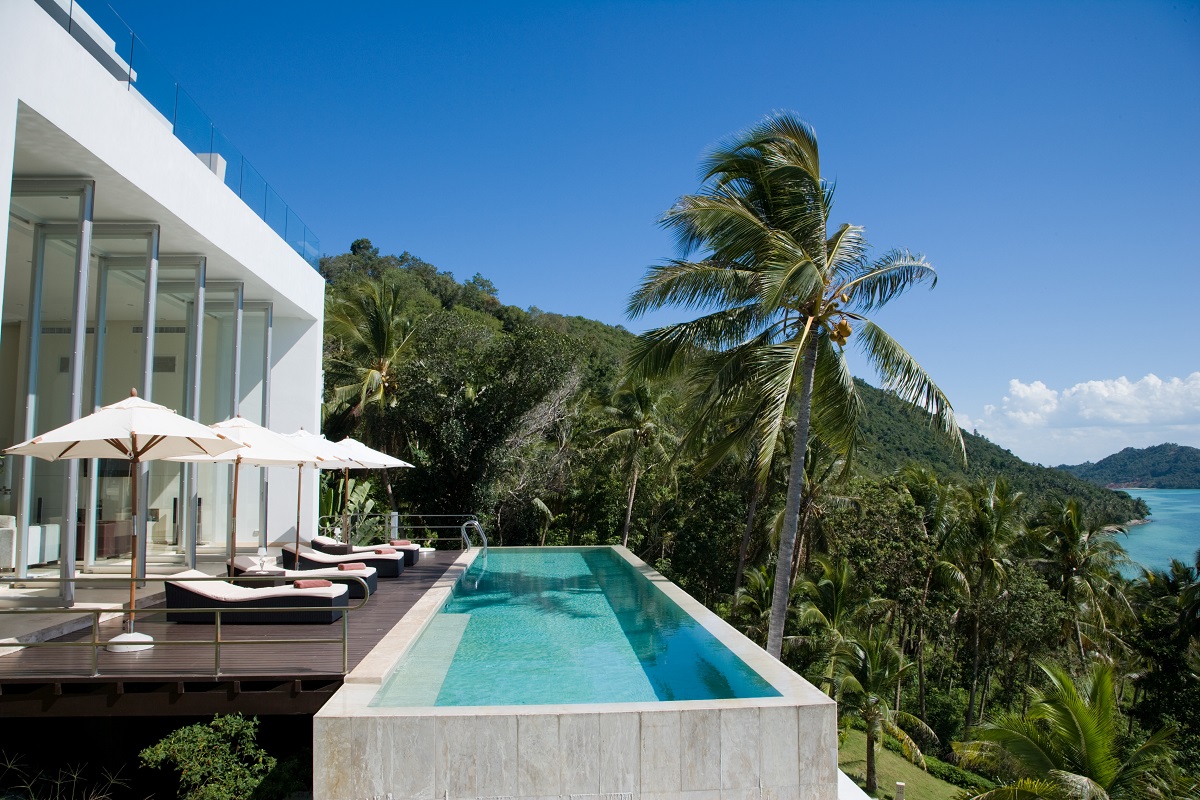 Where: Taling Ngam, Koh Samui
Number of rooms: 4-bedrooms
What's to love: The wellness spa is fantastic, but that's not all we love. Let's start with the contemporary Mediterranean design made from natural materials — white marble floors, smoked mirrors, leather and silk furniture. Then there's the large rain shower, views of five close-by islands, and in-villa dining options like Massaman curry and delicious, delicious, (delicious) beef goulash.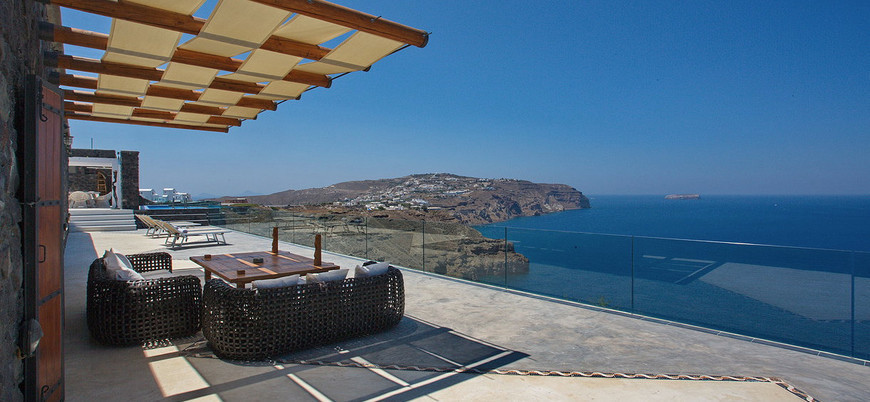 Number of rooms: 2-bedrooms
What's to love: Cocktails (or like, mocktails). There's an outdoor pool bar set by the swimming pool, making a day here quite the way to spend a Greecian afternoon. You know how we love our exclusive villa parties — let's add this one to the list; it's got a fully-equiped kitchen with BBQ facilities. And as the sun sets, you can enjoy the views of the Akrotiri caldera on this volcanic island.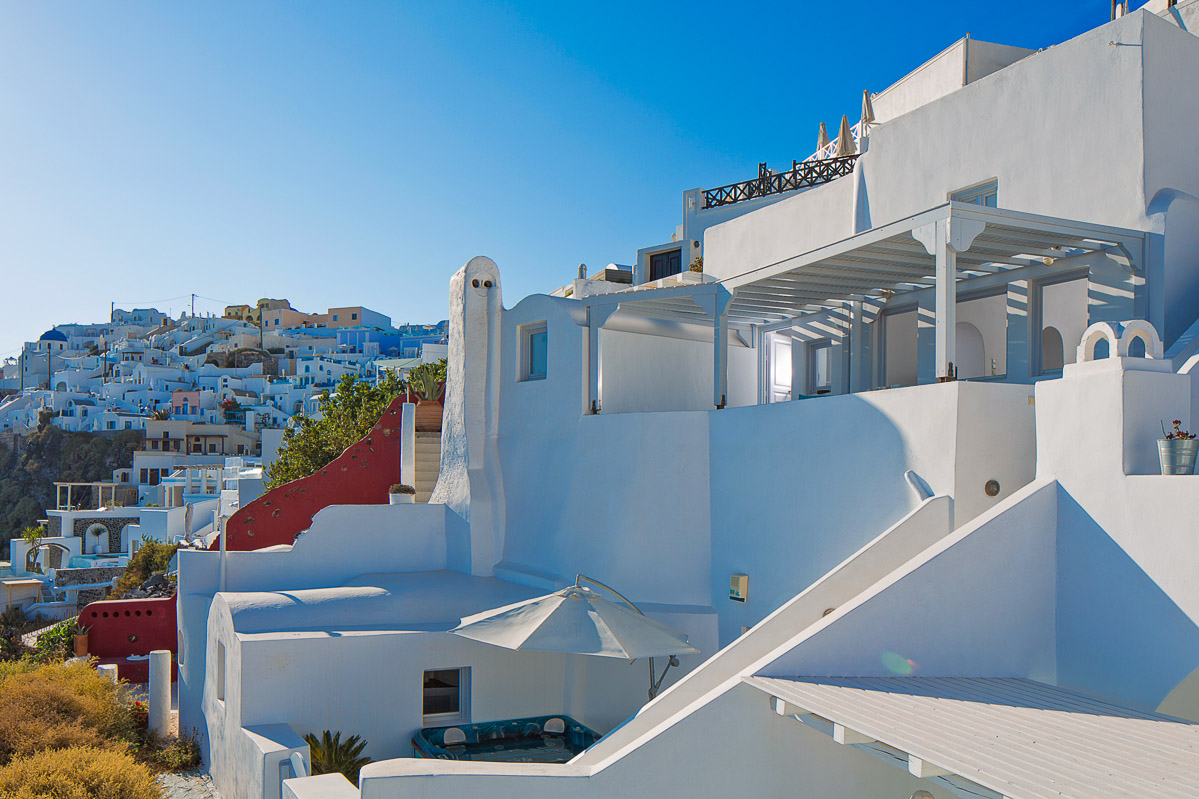 Number of rooms: 3-bedrooms
What's to love: The much-adored,  feel-good Santorini vibes all around. Inside, everything is white and pristine, a perfect contrast against the intense blue of the ocean. From your villa you have picturesque views of the Santorini volcano, perhaps even enjoyed from your private Jacuzzi plunge pool .  What's a vacation without some shopping and trying out new food? A short stroll away from the villa will take you to several boutiques and restaurants.