Everyone deserves to let loose on vacation. If that sounds like just what you need right now, what better way to pack in both some fun and downtime than staying right where the best bars are?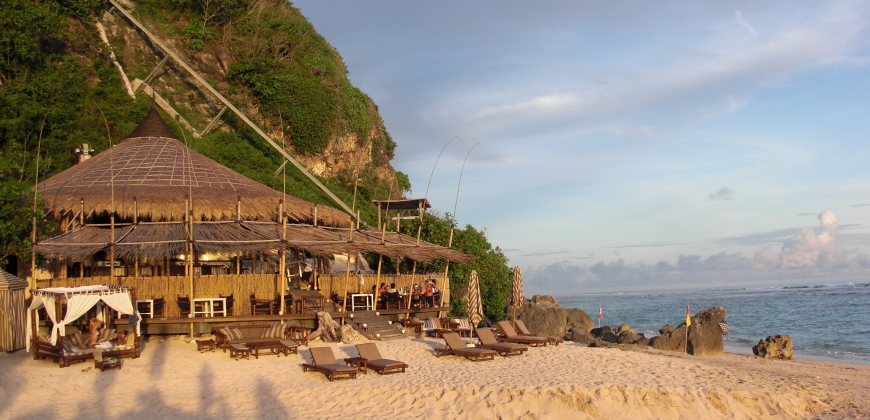 It's one of the 'World's 50 Best Beach Bars' according to CNN Travel and  "Best Beach Club in Bali", so named by the magazine Hello Bali. What you see is what you get — a beach cabana constructed with bamboo, thatched roofing, white-washed timber furnishings and front row seats to that gorgeous view. Start your night off with a seafood dinner sourced daily from the Indian ocean, or see if you're one of the many that come to Bali just for its golden suckling pork. Dance the night away barefoot beneath the stars to internationally-acclaimed DJ acts.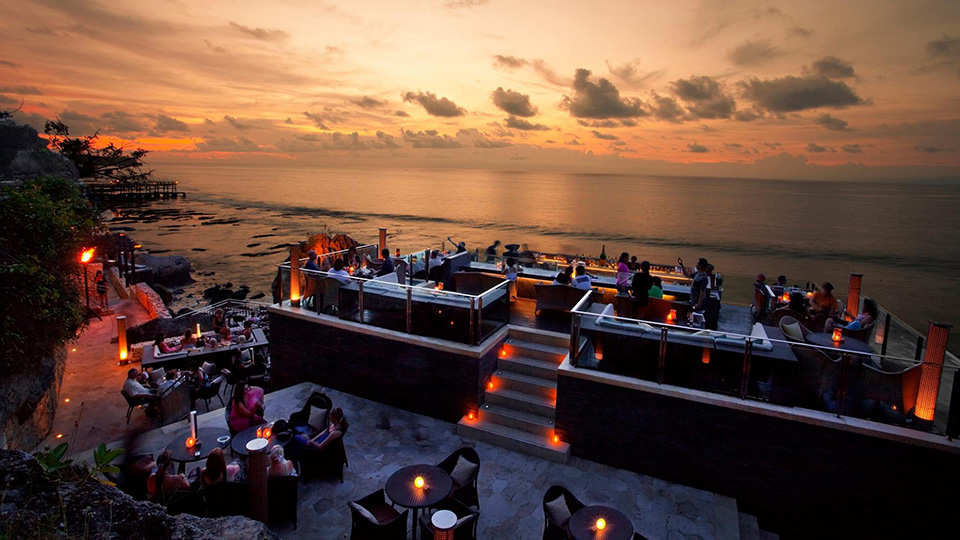 There's no way you can leave Bali without hearing about Rock Bar. They say it's the best spot on the island for sunset cocktails and they're right. That view from a natural rock 14 meters above the ocean is unrivaled, so says CNN Travel, Forbes Travel and The New York Times. Guests of AYANA enjoy VIP service (so you know, book a couple of nights here or at its sister hotel RIMBA Jimbaran Bali). There's a dress code: no singlets, board shorts or alcohol-branded attire.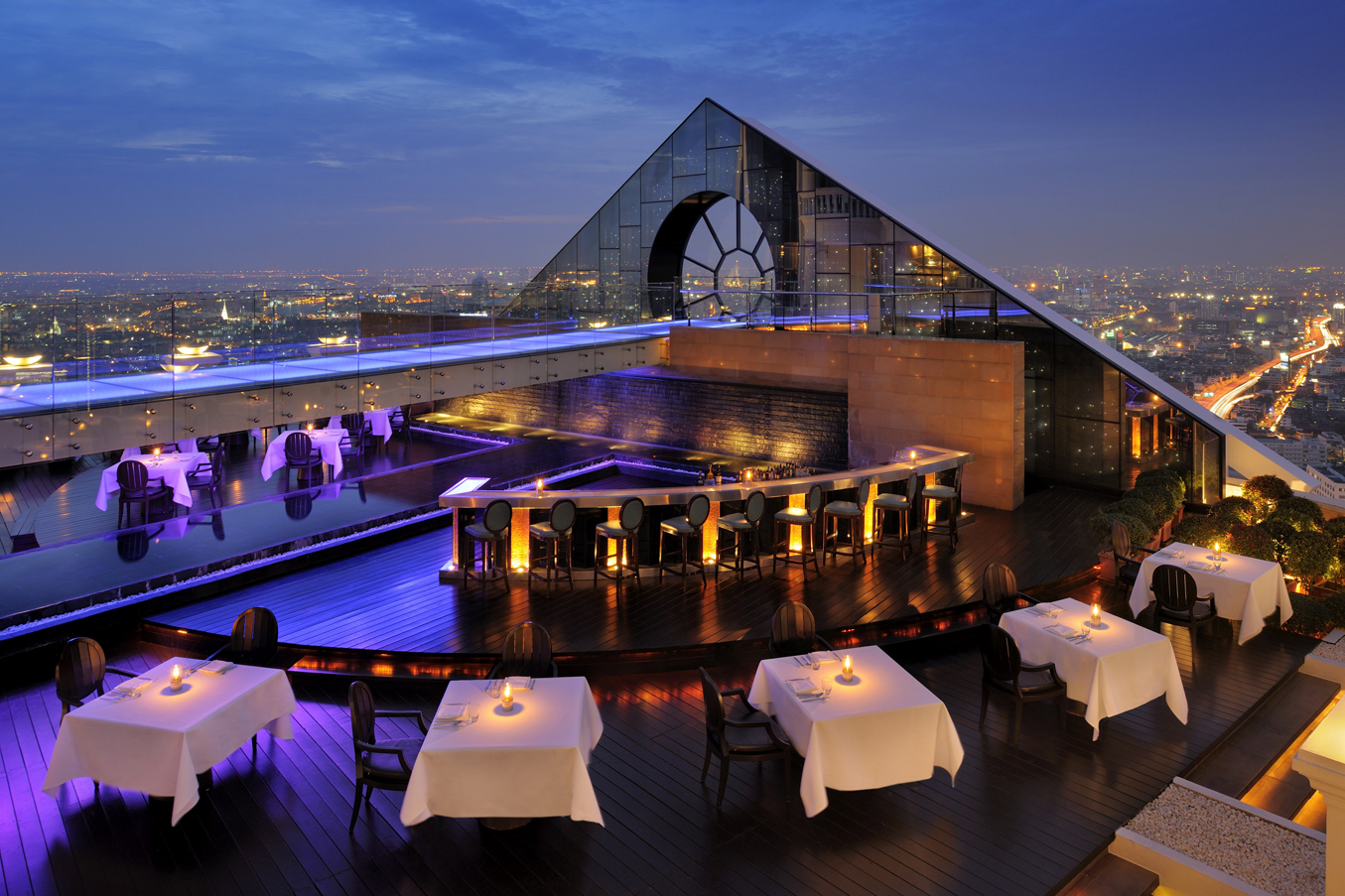 Where: Silom / Satorn, Bangkok
Always a hot spot, this rooftop bar's popularity shot through the roof (clever choice of words?) after hosting the boys from Hangover II during filming. Try the Hangovertini, a really sweet blend of green tea liquor, apple juice, Martini Rosso and rosemary honey. The bar is crowded on most nights and you'll probably be doing a lot of awkward nodding while trying to hold a conversation, but it's all the more reason to sample one of their many unique cocktails.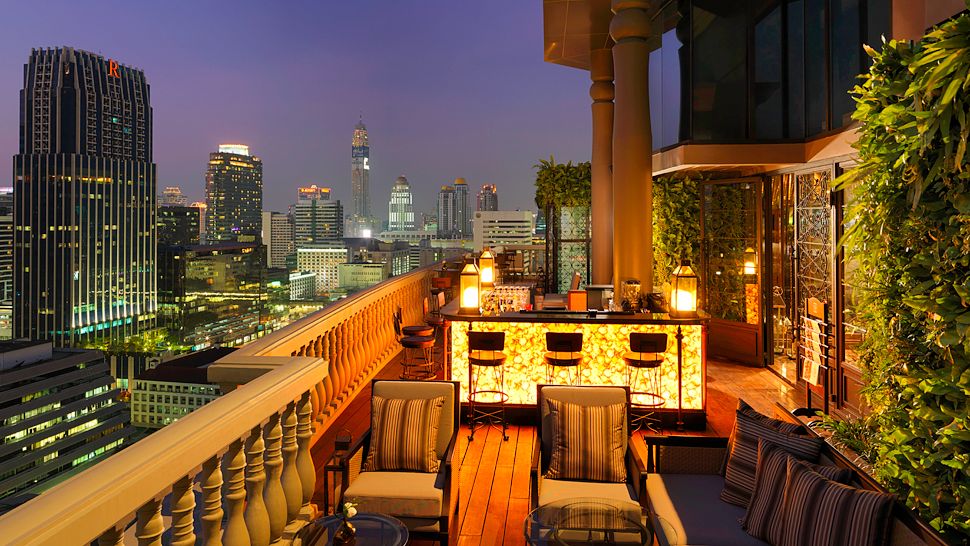 Where: Wireless / Childom, Bangkok
Cocktails in jam jars, smooth jazz playing in the background, and views of the city from the 25th floor — is it any wonder why an evening here will be a highlight of your next trip to Bangkok?  Housed over two floors, guests enter — not secretly like the old days — into the Long Bar. From there you can chose a more intimate setting at the bar terrace, or make your way upstairs for private turrets, floor lamps and comfy sofas.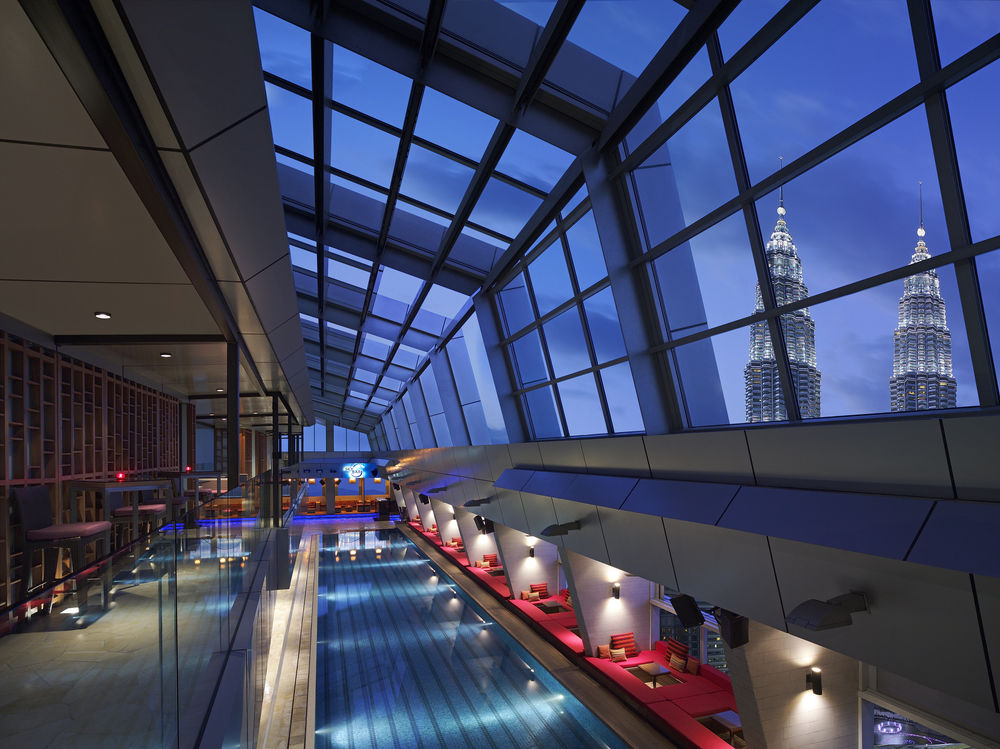 Where: Kuala Lumpur, Malaysia
Ask a local where you can get unprecedented views of the city skyline with a cocktail in hand, and you'll definitely find yourself at Sky Bar. With the gleaming Twin Towers up close, your night is made memorable with an extensive list of cocktails (try the espresso martini) and sunken alcoves for a more laid-back vibe. And the music? Most days feature chill lounge tunes, but some nights have a retro theme.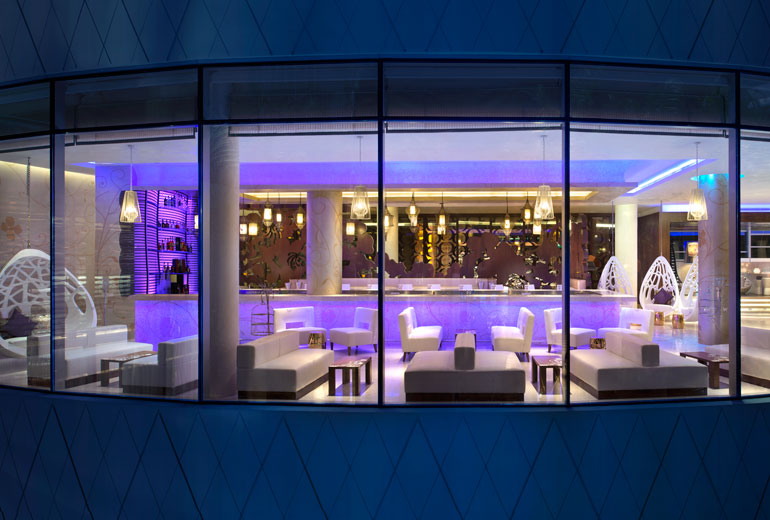 Where: Sentosa Island, Singapore
Never have we stepped into a bar that pays more homage to its city than WOOBAR. With its homegrown DJ acts, Singapore-inspired cocktails such as the Bak Kwa Whiskey and Masala Teh Tarik, the is the place you bring your friends to when you want to impress them. Despite Singapore's love for rooftop bars, WOOBAR is located on the lobby level of the hotel, quickly making up for it bar bites like miso-pickled cream cheese with truffle on toast.
One, two, three, one, two, three, drink travel.