Read the original article on Lion in the Wild
Location: Kamandalu in Ubud, Bali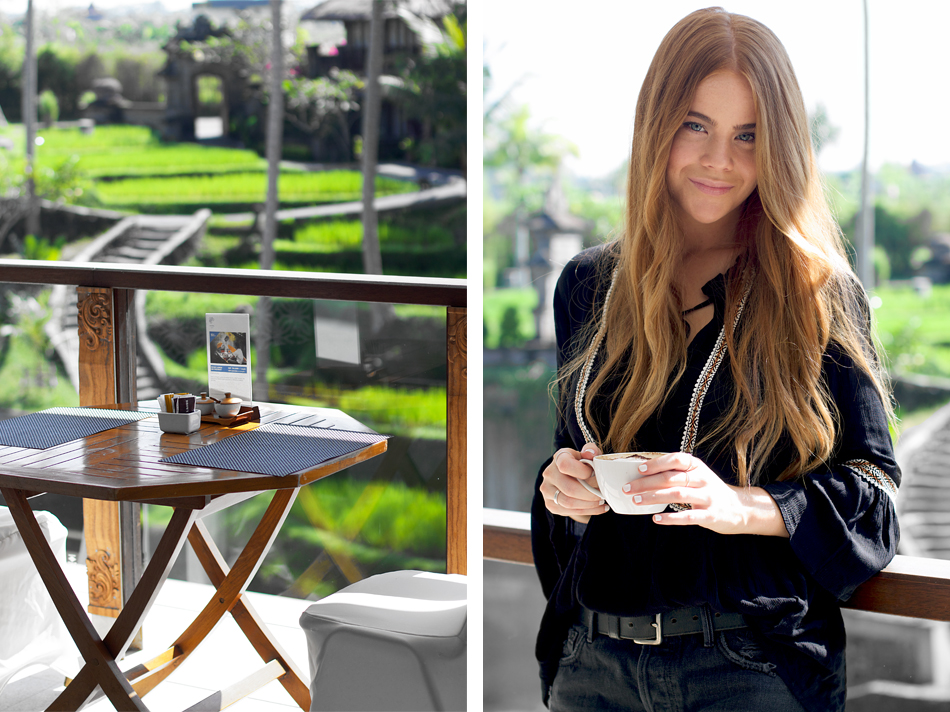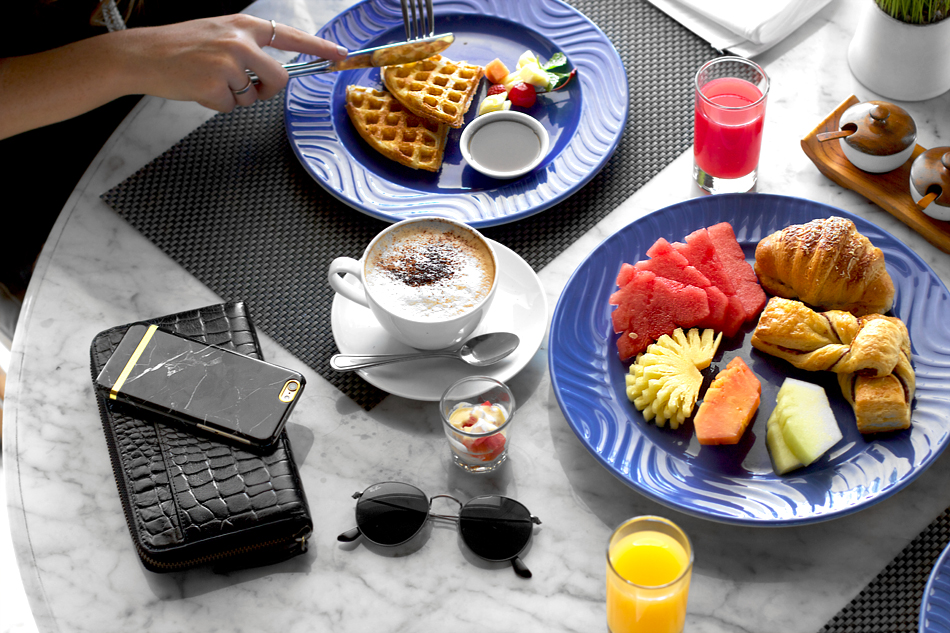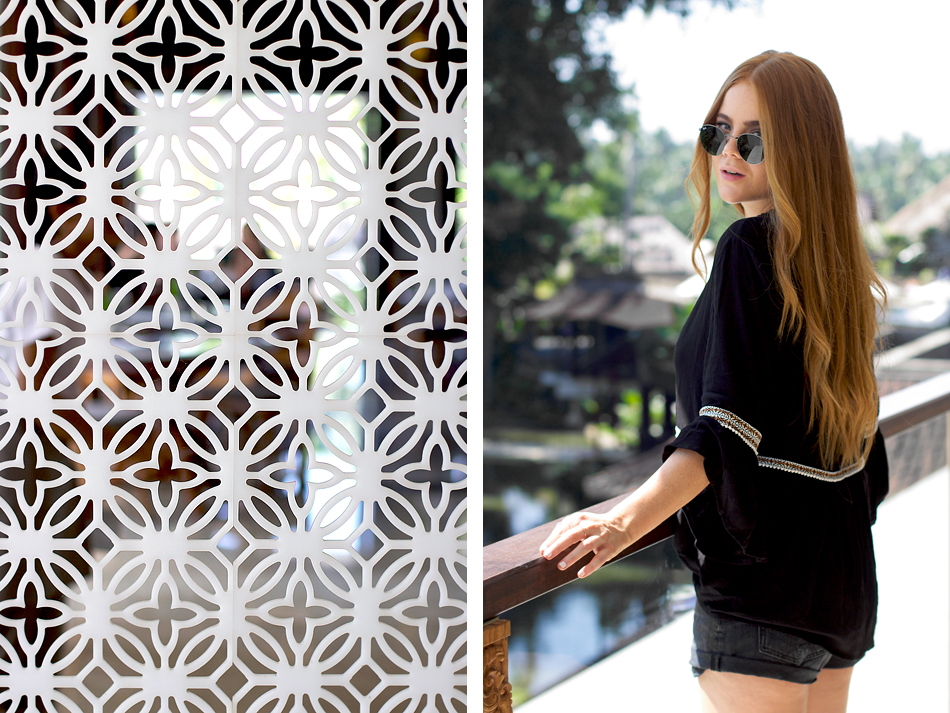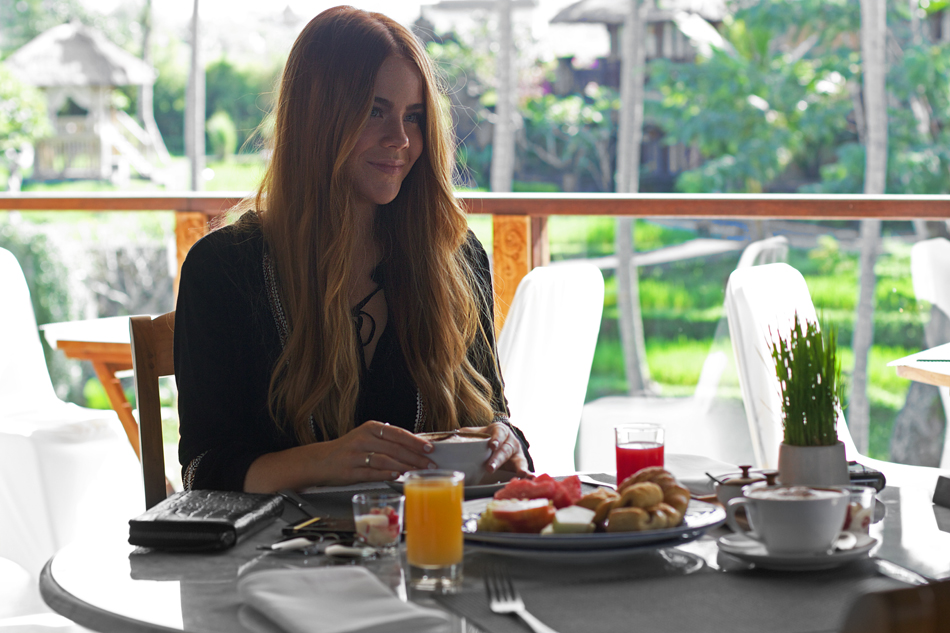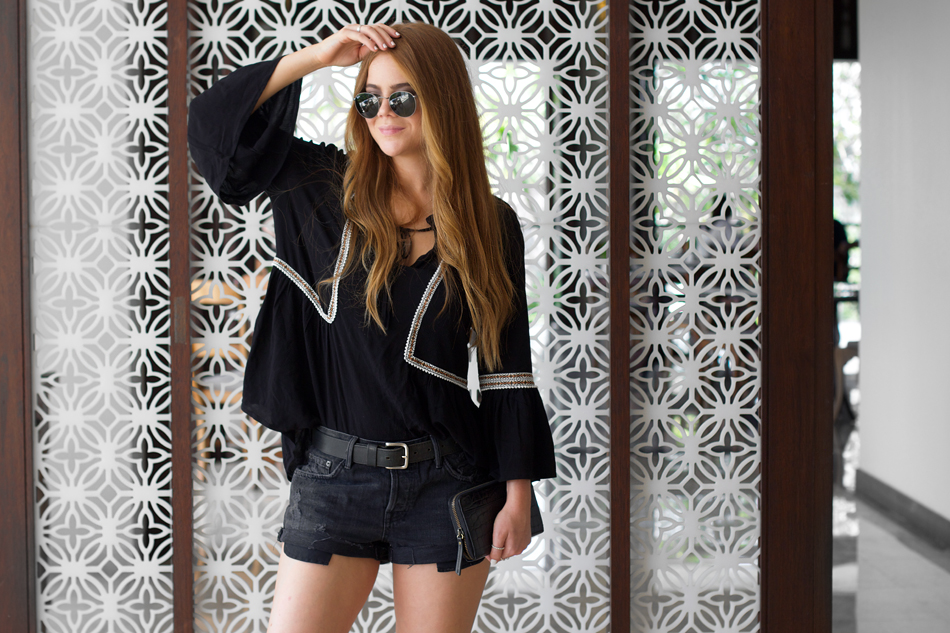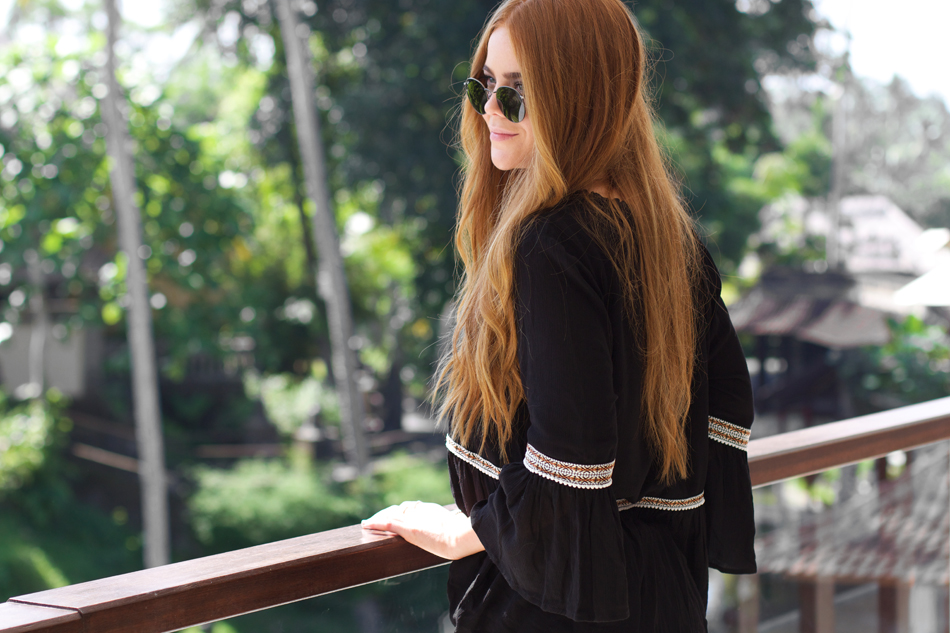 My alarm goes off at 8:30AM, hours later than what we're used to, but then again, we are officially on holiday (and boy, did I need the sleep-in!). By 9:00AM, Brad and I are walking out of our Pool Villa to Petulu Restaurant, where an a la carte menu and breakfast buffet awaits.
We're seated inside by the bi-folding doors, where we can enjoy the incredible view (and air-conditioning) while avoiding the steamy hot Balinese sunshine. I can't help but be incredibly impressed by the scene beyond the balcony. The sky-high palm trees and layered rice paddies are so foreign to me that it instantly hits me: we're in Ubud, Bali!
"Two cappuccinos", we say in sync, a habit of brunching together for almost 5-years. And while we wait for our morning pick-me-up, we order from the menu (the big breakfast for Brad and waffles for me) and proceed to the buffet. We've found ourselves at the end of their brekky session, so I cheekily snag the last baked danish and a cheesy croissant (yum!).
Baked deliciousness and a couple of fresh juices later, I return to our table to find Brad has stocked us up on fruit, because hey, you have to kind of stay healthy on holiday, right?
Before long, we're in complete silence, sipping on our cappuccinos and enjoying our mightily satisfying breakfast spread in utter happiness. Oh yes, the lack of chit-chat in this case is definitely a good sign.
With full hearts (and bellies!), we enjoy the view one last time before venturing back down to our beautiful villa, but not without exploring a little of Kamandalu on the way. We were at home, at least for a few days.