Baan Banyan Phuket is one of the most beautiful private clifftop villas in Phuket. We absolutely love that this villa is a hidden gem tucked away in paradise, boasting high-end sophistication away from the bustling crowds of tourists. The Luxe Nomad spoke exclusively to Ian Macaulay, CEO of Luxury Villas of Asia to find out why Luxe Nomads around the world adore their trips spend at Baan Banyan Phuket. 
Read also: The very best restaurants in Phuket, views and all
#1 An Asian twist to its contemporary design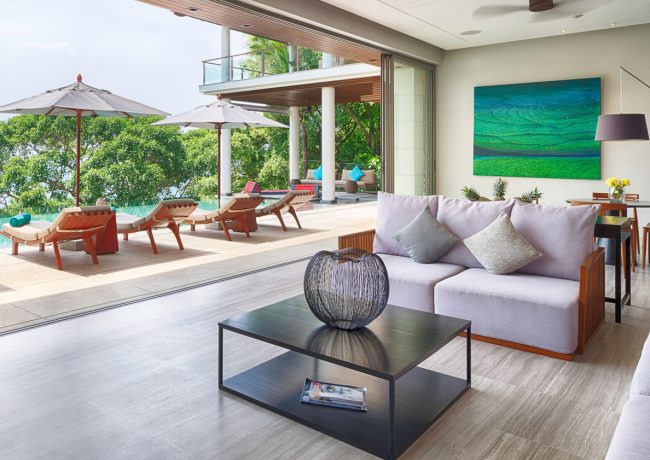 "The ensuite bathrooms are one of the best aspects, rivalling the bedrooms in size, they are as striking as they are spacious."
This is a 4-bedroom villa with two bonus bedrooms, therefore, it can be booked for a 6-bedroom stay. The villa features lots of dark wood, high ceilings and natural stone for an aesthetic that oozes glamour from every angle.
#2 Absolute privacy: no neighbours!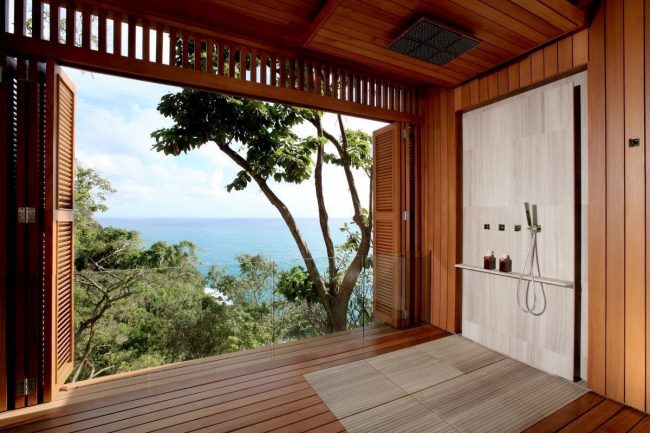 "The most common comments from guests is how peaceful and quiet location is. Only some soothing jungle background melodies and the ocean waves to relax with."
There are no neighbours within a kilometre on the south side of the villa.  When you're standing in the villa, you have a view of the completely undisturbed jungle and ocean, with multiple coves and inlets which make up the bay. Even the team of staff onsite are very discreet!
#3 Nearby attractions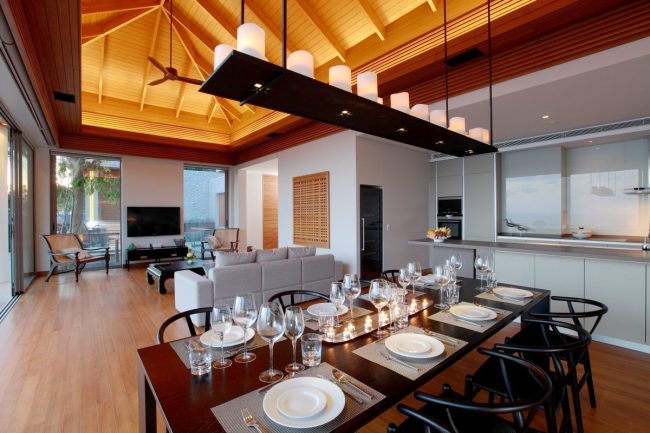 "One of the most famous places nearby is the Catch Beach Club at Thalang District."
A place with everything you need (including a great kitchen!) like Baan Banyan Phuket, makes it hard to ever leave. Should you want to explore the island, the top places worth visiting to make your stay unforgettable include:
Kamala Beach, where you'll find a number of restaurants and beach clubs, Café Del Mar and HQ Beach club to name a couple of the fashionable hot spots. The water here is beautiful and offer some water sport activities, while the sandy shores are perfect for sunbathing 
The beaches of Surin and Bangtao offer a variety of upscale shopping, markets, restaurants, nightclubs and bars. 
#4 The yoga pavilion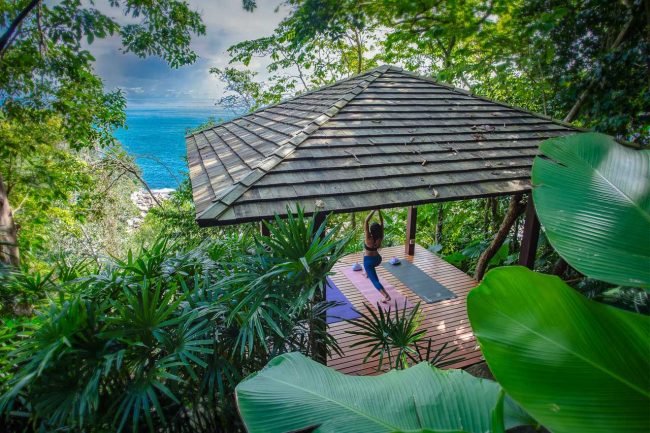 "The yoga pavilion is my favourite spot in the entire villa!" 
The villa has a perfectly placed private ocean facing yoga pavilion that has a nice breeze that passes through owing to its positioning on the side of the hill. Here, guests can embrace the spirit of Thailand and enjoy a meditative yoga practice in complete tranquillity.
#5 Views of the Andaman Sea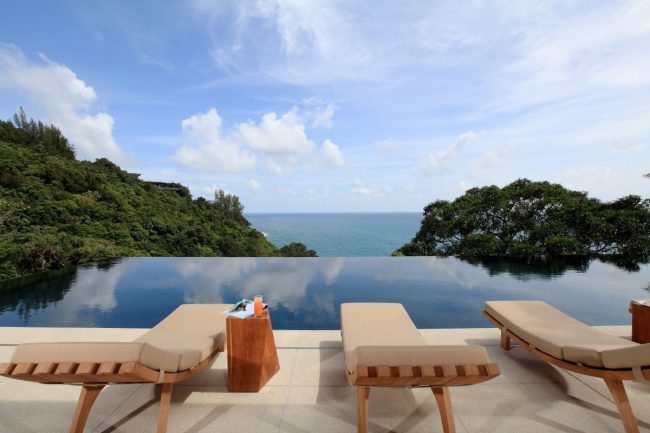 "A stay here would be perfect for a family in search of a villa that offers supreme luxury, breathtaking views, complete privacy and unparalleled service."
Last but not least, the 18-metre infinity pool is ideal for a refreshing dip or from which to view that surface meld into the turquoise Andaman waters. Talk about complete bliss…
Book a stay at Baan Banyan Phuket from USD 1,472++ a night.