You've got to hand it to her. Victoria Beckham went from one-fifth of kitschy Girl Power supergroup Spice Girls (albeit the posh one) and some pretty questionable fashion choices to a reigning style queen, whether it's off or on the runway. Her airport style in particular sets incredibly high standards — polished and tailored to perfection. Here are six ways to get Victoria Beckham's airport style.
Read also: Soak up The Sun: Top 8 Celebrity Vacation Hotspots
#1 Tinker tailor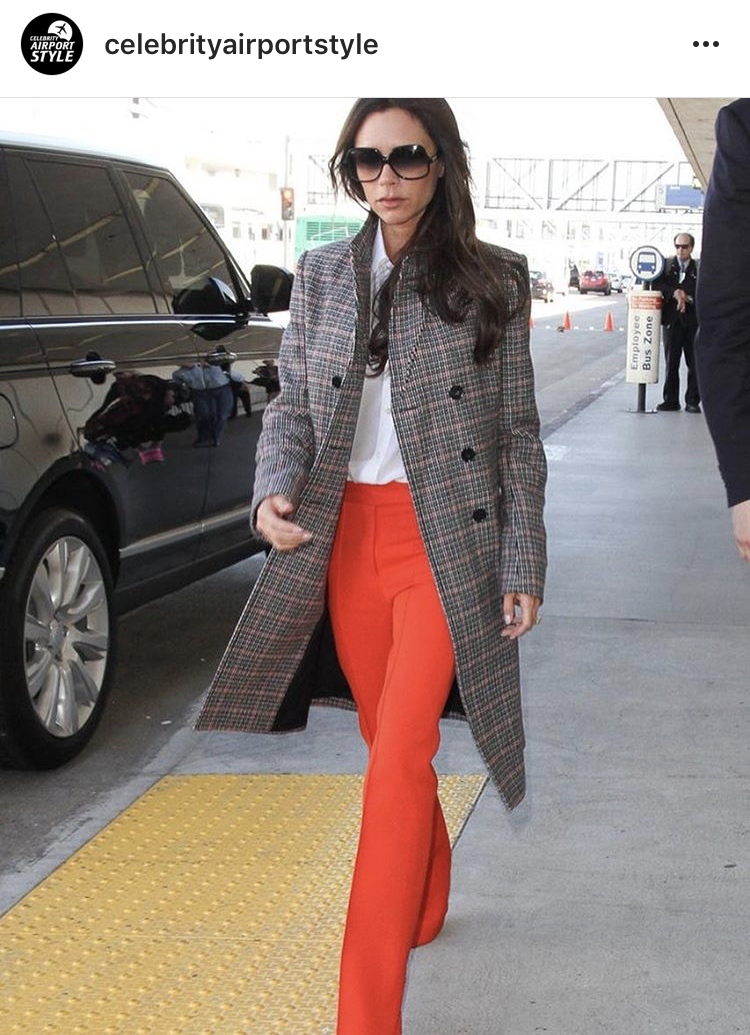 Whether it's a casual all-black ensemble, a crisp white shirt, a sharp blazer with tailored trousers, or anything from her latest collection, Victoria looks like she hasn't sat down one bit on her flights. We don't know if that's because she carries a fresh set of clothes onboard but boy, does she look sharp.
VB lookalike tip: It's all in the fabrics – wear wrinkle-free and luxe materials such as wool, cashmere, tencel, spandex and lyocell for a stylish and put-together look.
#2 Big sunnies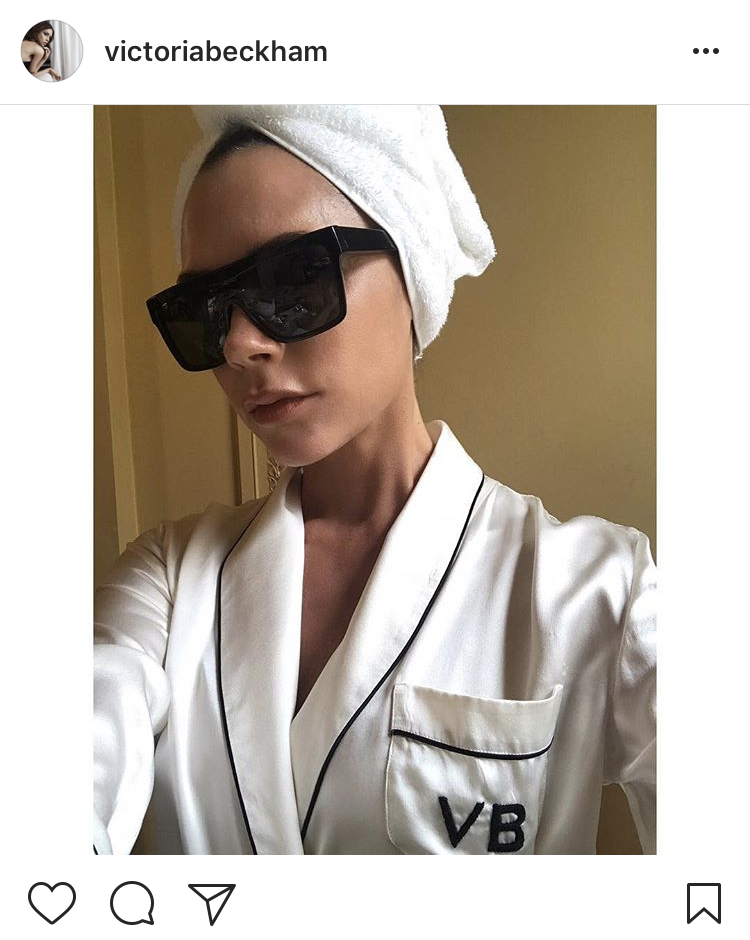 Her signature look is a pouty face and shades that cover half her chiselled face. If you're hopping on a red-eye from London to NYC like this fashion mogul, it's probably a good idea to invest in a pair (or two) of oversized sunglasses for that instant celeb factor.
VB lookalike tip: Go for large and dark frames if you want to keep those eye bags hidden or choose Victoria's favourite nude aviators from her own collection for a lighter look.
#3 Smart accessories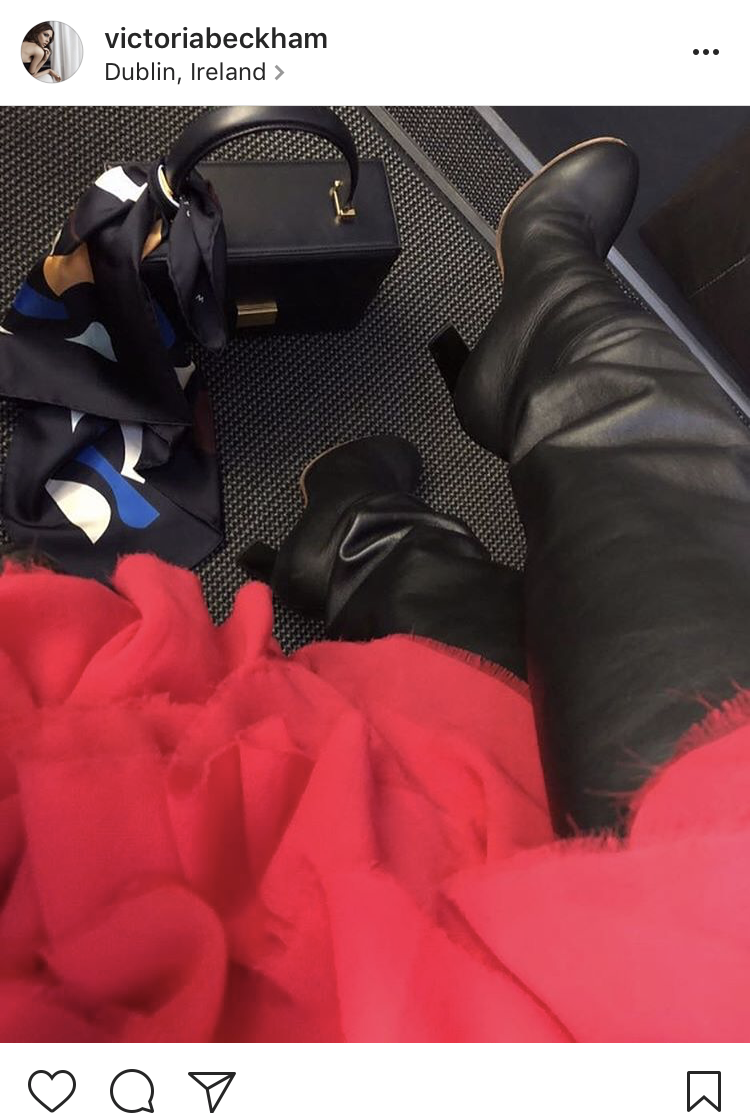 VB is never without a gorgeous handbag or sky-high heels (until recently, where she's swapped for comfier white sneakers). But whatever she's carrying, she makes sure to make a statement, and so can you.
VB lookalike tip: Up the ante of your airport outfit by adding a structured bag and pointed toe heels (if you can manage to not totter and trip about).
#4 Pop of colour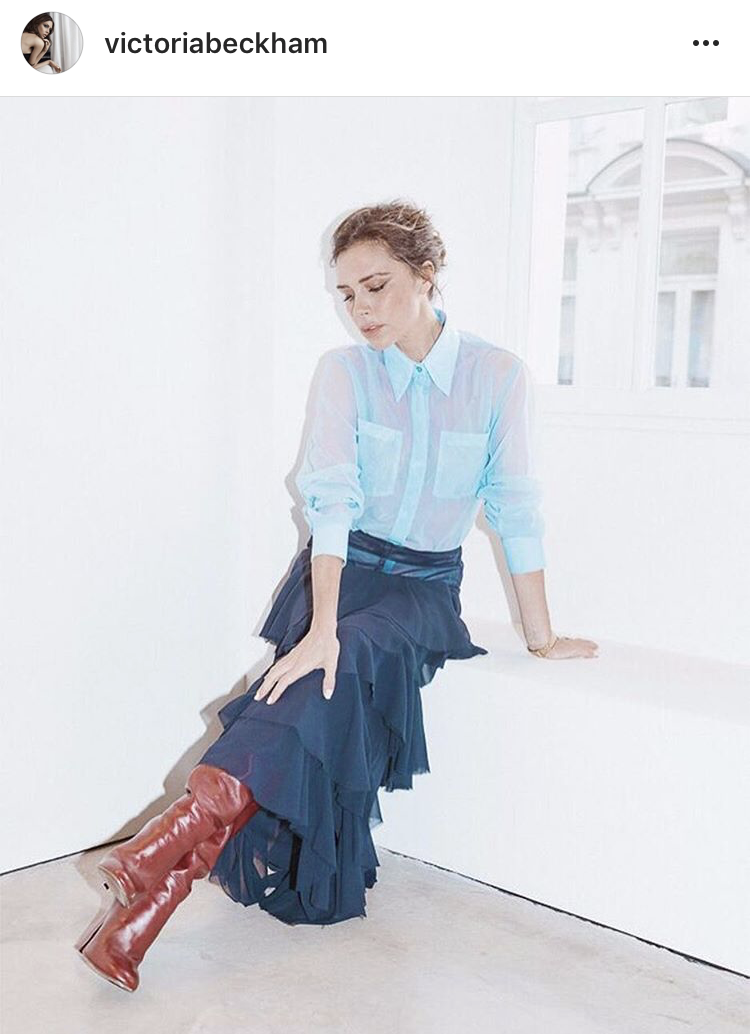 Yes, she loves her black and white monochrome looks, but Victoria Beckham does colour very well too. She loves vivid colours like tangerine (and, let's face it – the colour suits her), but also softer pastels as well.
VB lookalike tip: Dress head-to-toe in colour if it's a vivid tone, or as an accent piece like a pair of mint booties, or a red glitter clutch.
#5 Dress up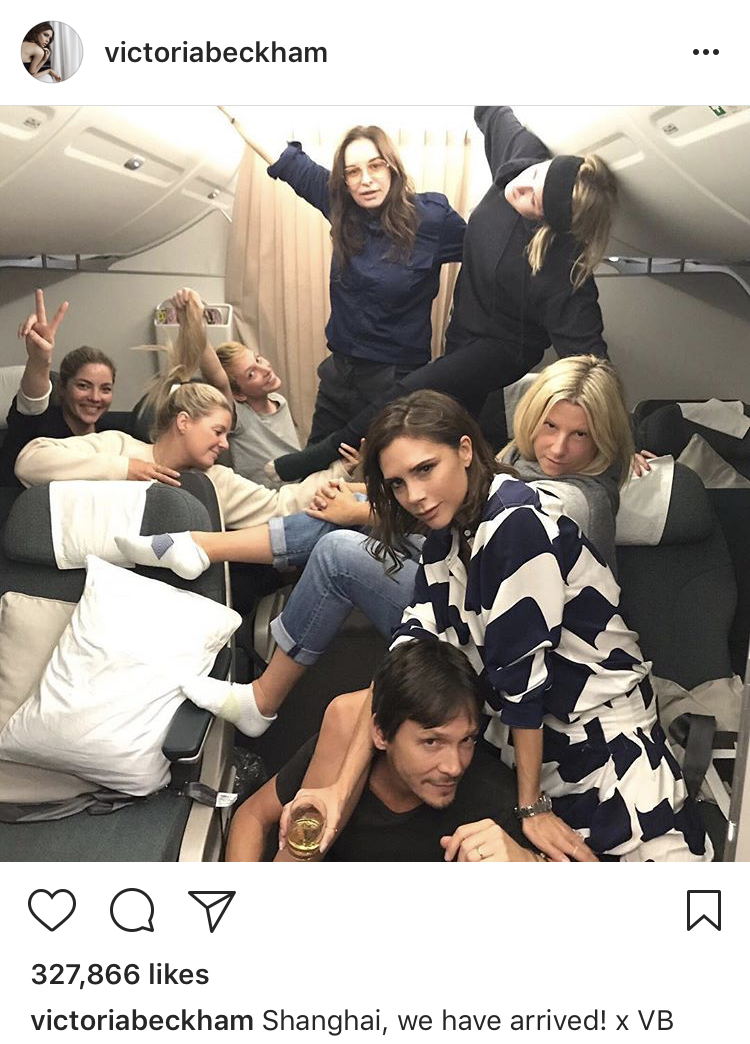 VB isn't always about the masculine cut. She does look good in a pantsuit, but she is equally as fabulous in a dress as well. Structured styles suit her lithe body, but graphic prints, ladylike ruffles and pleats reveal a playful side to the one half of the Beckham empire.
VB lookalike tip: Whether it's a minidress or a longer tea-style length, keep it classy without showing too much skin. That means if you're showing off your pins, you might want to cover up the décolletage and vice versa.
#6 Slick makeup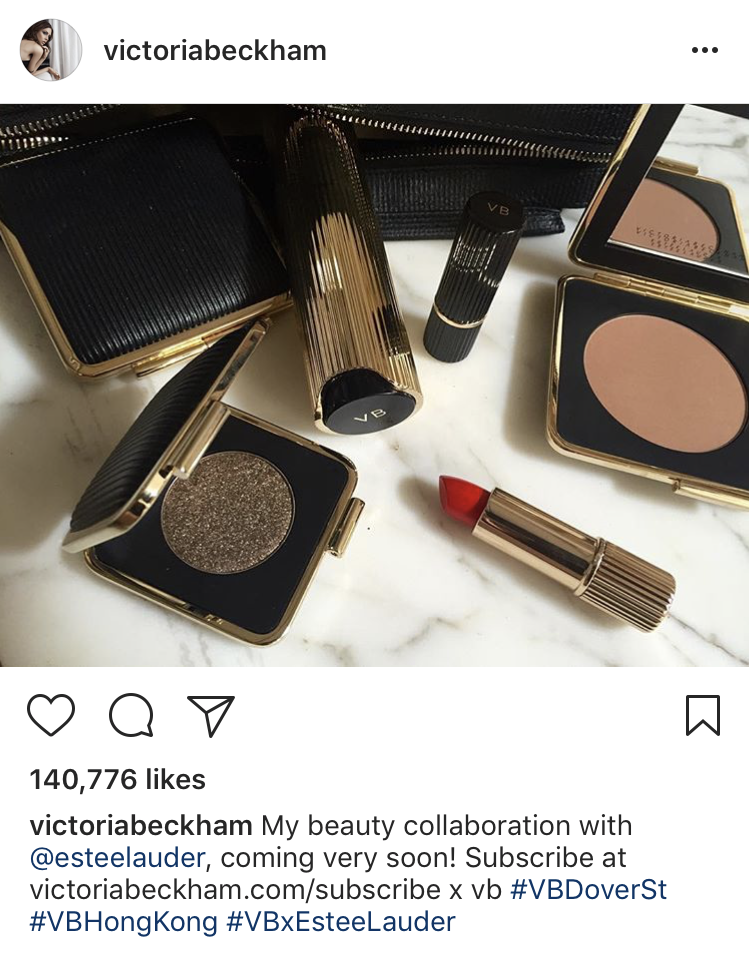 Not only does she have a fashion line, along with handbags and shoes, Victoria Beckham also has a gorgeous makeup collaboration with Estée Lauder. With 5 different location looks – London, New York, Miami, L.A and Paris, Victoria has deftly recreated her own signature makeup depending on your destination.
VB lookalike tip: Keep makeup light and natural, but do place an accent on your eyes. Watch her airplane makeup video to be sure you're doing it correctly!