Whether it's a quick stopover from London or the first leg of your Ireland adventure, Europe's "friendliest city" never disappoints. Make the most of your city break by skipping these tourists traps.
#1 Skip the Guinness Storehouse. Go beer tasting at the Open Gate Brewery instead.
From the outside, the Guinness Storehouse reminds us of Willy Wonka's factory, except it fills Dublin with the scent of hops instead of chocolate. But if you're a beer lover expecting a glimpse of how Ireland's most iconic stout is brewed, you will likely be disappointed by the heavily branded, museum-like self-guided "tour". As the city's most popular tourist attraction, more than 3,000 Guinness-guzzlers flock to the Storehouse each day, making it nearly impossible to claim your complimentary pint at the famous Gravity Bar.
Just a few blocks away from the Storehouse, the Open Gate Brewery offers a beer-tasting experience that impresses even the most discerning of beer snobs. For over 100 years, this is where brewers have been given full license to explore new recipes or reinvent the old, and it just opened its door to the public last year. You'll be able to try early, small batch versions of experimental beers that may or may not end up on taps around the world. The menu is a bit of a secret, but past flavours have included a sea salt and burnt sugar stout, tropical IPA, and apple pie Christmas ale.
Read also: Who wants to move to Ireland to be a cat cuddler?
#2 Skip the Book of Kells. Visit the Chester Beatty Library instead.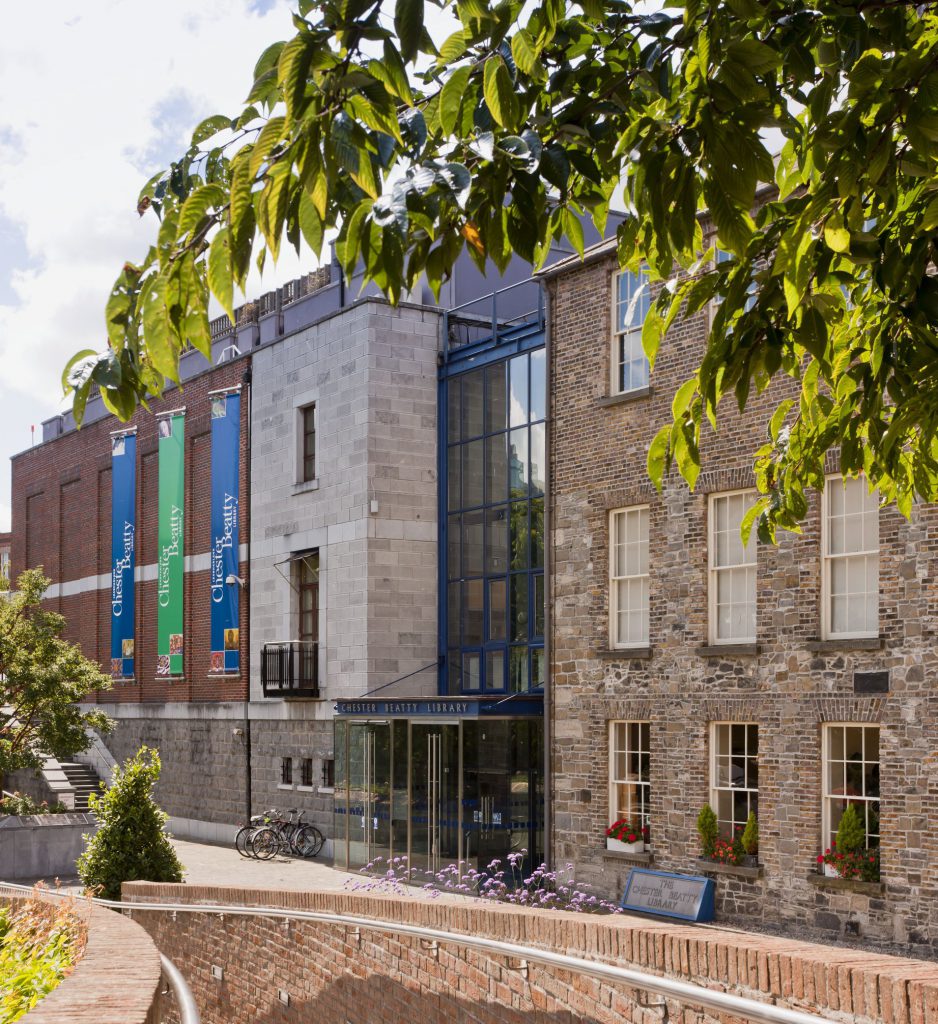 The Book of Kells is arguably the most famous book in the world, which is why you'll see a painfully long line of people waiting to see it, winding around the courtyard of Trinity College every morning. Completed in 800 AD, the elaborately decorated manuscript is the world's oldest book and considered one of the great masterpieces of early art. While there's no denying it's a beautiful artifact, you have to cram inside a room full of pushy tourists and only get to see two pages.
Skip the fuss and satisfy your appetite for age-old books at the Chester Beatty Library. Although Lonely Planet lauded it as "not just the best museum in Ireland, but one of the best in Europe", this breathtaking library still manages to fly beneath the tourist radar. Spread over two floors, the exhibit houses more than 20,000 manuscripts, rare books, paintings, and other historically significant artefacts —  heaven for history buffs and bibliophiles alike.
#3 Skip the high-end shops on Grafton Street. Go vintage shopping instead.
With musicians, street performers, flower carts, and pubs, there's no denying that Grafton Street is buzzing with life. It's worth a walkthrough to get a feel for the fun, albeit touristy, atmosphere, but if you left extra room in your suitcase for shopping, this is not the place to swipe your credit card. Yes, the street is home to one of our favourite department stores, Brown Thomas, but why waste your vacation time shopping for things you can buy anywhere?
Dublin is a surprisingly rich city when it comes to vintage shopping, and we could easily spend an entire day there sorting through colorful racks of clothing in search of timeless treasures to take home. Set aside time to peruse weird and whimsy pieces at Lucy's Lounge, shop discounted cashmere at A Store Is Born, and score second-hand Celine and Vuitton at Siopaella.
#4 Skip St. Patrick's Cathedral. Visit the crypts at St. Michan's instead.
Built in honour of Ireland's patron saint (who was reportedly not even Irish!), St. Patrick's Cathedral is the largest church in Ireland, designed with Gothic architectural elements that give it a somewhat foreboding facade. The edifice holds some important historical artefacts and is full of history itself, but with a relatively high entrance fee and a gift shop in the back, we couldn't escape the feeling that this church had gone commercial.
We preferred our visit to a church that was far less conspicuous and just a tad bit creepy. Built in 1095, St. Michan's isn't much to look at — you might even miss it as you stroll down Church Street — but its mystique is in what lies below. The dark and musky crypts are home to mummies preserved from the 17th century, and their deteriorating coffins are said to have inspired Bram Stoker's Dracula.
Read also: How to get hygge with it in Copenhagen
#5 Skip the Jameson Distillery. Tour the Irish Whiskey Museum instead.
We've all ordered a Jameson on the rocks to sound cool, but in Dublin it's a rite of passage. Most tourists only visit the North side of the river Liffey to tour the famed distillery, but much like the Guinness Storehouse, don't expect a backstage pass to see the distillation process. No whiskey is actually produced here, and the "distillery" is more like a glorified museum (with complimentary Jameson, though).
If you want to gain a broader understanding of the Irishman's favourite tipple, embark on the hour-long tour at the Irish Whiskey Museum. Not only will you learn a trove of fun facts about the history of whiskey (spoiler alert: it originated in Ireland, not Scotland), but you'll also get acquainted with several different brands, including Jameson. Whether you're a whiskey aficionado or not, expect to leave the museum with a warm belly.
#6 Skip Temple Bar Pub. Listen to live music at The Cobblestone instead.
Deemed the "most Instagrammable" place in Dublin, Temple Bar is frequented en masse by thirsty tourists looking for a taste of Dublin nightlife. It looks like the quintessential Irish pub from the outside, but you probably won't find a single person who's actually from Ireland on the inside. With expensive pints and dirty bathrooms, we'd say the pub's one redeeming quality is the live Irish music, but there's better places for that.
Nestled in one of Dublin's oldest neighbourhoods, The Cobblestone is the authentic Irish pub you've been looking for — quaint, warm, and intimate with a friendly neighbourhood vibe. Serving up creamy pints of Guinness and nightly Irish music jam sessions, it's by far our favourite place in Dublin to "have a craic", as the Irish say.
#7 Skip The Blarney Stone. Trek the Howth Coast instead.
Kiss the Blarney Stone and you'll be granted the gift of gab. Or so they say. A popular day trip from Dublin, the Blarney Stone might just be the most overrated tourist trap in all of Ireland. It's hard to believe that 400,000 people visit the Blarney Castle every year, climbing 120 steps just to kiss a rock. In case we didn't already convince you, the Blarney Stone was once recognised as the world's most unhygienic tourist attraction.
If you're looking for a worthwhile day trip out of Dublin, stoke up a natural high by hiking the Howth Coast, just 30 minutes outside Dublin. Home to Ireland's most photographed lighthouse, the landscape ushers you along coastal cliffs and jaw-dropping vistas, allowing you to soak up the natural beauty of Ireland.
Read also: The best things to do in London this summer