So you've got your flight tickets and villa booked, and it's time to start filling in your itinerary. Or at least know a couple of must-dos in Koh Samui. The lovely team at Villa M Samui named their top recommendations for guests on the island:
Read also: Koh Samui nightlife: Our guide to tiny bars, ladyboy shows & beach parties
Top pick: Fisherman's Village, Bophut Beach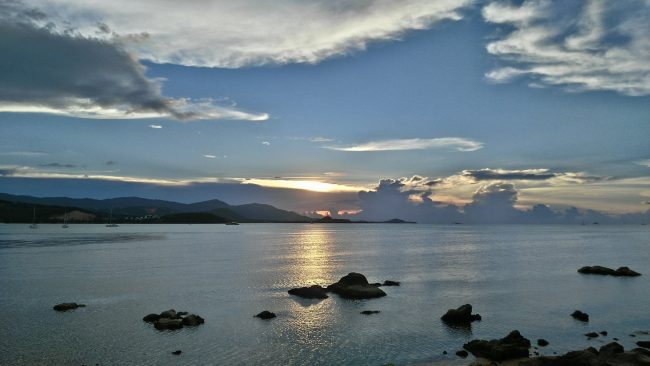 The Village is reminiscent of the way villages were in Asia 50 years ago, with old Chinese wooden shop houses converted into restaurants and boutiques. It's the dining hub of Koh Samui with over 40 restaurants, many of them beachfront or on the sand itself. There's a strong French influence as many French expats have set up businesses there. Most shops and restaurants are open from late morning or early afternoon.
If you're there on a Friday: the beach road becomes a market from around 6pm to 10pm; over a kilometre-long stretch of shops lined with street food stalls, clothing, jewellery and all sorts of items and knickknacks for sale. The Village becomes a vibrant "Walking Street" and is closed to traffic from 5pm.
Santiburi Golf course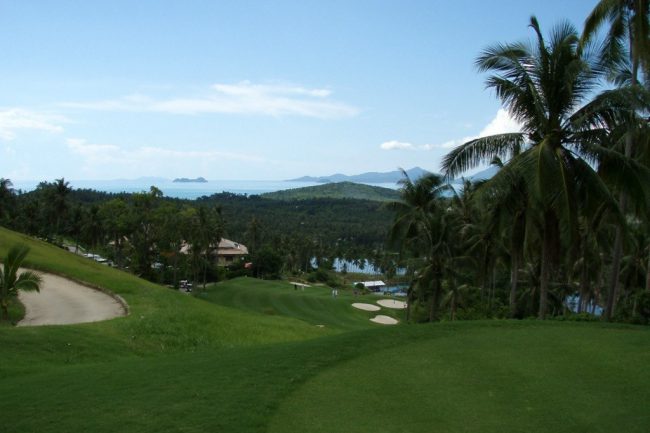 Golfing doesn't necessarily come to mind when you think of a paradise island like Koh Samui, but if you've got a love for the sport, this course is a must-do. Here you'll get to enjoy golfing set amidst a reserved coconut palm plantation with panoramic views of the Gulf of Siam. Membership isn't required and guests can take lessons with the Santiburi Swing Doctor or sign up for golf and spa packages.
Big Buddha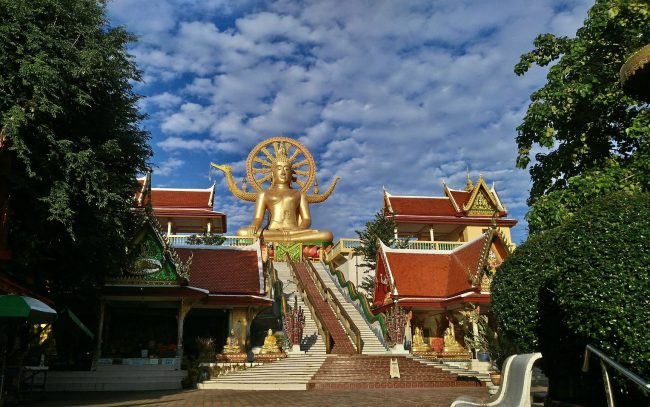 Built in 1972, Big Buddha temple or Wat Phra Yai is Koh Samui's best-known landmark. The 12-metre tall seated Buddha statue can even be seen when from the air when you're flying into the island, as well as on land from a great distance. This great monument represents Buddha's journey to enlightenment and is a symbol of meditation and purity. Crowds tend to visit in the afternoon, but you might find the evenings a better time to come by when it's not as hot and you can watch the sun set in front of you.
Hin Ta and Hin Yai Rocks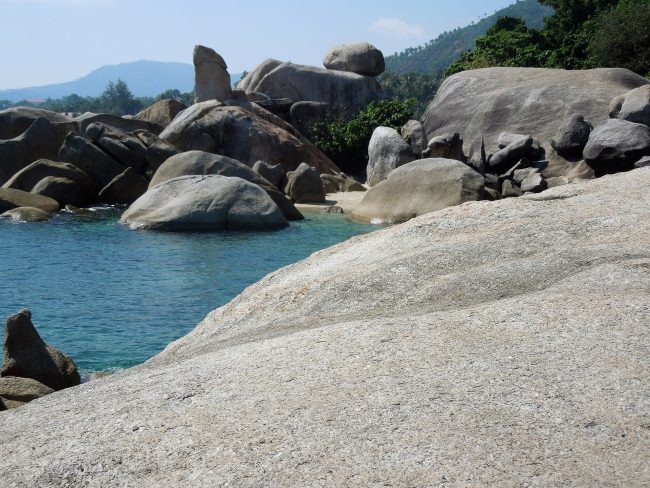 The "Grandpa and Grandma" rocks are a sight you're going to need to see to believe – no photoshop here! These rock formations resemble the male and female genitalia. Yes, you read that right. Hence, the "Ta" for grandpa and "Yai" for grandma. There's not much to do around the rocks once you're done giggling and taking pictures, but there is a small market outside at Hua Thanon where you can get a few snacks and knick-knacks.
Silver Beach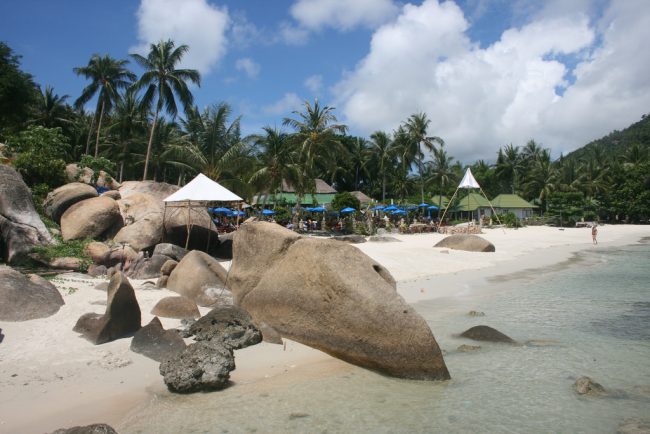 Silver Beach, otherwise called Crystal Beach, sits along the cliffs that separate Lamai from the Chaweng area. There are a handful of hotels and restaurants but the beach is open to all visitors. The beach is great for tanning and swimming, but the best draw of Silver Beach is a well-known restaurant called "The Cliff", for obvious reasons, and offers fabulous views over snacks and a nice drink.
Chaweng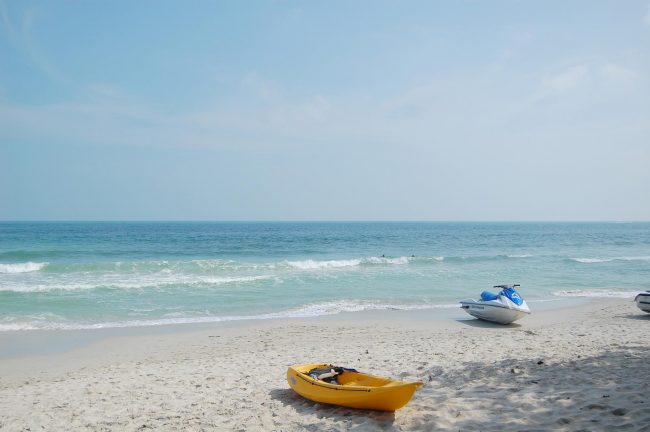 Last on the list but definitely not least, is the nightlife centre of it all, Chaweng. Packed with bars and clubs, the busy town comes alive at night till the early morning. The main strip is nearly three kilometres long so put on comfy sandals and leave the heels at your villa, you'll be dancing but you won't be needing them tonight!
End the day at a stylish villa with jaw-dropping ocean views.