Your summer wardrobe might be on point, but you're not finished without a perfect coat of nails #truestory.
For summer, H&M Beauty has created more vibrant nail colours for the season. Add a pop of colour to any summer outfit – with pink, red, yellow, green and blue to choose from and experiment these shades with easy DIY nail art ideas!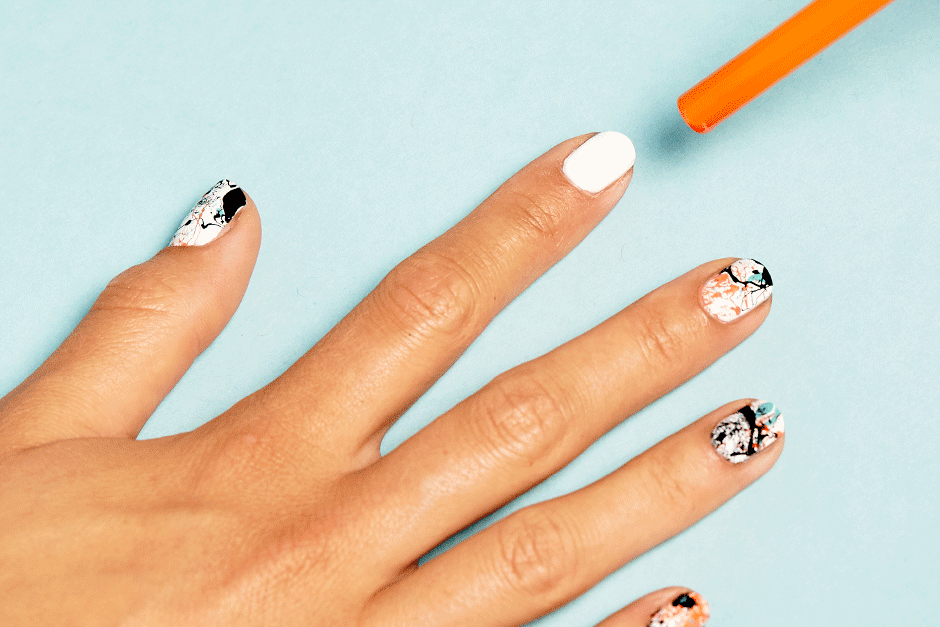 It only takes a drinking straw to get a splash of Pollock on your nails. Apply your base color, then choose two or three other splatter colors. Dip a straw into the polish, then blow it onto each nail. Repeat with the other colors. Clean off excess polish with remover, then finish with a topcoat.
#2 Simple Cellophane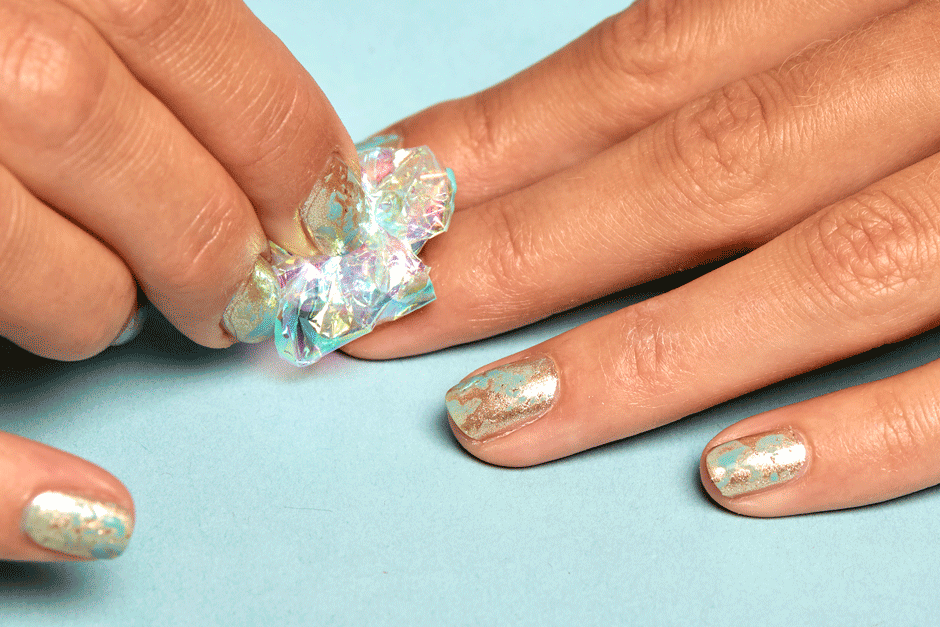 The easiest way to create 24 karat nails. Paint your nails in a base color, then allow to dry. Apply gold polish on top. While it's still wet, press a small wad of crumpled cellophane to your nail for a brushed gold effect.
#3 Ready Confetti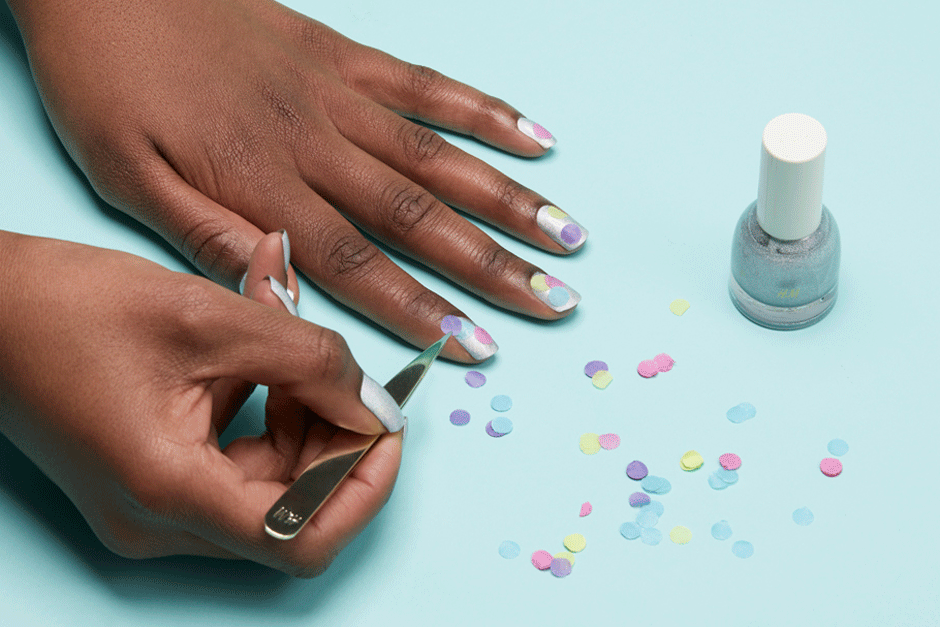 These nails look like a party. Punch out tissue paper circles in different colours with a hole punch. Paint nails in metallic gold or silver. While the polish is still wet, use tweezers to layer the circles in different patterns. Go over the entire nail with a clear top coat.
#4 Hey Ombre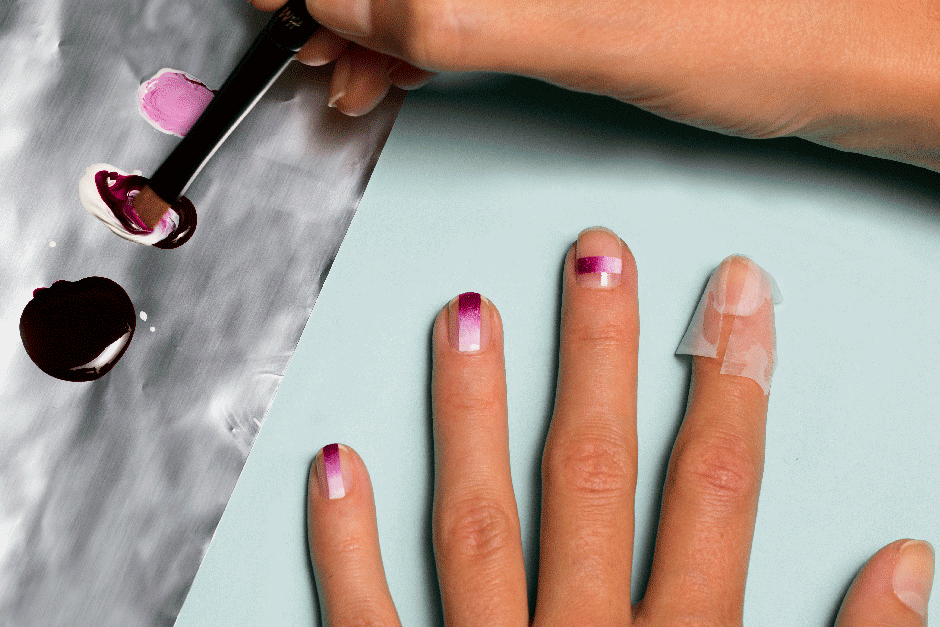 White polish, a clean makeup sponge and scotch tape make ombre stripes a snap. Use white polish to mix varying shades of your favourite colour. Tape your nails into horizontal and vertical stripes. With a clean makeup sponge, swoop though the three colours, then swipe over your taped nails. Remove the tape once the polish is dry and finish with a top coat.
#5 The White Swipes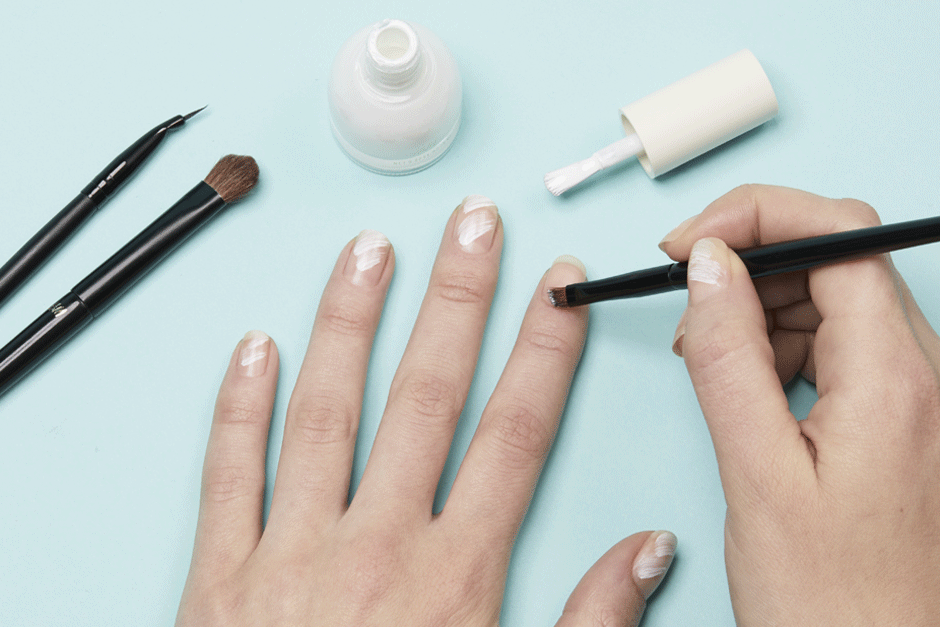 What's more rock n' roll than DGAF nails? Start with clear polish on nails. Take a clean eyebrow brush and dip it into white polish. Make two simple strokes of the brush over the nails. Finish with a top coat.
#6 Fan Out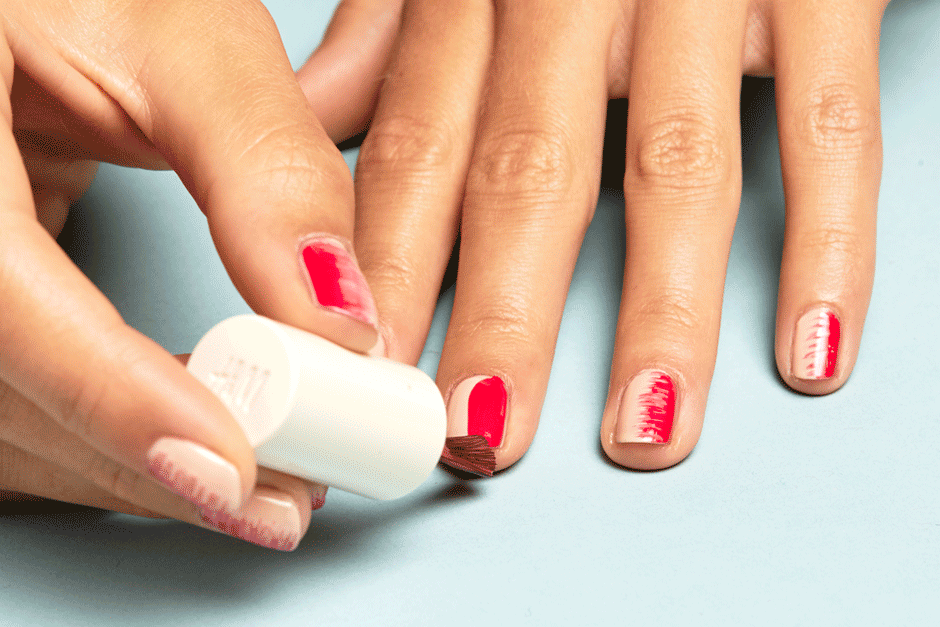 A fan brush makes arty stripes a snap. Paint your base color over the whole nail. After it dries, paint half the nail with another color. Sweep the fan brush over the wet polish to make the pattern you like. Finish with a top coat.
Tried these hacks? Tag your creations on Instagram with #HMSingapore #HMBeauty. H&M nail colours priced at S$7.90 are available at H&M Orchard Building and H&M Raffles Place, with special promotion of "Buy 3 get 1 free" on selected colours now!
And off we go!
Photo credits: H&M