Read the original article by Harping on the Bizzare.
An insult on the senses, but in the best way possible, Istanbul, perhaps Turkey's most well known city, is a melting pot of east meets west, bucket loads of culture, hustle and bustle, sites to see, things to eat. I absolutely loved my time in this city. Here is a list of my top things to do in Istanbul.
#1 Visit the Blue Mosque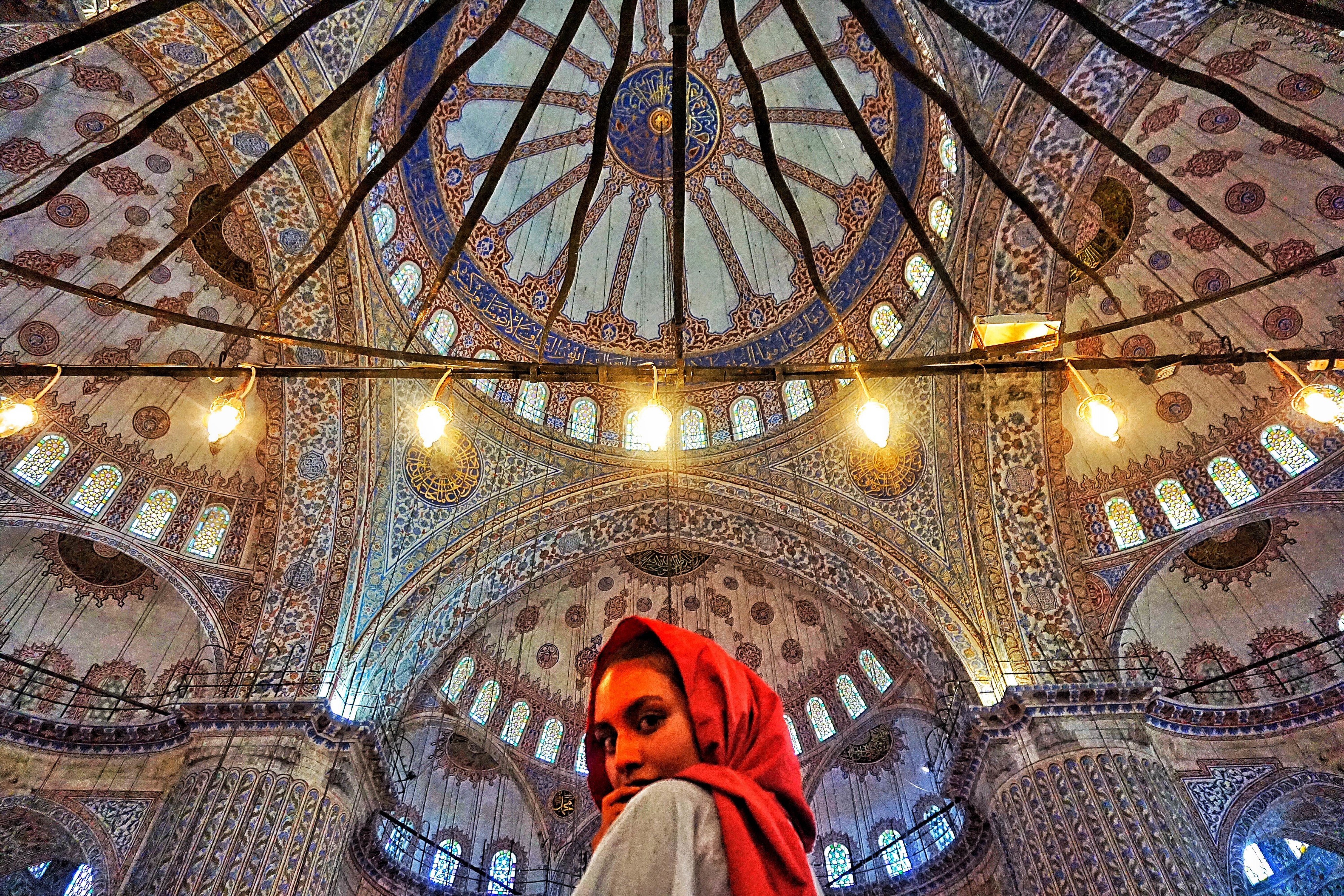 The Blue Mosque is a beautiful sight, monstrous in size from the outside, while the large domes interior design are breathtaking. Try to plan your day so you are wearing something culturally appropriate (shoulders, head and knees covered if you're a woman) but if you aren't don't fret as the mosque lends out attire for free.
#2 Explore the Underground Basilica Cisterns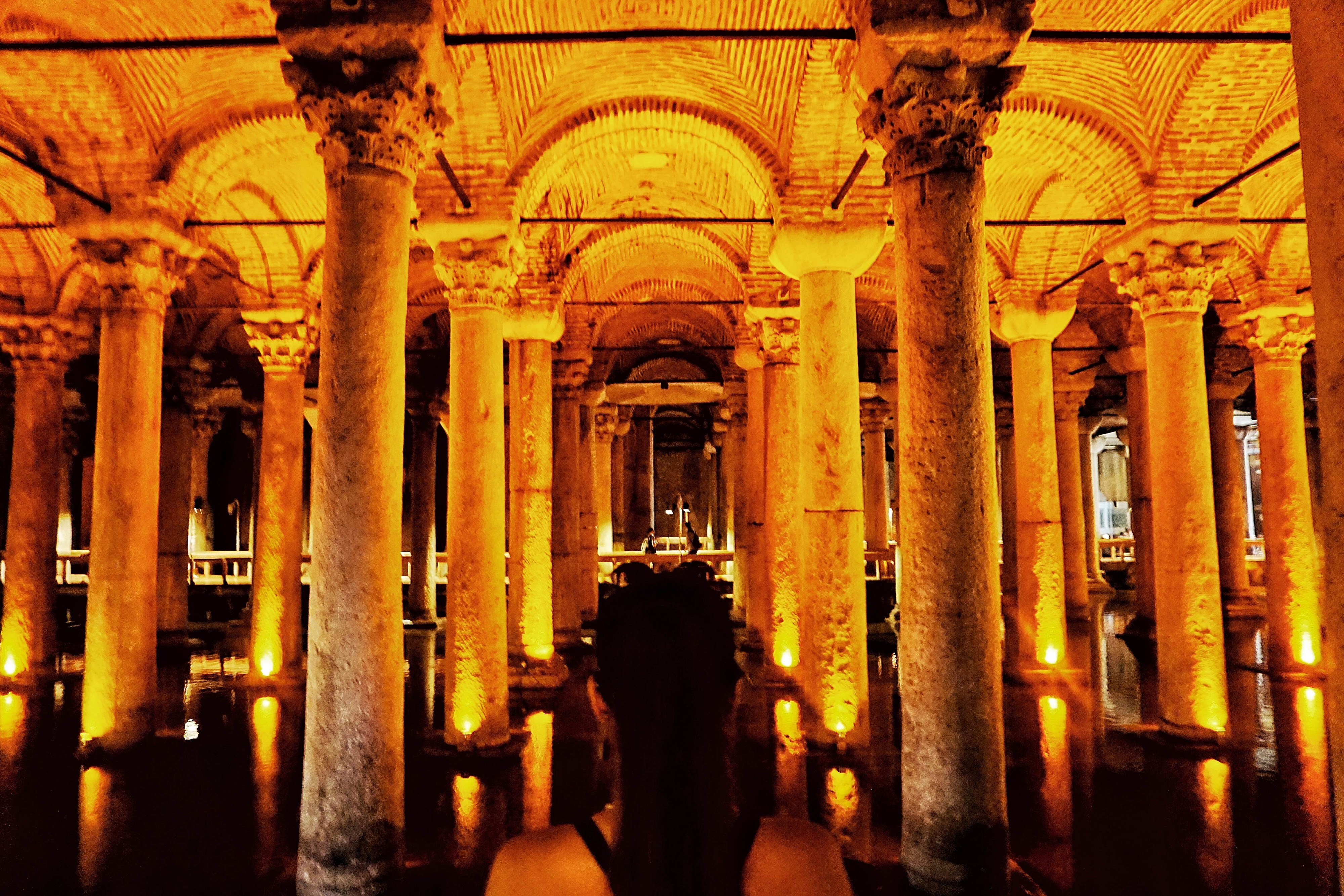 There's something about those Corinthian style columns that speak power, even if there are situated in what was once an area for water storage. The columns are aligned perfectly and you can navigate your way through the dark dimly lit cistern to find Medusa.
#3 Visit the Harem in Topkapi Palace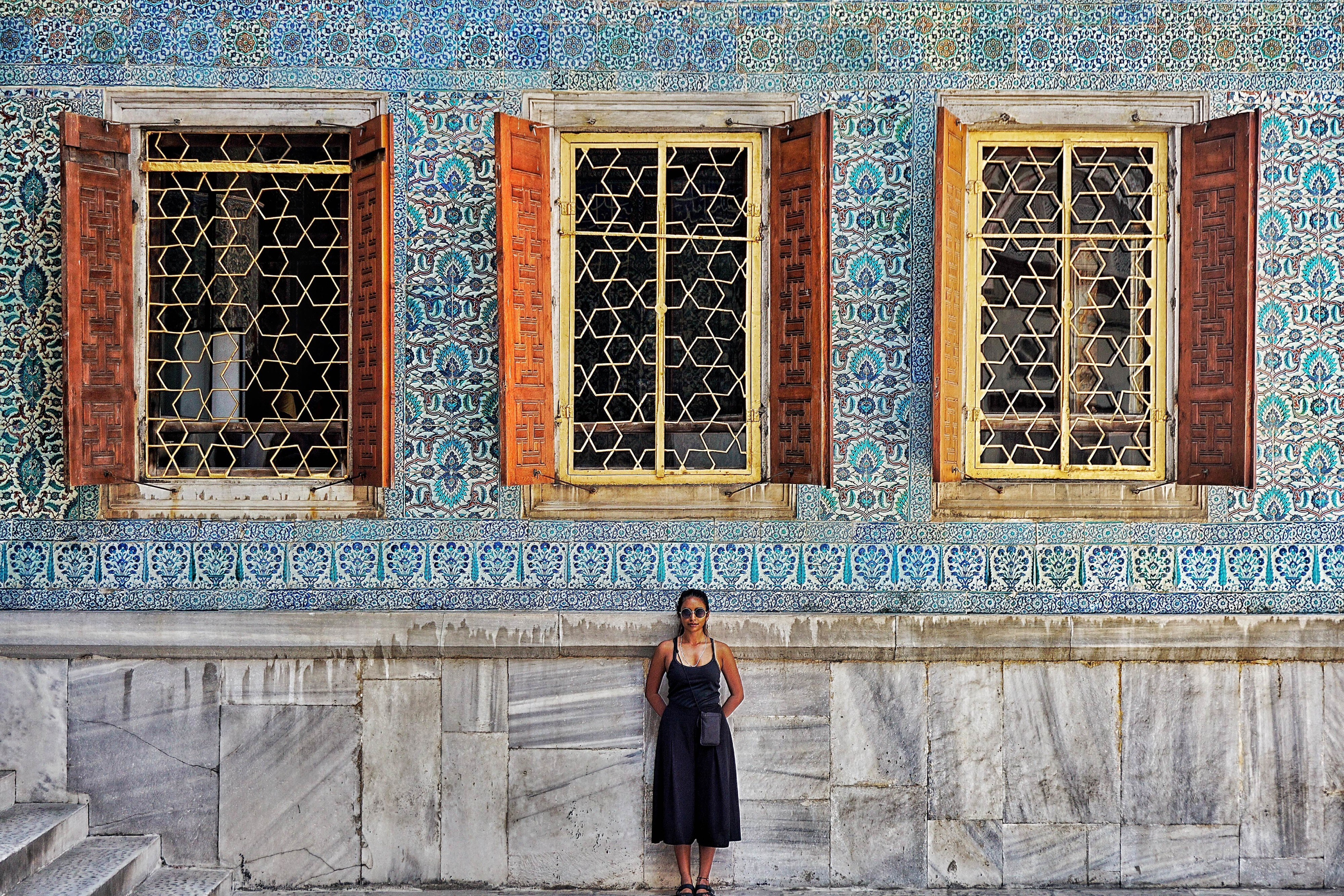 The Ottoman Empire was a magnificent one and the Harem situated in the massive Topkapi palace complex is a testament to the grandiose lifestyles of its kings and queens. Think mosaic tiles, golds, greens, blues and ornate ceilings.
#4 Munch on Sweets at the Grand Bazaar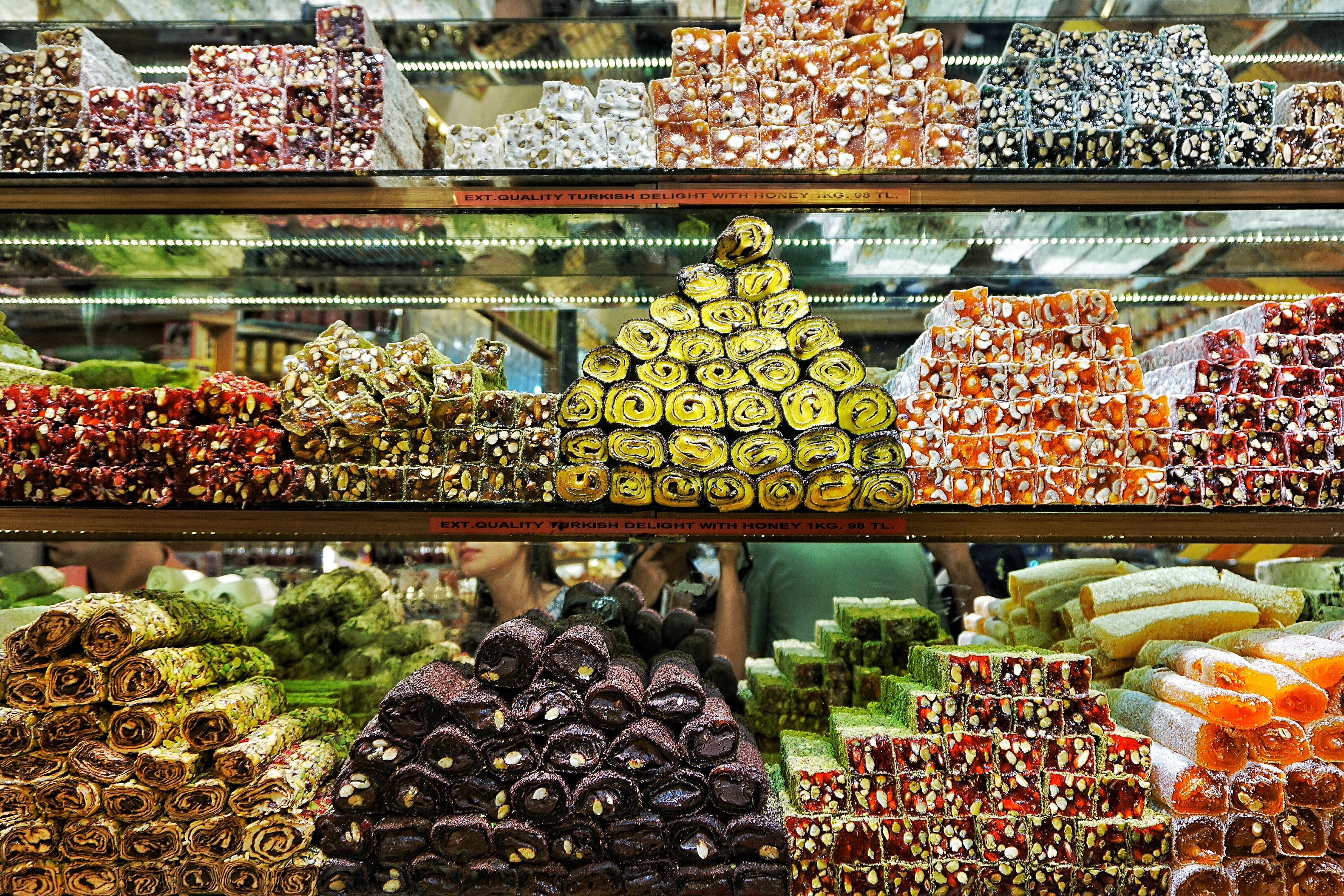 For those of you who have blown off Turkish delight as a confectionary of choice after tasting the pre-packaged, mass-manufactured Cadbury crap, you have not lived. Real Turkish delight in Turkey is….delightful. Hit the Grand Bazaar and there will be plenty of people shoving samples down your throat.
#5  Witness a Whirling Dervish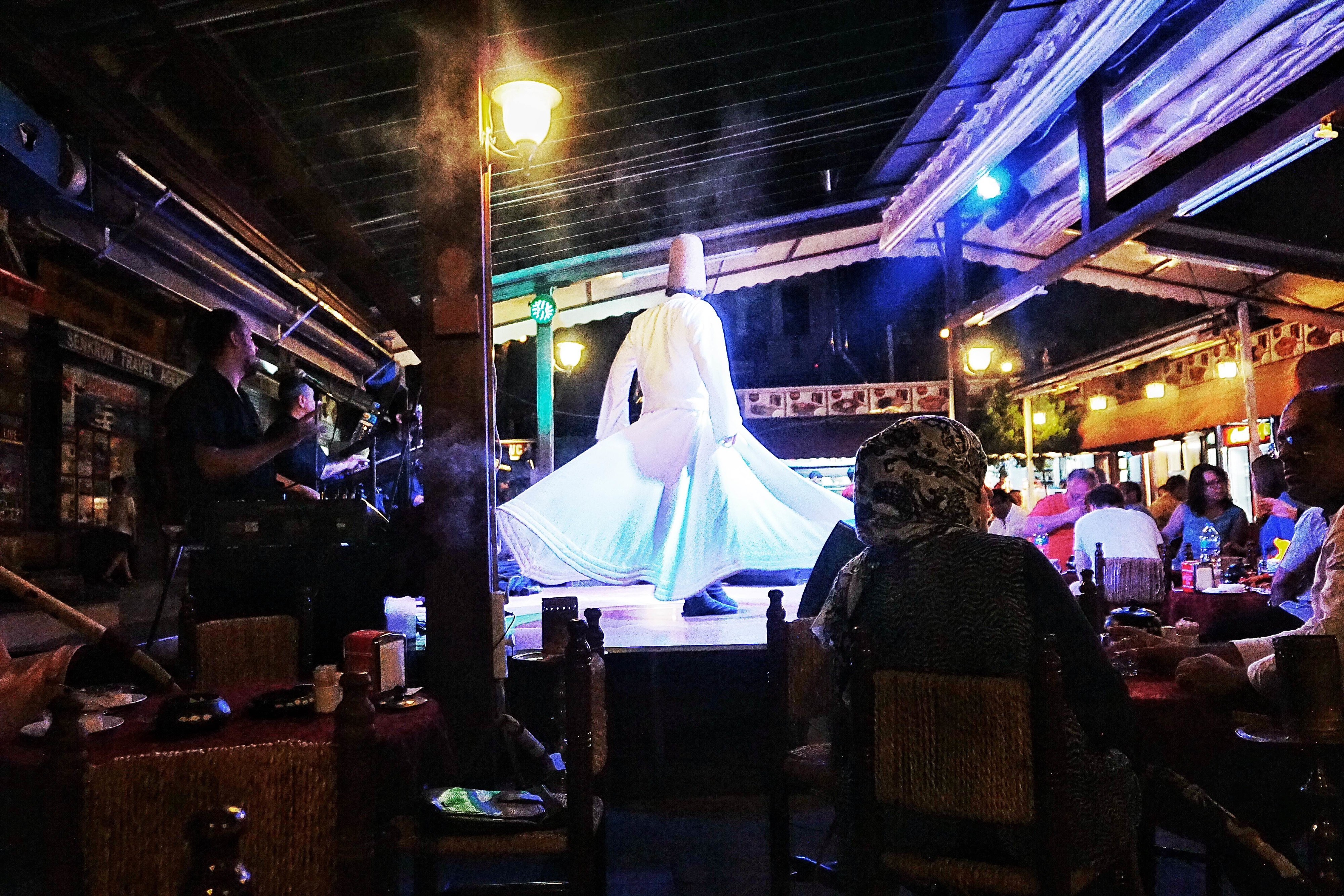 Nothing spells quintessentially Turkish than flavoured hookah and delightful tea in a cute miniature glass tea cup. Add to the ambiance by sitting on some mismatched cushions and watching a whirling dervish pray to the tune of some delightfully hypnotic Turkish tunes.
#6 Feel like Royalty at Dolmabahce Palace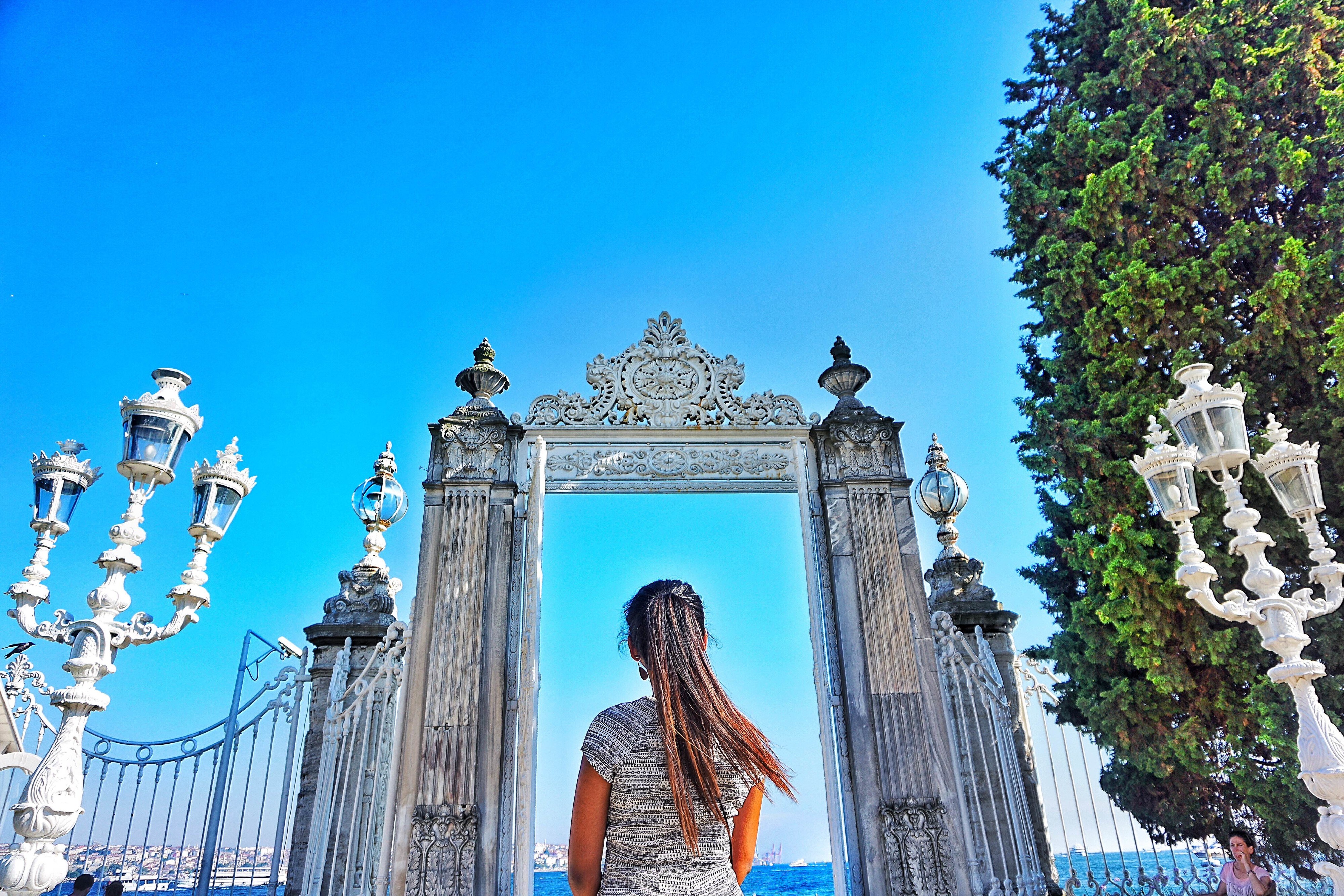 I'm not trying to make you all palaced out, but the wonderful thing about Istanbul is the combination of relics from different time periods in history. Dolmabahce palace's decor is completely different to the very Eastern and ottoman style of Topkapi, it's more colonial and French, and absolutely stunning, especially where the white of the palace and its gates contrasts with the blue of the Bosphorus.
Photo credits: Main and courtesy of Harping on the Bizarre.