Because we need more reasons (the picture perfect shots we see on Instagram aren't enough), here are the five BIG reasons the Maldives should be on your travel list now.
Read also: 10 Things You Need to Know Before Travelling to the Maldives
#1 The Bluest Water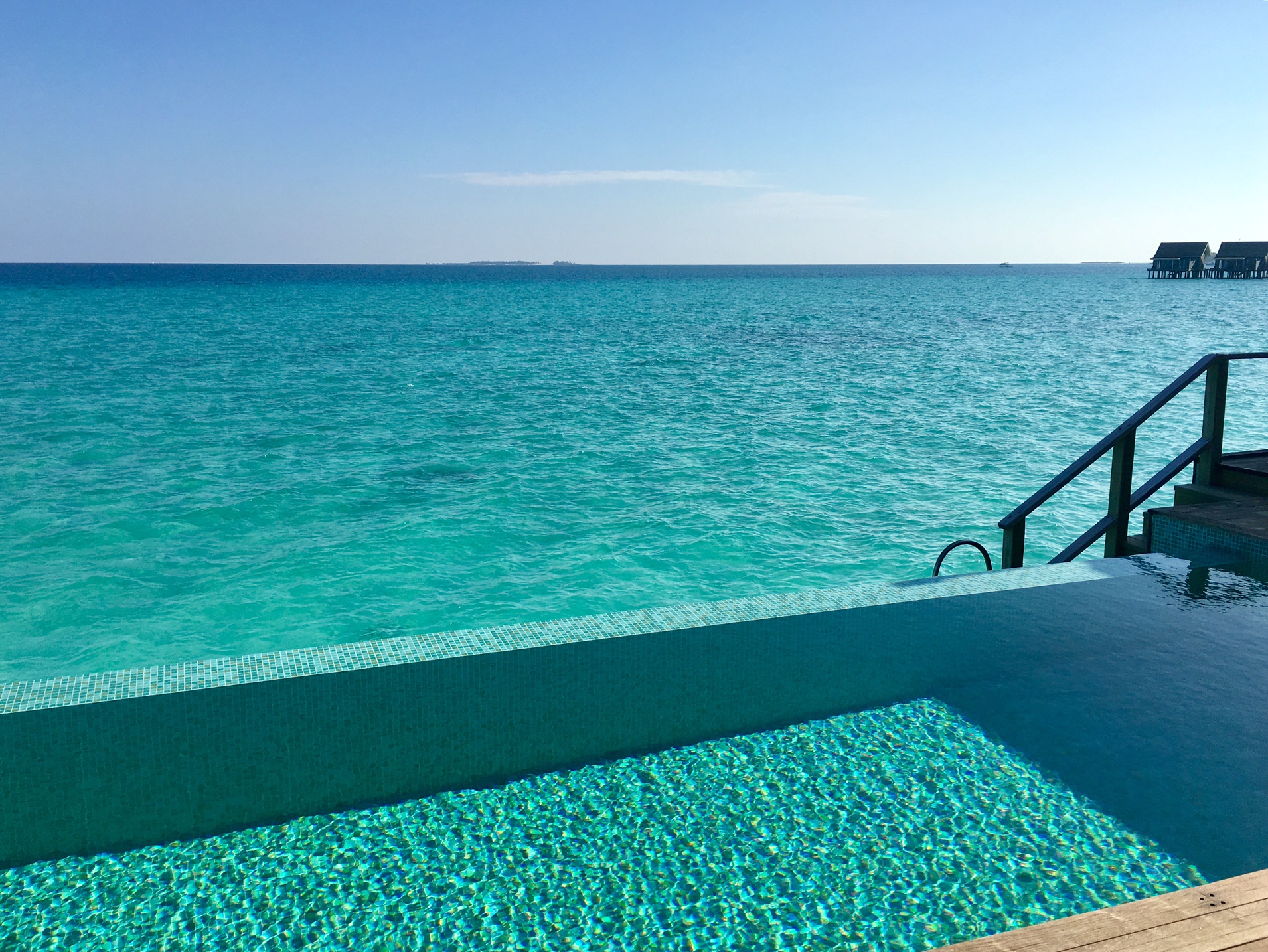 Sky blue lagoons and darker reef drops are visibly different in vibrancy to the turquoise shallows in this beautiful landscape, offering a spellbinding, evolving front seat at Mother Nature's gallery. But more than half of the best scenery is below the surface in the Maldives. Currents and reefs at this time of year bring with it an abundance of fish feeding on plankton – the current moves around the island with a steady pull, meaning your snorkelling efforts will be assisted,  you can just enjoy the ride. If you prefer not to get wet, there are a few resorts with underwater restaurants or glass-paned floors, making marine life viewing easier.
During the night, bioluminescent corals give off fluorescent 'sunscreen' colours when hit with a U.V. light, just jump on a guided night snorkel safari to be enthralled.
#2 Extraordinary Aquatic Wildlife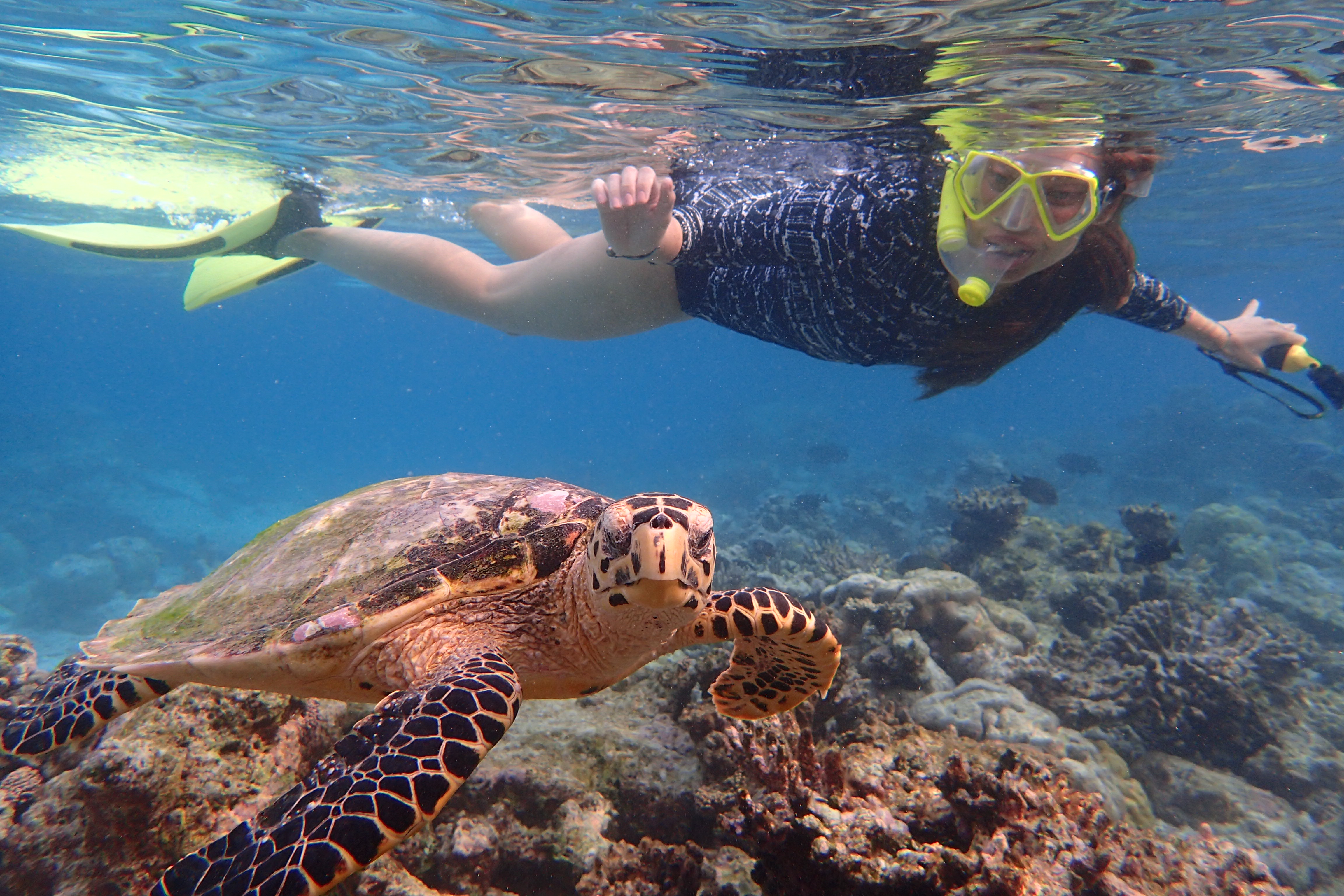 Expect to get up close and personal with the local black tip sharks, barracuda, eels and the reef turtles too. There's an app in the Maldives that's used by the marine biologists across the islands to help identify turtles, whale sharks, mantas and stingrays, with just a couple of close up shots, you can determine if you've stumbled across a newbie (which you get to name) or if they're locals and have been named before!
Looking for a little adventure? Discover more at the UNESCO Biosphere Reserve in the Baa Atoll, where manta rays are waiting amidst luminescent corals and the occasional whale shark will swim by too. If you prefer to get a little more hands-on, then hang out at the beach at sunset to meet a whole host of personality-filled giant stingrays that swing by to say hello at Anantara Kihavah.
#3 Vibrant Nightlife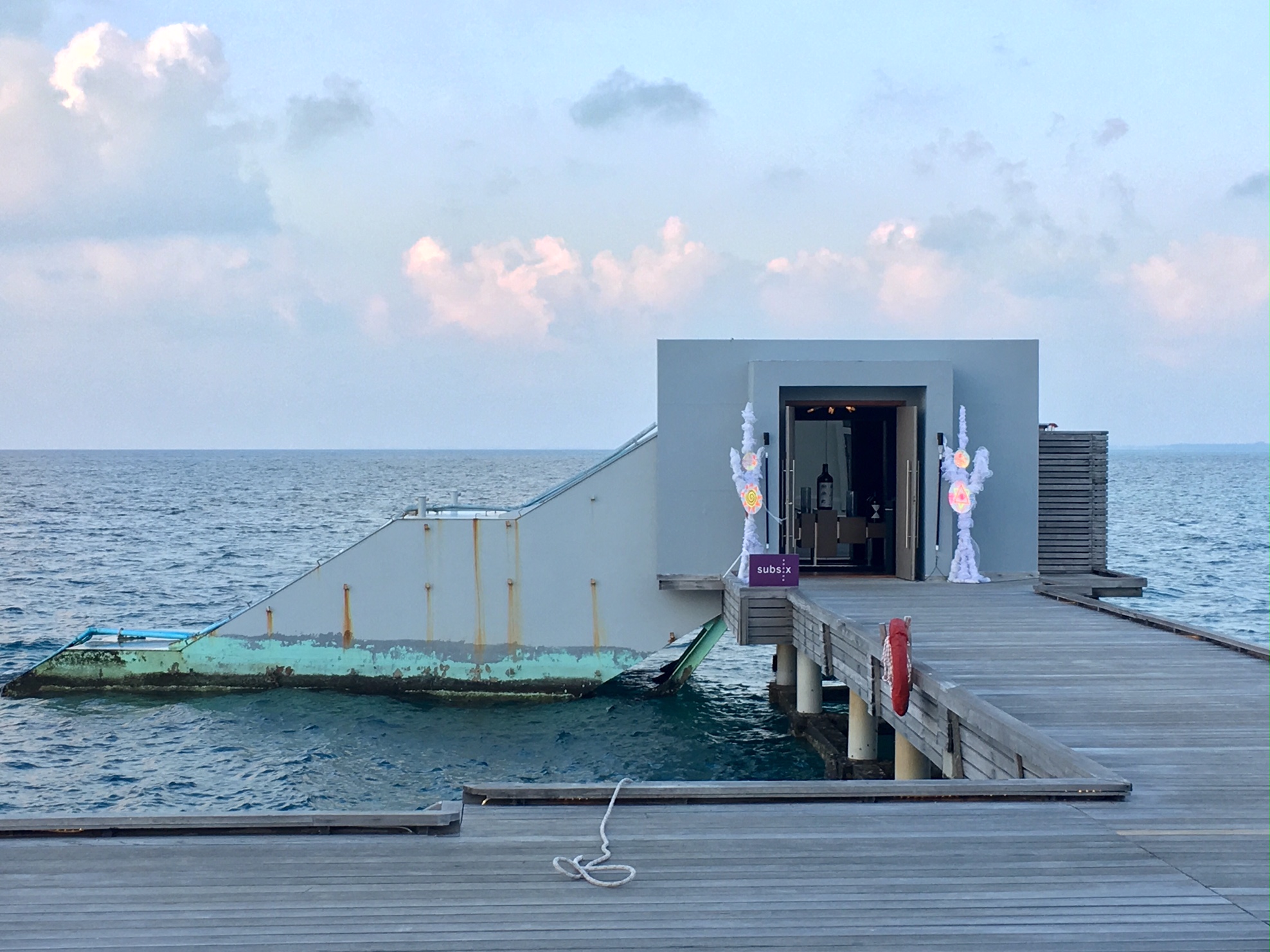 A quick pontoon ride away from the peace and calm of the main island, guests at Niyama Private Islands Maldives will find themselves at Subsix, which turns in to a nightclub and a bit of a glow party once the sun goes down. Lit with underwater U.V. lights, the glowing fish surrounding the bar as you dance is a totally unique experience.
#4 Wellness Retreats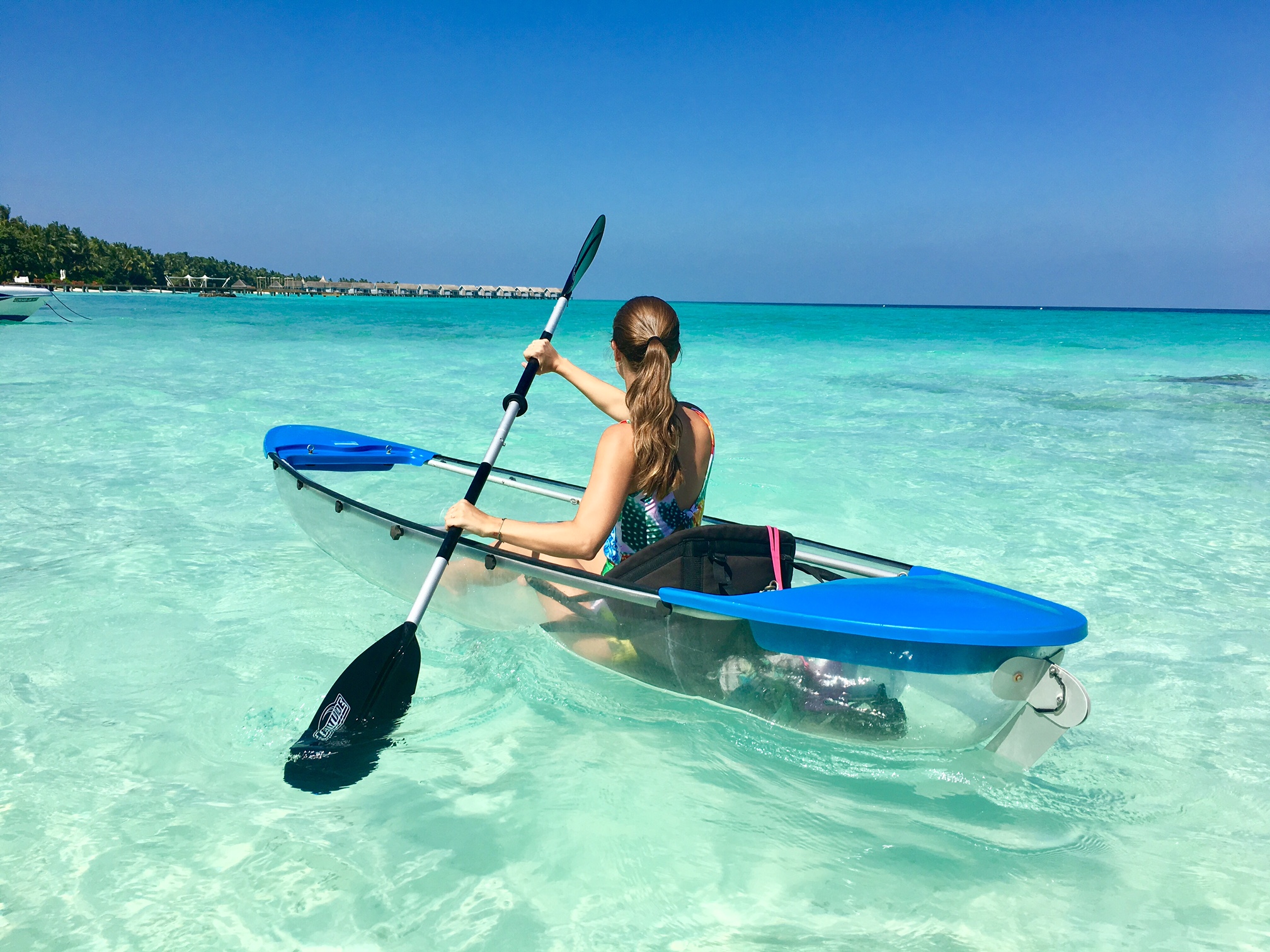 Focusing on what you can take away from the Maldives, the sense of complete relaxation is key.
From various restorative yoga and pranayama, to more connected Iyengar sessions, and traditional Asian spa therapies plus natural holistic treatments, the Maldives is the perfect place to indulge. With its panoramic views of sea and sky, it's a blissful place to re-energize, balance, strengthen and relax. Most resort islands already have an in-house spa and yoga teacher — you can book ad hoc, or purchase a more holistic 3, 5, or 7-day package which includes everything. Our favourites are Six Senses Laamu and COMO Maalifushi.
#5 A Surfing Hotspot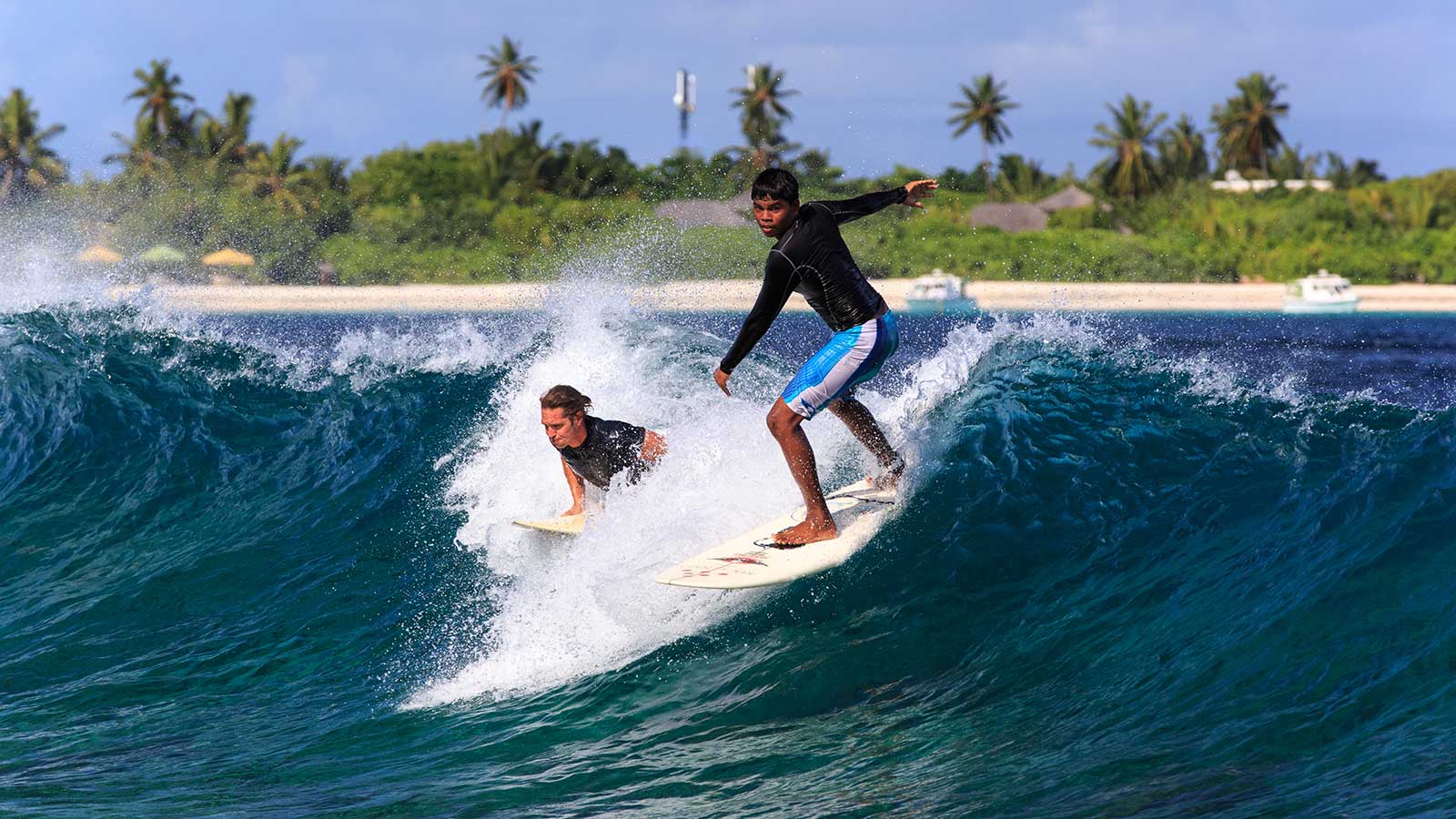 Sporting some of the best jailbreaks in the Indian Ocean, the Maldives is really opening up to an adventure-driven surf culture. Strategically located in the centre of the Indian Ocean with full exposure to the Southern ocean swells, it's possible to fly into Male and be on a board within just an hour or two of landing. With three major surf zones, the best times to visit are:
Male Atolls (season: March-October)
Central Atolls (season: May-August)
Outer Atolls (season: late February-April and late August-October) 
We found a surf break just outside of Naladhu Private Island —  ah to be able to catch some waves in the middle of the Indian Ocean, then retire to the spa at your luxury resort, that's just the best of both worlds, isn't it?
A whole new

world

. 
Image credits: Main/taken by Amanda Rushforth