Ever wanted to embody the hashtag #ThatVillaLife?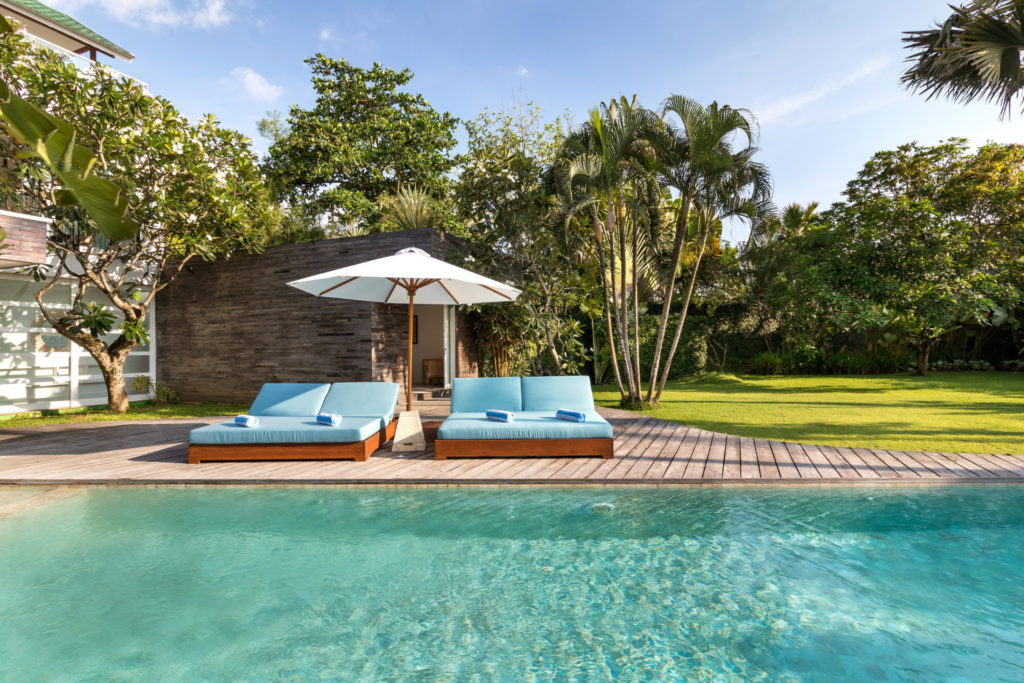 ICYMI: Flying to Indonesia just got a whole lot easier. With the news that tourists have been given the green light to enter the country, we've suddenly all got one thing on our mind: Bali, Bali, Bali.
With the holidays coming up, we're thinking an escape to Bali would be the perfect way to cap off a truly exhausting year. And while the pandemic isn't quite over yet, things in Bali have settled enough to allow for safe travels.
For some destination inspiration, check out these four Bali getaways guaranteed to get you itching for that Bali beachside villa life:
#1 Gading Marten's Serene Father-Daughter Holiday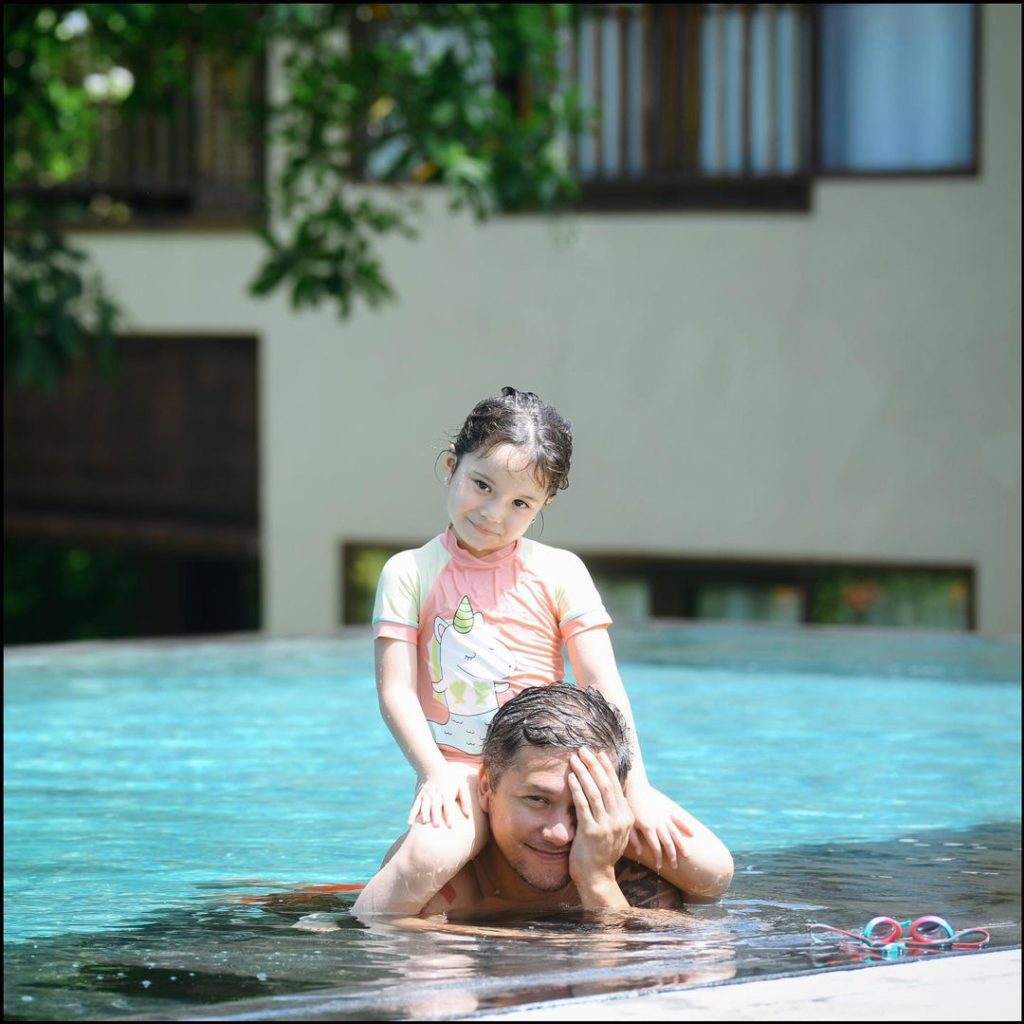 Jakarta-based actor, entrepreneur, and golf enthusiast Gading Marten spent quality time with daughter Gempi in the Canggu oasis of Villa Mary just this October. If you're the type of traveler who travels for unadulterated rest and relaxation, then this is the holiday to envy!
With the villa situated ideally on a spot of Pererenan beach known only to a few experienced surfers and local Balinese, Gading and company got some much needed R&R away from the hustle and bustle of both city life and crowded tourist spots. Their quality time was also thoughtfully assisted by the staff at Villa Mary, who arranged in-villa spa treatments by Spring Spa for the Martens and their guests.
Based on the actor's Instagram, many an hour were also spent in the water—either in Villa Mary's sea-facing swimming pool or wading in the crystal blue waters of a Bali beach. 
As Gading captioned in one Instagram photo, "Bali is always a good idea." We couldn't agree more!
---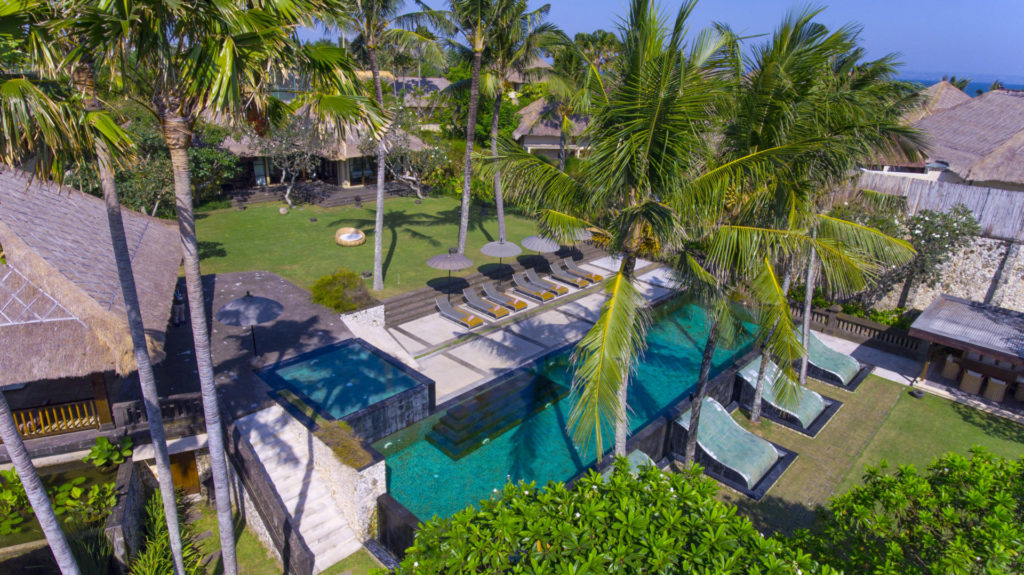 Where They Stayed — Villa Mary (@villamarybali)
Villa Mary is a 5-bedroom villa on a quiet spot of Pererenan's volcanic-sand beach.

As part of the sprawling Pantai Lima Estate, Villa Mary has access to the estate's shared facilities, including a tennis court with night-lighting and a fully-equipped fitness gym. The villa also comes with a swimming pool, a children's pool, and a jacuzzi.

While Villa Mary is on a more secluded part of the island, all the hotspots of Seminyak are just a 30-minute drive away!
---
#2 Nia Ramadhani Bakrie's Group Vacay with Family and Friends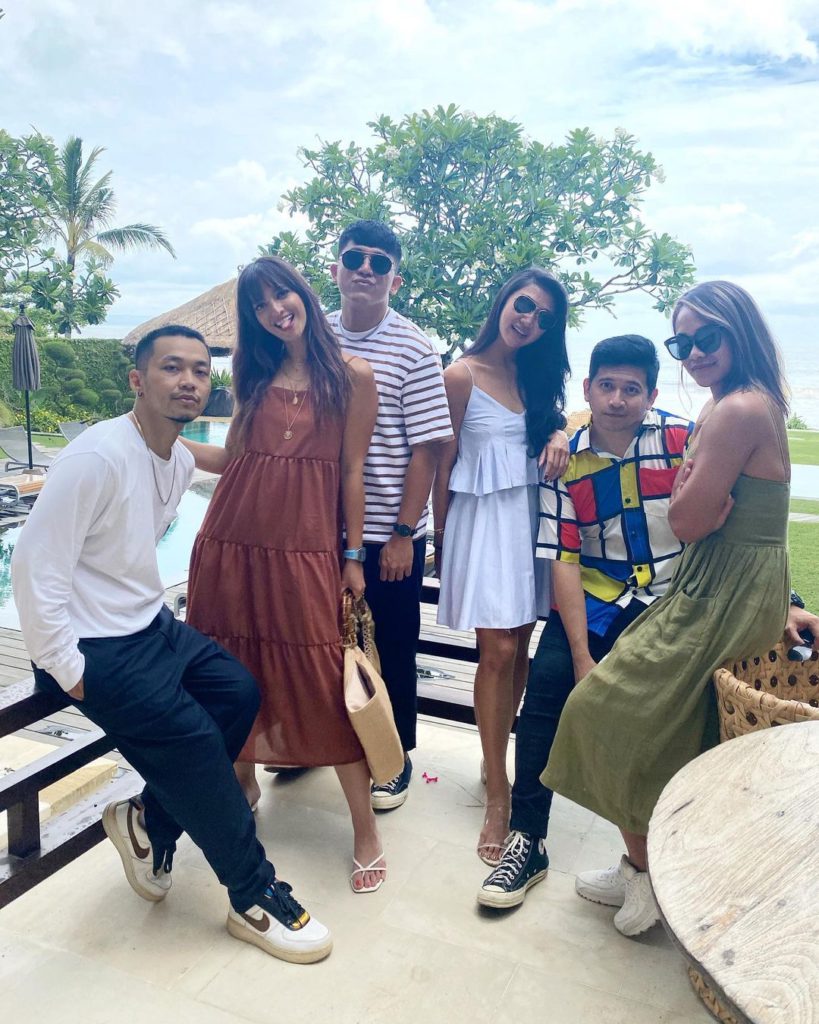 If you're looking to spice up the holidays with a group adventure, look no further than actress Nia Ramadhani Bakrie's Instagram profile. Her Bali trip photos are full of smiles, laughs, and adventure—from camel rides to parasailing to jet-skiing!
In-between excursions, Nia and her group got to catch their breath with dips in Villa Melissa's IG-worthy seaside pool. Sweetening their stay, Villa Melissa staff also arranged for in-villa spa treatments from Spring Spa and afternoon tea with food from Livingstone Bakery. 
To quote Nia in one Instagram post, "Paradise found!"
---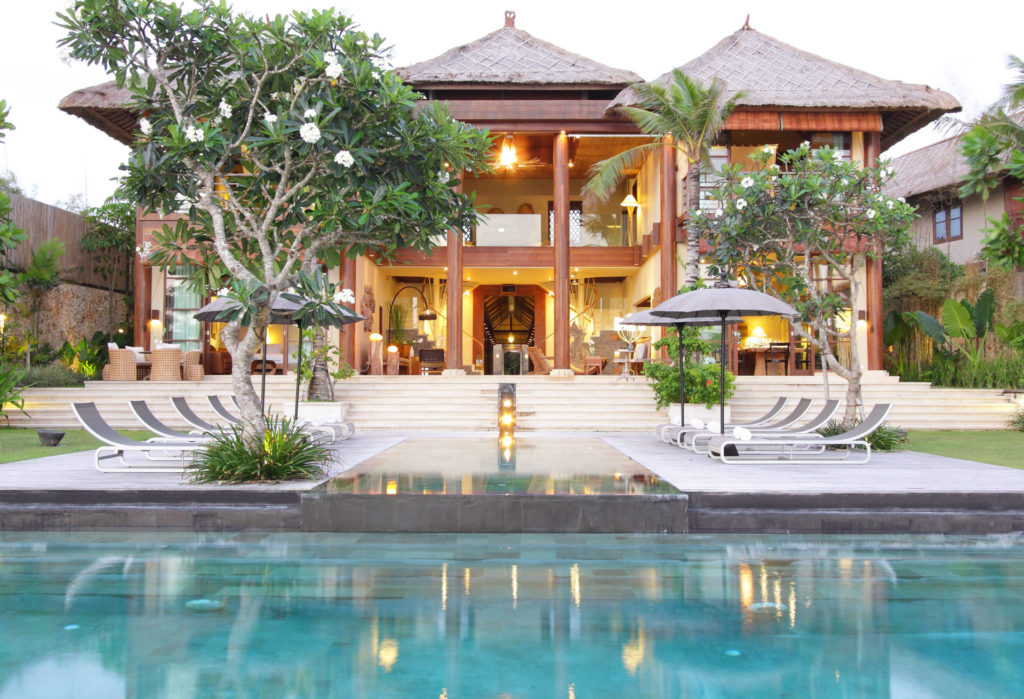 Where They Stayed — Villa Melissa (@villamelissacanggu)
Villa Melissa is a 5-bedroom beachfront villa considered to be one of the best beachfront villas in Canggu. 3 of the 5 bedrooms have beautiful ocean views!

A short drive from Seminyak, the villa comes with complimentary use of a minivan for 5 guests (excluding petrol).

Like Villa Mary, Villa Melissa is part of the Pantai Lima Estate and has access to the estate's shared facilities.
---
#3 Becky Tumewu's Picturesque Family Adventure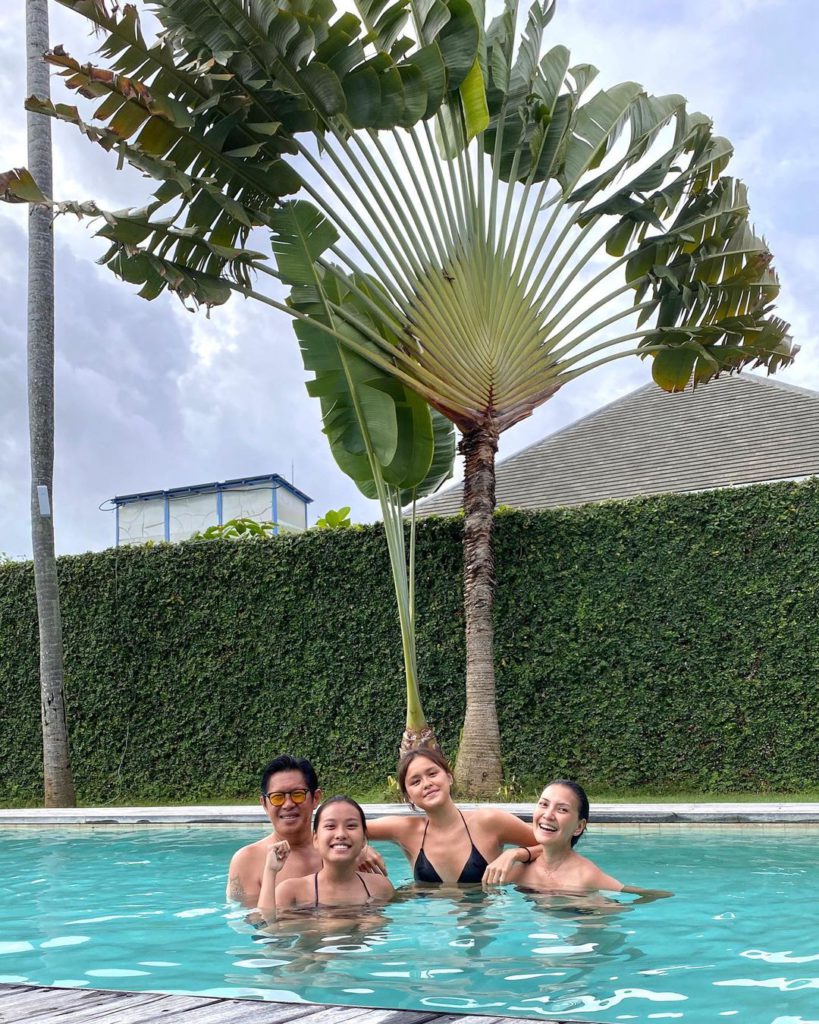 Becky Tumewu, TV show host, presenter, and mom extraordinaire made her city escape to Bali last October—and brought her lovely family along for the ride.
With her husband and two daughters in tow, Becktum made it a point to explore Bali, starting at Kerobokan, making her way to Sanur, and capping off her trip in stunning Villa Nedine, a luxury villa located right next to the famed Echo Beach. 
Her Instagram features tons of family dinners in Bali restaurants as well as many artfully-shot poolside photos—most against the backdrop of Bali's vibrant greenery and sunny, sunny sky. 
"Dear wonderful Bali, today you're my second home, but soon (I hope) you'll be my only one," wrote Becktum towards the end of her Bali stay, echoing the thoughts we're sure every traveler has had once they've had a taste of Bali.
---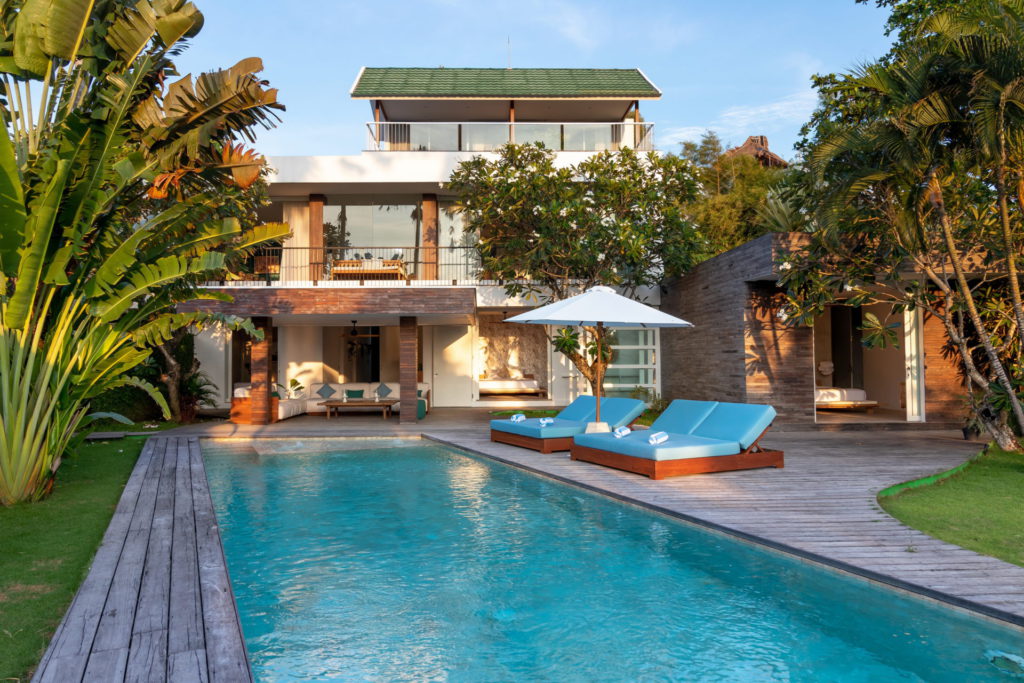 Where They Stayed — Villa Nedine (@villanedine)
Villa Nedine is a 4-bedroom luxury villa located in the heart of Canggu, designed for ultimate relaxation with family and friends.

The villa boasts a contemporary design featuring an "open living" concept, with partial ocean views from the 1st and 2nd floor.

The property is only 100 meters from Echo Beach, and also comes with a 12m pool, a lounge for relaxing, and an expansive private yard for outdoor activities.
---
#4 Siti Badriah's Laidback Getaway in Pecatu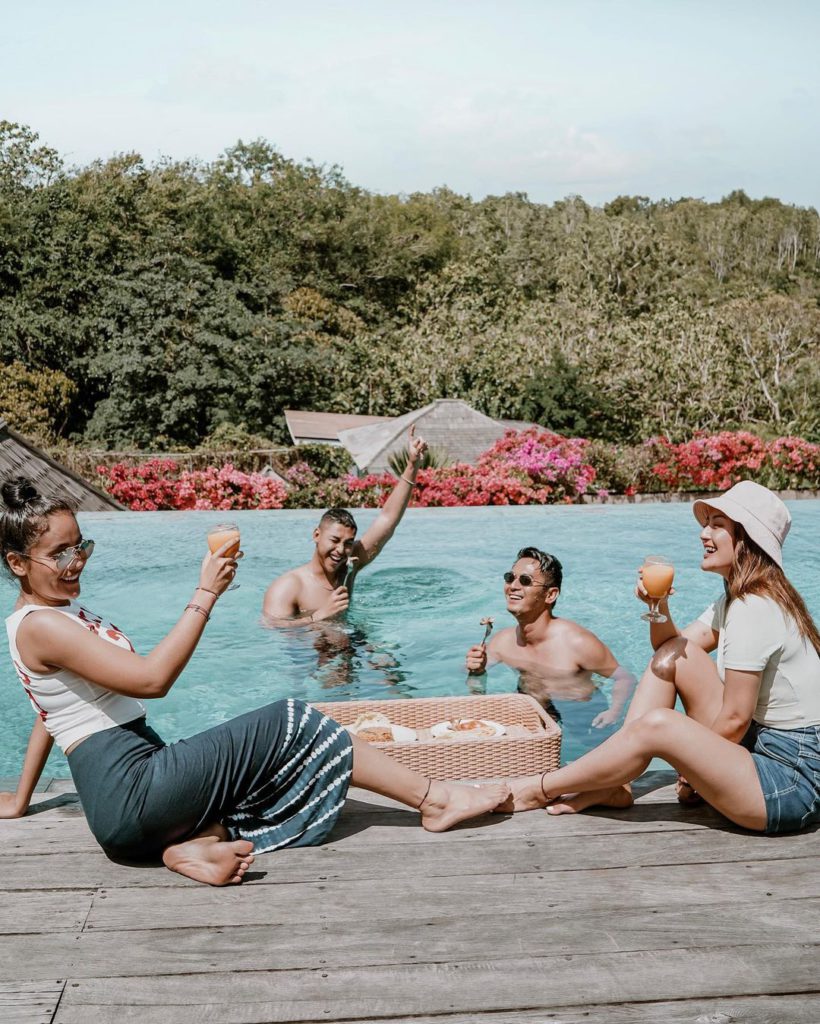 Siti Badriah, also known in Indonesia as the singer Sibad, recently visited Bali just this November. While most vacationers would associate Bali with Ubud, Canggu, or Seminyak, Siti went off the beaten path and stayed in Villa Sena, a secluded open-concept villa located by the hilly landscapes of Pecatu, Uluwatu. 
Accompanied by fellow influencers Krisjiana Baharudin and Ichal Muhammad, as well as actress Dafina Jamasir, Siti's Bali stay is documented in dreamy photos flaunting Pecatu's stunning cliffside views.
"Loving those sunny days in Bali," she wrote, captioning a picture featuring a calming blue backdrop of Bali sky. Trust us—we love them too.
---

Where They Stayed — Villa Sena
Villa Sena is a 5-bedroom villa located near Dreamland Beach, with Padang-Padang Beach just a short drive away

The villa is an open-concept one, situated right next to the Pecatu Jungle and tucked away from the hustle and bustle of Bali tourist spots

The property isn't just surrounded by beautiful scenery, it also boasts facilities such as a state-of-the-art entertainment room, an infinity pool, and a fully-equipped kitchen perfect for an intimate holiday with friends or a private pool party.
---
If there's one takeaway from internet-stalking these influencers on holiday, it's that turning your dream vacation into a reality definitely isn't impossible.
With the holiday season just right around the corner, what better way to ring in a new (and hopefully, better) year than in one of the most beautiful island destinations in the world? Whether you're in it for the ultimate tropical staycation or for a wild adventure across the most remote parts of the island, it's clear that Bali's got you covered. 
Main image by Devon Daniel from Unsplash.