Whether you're in Melbourne for business or leisure, there's always time to check out the cosmopolitan city's amazing food, but its vibrant bar scene is certainly an attraction too. Sleek wine bars, sticky rock bars, bars upstairs, downstairs and in laneways – you just need to know where to look. We've got 10 Melbourne bars you must drink at if you want to bar hop like a local, dance to world class DJs, be baffled by installation art, or even chow down on late night snacks.
Read also: 10 Ways to Fit in When You Visit Australia
Black Pearl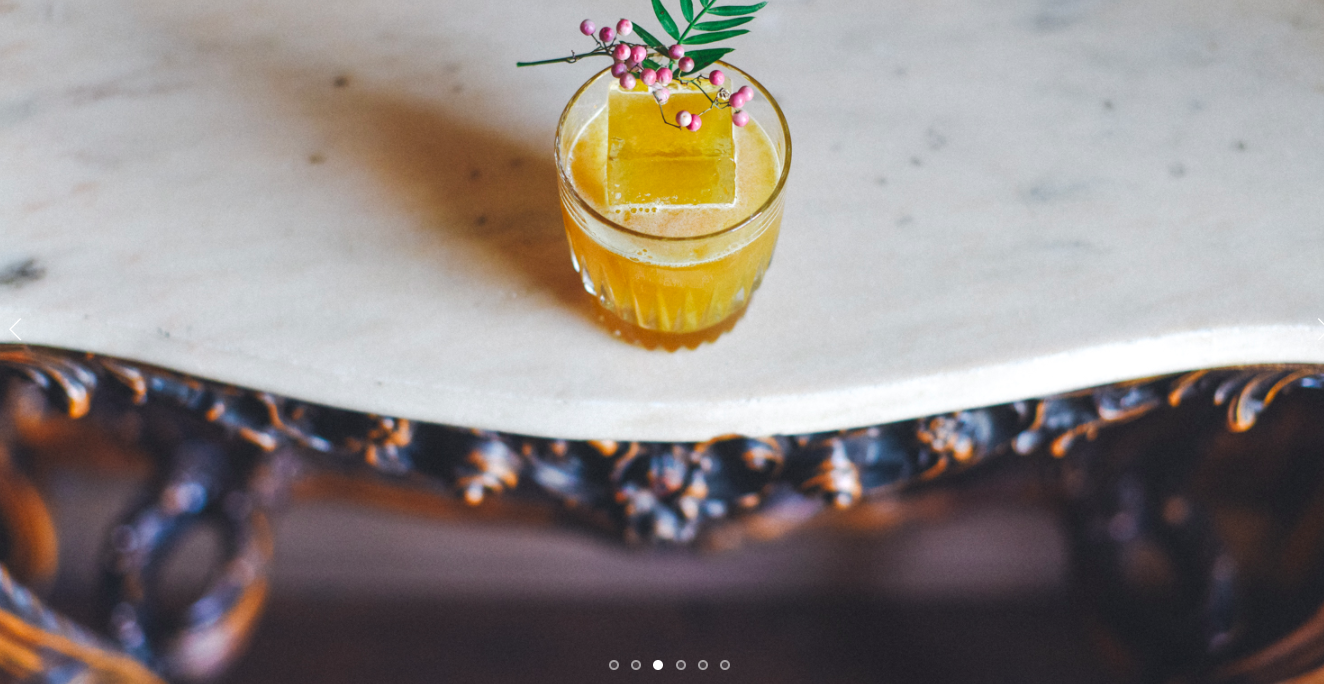 The best bars for booze around the world have been named and Melbourne's Black Pearl remains at the top of its game. As its name suggests, it is a rare gem in the Fitzroy bar scene. It's hip yet not aggressively so and you're unlikely ever to feel out of place simply for wearing the 'wrong' shirt or shoes. It's not a place for posing, rather a haven for those who care about their drinks, who appreciate a superior cocktail and enjoy the attention of talented and knowledgeable bartender. Black Pearl drinks are in-house creations, using a carefully mapped-out selection of spirits to ensure the back bar isn't overloaded, whilst the décor is understated with lots of comfy couches, recycled furniture and a lived-in welcoming vibe.
Where: 304 Brunswick St, Fitzroy VIC 3065, Melbourne, Australia
The Everleigh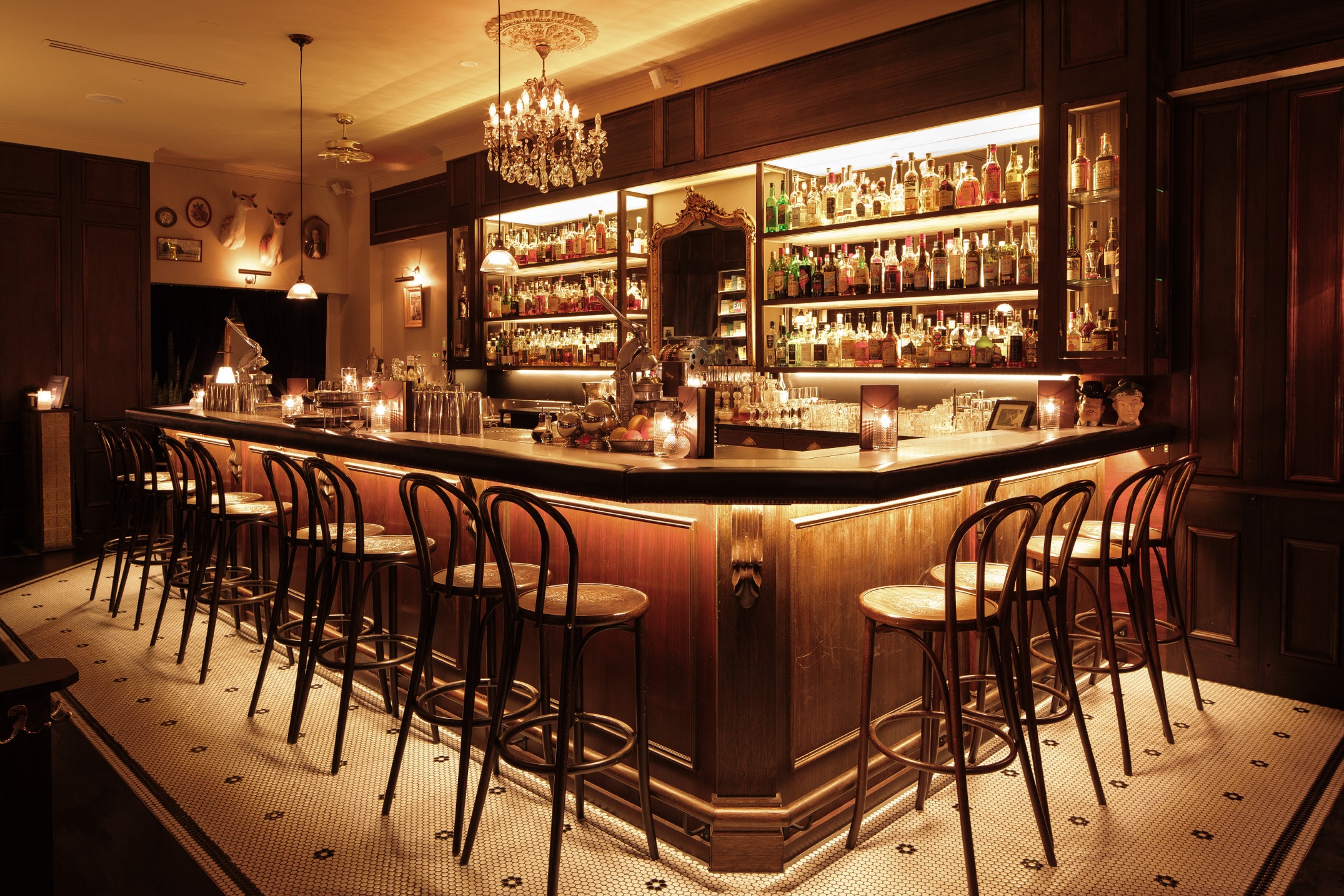 A sister bar to New York's Milk & Honey, The Everleigh offers the same combination of killer cocktails and a seductive atmosphere in which to drink them. The vibe is one of a 1920s American-style speakeasy with glinting vintage chandeliers, attractively tiled floors and lots of wood panelling. The tables are bathed in candlelight and the whole place has a warm inviting glow about it. The bar has scooped a number of awards since opening in 2011 including Gourmet Traveller's Bar of the Year 2012, and the Times 50 Best Bars in the World. The drinks are of the high standard you'd except from the M&H stable, with hand-cut ice and freshly squeezed juices. Our fave cocktails include the Honeysuckle, a smooth mix of light rum, lime and a dash of honey; and the Professor, a potent blend of gin, pomegranate, lime and a dash of absinthe. The list is relatively short but the bartenders are a skilled bunch and will happily prepare a drink to suit your particular tastes and whims. Service is slick, efficient and attitude-free, but large parties are discouraged so you can enjoy your drink in a fittingly reverent and stylish atmosphere.
Where: 156/150 Gertrude St, Melbourne VIC 3065, Australia
StoryVille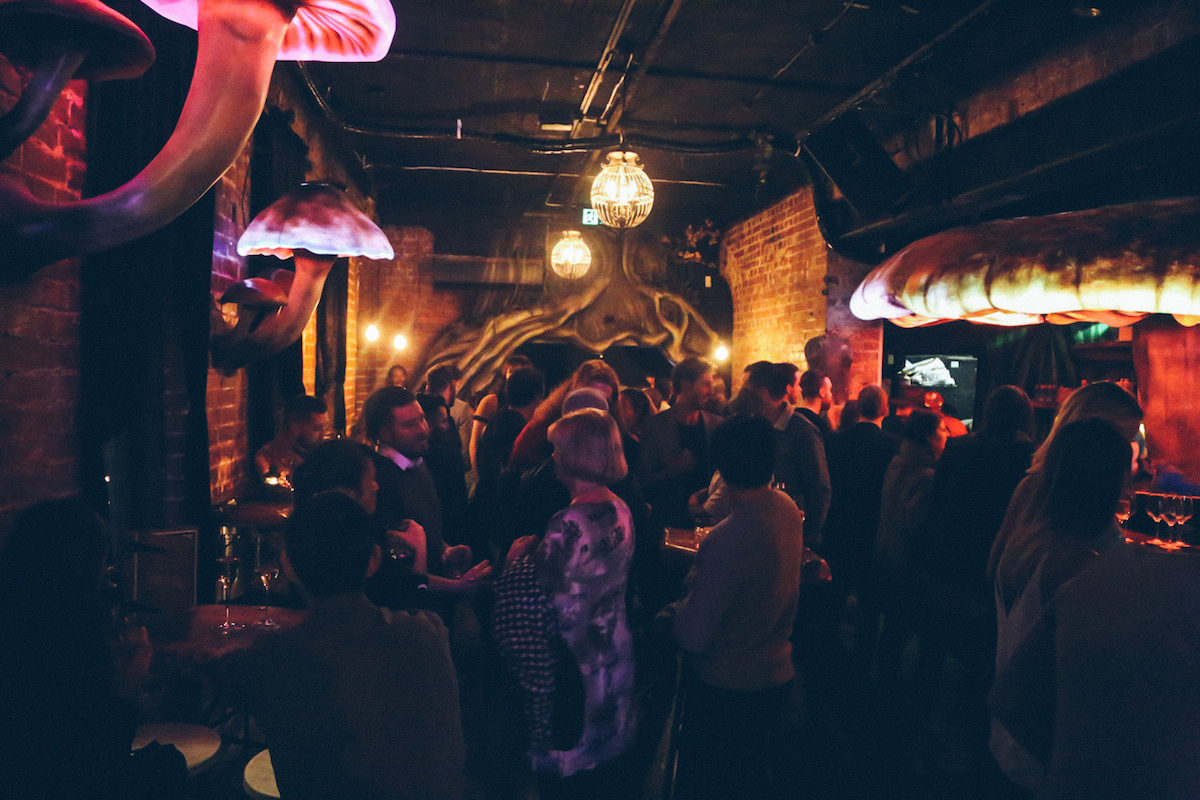 Lonsdale Street's latest bar is themed around fantasy and fairy tales. For once you have passed through the gateways of StoryVille, you have fallen down the rabbit hole, discovered the lion through the wardrobe and wandered along the pathways of the enchanted forest. Here your favourite stories come to life, through whimsical and unique interior design and a colourful cocktail menu, featuring James' giant peach and even edible insects. StoryVille's cocktails are influenced by celebrated pieces of classic literature and some of your favourite children's books. Your experience sitting beneath the towering toadstools in the Mushroom Palace will be nothing short of magical, but while you're there, be sure to try one of their artisan cocktails. With cocktail in hand, entertainers and music from Melbourne's best DJs, you'll dance through a door to find yourself in another world. Take the dark or light roads, let your soul unwind and unleash the inner mythical being in a place where anything is possible.
Where: 185 Lonsdale Street, Melbourne, VIC 3000
Ponyfish Island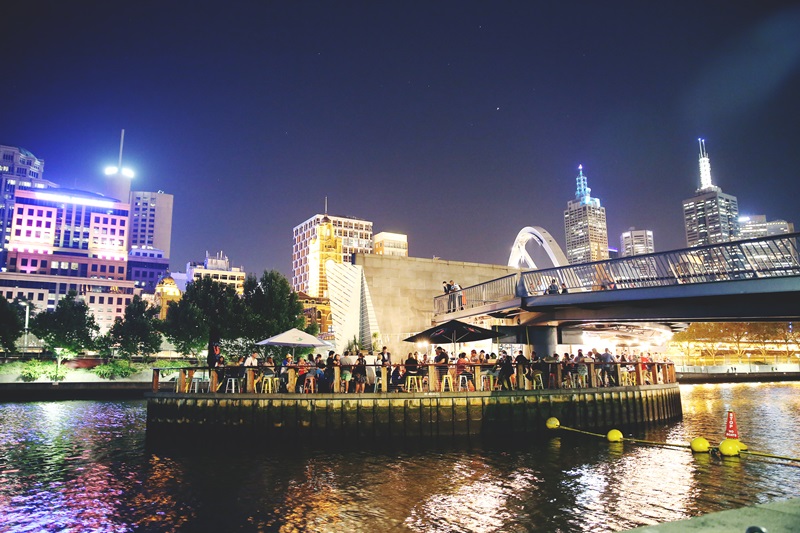 Found floating under the Pedestrian Bridge in Southbank and accessible from stairs descending from above, Ponyfish Island is a haven for wonderers and wanderers. With thoughtful bites to discover and drinks to savour, Ponyfish Island is for those who hunger for something new. Named for the mythical creature said to live in the Yarra River, Ponyfish Island definitely has one of the coolest locations in the city – right smack in the middle of the river! Ponyfish dishes out cocktails and bar snacks to the people who can actually find it, its venue is adorned with specimens and diagrams of exotic flora and fauna – both real and imagined –  a tribute to explorers and discoverers of all kinds.
Where: Kiosk Southbank, Pedestrian Bridge, Southbank, VIC 3006
Hopscotch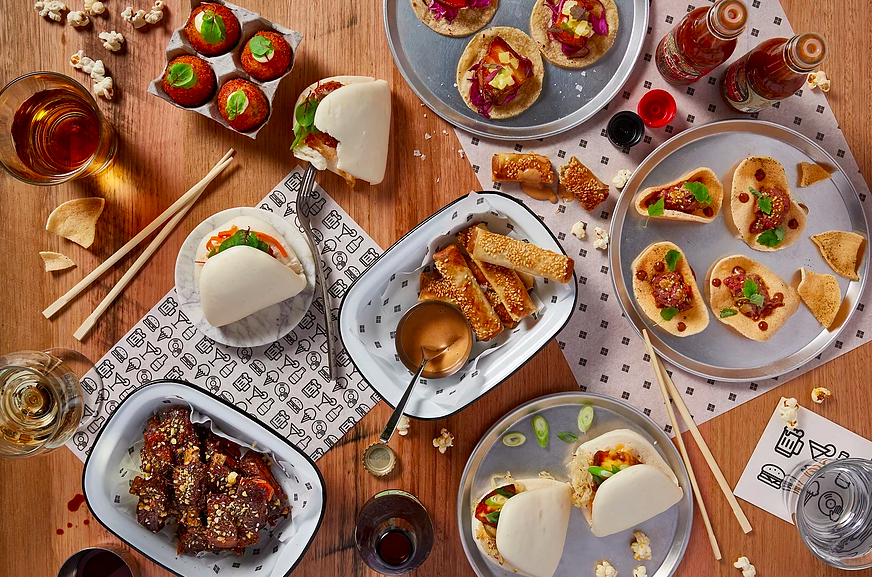 Imagine a riverside terrace house with a microbrewery out the back and you'll get an idea of what Hopscotch is all about. This Southbank promenade brew bar is all about tapping tasty beers, with more than 30 different options on tap. Many come from Hopscotch's own in-house microbrewer, which they've nicknamed Frank. If cocktails are your thing, Hopscotch can hook you up with a DIY cocktail kit, allowing you to play bartender for the night, or you can class it up with a cocktail from the impressive list. Hopscotch's signature concoction, the Bearded Sailor is a mixture of Havana, pale ale, lemon, bitters and maple syrup with a lemon twist, striking a perfect balance between beer and cocktail. With a drink in one hand, sample some of the delicious street food on offer with your other. Head chef, Adam Baughan has created a menu of worldly flavours that pack a punch and make for perfect snacking. Hopscotch combines everything we love about Melbourne. The lively venue is sure to become a favourite for beer and cocktail loving locals and visitors.
Where: 4/2 Riverside Quay, Southbank VIC 3006
Transit Rooftop Bar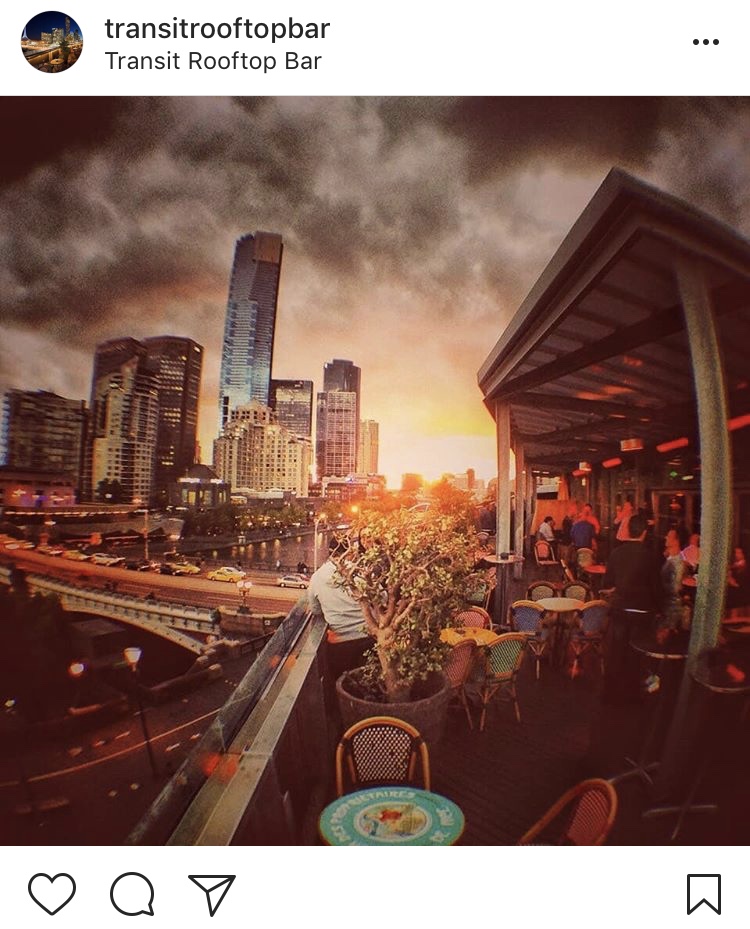 Hiding in the most obvious of places, Transit is a cheeky rooftop jazz bar overlooking the bright city lights that line the Yarra. With an elevation of 10 metres, the expansive views from the Transit balcony stretch from Melbourne Cricket Ground to Southbank, taking in the Botanical Gardens, Yarra River and Melbourne Art centre precinct. There is no better rooftop bar in Melbourne for visitors to appreciate Melbourne's impressive city sky scape. With live, soul-popping Jazz, this candlelit locale will keep you swinging till 3am. On offer are incredible cocktails, using a mixture of fresh herbs picked straight from the kitchen garden and a broad range of spirits from around the world – Transit Bar's cocktail program focuses on savoury-style cocktails and incorporates an extensive martini offering. We love the tremendous creativity in designing the drinks (although the names are basic), we'd recommend the Number One, a boozy cocktail with coffee infused Dolin Vermouth, Martell VS Brandy and Artichoke Cynar; Number Eight, a mixture of Chartreuse, Tequila Calle 23 Reposado, lemon and sugar, plus thyme and sage picked from the garden, and Number Five, a slightly sweet, slightly sour cocktail with Hayman's Sloe Gun, cheery rhubarb bitters, lime, passion fruit and a house made brandy cherry for garnish.
Where: Level 2, Transport Hotel, Federation Square, Melbourne, VIC 3000
Harry & Frankie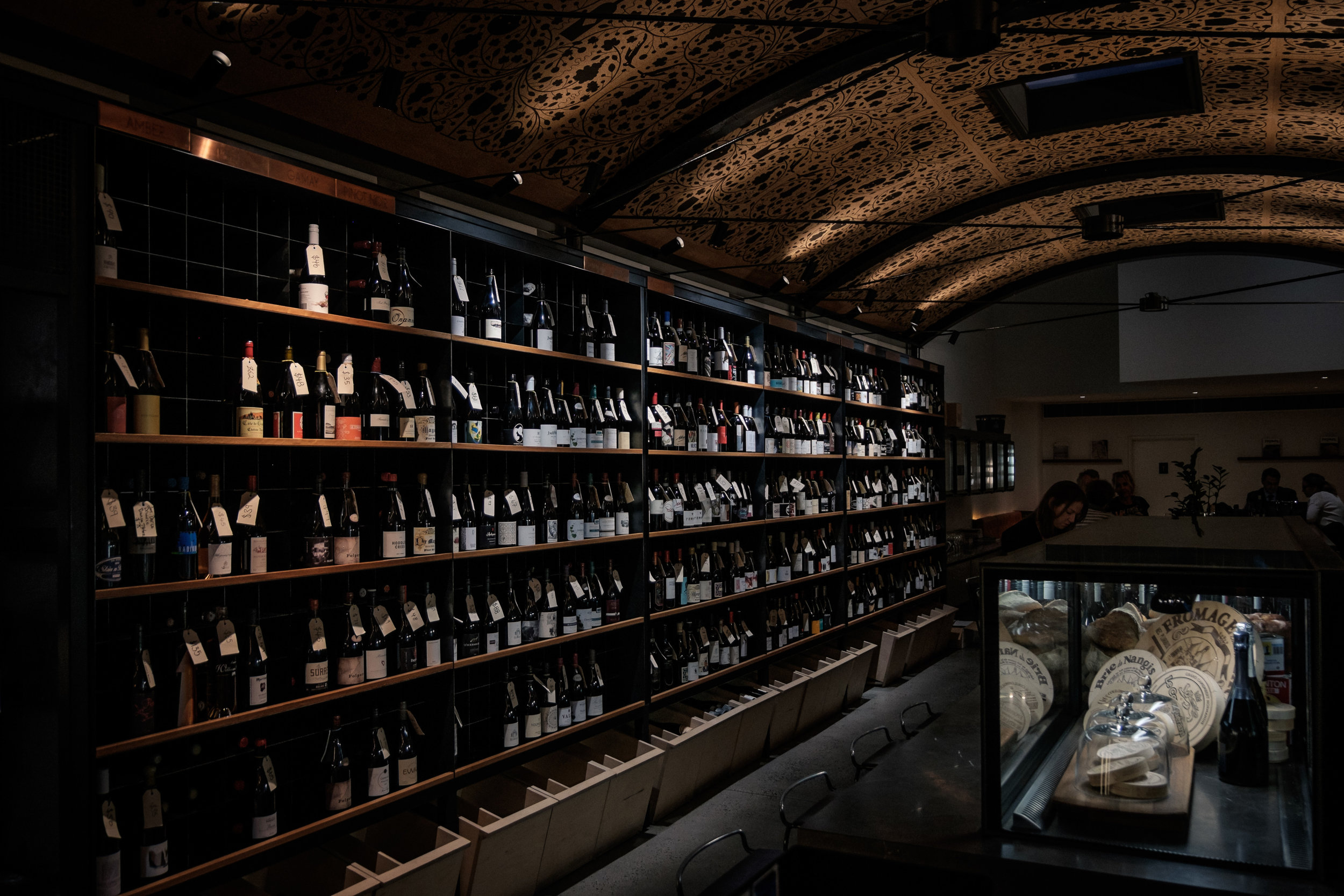 Found on Bay Street in Port Melbourne, Harry & Frankie is a beautiful wine bar and wine shop that encourages its patrons to drink better and be more adventurous. We love their focus on wine, which they believe should be an ever present companion to daily life and monumental occasions alike; thus creating a menu featuring top quality charcuterie and cheese, wine-friendly sharing dishes and regularly changing mains. Their shelves, cabinets and fridges are packed with over 600 wines, beers and ciders and the opportunity is there to explore through regions and products, both classic and innovative. This lovely neighbourhood spot is canopied by a curved, cork-inlayed ceiling decorated with grape vine silhouettes and friendly staff offer on-the-money wine recommendations and make solo expeditions feel as convivial as hanging out with friends.
Where: 317 Bay St, Port Melbourne, VIC 3207
Boilermaker House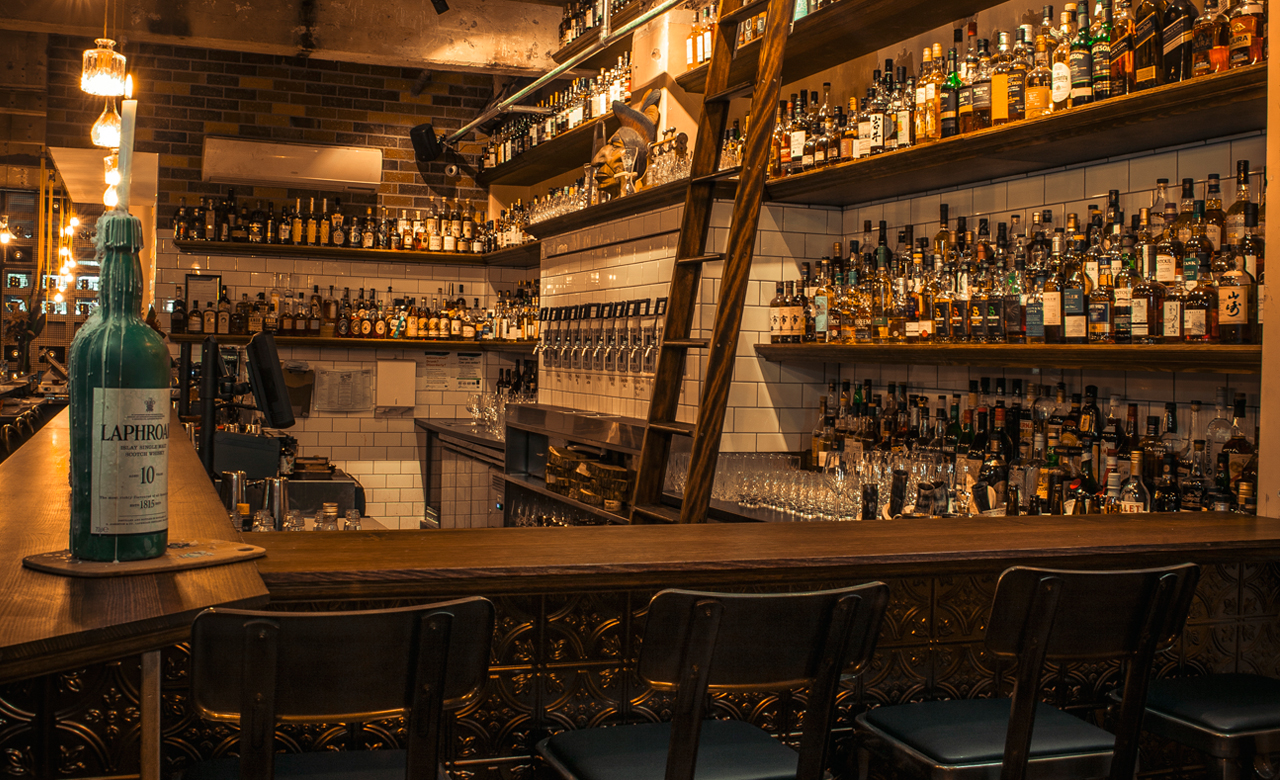 Boilermaker House is an industrial yet sophisticated blues filled temple devoted to all things whisky, craft beer and artisanal meats and cheeses. Their killer back bar is home to more than 900 drams, 50 craft beers including 12 constantly rotating taps and a spectacular cocktail list. Served on rustic slabs of natural wood in elegant glassware, boilermakers are accompanied by a small taste of cheese or meat to enhance the flavours that bind and juxtapose the pair. With 700 whiskies on the walls, rotating tap and bottled beers, the combinations are pretty much limitless. Chips with whisky salt and beer vinegar, as well as cheeses, paired with fruit bread, house preserve and mixed nuts, can be picked individually or selected by the bartender on boards. Boilermaker House is certainly the kind of place you drop in for a beer or dram and stay for the night, enjoying the service and insider knowledge provided by our expert team of whisky and beer loving enthusiasts.
Where: 209-211 Lonsdale Street, Melbourne, Victoria 3000
Bar Josephine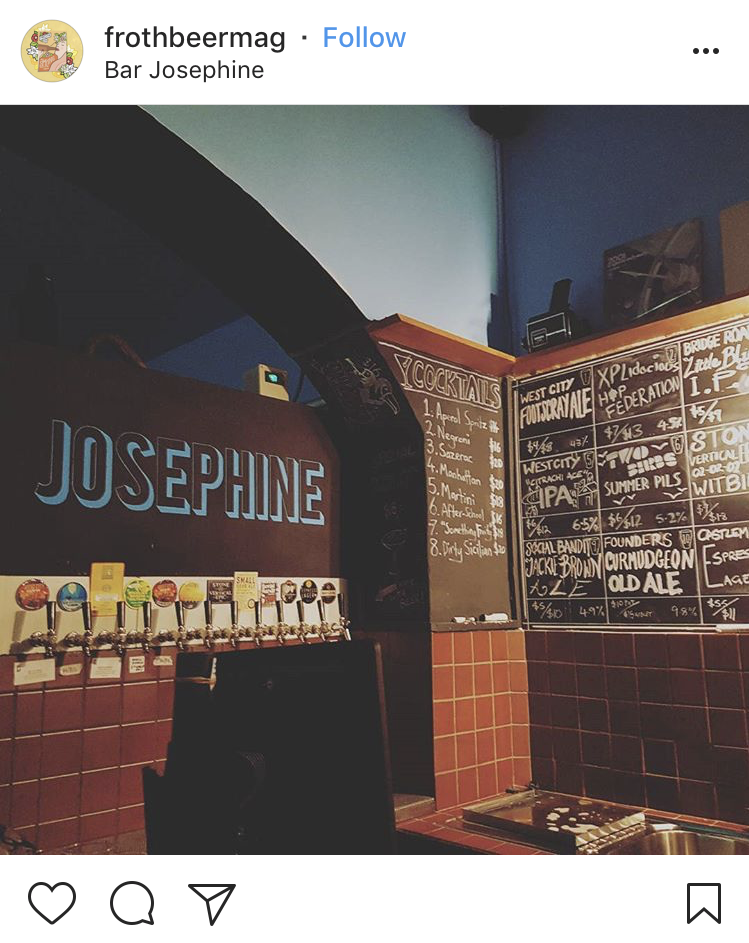 Bar Josephine fits right in to its Footscray surrounds, bringing a cosy vibe to Barkly Street. A craft beer bar at heart, the graffitied, dog-friendly beer garden is a gathering place for creative and has already become something of a local haunt. The unassuming, shabby brick exterior is warmed up by upcycled furnishings, well-worn books, red leather-backed booths, graffiti wall art and exposed brick interiors. The ever-changing chalkboard menu spells out the 12-tap rotation of craft beers, including Victorian favourites like Cavalier Brewing, Hargreaves Hill, Old Wives Ales and local West City Brewing from neighbouring West Footscray. They also serve up a small cocktail and wine list, and while there is no kitchen, Bar Josephine does offer pizza delivery to the bar and classic bar snacks like jerky and chippies. Since they are open seven days, it means this spot really can be your go-to any night of the week.
Where: 295 Barkly Street, Footscray VIC 3011
Heartbreaker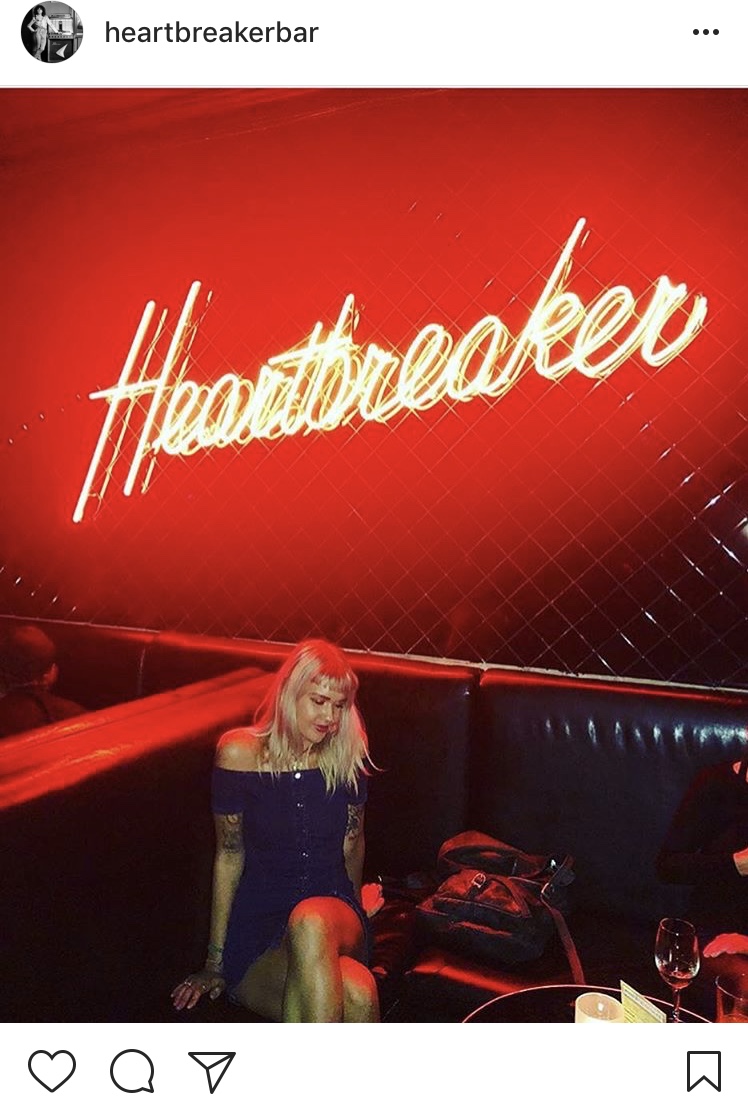 There's no dance floor at Heartbreaker. But on any given Saturday night, you can expect a few patrons to break out spontaneously, especially in the corner next to the cherry-red neon 'Heartbreaker' sign (ahem, us). If you arrive with enough friends to fill the section, it's the next best thing to your own VIP area. Take control of the jukebox nearby – loaded with close to 100 rock albums from 1968 to 1980 and the entire place may as well be yours. The rowdy vibe is the antithesis of The Everleigh, owner Michael Madrusan's first bar. Where that restrained, taxidermy-filled den is all about sophisticated cocktails served to your table, Heartbreaker is all about getting them over the bar quick smart. Refreshment options include local and American craft beers along with an enticing selection of whisky, mezcal and tequila – but the real standouts are their pre-batched bottled cocktails. Choose from a Negroni, a Martini, a Manhattan or an Old Fashioned. If you can't decide, take them all home with you – their 'Liquor to Go' bottle shop is open until 11pm. Not that you'll want to leave at such a civilised hour. Crafted with Melbourne's hospitality crowd in mind, this dimly lit, party-ready bar gets into full swing once everyone else knocks off work.
Where: 234a Russell Street, (Lonsdale Corner), Melbourne CBD, VIC Australia 3000
Let's book a trip now!