"Airplane travel is nature's way of making you look like your passport picture." — Al Gore
#1 Upgrade to Sleeping Class
Who: Everyone who anticipates a good sleep on their flight, but ends up watching sitcom reruns instead.
Where: On Kickstarter.
What: After countless hours of design and development, samples and prototypes, Hairy Turtle (that's the company, by the way) has perfected the FaceCradle Travel Pillow. The pillow has five comfort modes for different kinds of sleep; dozing, snoozing, table nap, deep sleep with your head down, and deep sleep with your head to the side. It's not the cutest look but really, does anyone look cute asleep in economy class? Come October the pillows will roll out  to backers so you might want to get on it ASAP if this sounds ideal for your travels.
#2 Team Great Britain Had a Big Problem…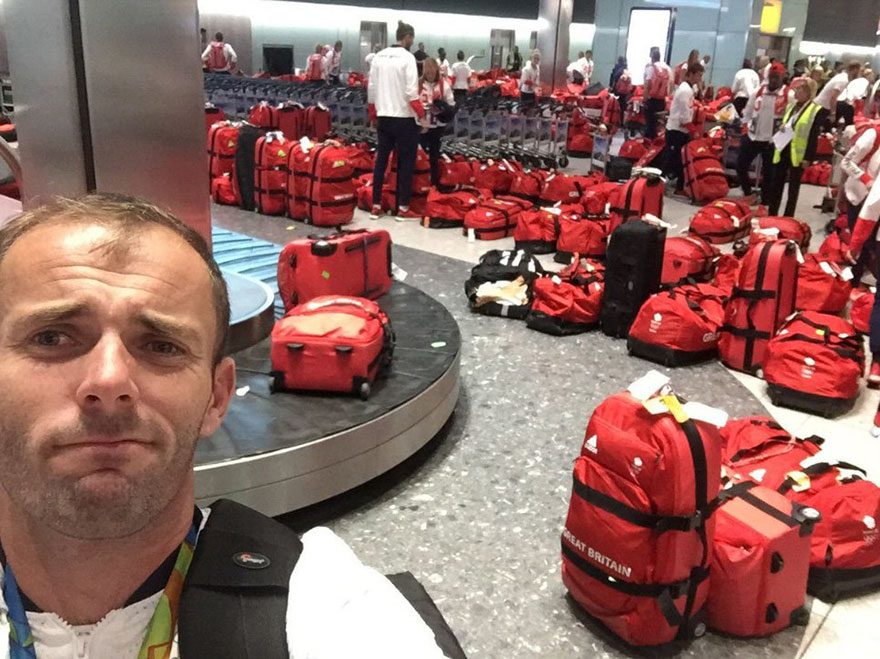 Who: The British Olympic team at Rio 2016.
Where: Baggage claim at Heathrow in London.
What: Whoops, looks like someone had a major oversight when designing this team's Olympic wear. Team GB touched down at 5am but it seems as though sorting out the luggage conundrum took them longer than an hour. It's bad enough being the traveller with ordinary black luggage, so can you imagine this happening after a long flight from Brazil back to the UK? But being true sports, the athletes instead laughed it off  because really, it is rather hilarious.
#3 French Towns Have Banned Burkinis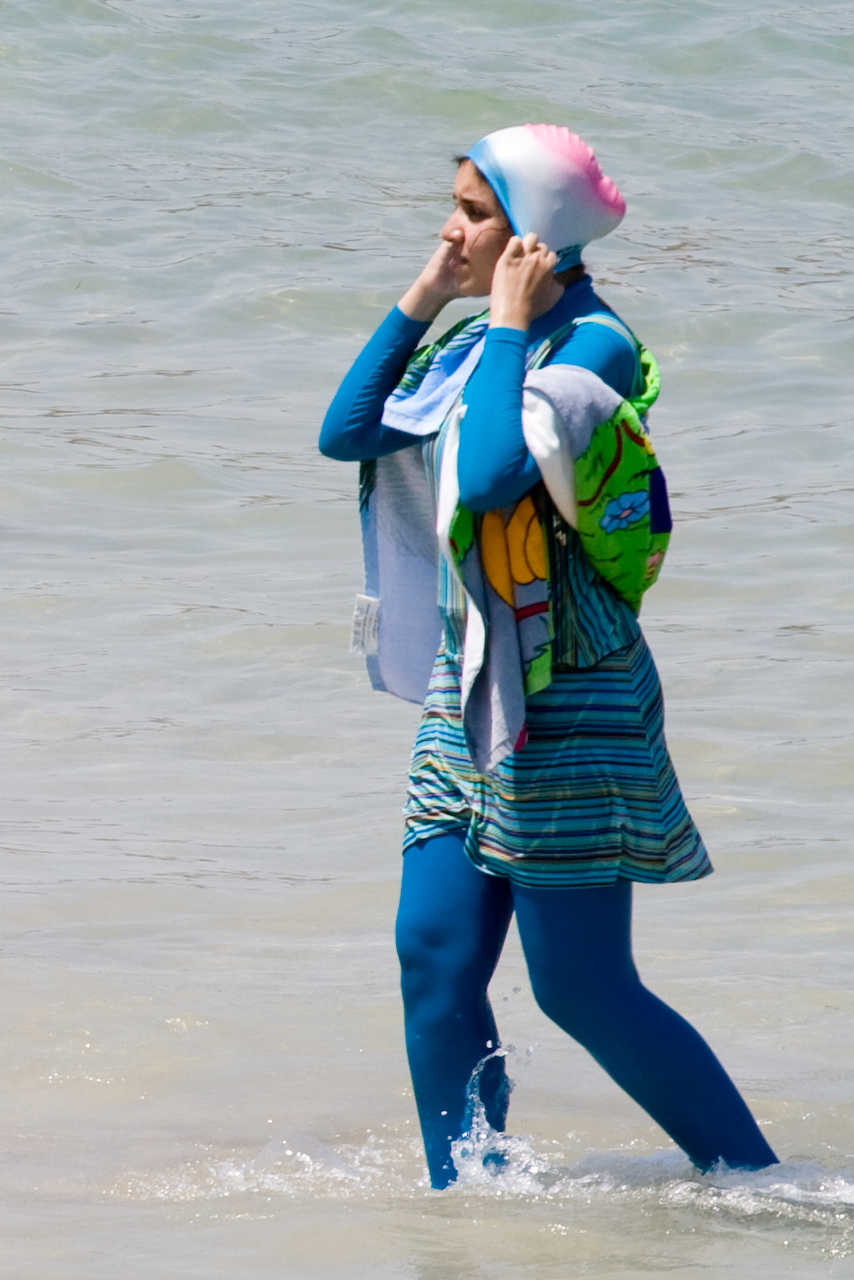 Who: Activists, Muslim-wear fashion designers, and celebrities including Sarah Silverman and Susan Sarandon who've spoken out against it.
Where: Nice Beach in France.
What: Armed police forced a 34-year old woman to remove part of the clothing covering her head and shoulders. The woman was dressed in a burkini; a blue tunic that some Islam women wear to the beach. Her daughter was also by her side when the incident occurred. Around 15 destinations in France have implemented a ban on burkinis, citing that the burkini indicated "Islamic extremism".
#4 A Hide-and-Seek World Championship!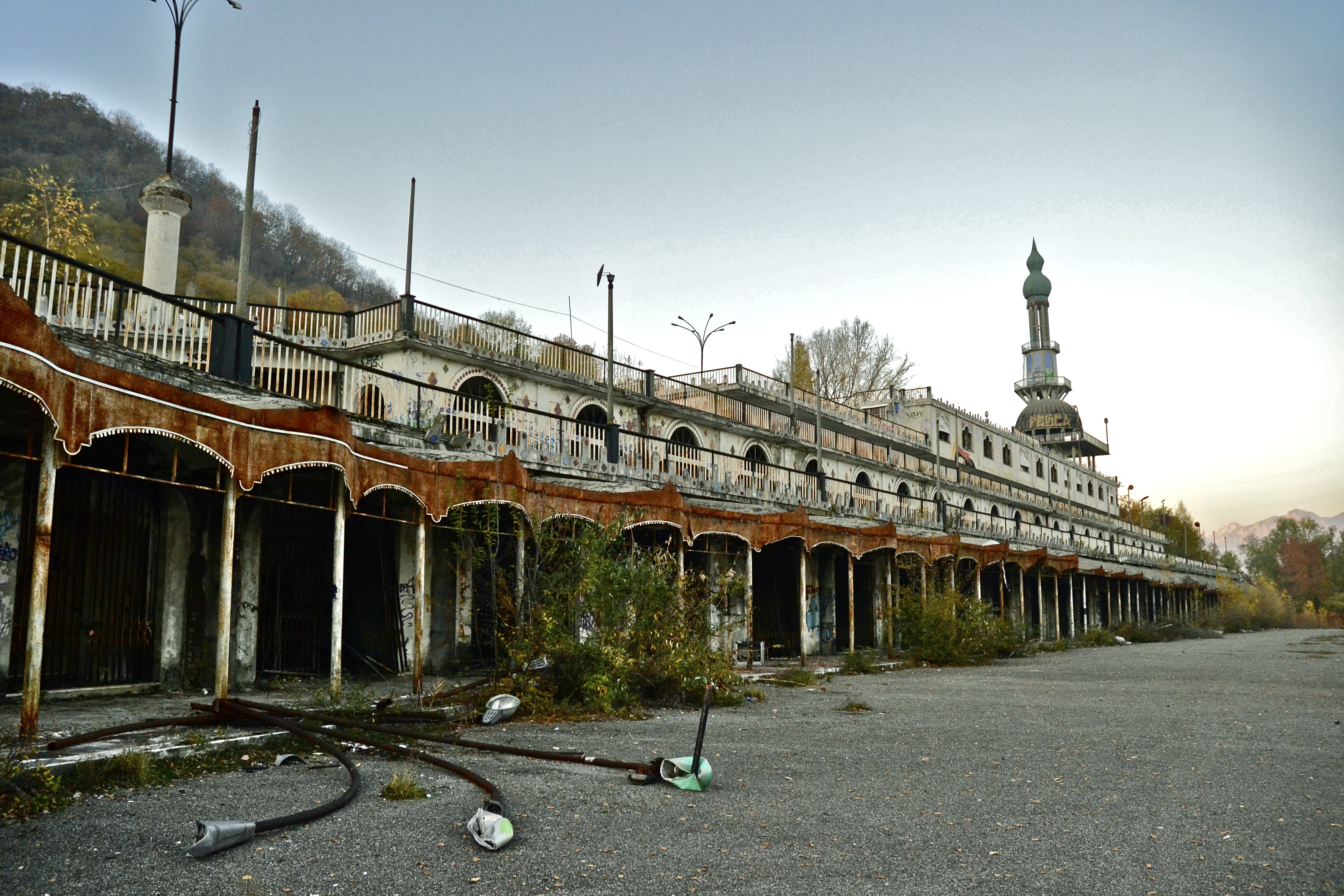 Who: Professional hide-and-seek players.
Where: An Italian ghost town called Consonno.
What: This September, a sporting event of epic proportions will be held in  Northern Italy. Once a major attraction for Milan's elite, a landslide in 1976 took out the only road leading into it. In its remains is a hauntingly beautiful and idle location fitted with the perfect places to hide out. Hundreds of hopefuls in the Nascondino World Championship will fight it out to be the world's best amidst deserted landmarks like ballrooms and a grand plaza. Unfortunately, it's too late to sign up — but there's always next year.
#5 Brand Spanking New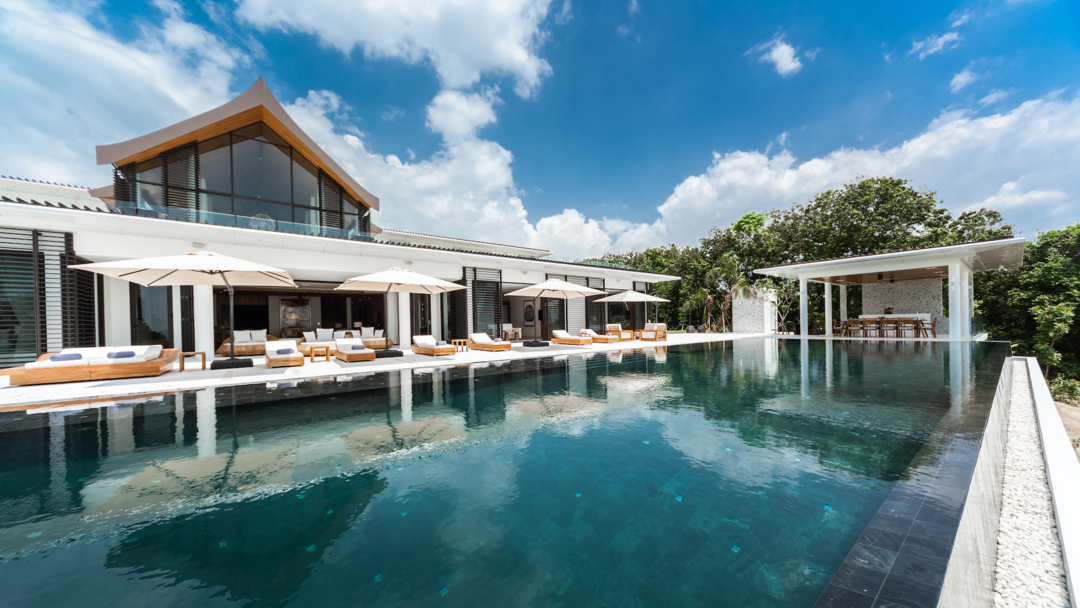 Who: Adventurous groups of friends or large families seeking a luxurious retreat.
Where: Villa Amarapura in Phuket, Thailand.
What: Situated in the luxurious vacation haven of Cape Yamu on Phuket's serene eastern coastline, overlooking the Andaman Sea, Villa Amarapura is a 7-bed contemporary villa vision. Built in 2016, Villa Amarapura combines the must-have elements of luxury holiday villa rentals, including five staff, and adds stunning features and upscale qualities. The result is chic, glamorous, and comfortable retreat relaxation in superior style.