"There's only one rule here: be lazy"
We like to think of villas as destinations onto themselves on our bucket list. You visit once, check it off, and move on to the next. But there's one place we recently stayed at and were surprised to find that most guests have been returning for years.
Except perhaps Kanye West, who once stayed for a performance at a very grand Indian wedding.
It's the service that keeps guests coming back from more. Nikki Tip, the Director of Marketing and Communications at Banyan Tree Phuket, recalled a member of staff who came back after retirement simply because she loved her job. The Banyan Tree team is more like a family, and travellers are their guests. By our second day, they seemed to know us, where our villas were, and even where we were!
"There's only one rule here," Nikki told us as we enjoyed a high-tea after a short flight to Phuket. "Be lazy."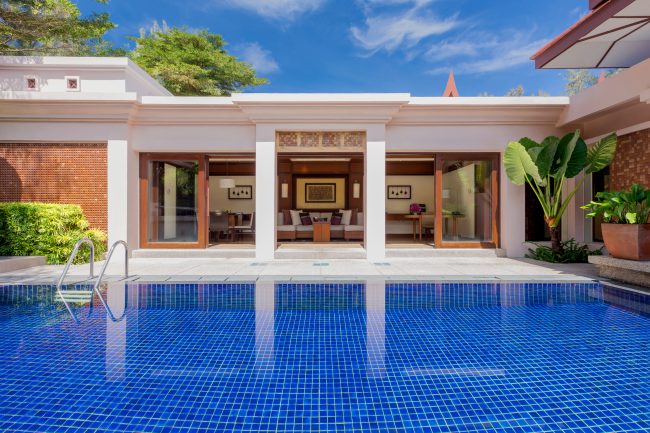 But first, an intro
Banyan Tree Phuket has been a household name practically from its birth in 1994. Nestled in the west coast of Thailand, it's quintessentially Phuket.
This story begins 30 years ago when the founders purchased a large piece of coastal land, a strange move given the polluted waters caused by tin mining on the very same land. Instead of calling it quits, they dedicated themselves to cleansing the acid-laden soul and planting more than 7,000 trees to breathe life into the land. Hence, the Banyan Tree was born (or planted) and incredibly, the original tree still stands today.
Spending a weekend at the resort was an experience we'll never forget, but luckily for us, all resorts have pen and paper!
1. Woke up to this view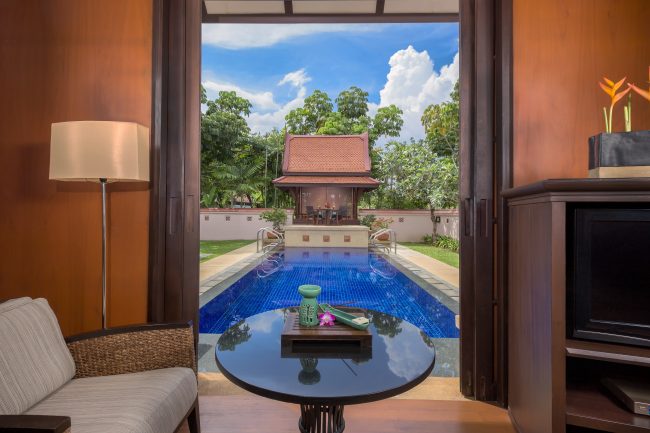 We checked into the Banyan Pool Villa for a splendid three days and two nights. This particular villa sleeps two very comfortably on a king bed, with the most spacious bathroom and sinks for two (one for brushing our teeth, the other for makeup!). The outdoor pool had absolute privacy, so we turned the music up and enjoyed lots of mini-laps before breakfast and late at night.
2. Took the most relaxing baths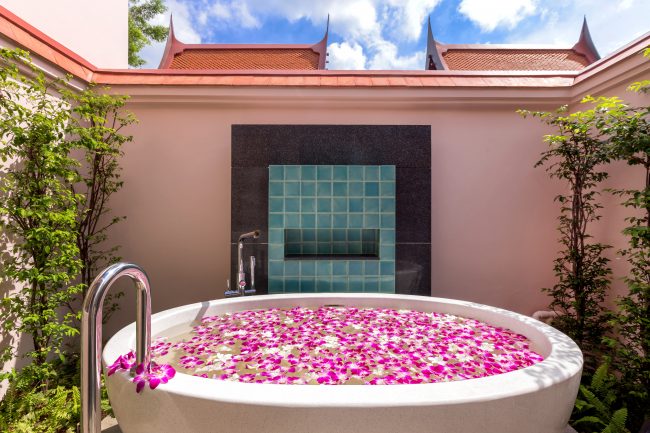 A theme of the trip was baths, something we didn't expect! Nikki also shared with us pictures from Banyan Tree Phuket's Instagram account, which showed tags of other guests and their creative bathtub shots. Can you blame anyone? The outdoor stone tub was so inviting, we couldn't resist sneaking in a bath in between activities, and plenty of good Instagram shots!
3. Ate the fluffiest omelette at breakfast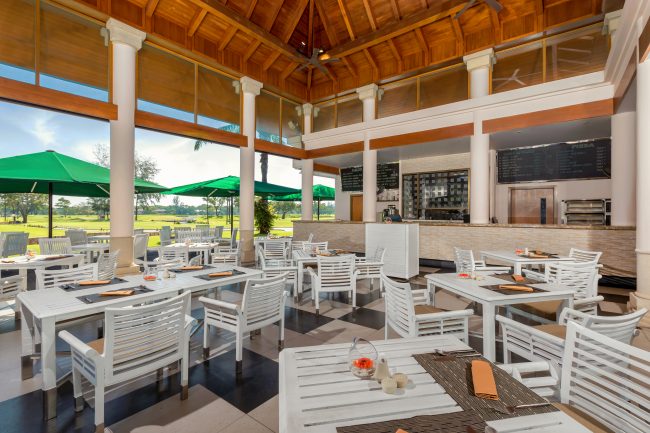 You can (and should) always judge a breakfast buffet spread by its egg station. It's taking everything in us not to drop an egg-cellent pun, so let's just say the Banyan Cafe served us the fluffiest, biggest omelettes we've ever enjoyed, over steaming hot cups of mocha and seconds of granola.
4. Had a world-class Thai massage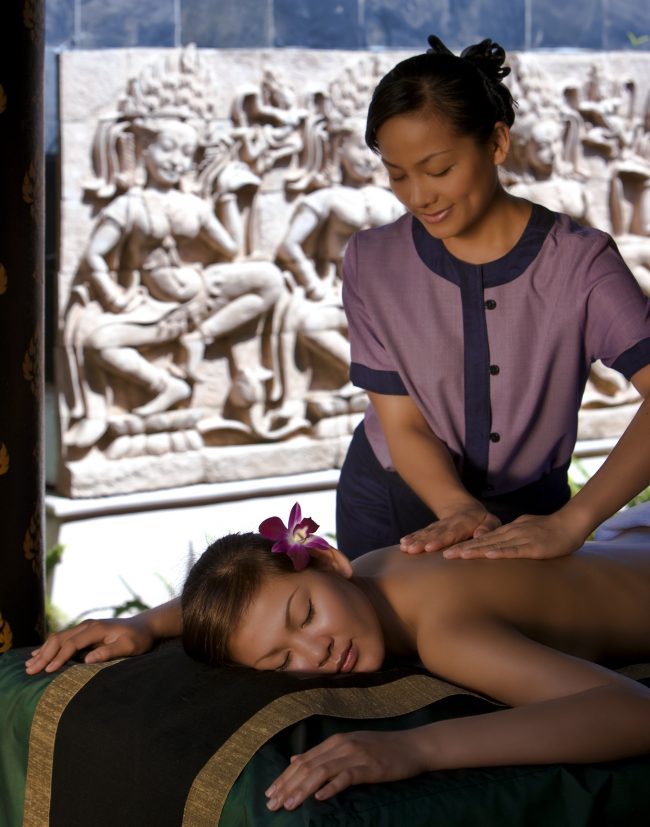 What's a stay at a Banyan Tree resort without visiting their famous spa? Therapists at this award-winning spa go through 350 hours of training at their in-house academy, resulting in treatments that make you feel like royalty.
5.  Had a BBQ dinner at a Banyan Tree Double Pool Villa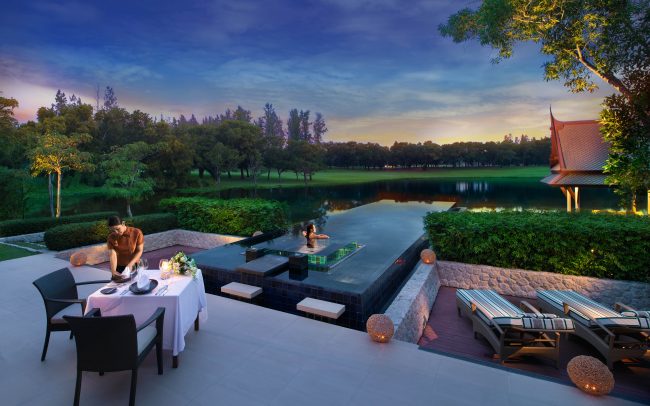 Our last night was extremely special as we got to enjoy a very fancy barbecue dinner at one of the Double Pool Villas, residences where people actually do live in! It's the dream life living in a resort, and we got to experience courses of fresh seafood, wine, and ambient music with incredible pool views.
Book your stay at Banyan Tree Phuket from USD336++ a night