Because animals are the best kind of travel buddies, right? You'll likely find a pet cafe anywhere in Asia but the trend first began in Tokyo. Because the city is so densely populated, locals just don't have the space to keep domestic pets. Hence, the surge of pioneering feline cafes, where customers can sip on coffee whilst hanging out with the coolest cats in town. The cafes that make our list care carefully selected based on ethics and support for rehabilitating strays for adoption.
Cafes that didn't make the list: The first, bunny cafes — rabbits are fragile animals that can suffer severe physiological reactions to stress, which occurs easily when manhandled throughout the day from stranger to stranger. Then there are owl cafes. Seeing as how owls are nocturnal creatures that are meant to fly, keeping them indoors for excited crowds during the day really doesn't seem right. There are a few snake cafes around, but visiting one seems more like a dare and we don't like the idea of treating snakes like entertainment — do you agree?
Read also: Dog-friendly Travel Ideas For Your Next Vacation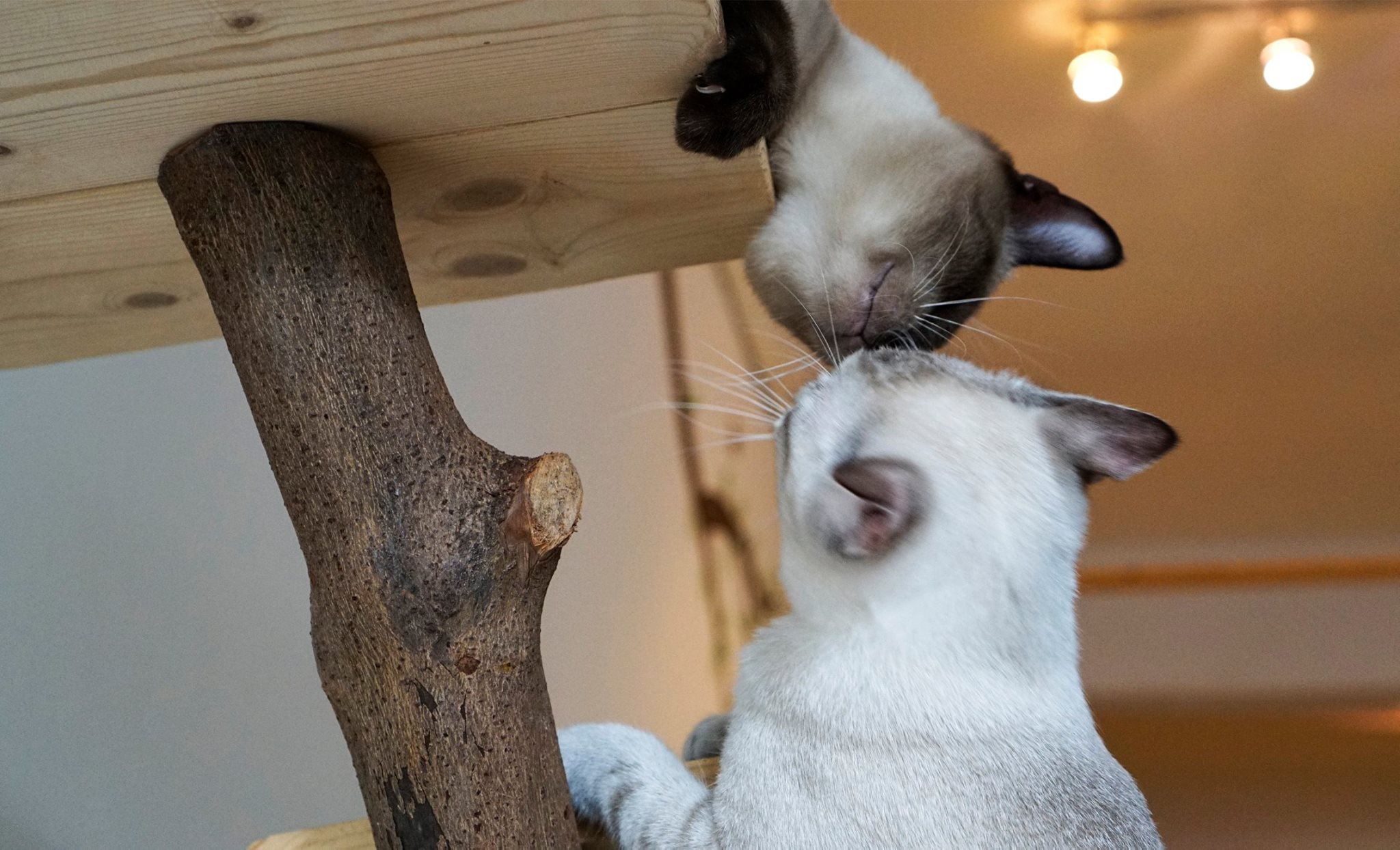 Destination: Kuala Lumpur, Malaysia
Having visited this one ourselves, we can vouch for how loved and  free-willed the cats are. All of them are rescues from shelters or just around the area. The cat are fed only home-cooked food which the caretaker credits to their soft fur. Customers aren't allowed to feed the cats food from the menu, which consists and sandwiches and juice, despite the cats rubbing against your feet and looking up at you with their big eyes. Must. Resist.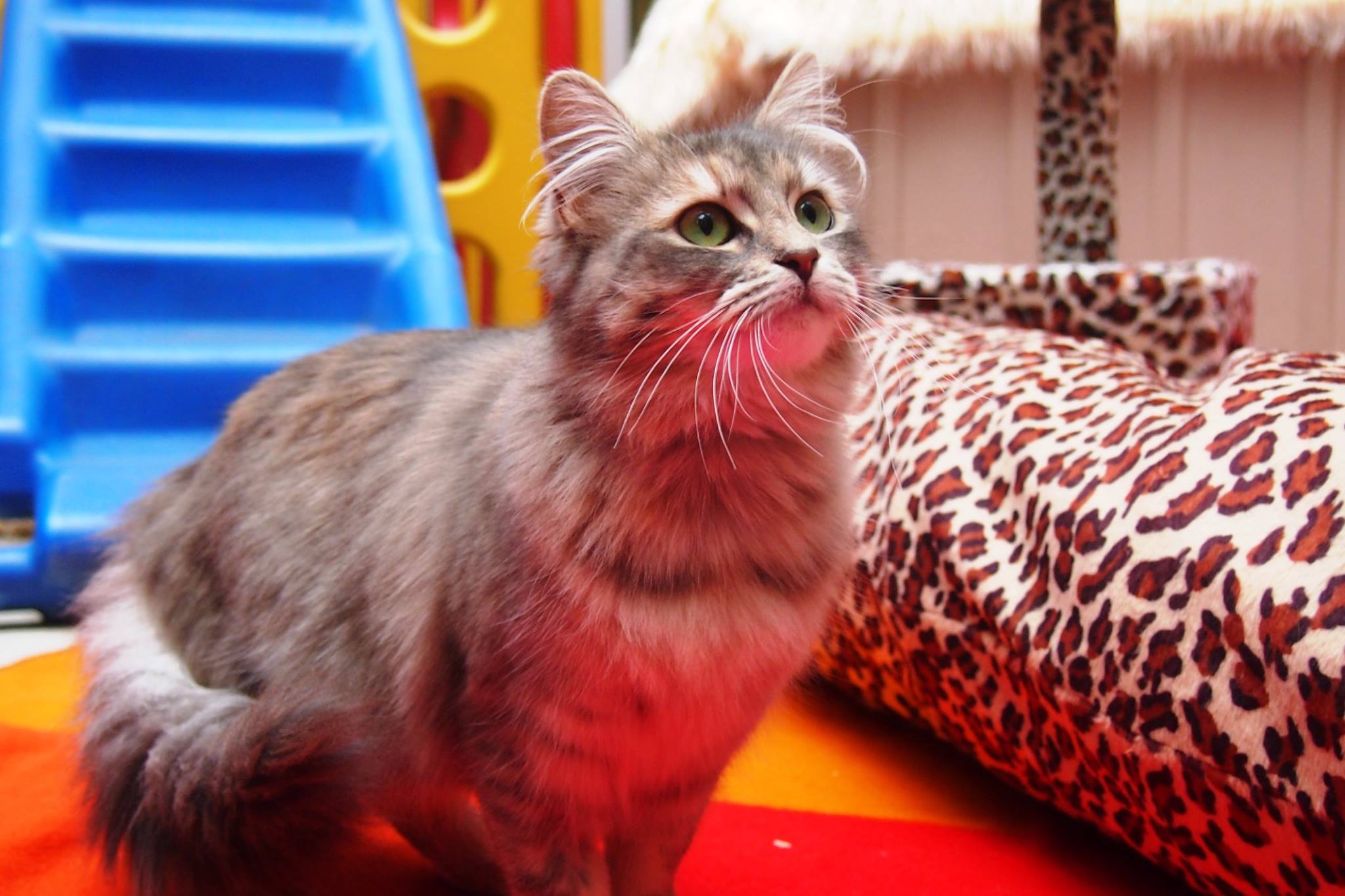 Destination: Sydney, Australia
Proudly marketing themselves as an ethical cat cafe, Purrfection was founded by Feline Veterinarian and Cat Behaviourist Dr. Kim Kendall. All cats are rescues and what's important to highlight is that all cats have cat homes inside the cafe. As introverted animals, cats often crave solitude, something we all know too well already. It's all about providing a calm, comfortable environment for the cats and customers alike at this cafe.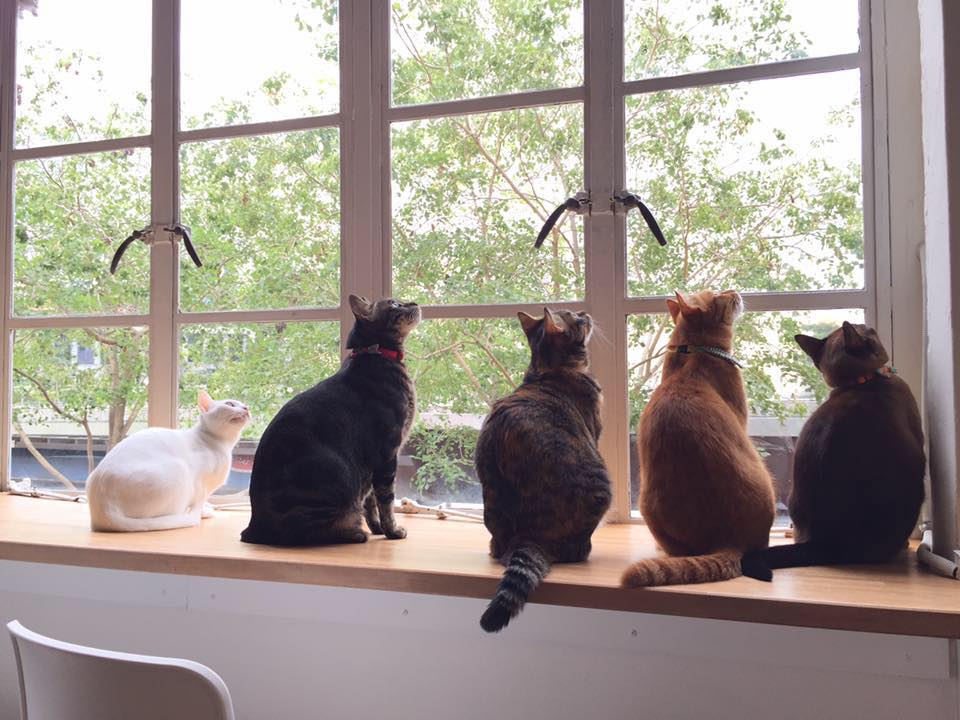 Destination: Singapore
More strays and rescues — the way all cat cafes should operate — with a little something extra; care seminars for being responsible pet owners. There are 13 felines in total, who get to enjoy the view of the Singapore River as they chomp on . Handbooks are given to all customers after they've gotten their hands washed (very important before entering), which briefly touches on guidelines like how not to approach a cat (grabbing its tail). You will, however, need to make a reservation because the cafe owners don't want too many excited cat lovers all in one room at the same time.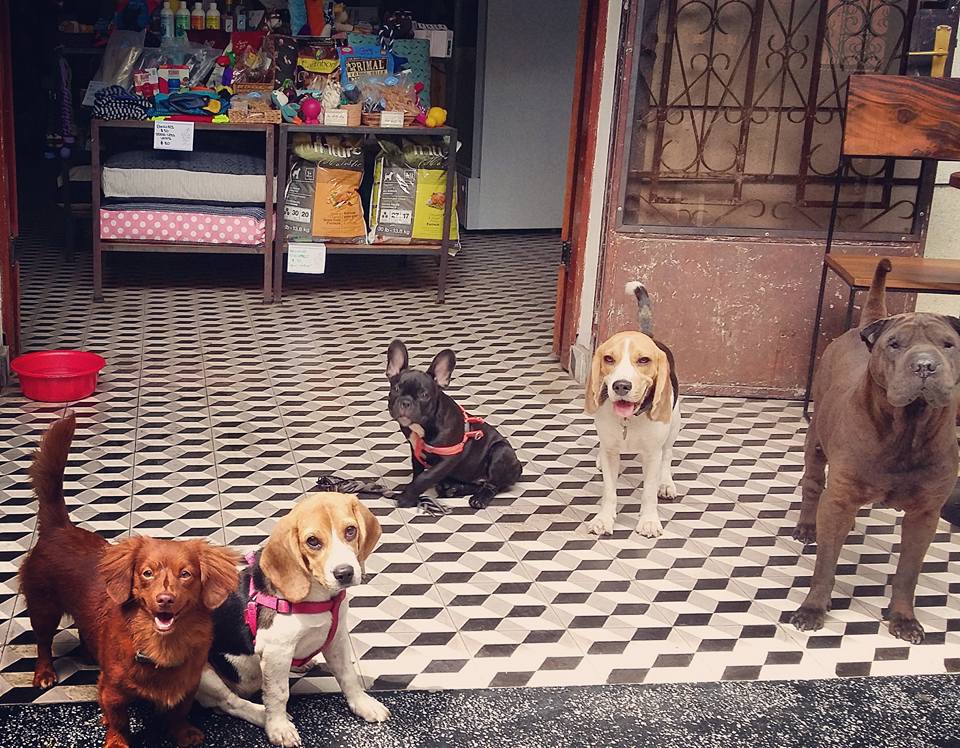 Destination: Phnom Penh, Cambodia
With its winning name, we make our way to the first dog cafe on the list. At Edgar Allan Paw, feel free to bring your own pooch where they're all free to roam without a leash on. There's a beautiful outdoor area for pet owners to hang about and order from the 'hipster diner' menu, with chef recommendations including grilled cheese and baked bacon, tomato, and egg cups. EA Paw was started by a digital nomad from Canada named Shelley, who initially opened the place as a pet store for proper dog food in Cambodia, a seemingly common woe among dog owners in Cambodia.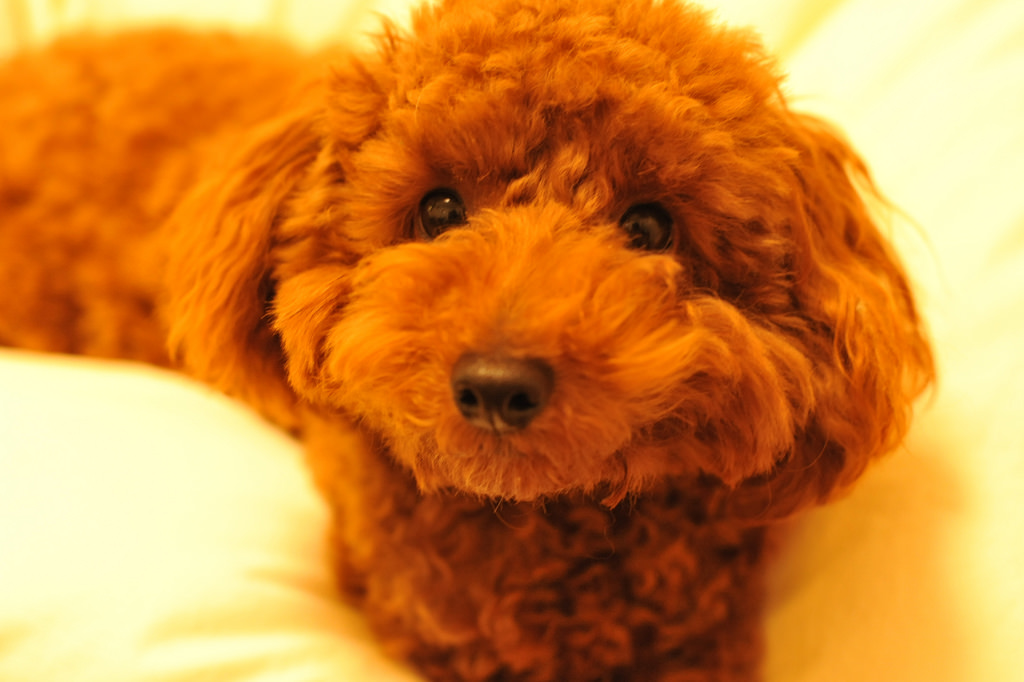 Fancy getting some fresh air with man's best friend? At this pet supply store, groomer and pooch playroom, customers can take the dogs for walks at the nearby Yoyogi Park. Each dog is only allowed to be taken out twice a day for walks so don't worry about exploiting or tiring out the animals for fast cash. The cafe section of Dog Heart is very understated, you'll only see a few small tables and chairs at the back.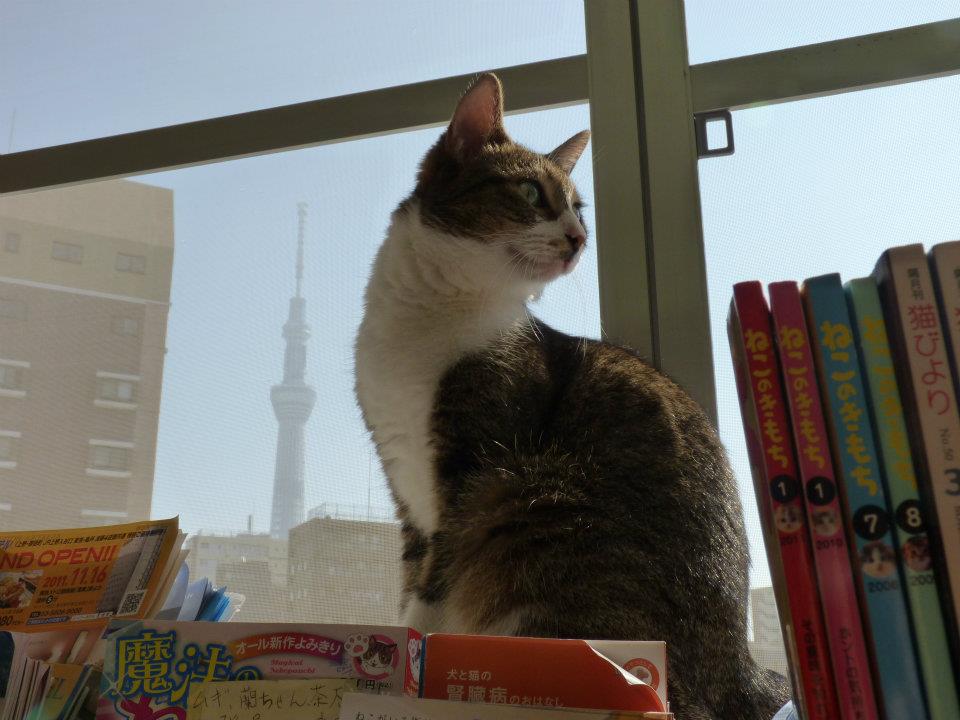 While Tokyo has no shortage of cat cafes, many are seemingly trendy establishments with pedigree cats, latte art, and bloggers. Asakusa wants none of that. Their feline inhabitants have previously been abandoned by their owners and are now up for adoption. The cafe has a no-frills approach in advocating cat-care, it's definitely not as stylish as many other cat cafes in Tokyo, but that's what we love about it.
So much yes.