You know the drill, you only have a long weekend in said destination, yet you want to squeeze all the sights you possibly can into those 3 or 4 days. Yep, NOT a good idea. If you're heading to Siem Reap in Cambodia, you might want to take it easy and not visit ALL the temples within the Angkor Archeological Park, which does stretch over some 400 square km, including forested areas. Of course, you'll still want to be able to take those important photos, selfies and Instagrams to prove that you actually are a culture-loving traveller (and not merely a tourist). Here's our cheat sheet on how to avoid the busy temples, throngs of tourists and still get in your dose of temples.
#1 Get your pass ASAP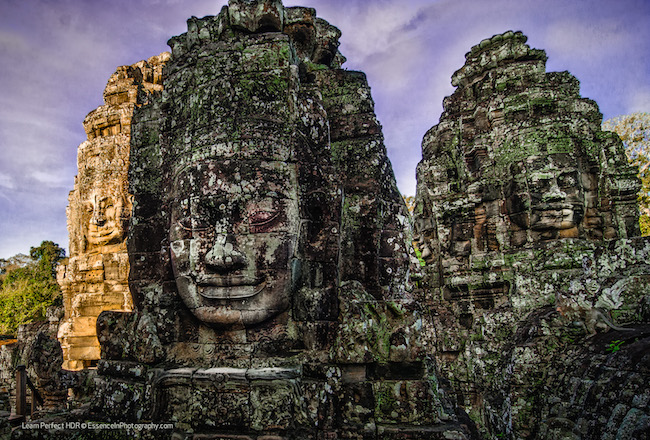 If you're anything like an Asian traveler, you're going to want to get your Angkor Archeological Park pass early. You can't buy them online, but visiting hours begin at 5am and closes at 6pm though some temples close early like Banteay Srey and Kbal Spean. Passes are sold in one-day ($20), three-day ($40) and seven-day ($60) blocks that must be used on consecutive days. Photo taken on the spot is free of charge and required at the time of purchase.
#2 Timing is everything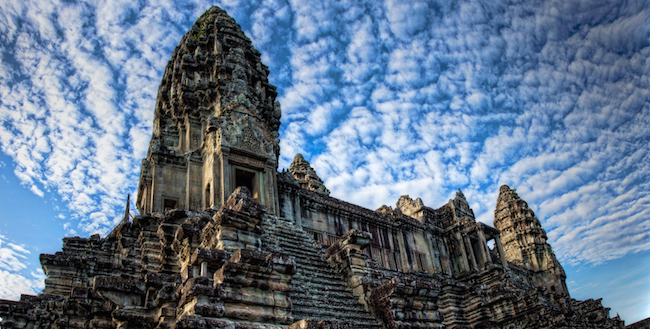 If you're planning to watch the sunrise over Angkor Wat, we recommend buying your pass the day before or you'll be queuing for your pass with a whole bunch of others and miss dawn. It's nice and cool in the mornings, and as you approach the mighty temple, it feels like you're tumbling backwards into time. Sunset is also a popular time for crowds, so give it a miss and opt for a cool sundowner at your hotel instead.
Tip: Sunrise is a great time for stunning colours, but if you want to study the bas-relief carvings at Angkor Wat, come back in the late afternoon as it faces west, and when the light is much stronger.
#3 Head to further & smaller temples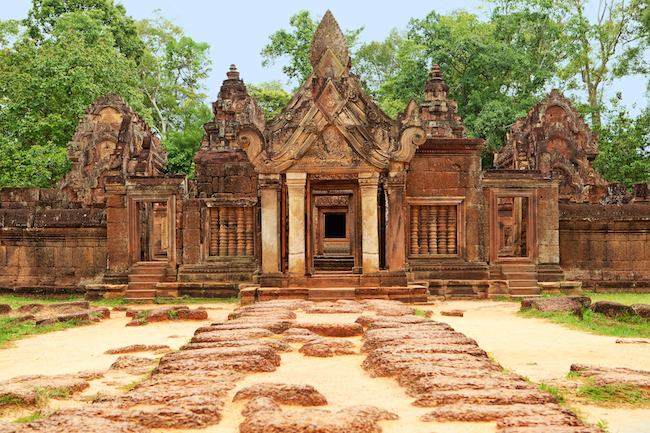 We love Banteay Srey – The Citadel of Women, named so because of its delicate size and intricate carvings. A graceful pink sandstone temple about 12 km from the river, it has beautiful apsara (celestial dancers) carvings and is one of Siem Reap's better preserved temples. Another favourite is Banteay Samre – one of the most complete complexes in the park, which boasts a unique moat feature. It is a little off the usual tourist path, but that means you can explore it all to yourself!
#4 Mix it up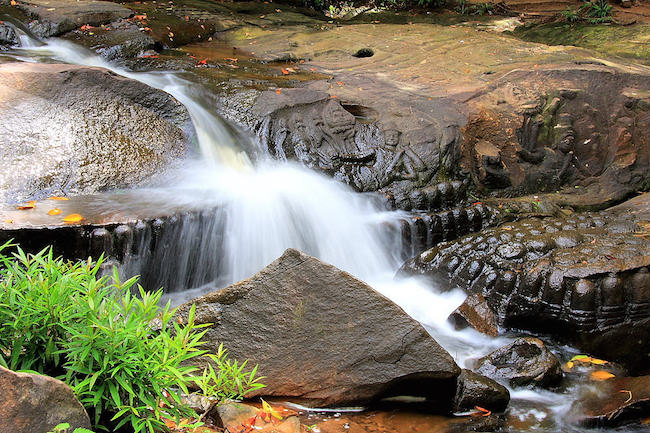 Most people hop from one temple complex to another (and there's nothing wrong with that, but you will find yourself templed out after a while). If you have the time and would like to keep things interesting, choose the easy 45-minute hike to Kbal Spean (the River of a Thousand Lingas). For those who don't know, lingas are representation of male genitalia – a very powerful symbol in Hindu culture. Apparently, Khmer sculptors carved thousands of lingas in the rocks way back when so that the river water would fertilize the crops.
Tip: Make sure you don't go in dry season, as the river and waterfall will be dried up and the effect of the carvings in rocks of the riverbed will be less potent.
#5 Wait for the rain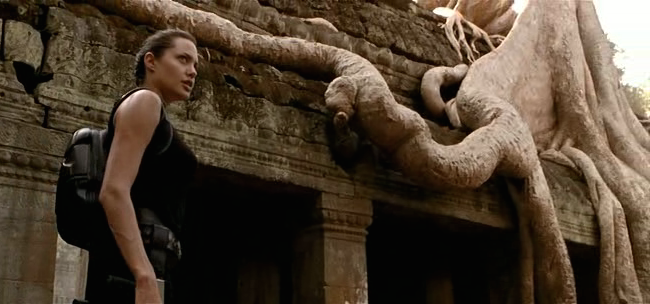 Want to make tons of tourists disappear? Do a rain dance! But seriously, some of the temples look their best just after a tropical downpour. It's actually the best condition to take photos, as the trees look fresher and the stones are cleaned of the perpetual layer of red dust that clings to everything during dry season. Ta Phrom (better known as the Jungle Temple, or the one they shot 'Tomb Raider' at) is particularly stunning after the rain.
*BONUS*
Here are some phrases we've learnt to entertain the locals!
Hello

: Soos'dai

Can I have the bill?

: Som kit loy?

How much is this?

: Thlay pon-man?

Expensive

: Thlay na

One more

: Moi tiet

Thank you

: Oarkun

Thank you very much

: Oarkun Djeraan

How are you?

: Sock-sa'bai?

Happy

: Sa'bai

Good

: L'or

Very Good

: L'or na

Yes

: Baht (when said by males) or Djaa (when said by females)

No

: A'tay

No Problem

: At-banya-ha-tay
Now that you're all set, book here for a luxe stay in Siem Reap!
Photo credits: Main, 1, 2, 3, 4, and 5.