Uncover the secret gems hidden within the nooks and crannies of this planet we call earth. Below is a list of blissfully-tranquil gardens around the world.
"If you look the right way, you can see that the whole world is a garden."
– Frances Hodgson Burnett, The Secret Garden
#1 Lost Gardens Of Heligan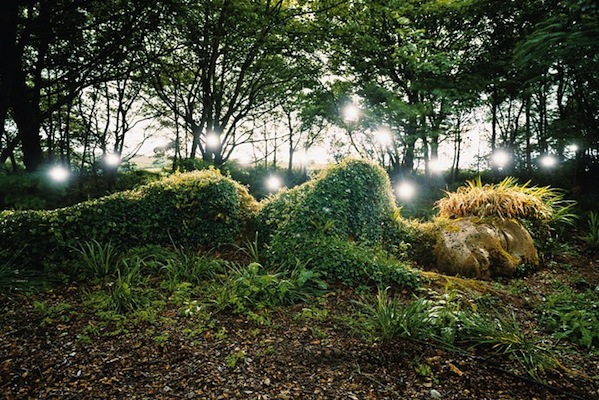 Location: Cornwall, United Kingdom
Walking through the Lost Gardens of Heligan is akin to entering a fairytale, whereby giants and mythical creatures come to live. The experience brings the inner child out of you, as you bask in the beauty of botanicals carefully trimmed and shaped to look like the giant's head or the sleeping mud maid from that storybook you once loved.
Thanks to the troupe of nature's soldiers who devote their time to restoring the garden, we can now frolic through this enchanting estate in wonderment.
#2 Francisco Alvarado Park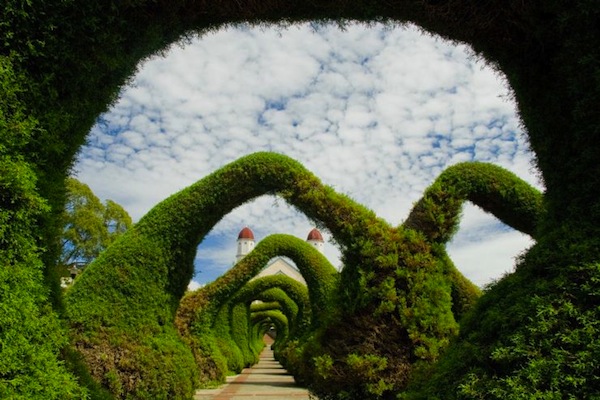 Location: Zarcero, Costa Rica
Evangelisto Blanco has dedicated every single day of his life since the year 1960, to make alive a surreal world of eerie and mysterious archways with just conifer cypress trees.
The Francisco Alvarado Park is filled with fascinating sculptures of waltzing elephants, a crowded bullfight ring and a monkey on a motorcycle – this garden creates intrigue and beckons the young at heart.
#3 Kawachi Fuji Garden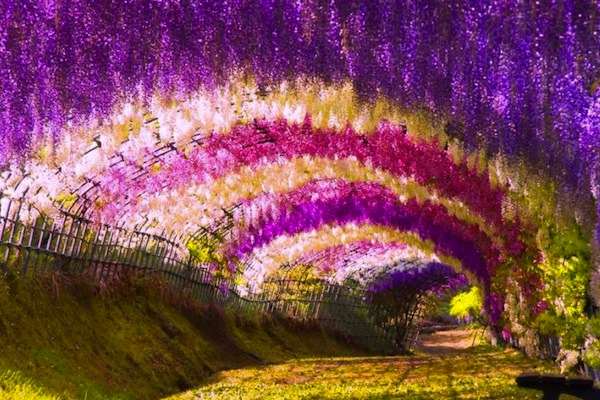 Location: Kitakyushu, Japan
Colour your life a little by taking a romantic stroll through the captivating wisteria tunnel at the Kawachi Fuji Gardens. The breathtaking view of an ocean of flowers in white, blue, purple, violet-blue and pink hues will definitely sweep you off your feet, and very possibly send you to whimsical fairyland.
#4 Villa Lante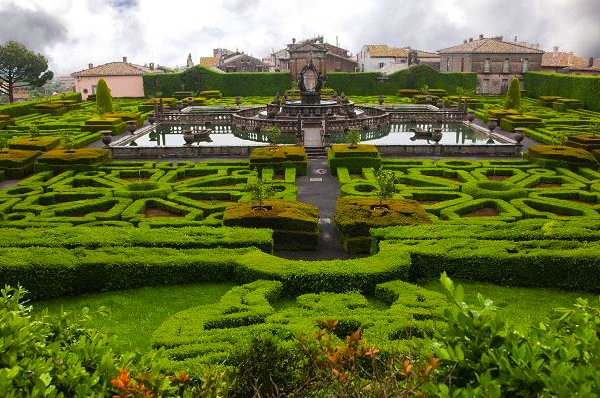 Location: Bagnaia, Italy
Famously known as the finest Renaissance garden in Italy, Villa Lante is all about order and proportion. It has a complex hydraulics system in built within the entire vicinity, which runs the magnificent cascades and water parterres. As you stroll through the beauty of the green geometrical patterns and symmetrical arrangements, a certain kind of peace and serenity unfolds.
#5 Garden of Cosmic Speculation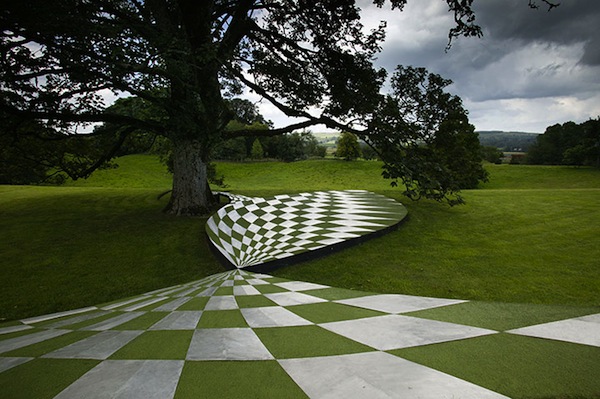 Location: Portrack House, Scotland
The bizarre Garden of Cosmic Speculation is built based on science and intricate math calculations and principles of modern physics. Inspired by concepts of string theories, black holes and the big-bang, Charles Jencks and his late wife Maggie Keswick designed a landscape that would bridge the world of art, science and nature.
A 30-acre garden of twisting DNA helix sculptures, waves of rhododendrons and snail-shaped grass mounds, this is your alternative to a Science Centre.
#6 Saihoji Garden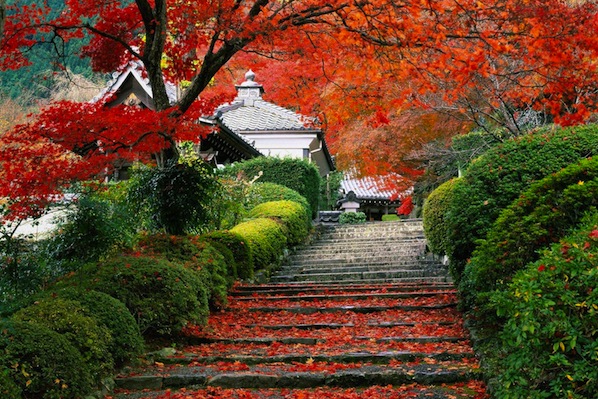 Location: Kyoto, Japan
Nestled in the heart of Kyoto lies a wooden temple garden surrounded by delicate morass and knotted shrubs resembling a beautiful green carpet. The irony is, the Saihoji stands out because of its 120 and more unusual species of bryophyta that have appeared over the many years of neglect. Who would have thought moss would garner so much attention?
Main photo credit: 1.