Besides it being right smack in the middle of Seminyak, Bali's busiest and most happening central, One Eleven Villa Bali  has one of the most spectacular design aesthetics we've seen (and we've seen many). Being the biggest 1-bedroom villa in Seminyak, the villas give you maximum privacy, while allowing you boundless freedom within the grounds.
Perfect for the honeymooning lovebirds, it's super romantic especially at night, where gauzy drapes flutter by the poolside gazebo. Right in front of the sitting room, you'll have a full view of the moonlit pool, gently rippling in the wind.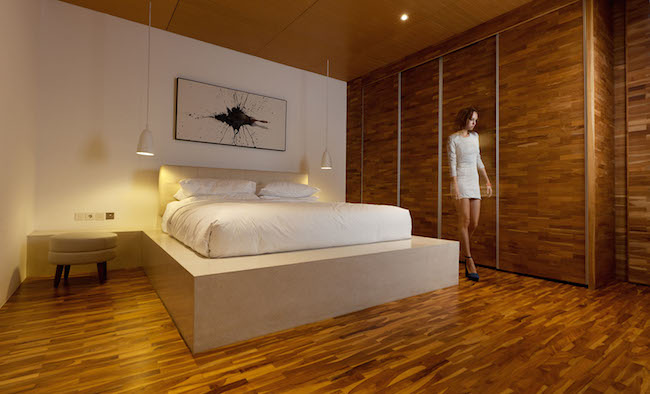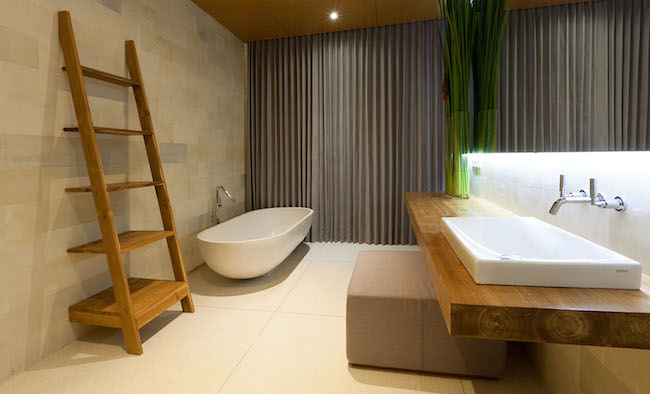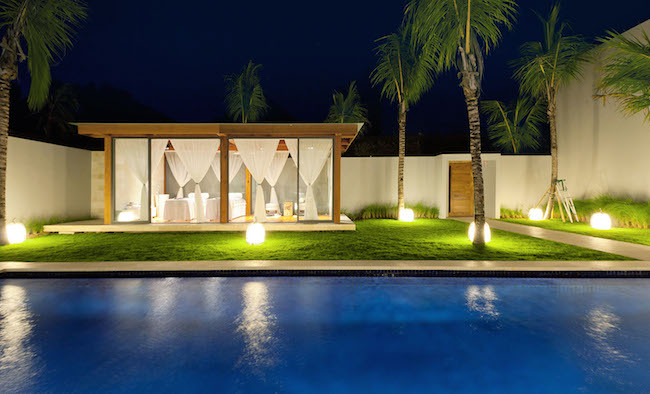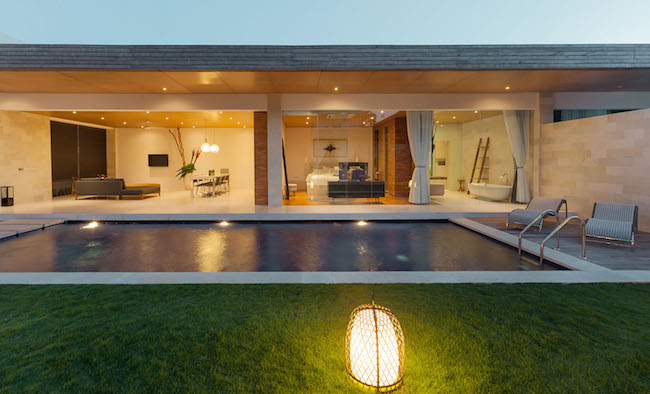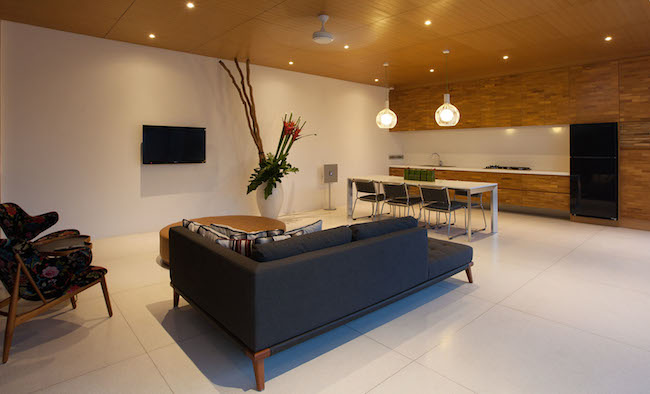 What: This is one for the minimalists. Sleek, modern and eloquently designed, the One Eleven Villa Bali is the biggest 1-bedroom villa in Seminyak, with a 14m pool out front. A pool gazebo at front complements the swaying trees and sits in front of the glittering pool.
The largely proportioned bedroom is attached to the fully glass-panelled bathroom with a massive bathtub and a delightful selection of handmade toiletries. Drapes are of course, included to block off the bathroom, unless you prefer not to. For eats, One Eleven guests have priority to sample the villa's restaurant, Shiro, an eatery so exclusive they only admit in 20 people a day.
Why: The very design aesthetic of the place will draw anyone in, and the all-round butler service and attention to detail makes this villa stand out. That, and it also being the largest 1-bedroomer around.
Extra stuff:
– They make their own shampoo and conditioner!
– 24 Hr Butler service and 24 Hr Culinary team also makes it possible for that 3am snack.
– 500m from the Seminyak shops makes for a great location.
– Spa services are unparalleled and you can take it wherever you want.
– The Shiro bar is a definite must-try and it's ultra exclusive, admitting only 20 guests per day.
– This is a no-children villa, so expect utmost tranquility.
Want to frolic in your birthday suit at One Eleven Villa Bali? Click here to book!
All pictures credit to One Eleven Villa Bali.