It's only natural to follow in your father's footsteps if you're the son of a world renowned race car driver, James Hunt (most recently portrayed by Chris Hemsworth in the movie 'Rush'). If you had a father that cool, wouldn't you? But Freddie Hunt shows us he's his own man (he's aiming for the 24 Hours of Le Mans Race, not F1), as well as a man's man (he loves trekking! surfing! cooking!), as we find out thanks to his gig guest hosting this year's Podium Lounge at the Singapore Grand Prix 2014.
As a race car driver, you've travelled quite a bit. Where's the most memorable destination you've been to?
I'm afraid the most memorable place has not been a race-track. It would be either the jungles of Nepal, the Patagonian wilderness or trekking alone across the Andes.
Sounds almost as exciting as being behind the wheel (especially in South East Asia). But if you weren't a race car driver, what would you do?
Wildlife conservation, for sure. I love wild animals.
Where is your next holiday destination? What are you looking forward to doing there?
Hopefully Australia. I plan to do some races there this coming winter so I'm hoping to do a bit of travelling around in between races. What am I most looking forward to? Seeing the countryside, going surfing, fishing, checking out chicks on the beach, normal holiday stuff really 🙂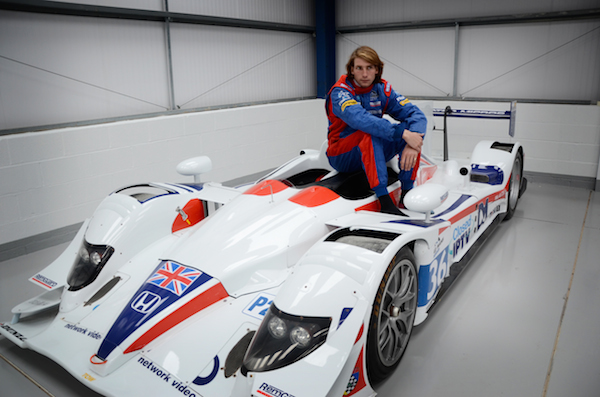 You've probably seen your fair share of hotel rooms. What are three things a hotel room should absolutely have?
Free internet, a decent shower, the right temperature (AC or heating).
Favourite hotel in the world? Why?
My fondest memory of a hotel would be the hotel we used to stay in with my father in Portugal on holiday. It had an aviary with golden pheasants amongst other beautiful birds and the food was fantastic. It had a high diving board where I executed my first ever belly flop – great memories! Ha ha!
What's your travel ritual when returning home?
If I've been away for a while I'll go straight home to my mother and brothers first and then on to my best friend's house. They are two twins, one with a new wife; the four of us grew up together and I consider them as brothers. Then in the morning, I'll probably cook a monster fry-up for us all!
Check in or carry on?
Carry on if I can but that's not usually possible.
Three things you always pack?
Depends where I'm going but I will ALWAYS carry these things: Pocket knife, compass, string. You never know when you might need it. I've been stranded in the middle of nowhere with no money before and with these three items there are not many environments where I would struggle to survive. They are so small, light and easy to carry. Its a no-brainer not to!
Go to travel dress code?
Whatever's comfortable.
Will you be attending the Podium Lounge afterparty, nomads? 
All photos credit to The Podium Lounge.