It isn't often that we find a villa with such a striking emphasis on natural elements: stone, wood and water blending together to create space. Built from teak, iron, marble, stone, leather and steel imported from all over the world, Villa Conti commands the space in and around itself, poised and dignified.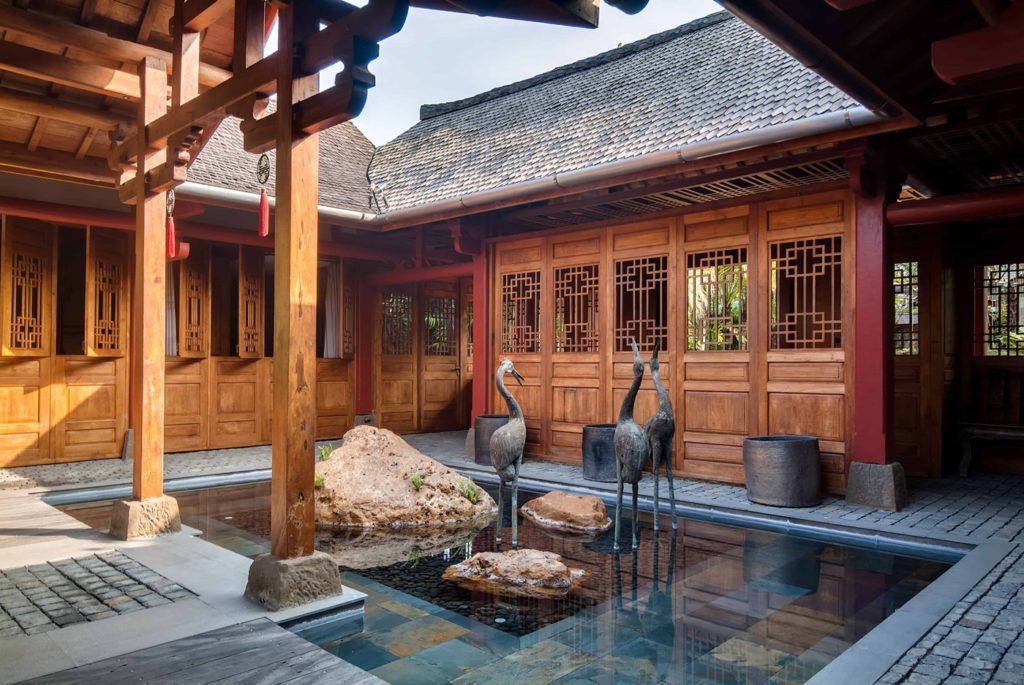 The basics
Villa Conti is large. With not one but three separate pools, countless lounge areas, a spa room and even a wine cellar, this villa is a 35 acre oasis in the heart of Pererenan, Canggu. Combining the best of traditional Chinese, Javanese and Western architecture, Villa Conti transports you to an ancient palace whilst maintaining the highest living standards of the modern world. This exquisitely designed and decorated villa was built with luxury, peace and serenity in mind.
The estate, with its four guest buildings and five ensuite bedrooms will leave you awestruck, Ponds, covered pathways, and the wide collection of Antiques and Tribal Art enhance a feeling of reverence. A crowning glory of the villas grounds are the exquisite gardens, which are planted with a variety of rare species and specially designed to enhance a tremendous feeling of seclusion as a modern day Eden.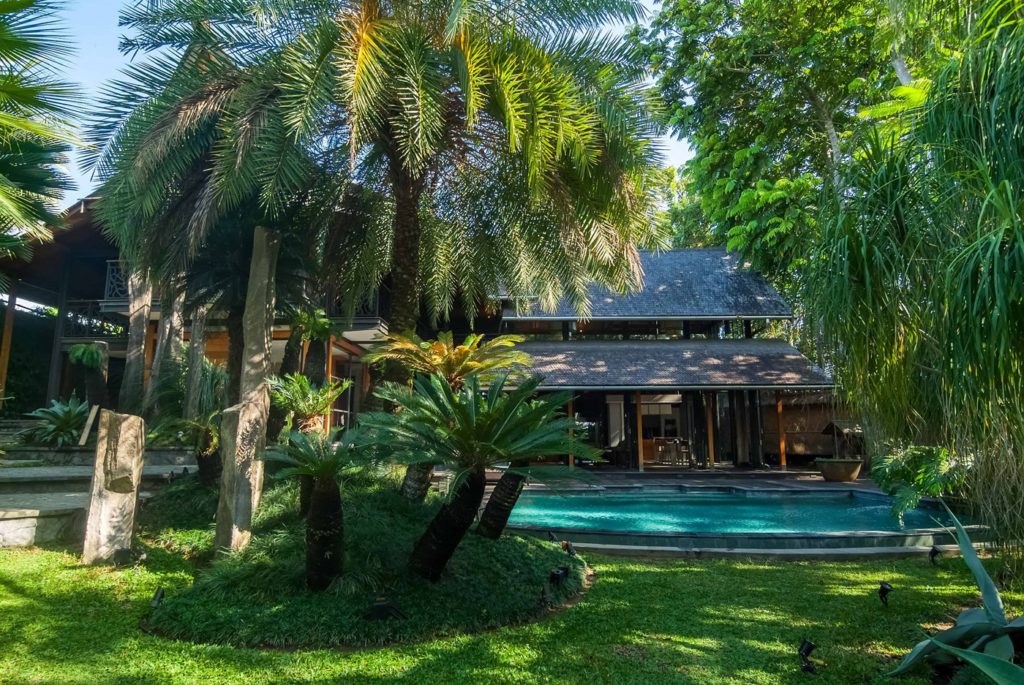 Villa Conti is a five bedroom villa in the quiet village of Pererenan in Canggu
All five ensuite bedrooms come with king beds
Three Pools: Master villa swimming pool (7.5m x 4.5m x 1.5m); Guest villa swimming pool (7.5m x 6m x 1.5m); Indian Stone-tiled swimming pool (12m x 3.5m x 1.5m)
Fully staffed with concierge, villa manager, daily housekeeping and private chef experienced in Western, Chinese, Asian, Vegetarian and children's dishes
A wooden playhouse in the garden so that your mini nomads have a place to call their own in this haven-away-from-home
Who it's for
The villa's five ensuite bedrooms accommodates up to ten adults and two children, perfect for family getaways. Villa Conti is spacious and extremely private making it perfect for escapes.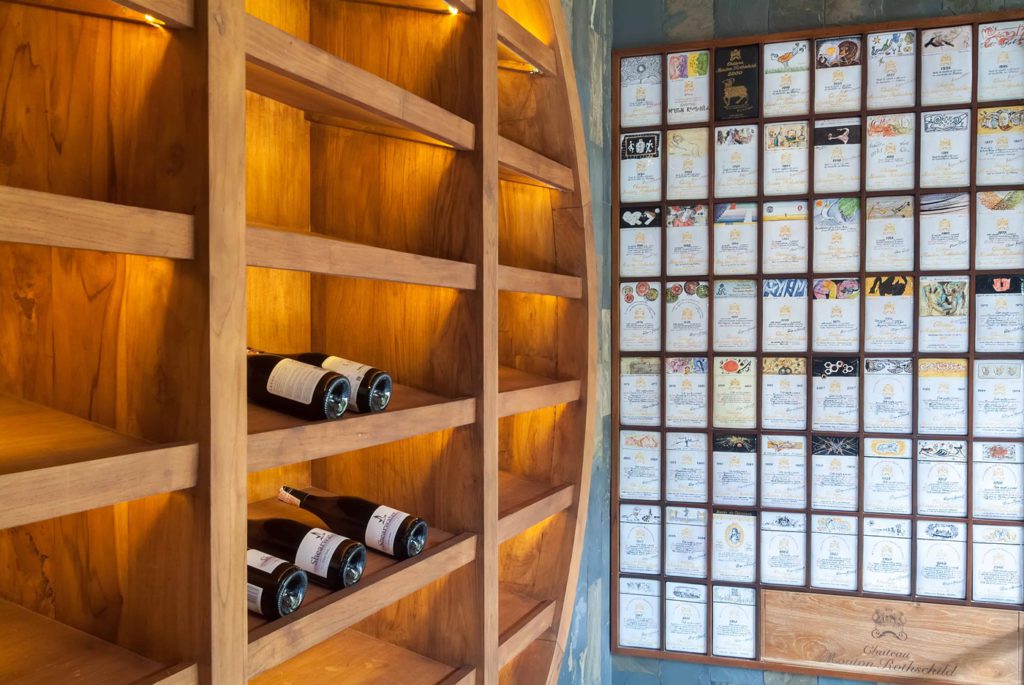 Read also: Kid's Clubs in Canggu
Location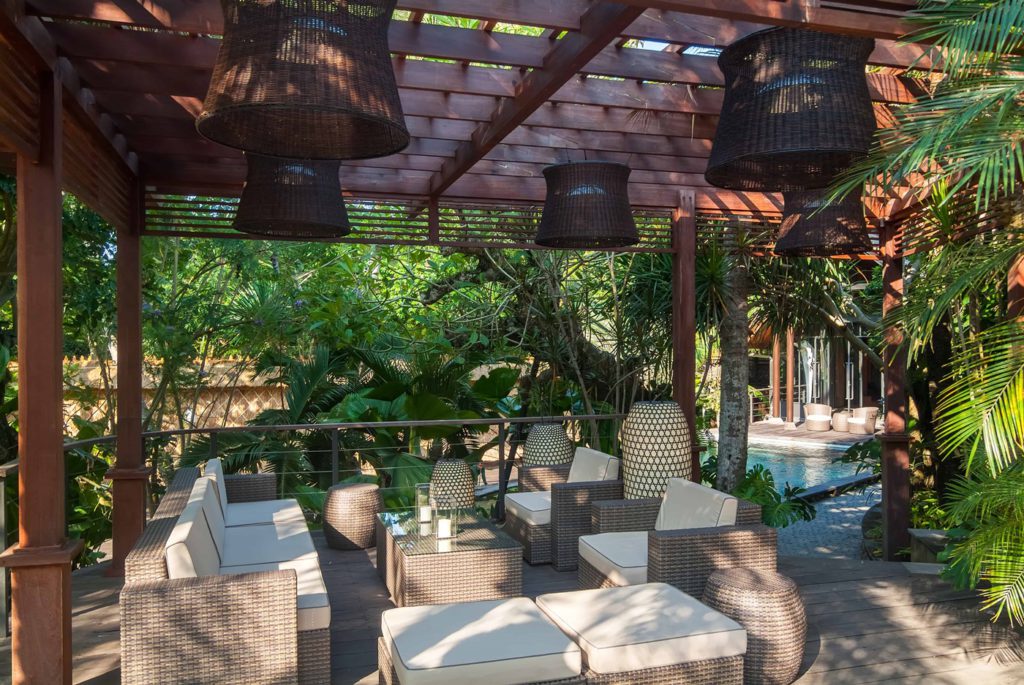 Pererenan, Canggu is just north of the ever-popular surf spot Echo Beach. Villa Conti is surrounded by paddy fields, creating a sanctuary that only adds to the villa's peaceful, zen, almost oasis-like vibes. Don't worry if you're more a people person, the buzz of Canggu's main street is only a 10 to 15-minute drive away.
Read also: Say 'I do' at these Luxurious Bali Villa Wedding Venues

The best bits
What more would you ask for?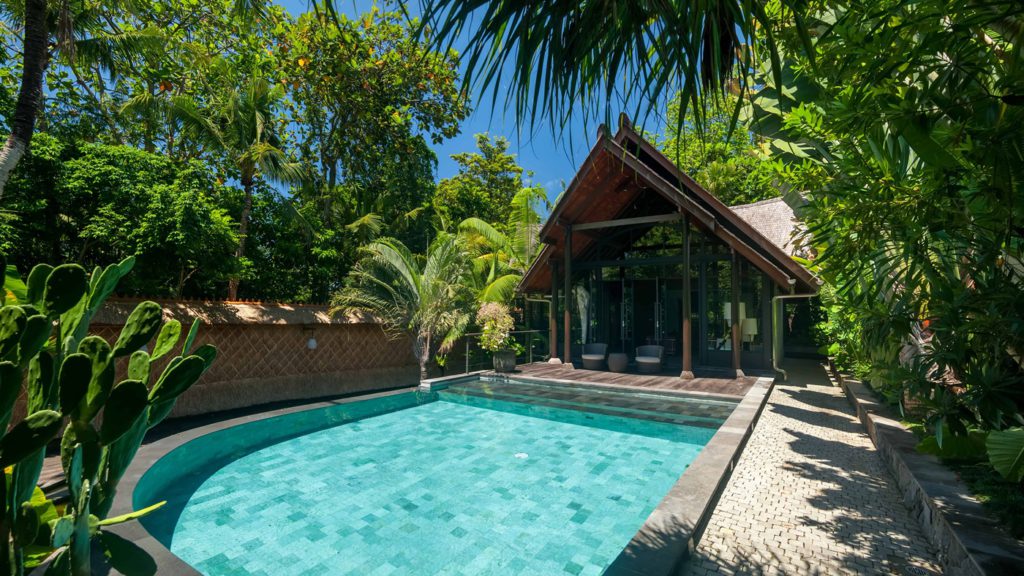 Each room is a comfortable haven complete with king sized bed and ensuite bathroom.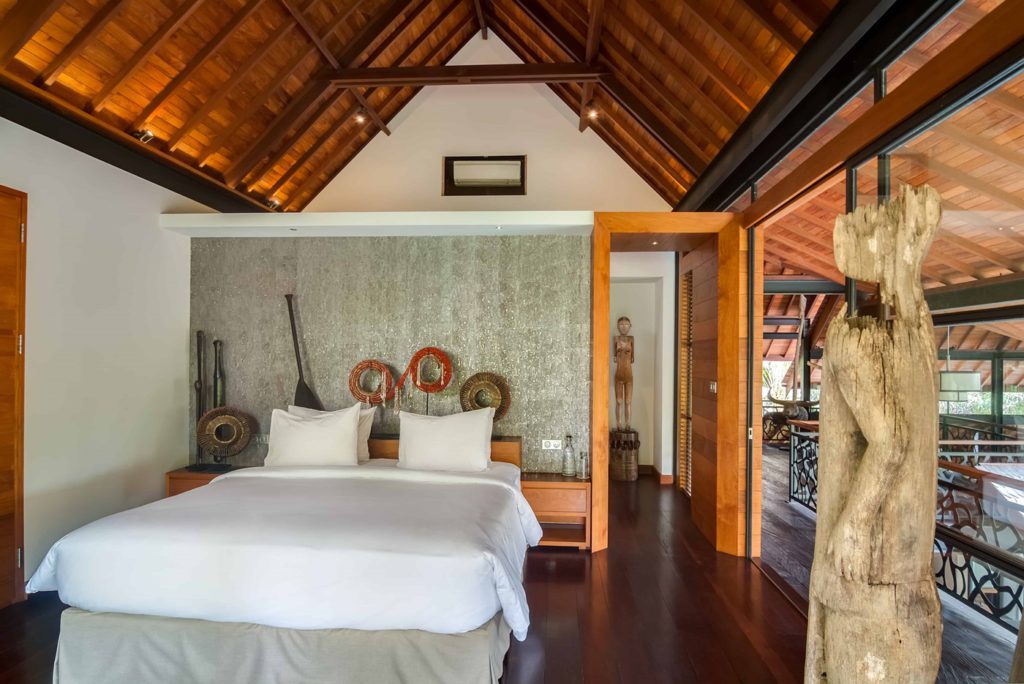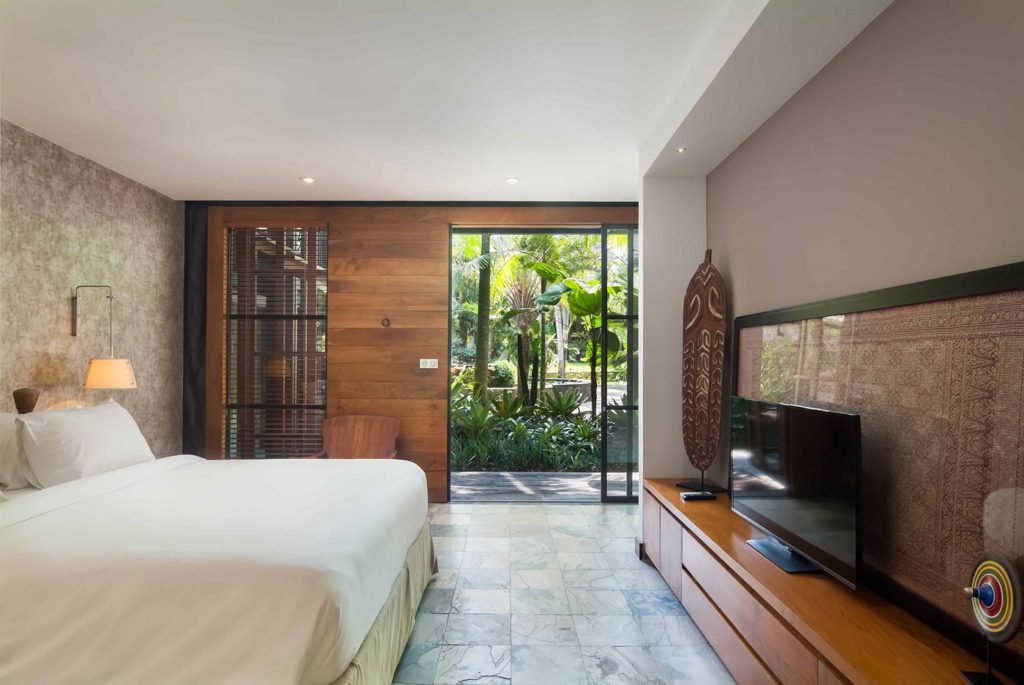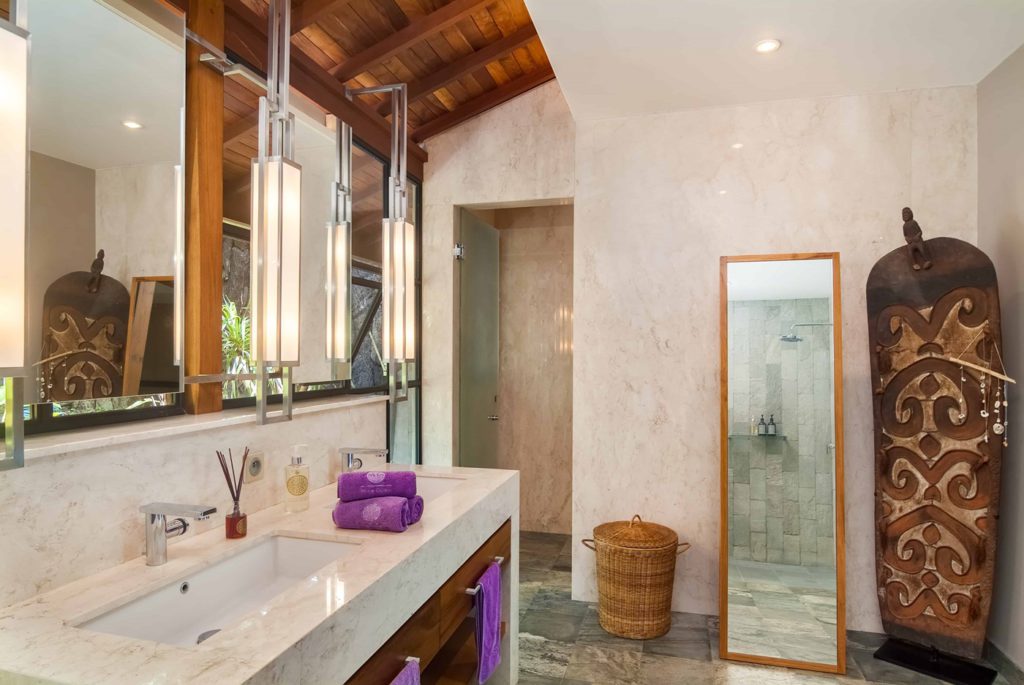 Every single detail of this well-designed villa adds to the atmosphere, creating an aura of mysticism, zen and beauty.