With so many delectable dining options in Hong Kong throughout the month of May, you might need to put off any thoughts of getting into shape for summer.
New opening: Chifa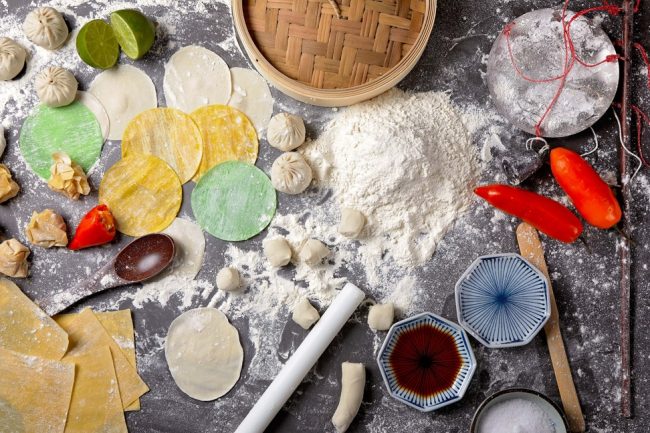 The latest dining spot to join the Pirata family is Chifa, a restaurant set to put Peruvian Chinese cuisine at the forefront of  dining  in Hong Kong. The restaurant highlights the history and the cross-cultural heritage of Chinese immigrants in Lima's barrio chino neighbourhood. The name Chifa is a Peruvian interpretation of 'chi fan',  and an example of the cross-cultural relationship.
The restaurant features two zones: Bamboo Room with an open kitchen layout and no-reservations policy, and a Dumpling Room which allows for larger group table reservations. Handmade dumplings featuring  Peruvian and Chinese flavours take centre stage at the restaurant, and are complemented by dipping sauces that feature spicy Peruvian chillies.
Find it here: Ground floor, 26 Peel Street, Central. +852 2311 1815. Open daily, 6–11pm. 
New opening: PONG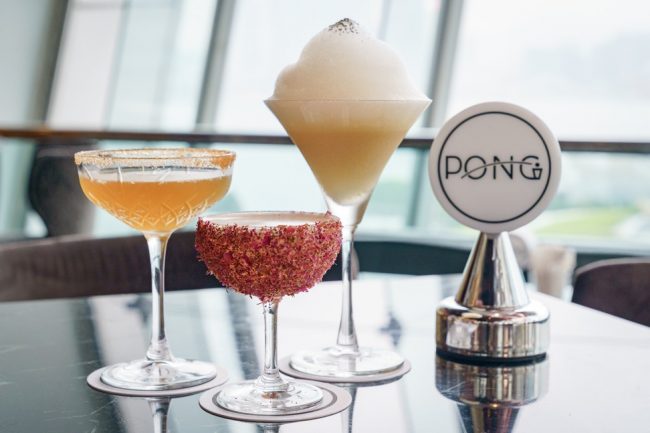 PONG is Hong Kong's first Cognac-themed bar. Signature cocktails include Secret Garden, a gin-based blend with flower syrups and decorated with rose petals, and WOW, a vodka-based drink with yogurt and cheese and topped with Xiang Piacha. Another featured signature cocktail is the Modern Sidecar, made with cheese and orange salt. The bar also features PONGConnect, a digital beer pong gaming system with over 100,000 players.
Find it here: Shop 4011, 4/F, IFC, 8 Finance Street, Central. 
Read also: Book a table at Asia's 50 Best Restaurants
New opening: Fukuro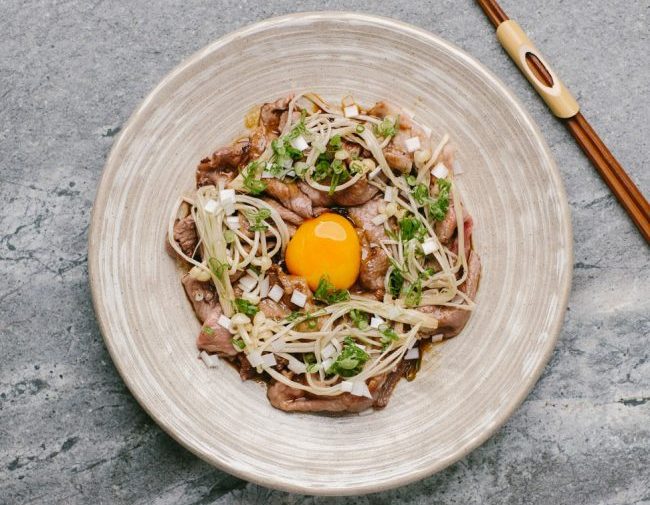 The latest restaurant to open under the Black Sheep Restaurants group is Fukuro, an izakaya  in the heart of SoHo. The name, Fukuro, means owls in Japanese, and is appropriate given its aspiration to become the go-to spot for late night owls. This is the 18th restaurant opened by Black Sheep Restaurants, and its 10th in SoHo.
Heading the kitchen is Shun Sato, whose father also headed an izakaya. Sato brings his unique approach to the kitchen, with signature dishes like grilled octopus on potato confit with ginger soy, netsuke soy-braised local fish, and A4 wagyu sukiyaki topped with cured egg yolk and smoked negi onions. Wash it all down with whisky highballs, a staple at Japanese bars and izakayas.
Find it here: 1-5 Elgin Street, SoHo
Ruby chocolate hits Hong Kong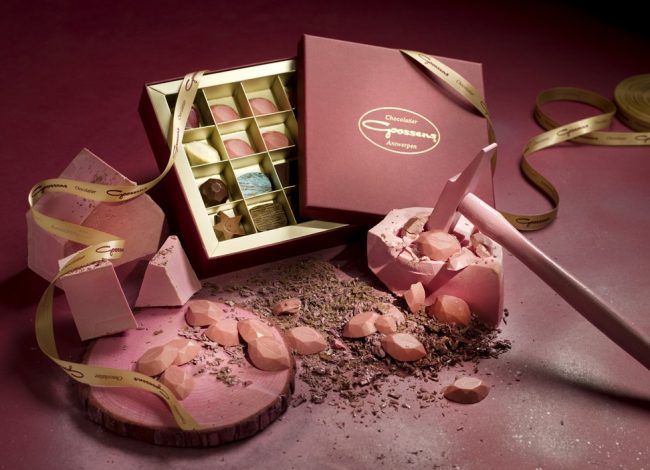 Here's something for chocoholics. Ruby chocolate is finally available in Hong Kong starting this month, by way of Belgian chocolatier Goossens Chocolatier. The naturally pink-coloured chocolate, invented by Barry Callebaut, is marketed as the fourth type of chocolate (the other three being dark, milk and white) and is made from the Ruby cocoa bean, hence its name. Its biggest draw is its millennial pink colour, a shade that has gone viral on social media.
The ruby chocolate, dubbed Pink Marquise by Goossens Chocolatier and shaped to resemble a diamond, is available as part of the Pink Marquise gift box set. The box includes an assortment of chocolates, half of which is the Pink Marquise.
Find it here: Koffie D'Anvers Concept Store, Shop C01ab, Lab Concept, Queensway Plaza, 93 Queensway, Admiralty. HKD500 per box.
Read also: Best new restaurants in Hong Kong in April