Koh Samui is one of those rare places that, despite its popularity, manages to retain its charm and beauty. That's probably because villas in Samui have a heftier price tag than most in its sister islands. Samui caters towards big groups and couples, with just a couple of standout nightlife options. You're probably better off in Phuket if what you're after is a never-ending party. But if you're looking for that Instagram-inspired idyllic #vacation, Samui is exactly where you need to be.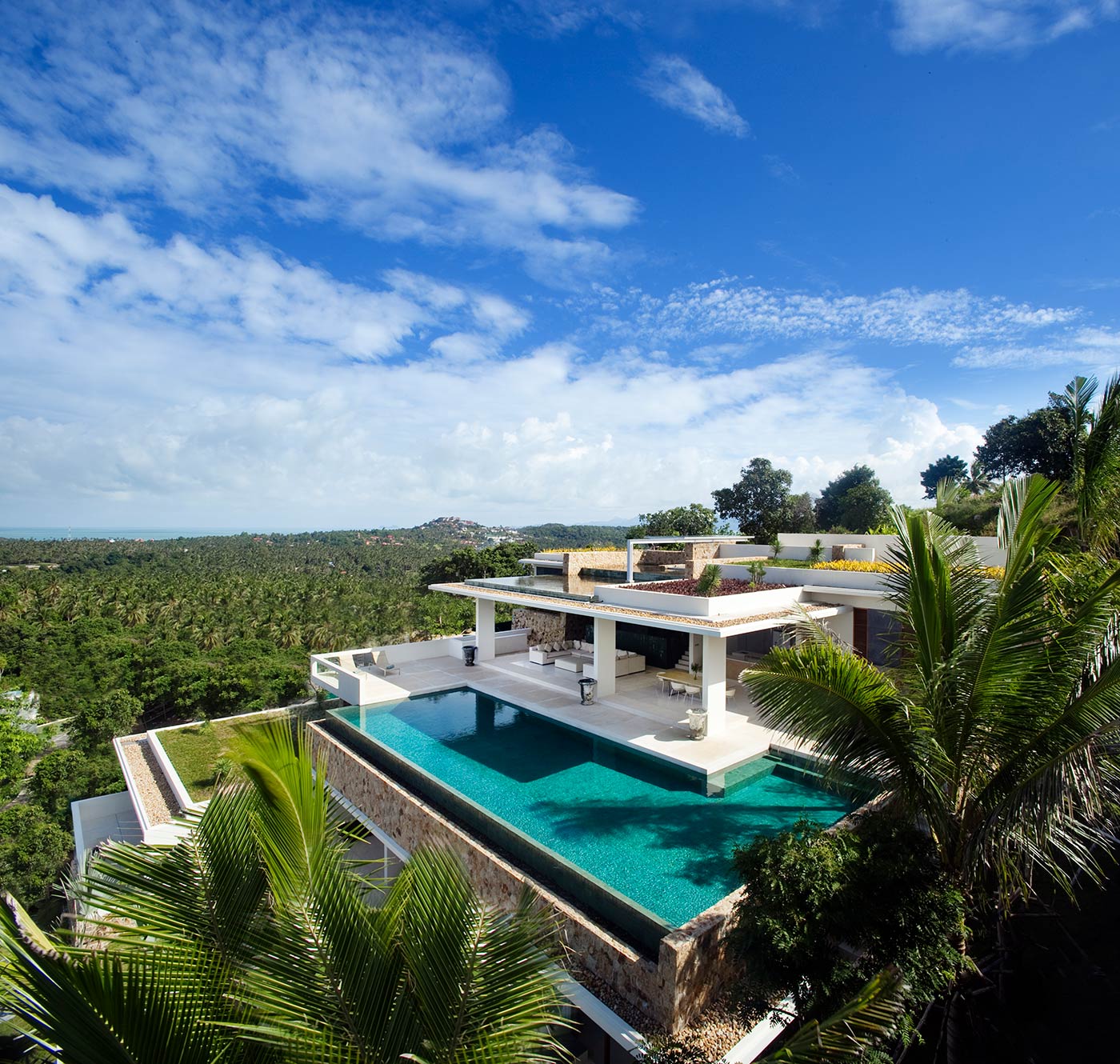 One of Koh Samui's most exclusive villa estates is Samujana Villas, located north-east of the island and only about 10 minutes from the airport. The villas first opened up in 2012 and comprise of more than a dozen privately-owned villas. Guests are able to book 1 to 8 bedrooms, or more for events, and all villas have their own live-in manager and staff. It's become of the most dreamed about wedding locations in the world and it's not hard to see why.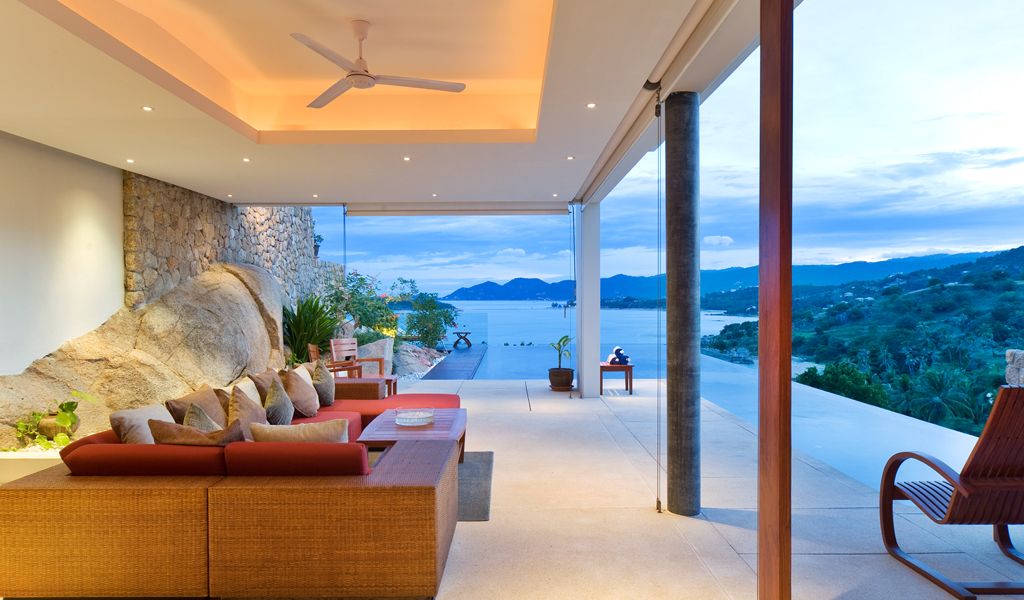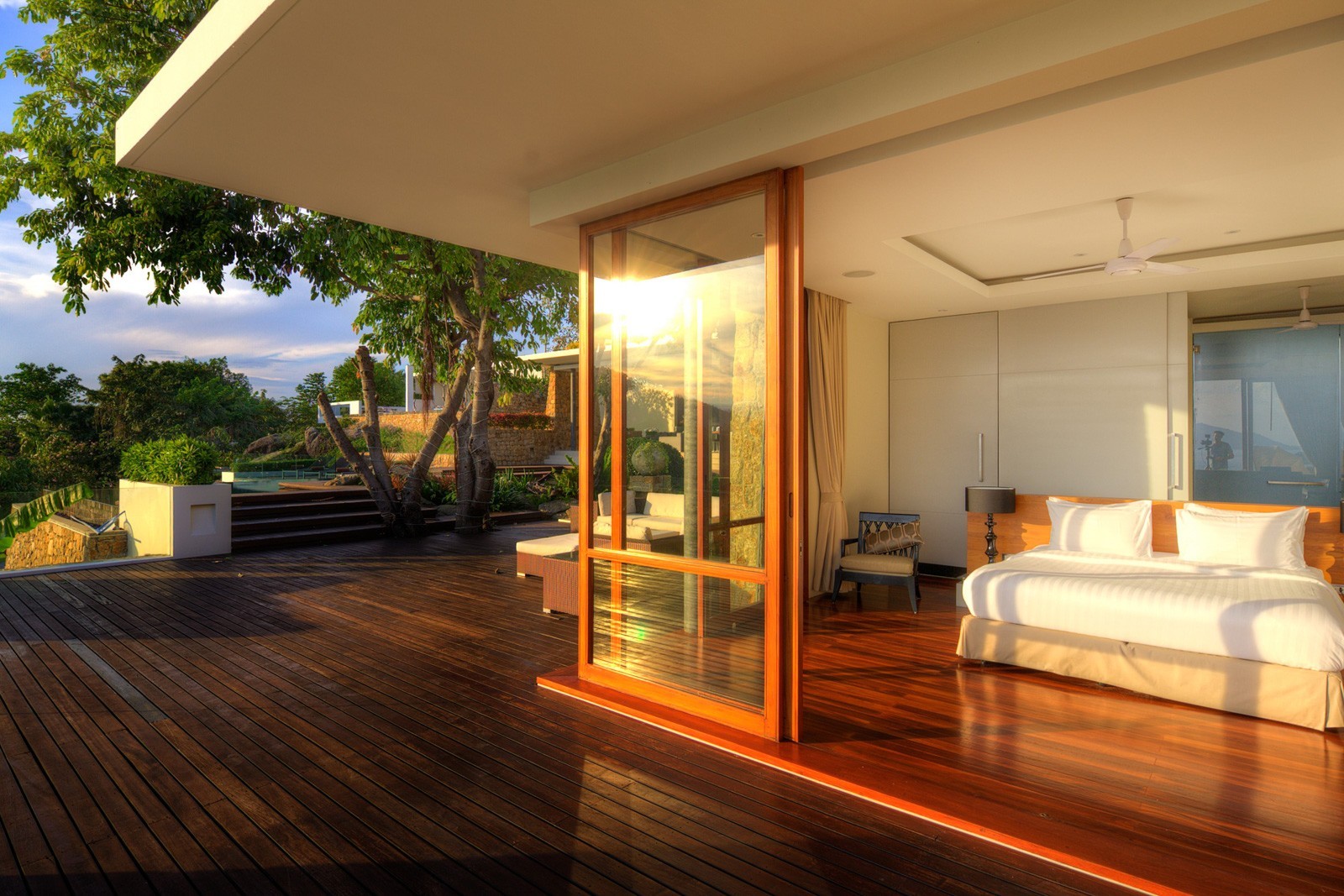 The rooms: All villas sit hillside which grants them unbelievable views of the sea and jungle beyond. Just as beautiful is each villa's distinct design, all products of Indonesian-based English architect Gary Fell. The common theme here is Samujana's signature style: infinity edge swimming pools, outdoor dining areas and landscaped rooftops. Checking into your villa you get the feeling that you're about to completely redefine your standards of luxury. And you're absolutely right.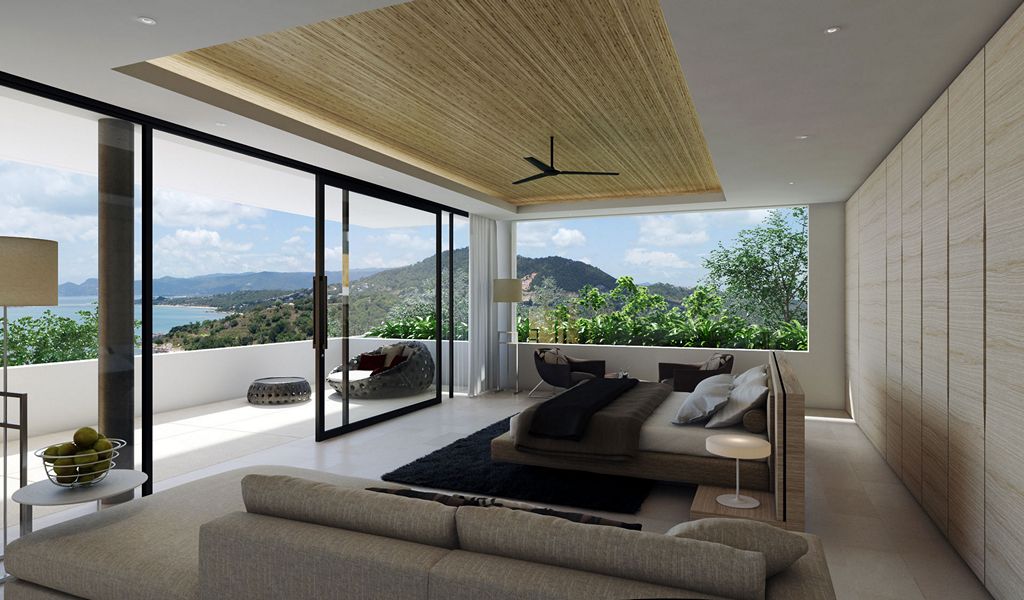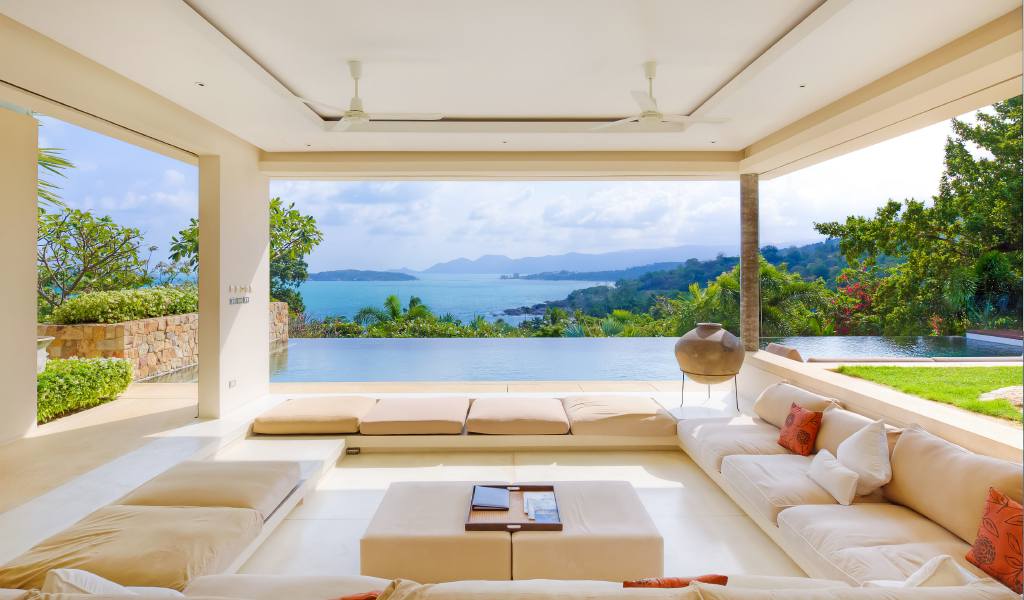 What to do:
Treat your taste buds. Travelling is exhausting, especially if you're taking the ferry to reach the island. Give yourself some time-out and request a dinner for your first night. Samujana Villas specialise in in-house meals and can arrange everything from grocery shopping to having a private chef cook anything you want.
Dive in. Koh Samui is the second largest island in Thailand and is home to rich marine and wildlife. Notable dive spots around can be found at Koh Tao nearby. There are guides and different kind of excursions to meet different standards and levels of expertise.
Get a float, and just…. float. Samujana has the most scenic infinity pools we've ever seen so of course, we think you should take full advantage of that. Call yourself the proud owner of a fun inflatable pool float and take all the pictures you want to. Having your own personal pool and space means no one can judge you for it.
The six-star concierge service. In the mood for a dinner by the beach, or heard about something cool on the island? Samujana's staff can make all the calls and reservations. They'll even let you take out their 43-foot catamaran, 'Kindred Spirit', for a sail.
Stay active. Diets don't exist on vacation, but if working up is part your daily routine, some villas have their own on-site gym, and there's the all-weather floodlit tennis court. Don't forget to pack your gym shoes!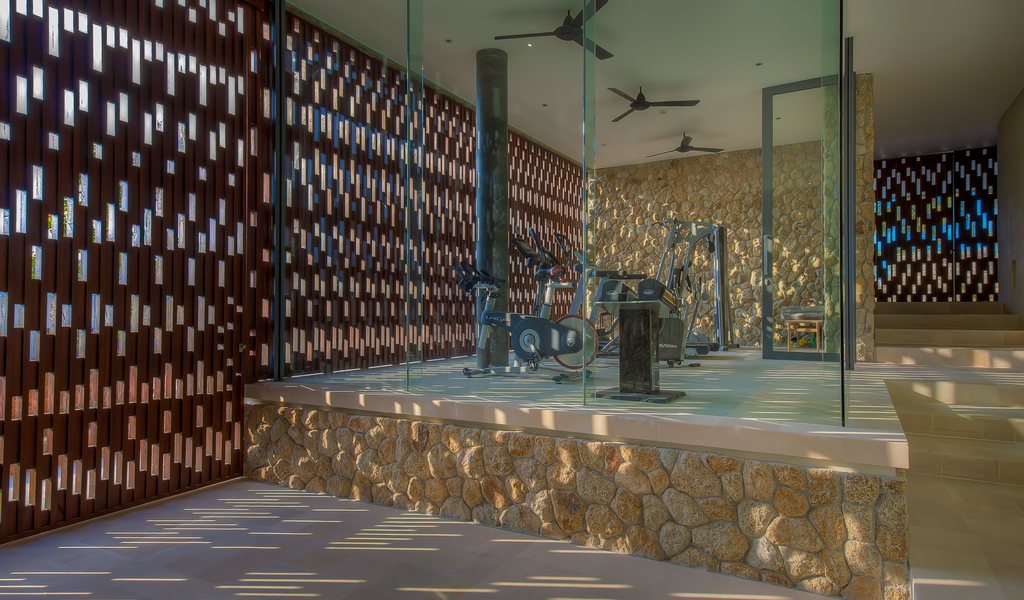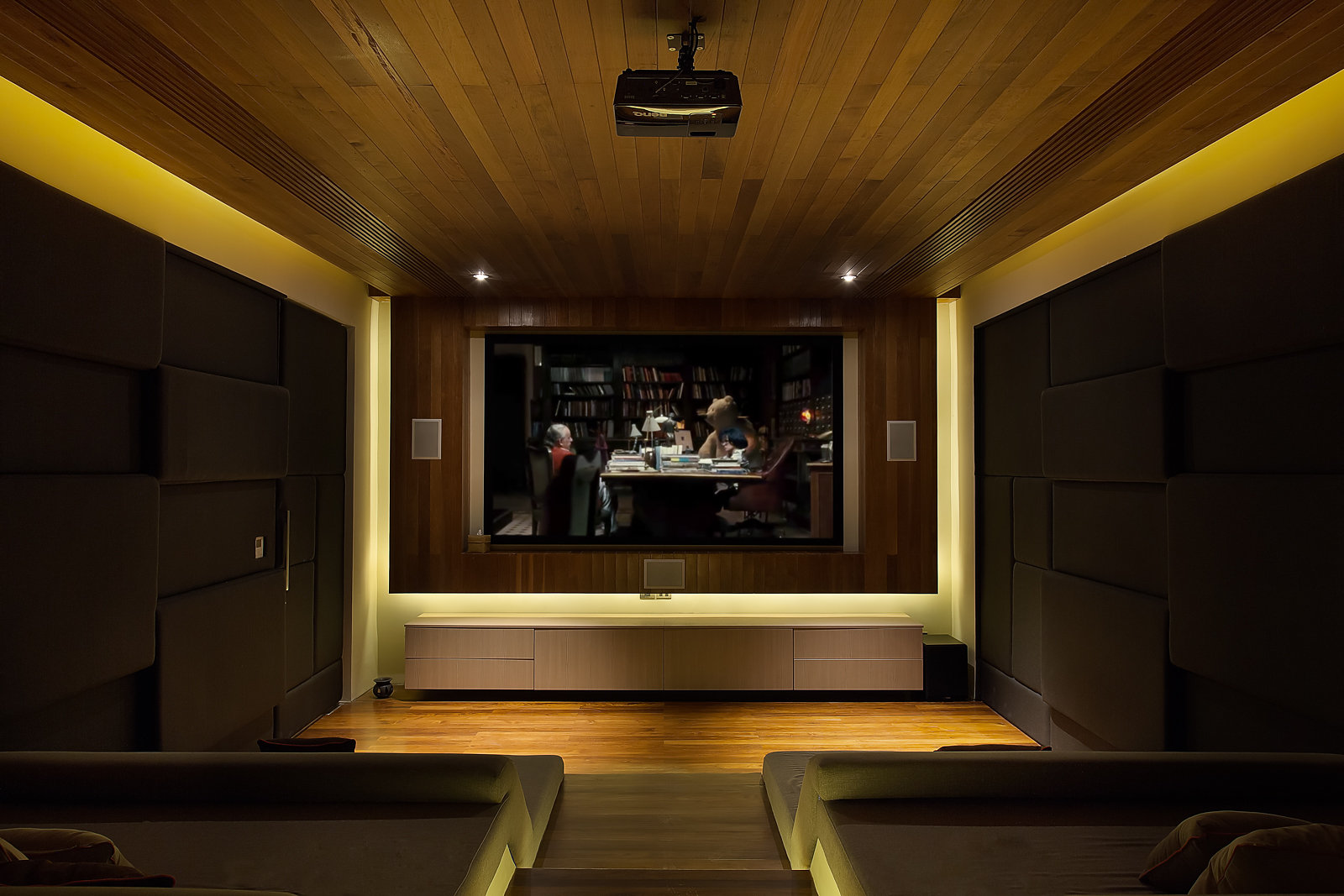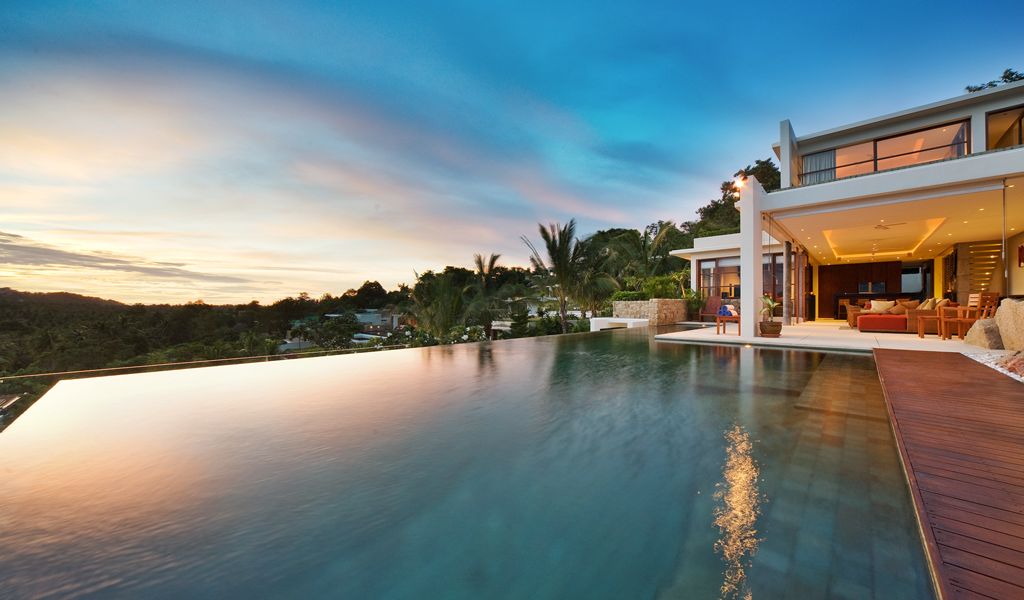 Note: There are a few beaches in close proximity. Samujana Villas has a modest stretch of a rocky beach, reached only through private access walk down the cliff that might not be ideal for children or the elderly. Samui's famous Choeng Mon and Chaweng beach are about a 15-minute drive away.
Nomad rating: 5/5
Most memorable: Dinners accompanied by the views of Samui by night, while listening to the perfect summer soundtrack.
We'd recommend it: To big groups of friends celebrating a special occasion.