We've always been fascinated with Singapore beyond the four walls of the HDB. Outside where the sun shines, is a fresh sense of the fast-paced daily life. It's not hard to understand the appeal of Capella Singapore, or why it's thought of as one of the most luxurious stays in the country. Set in two 19th century colonial mansions, Capella Singapore is a paradise of 30 acres of green landscaping fringed by trees.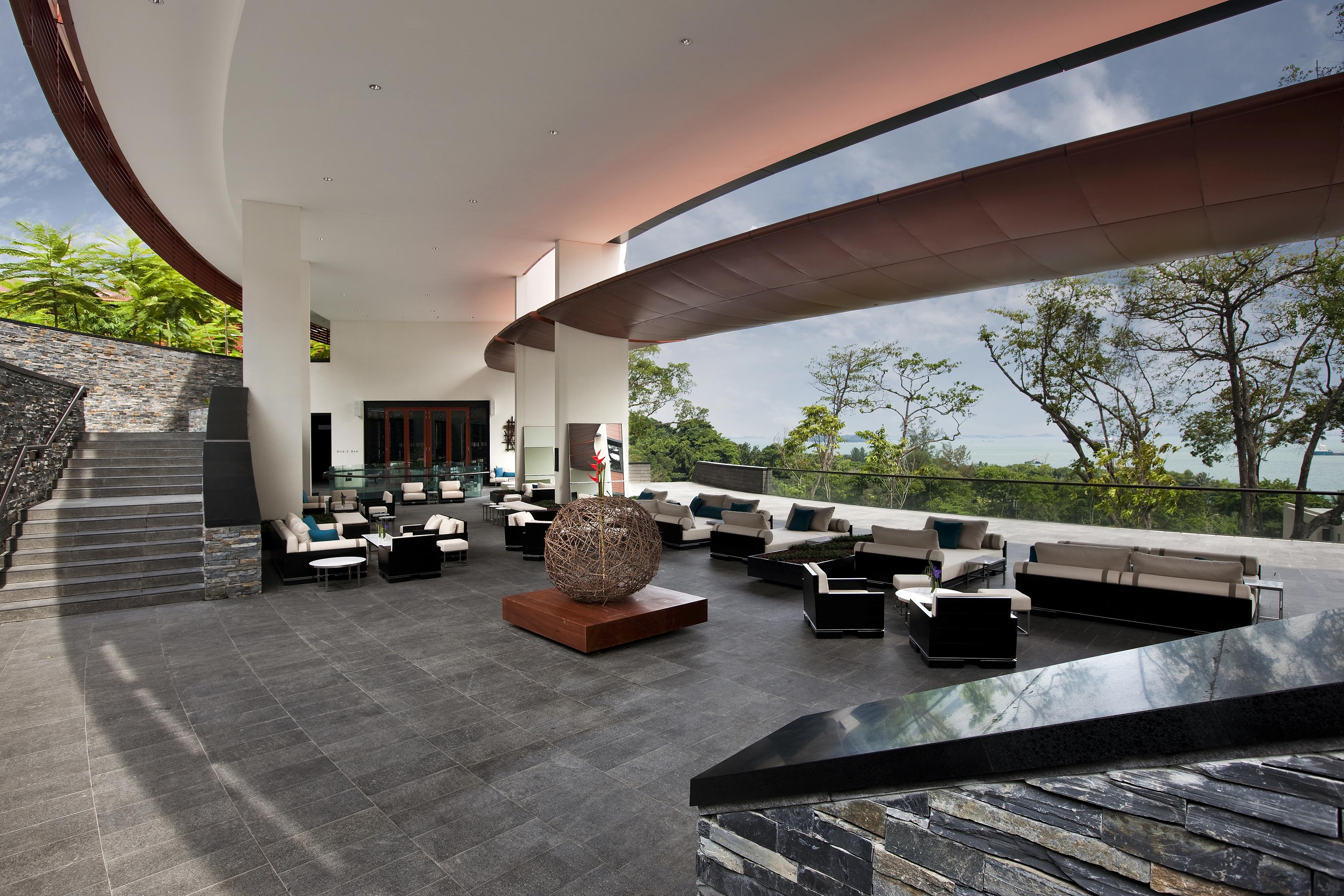 The hotel is lapped by the waters of the South China Sea and blends seamlessly to the shores of Palawan beach. Yet, you're tucked into Sentosa island amidst one of the busiest metropolitans in the world. Now that's the ideal city break.
Read also: The 10 Best Restaurants in Singapore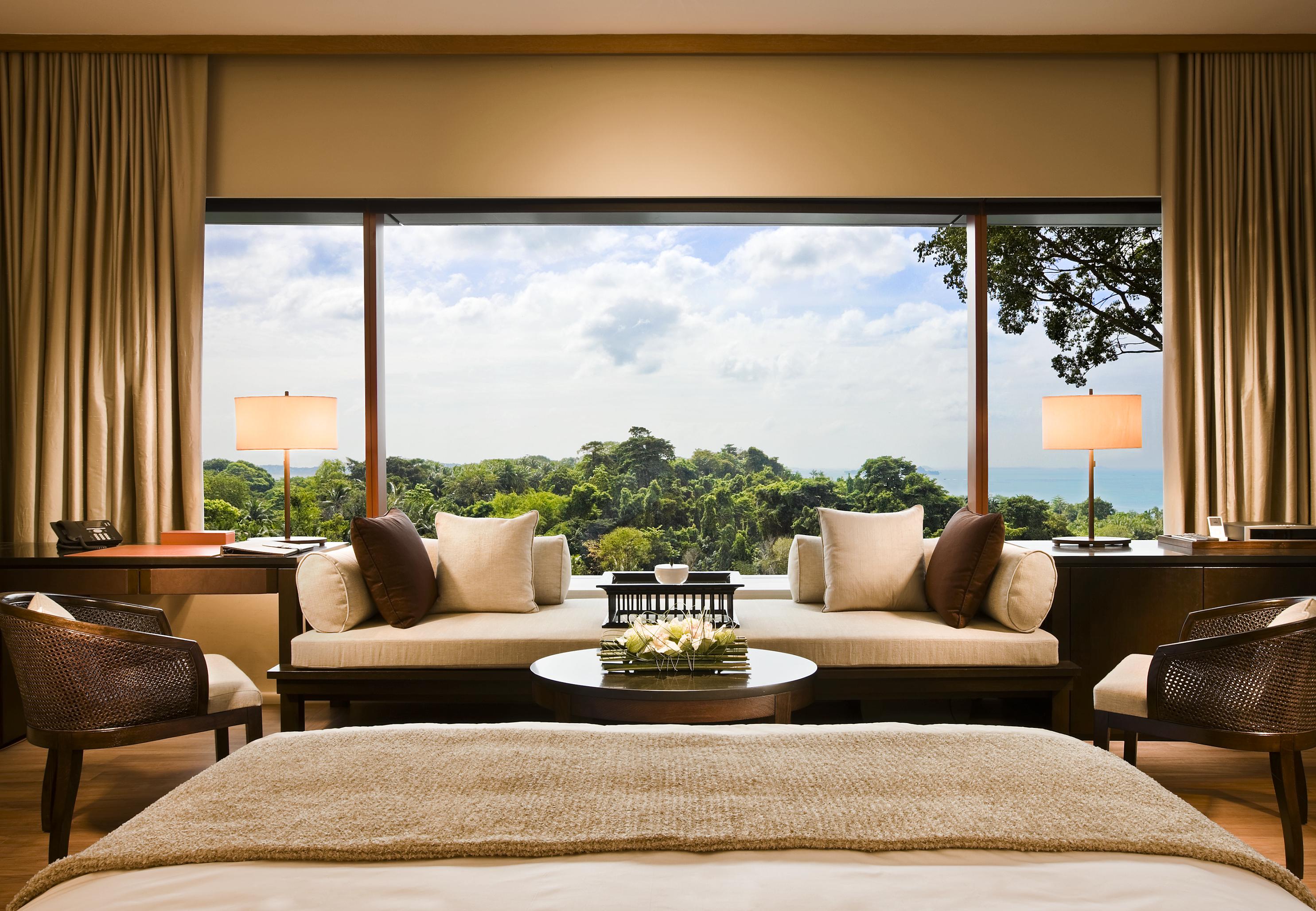 The rooms: The garden and sea view rooms are designed by Indonesian designer Jaya Ibrahim, who envisioned a stay reflective of the surroundings with large, open spaces and soothing earth tones. Checking into our home for the weekend, we were welcomed with a basket of fruit and chocolate-covered strawberries (yum!). Rooms feature a complimentary minibar with Nespresso, Bose sound system (best of the best), a huge patio and an electric open for the curtains. No contest, the very best highlight was the bathtub placed next to the patio window, complemented with the sweetest-scented Aesop toiletries. A close second is the turndown service where our room's cookie stash was replenished nightly.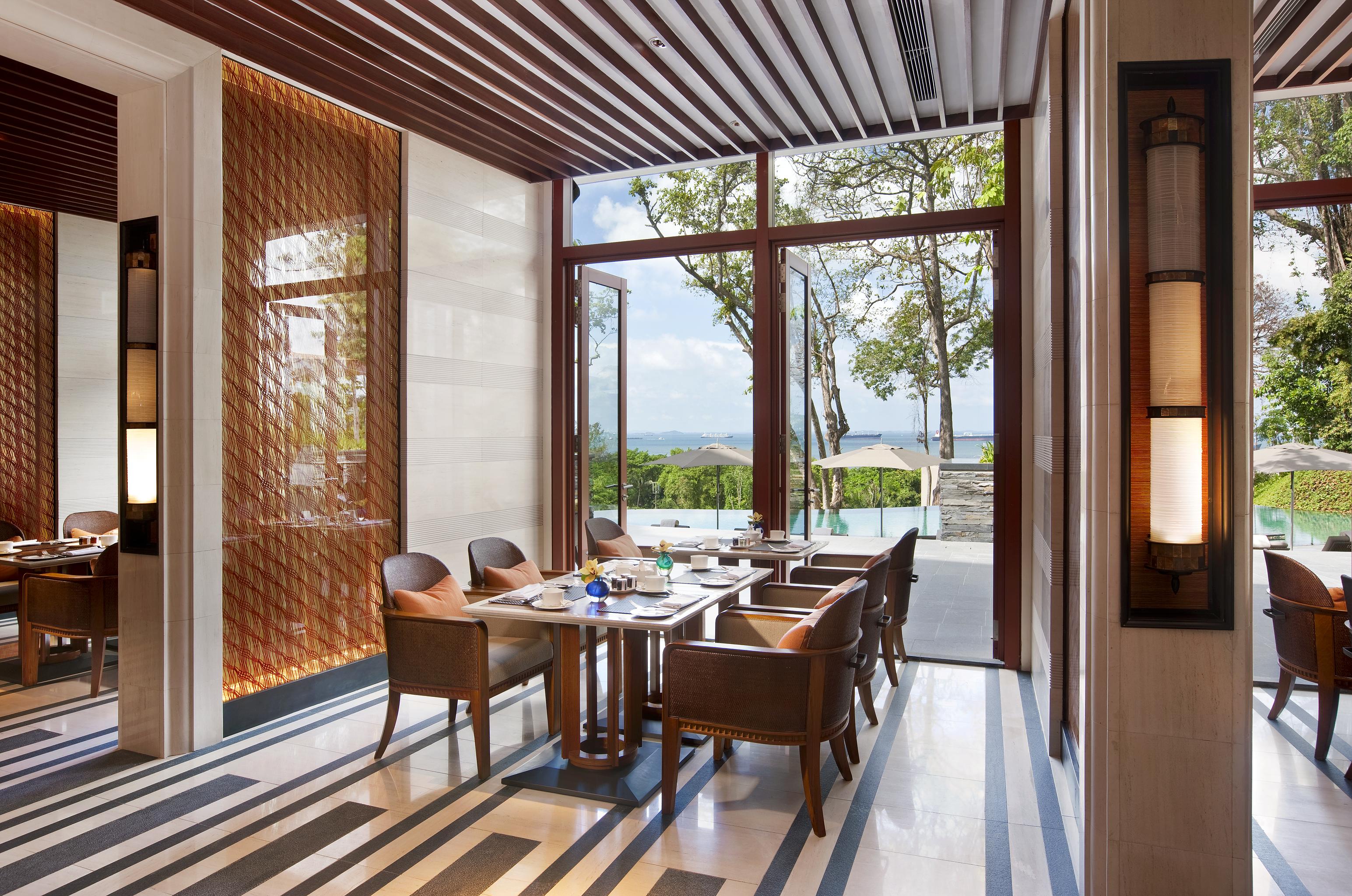 What to do:
Set your alarm bright and early. It's a vacation and you'll probably want to sleep in, but make a day for a great buffet breakfast at The Knolls. We really enjoyed having sushi to start our day, and their selection of cheese, pastries, and Asian cuisine.
Go bar hopping. Capella has a couple of bars and restaurants on site. In the evening, call for a table at the tea bar – there are two high-tea options; one with a platter of desserts and another with Chinese teatime snacks. Bob's Bar, with daybeds outside, makes for an excellent place to grab a drink. There's also Chinese fine-dining at Cassia.
Crack open a book. The library is a nice, charming space to get lost in, and they serve daily afternoon tea.
Experience Auriga, one of Singapore's best spas. Famous for its organic ingredients and private gardens, we particularly love the Senja Sunyi Massage, a Javanese massage that uses a delicious rose and pomegranate body balm.
Open up your camera app. You're in a wonderland of photo opportunities, from the colonial design and marble staircase, to the money shot: the two-tiered pool flanked by the rainforest, with ocean views.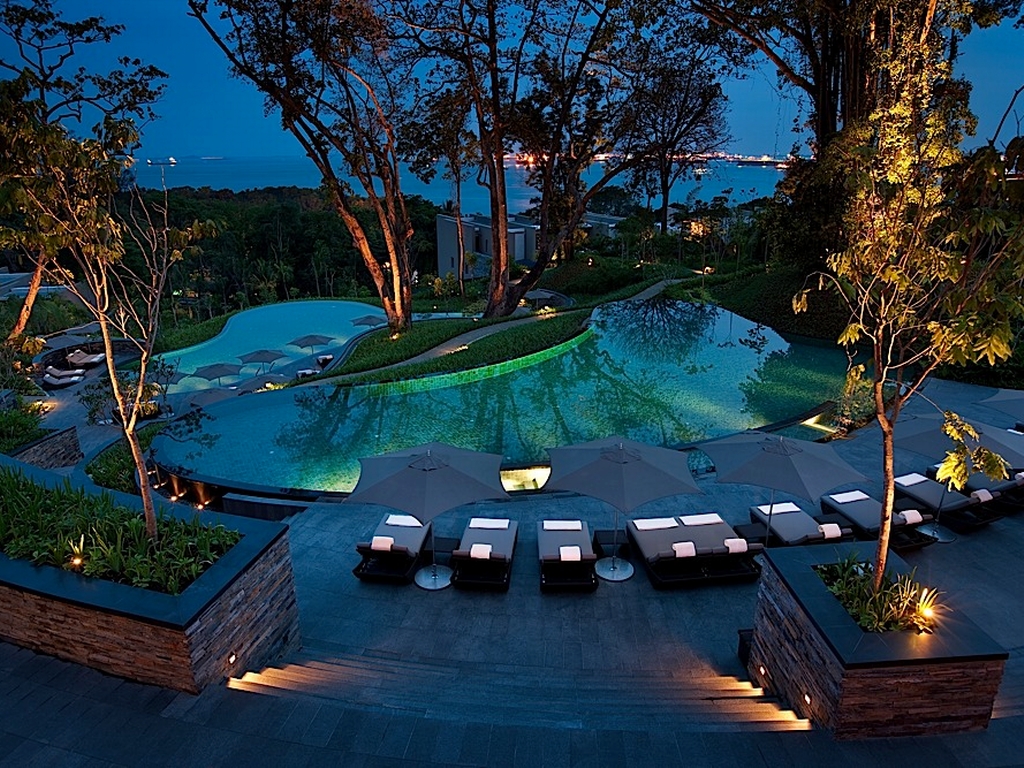 Nomad rating: 5/5
Highlight: Experiencing Sentosa Island while staying at the very best. Capella offers free shuttle service around the island.
We'd recommended it to: Families around Singapore.