Escape the bustle of Bangkok and head 200 kilometers south west to the charming coastal town of Hua Hin. A popular beach getaway for the locals, Hua Hin gained popularity when the Thai royal family built their summer palace here in the 1920s. Today, it's a great mix of the modern and traditional with great seafood, sweet stays and world-class golf courses – perfect for a sun-soaked escape from the city!
#1 Royally Beachy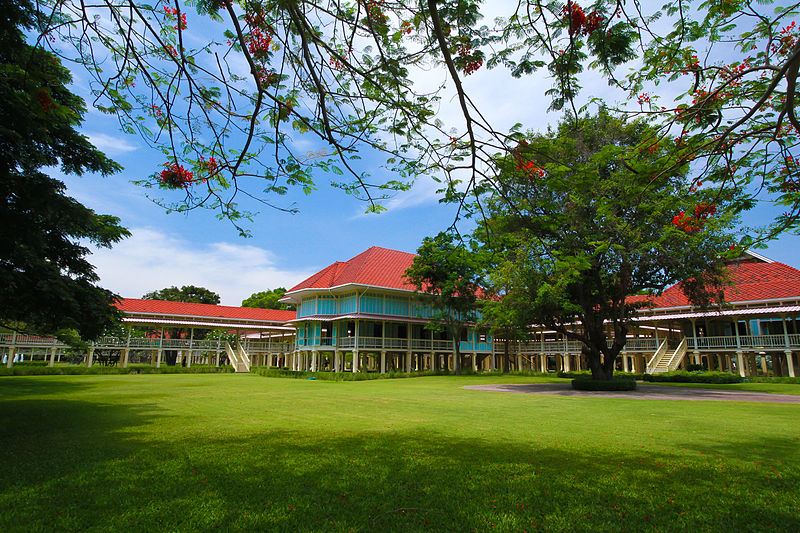 Get a feel of how the royals used to holiday with a stop at the beach side Mrigadayavan Palace. Or should we say palaces? Built in 1923, there are 16 buildings in total, built in traditional Thai splendour and connected by walkways designed to catch the sea breeze coming in from all directions.
#2 In Train-ing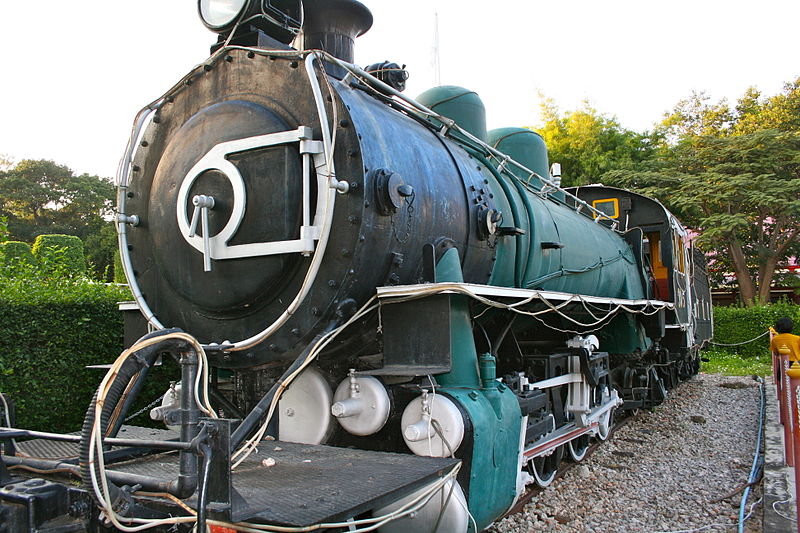 Designed and built around the same time and styled similarly as the royal palace in Hua Hin, the town's old train station is one of the oldest in Thailand, with its main feature being The Royal Waiting Room that welcomed the King and his court whenever they came to visit.
#3 Get Me To The Greek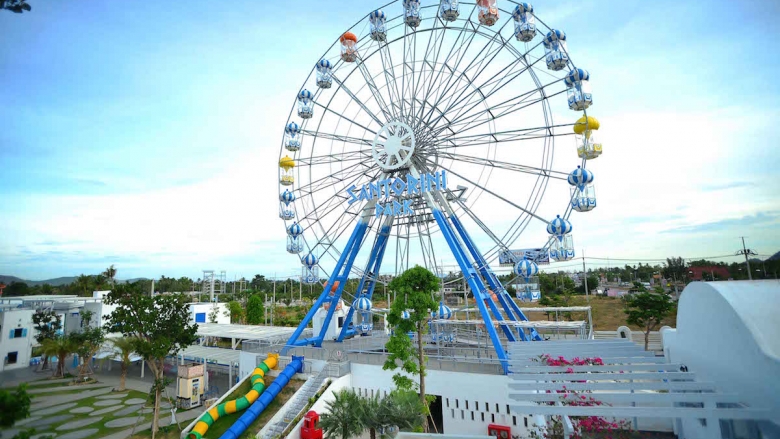 Santorini
,
Greece
too far? Fret not, there's
Santorini Park
that's only about 20 kilometers from Hua Hin city center – definitely closer than Greece! The entertainment park complete with rides, shopping and restaurants is decked with  whitewashed buildings, brightly coloured window shutters, domed roofs and to stone-paved walkways – you might forget you're still in Asia if it wasn't for the local vendors.
#4 Have You Any Wool?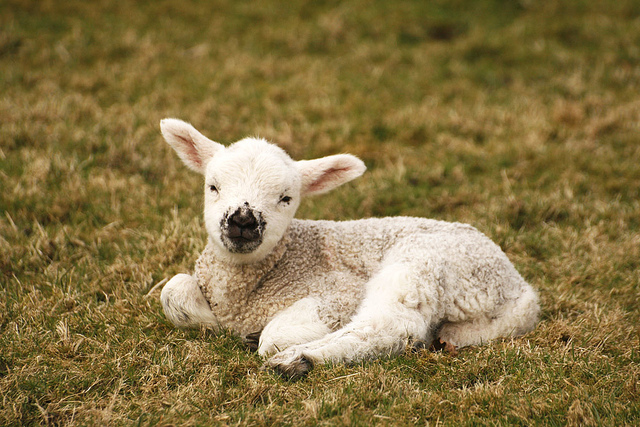 Look out for the black sheep as you move from royal life to farm life at the Swiss Sheep Farm. Fun for the whole family (especially animal lovers), get up close and personal with sheep, horses and llamas that graze the beautifully kept meadows. Feed the little lambs before making a stop at the souvenir shop to buy wooly items and locally made organic products.
#5 See Food Diet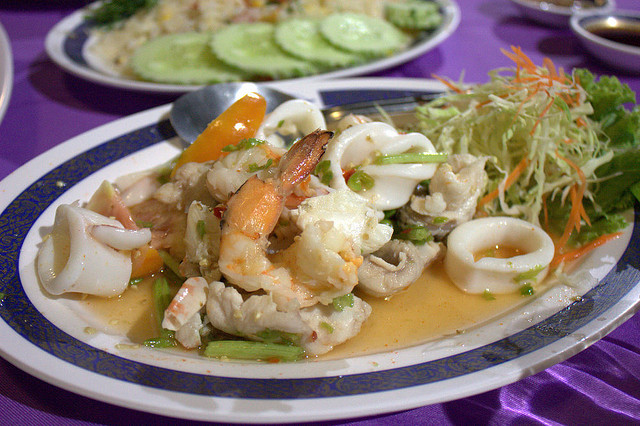 Hungry? Hua Hin is famous for its fresh-off-the-boat seafood. At Chao Lay Seafood Restaurant, you'll enjoy views of the ocean while indulging on delectable Thai flavours that perfectly complement the freshness of the fishes, crabs, clams, lobster and squids. Diet? What diet?
#6 To Market, To Market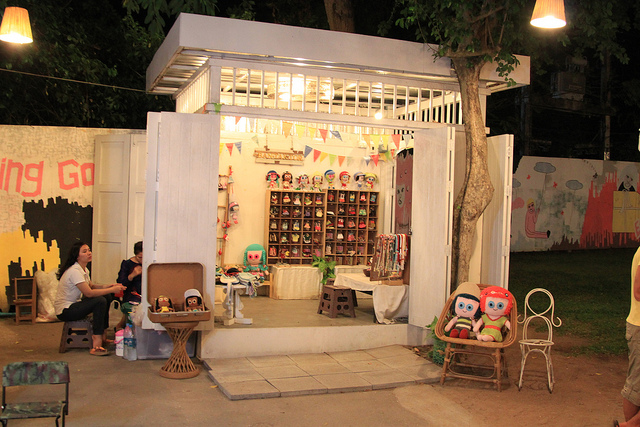 No trip to Thailand is complete without a visit to a night market. We know what you're thinking, and for the most part, it does look like any other night market, but the fresh seafood at the Hua Hin night markets sets it apart from others. On weekdays, there's the usual night market that initially catered to fishermen who came in late at night (so it's the perfect place to sample local dishes). From Wednesdays to Sundays, you can find everything from food to souvenirs and electronics at the Weekend Market, and our favourite of them all, Cicada Market which sells art and local made crafts.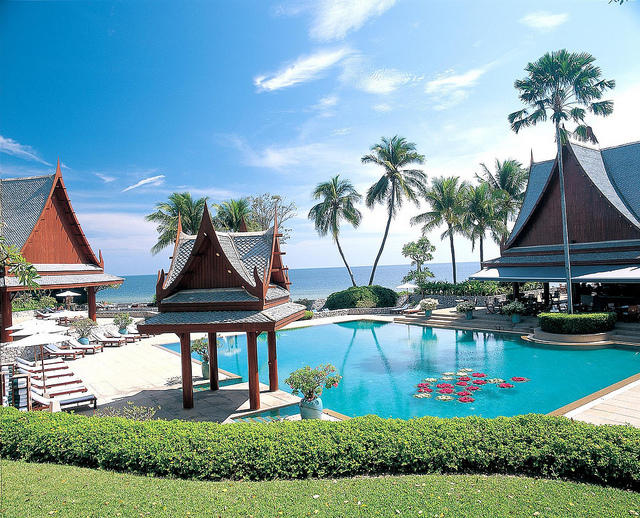 Even if you're not checking in for a lavish spa or health retreat, head to Chiva Som for delicious and healthy food – the award-winning resort has hosted the likes of Elizabeth Hurley and the Beckhams who have signed up and checked in. With ten health and wellness treatments and a bevy of experts to consult and guide, don't hesitate to ask about their programmes.
#8 Go Big Before Going Home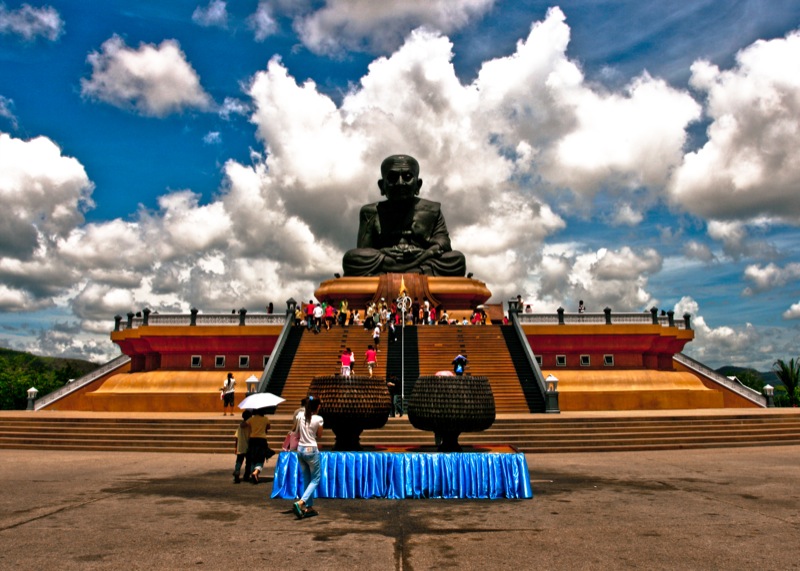 Just 10 kilometers west of Hua Hin is Huay Mongkol temple famous for its enormous statue of Luang Phor Thuad, one of Thailand's most famous monks who lived some 400 years ago. The statue measures in at 12 meters high and 10 meters wide. Famous for the miracles that he performed, it's said that Luang Phor Thuad was able to turn salt water into fresh, drinkable water.
Check out our sweet picks of resorts and retreats in Hua Hin!