A unique blend of modern and old-world grandeur, Lisbon has something for everyone. Whether you're looking to soak in some history and culture, eat Portugese egg tarts to your heart's content, or go trigger happy with your camera (Lisbon is seriously photogenic), you'll find plenty to do and many ways to fall in love with this lively city.
#1 All About That Baixa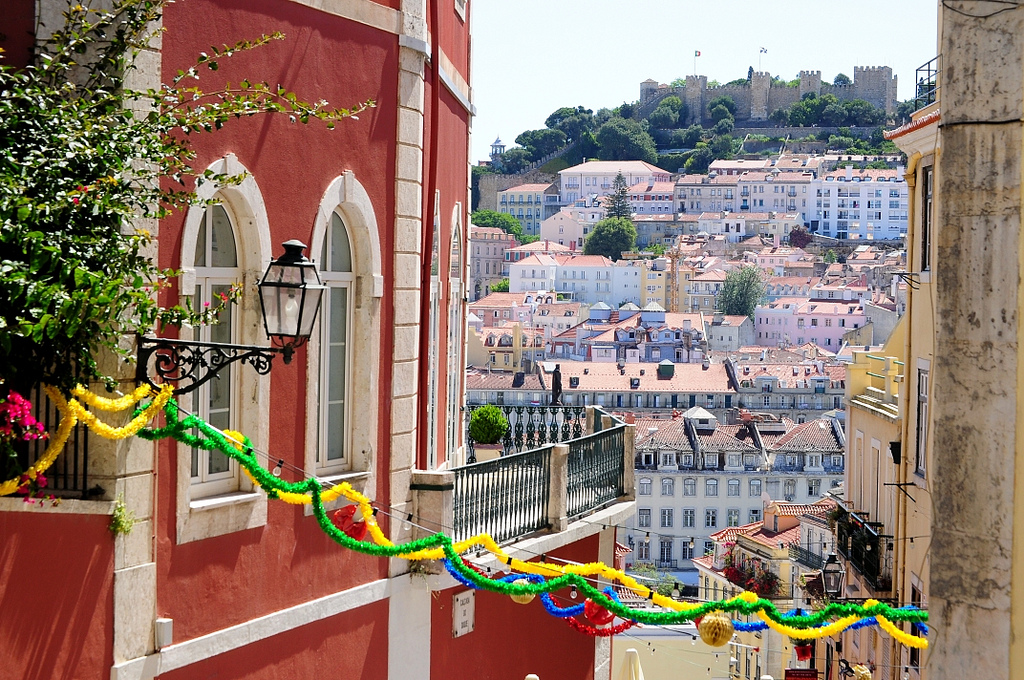 Considered the buzzing center of downtown Lisbon, the Pombaline Baixa district is a good base for travelers as it boasts endless choices for restaurants, nightlife and must-visit sites like the Elevador Justa and Rossio Square (see below). Oh, and don't worry about earthquakes here – the Baixa is one of the world's first earthquake-resistant construction (in 1755 most of Lisbon was reduced to a rubble by an earthquake that claimed 50,000 lives).
Stay: At the Browns Central Hotel (as the name suggests, it's centrally located) in the trendy Baixa neighbourhood. Decked in stylish contemporary furnishings, there's even a kitchenette in each room equipped with Nespresso machines so good coffee is at your fingertips.
#2 Be (At The) Square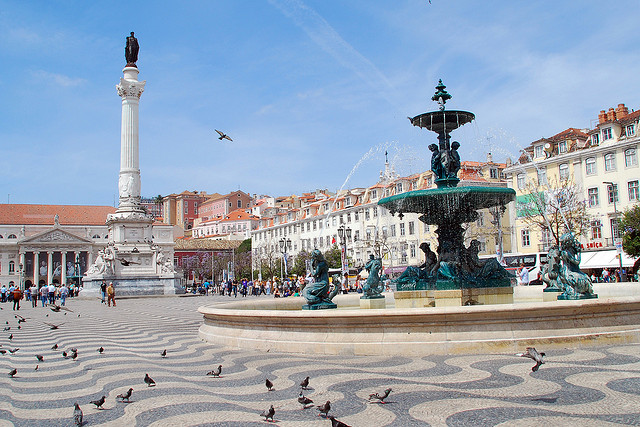 Lisbon's answer to London's Trafalgar square, Rossio Square (also known as the Pedro IV Square) has been a meeting place for the people of Lisbon for centuries. As such, the historical site has witnessed much of the city's events from celebrations, revolutions, executions and bullfights. Some shops in the square date back to the 18th century, including Café Nicola, Pastelaria Suíça and A Ginjinha (stop here for a taste of Lisbon's famed cherry Ginja drink).
Stay: The luxurious Valverde Hotel is a mere 10-minute walk to the Rossio Square, or if you forgot to pack your walking shoes, the hotel also offers limo and town car services.
#3 Get Artsy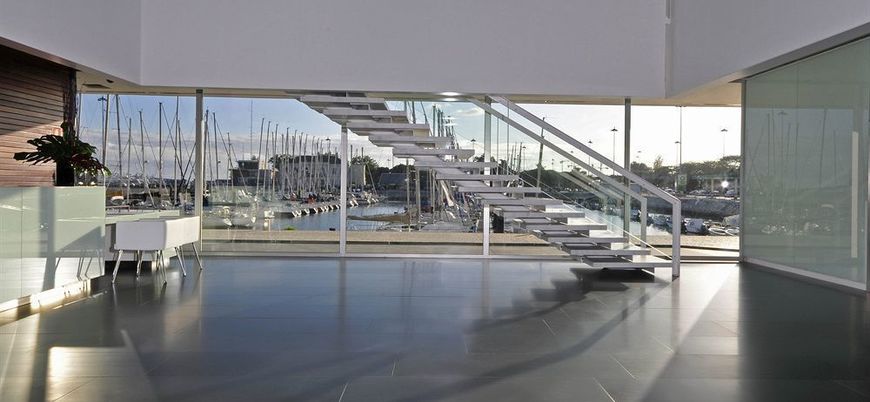 With its thriving art scene, Lisbon has a healthy dose of museums and galleries that are worth perusing. For those into modern and contemporary art, head to Museu Coleção Berardo, where you'll find an extensive collection including works of Italian painter Valerio Adami, British painter and photographer Eileen Agar and American sculptor Carl Andre. If it's fine art you're into, the Museu Calouste Gulbenkian has an impressive collection of works by Rembrandt, Rubens, Manet, Renoir and Monet to name a few.
Stay: Centrally located, the sleek and modern Altis Belém Hotel & Spa is like a relaxing getaway in itself. Minutes away from the Cultural Center of Belem and Museum of Design (Mude), after spending your day at the museums, relax and pamper yourself at the spa or go for a dip – the hotel boasts two pools (choose between outdoor or indoor) and a sauna.
#4 Catch A Flick At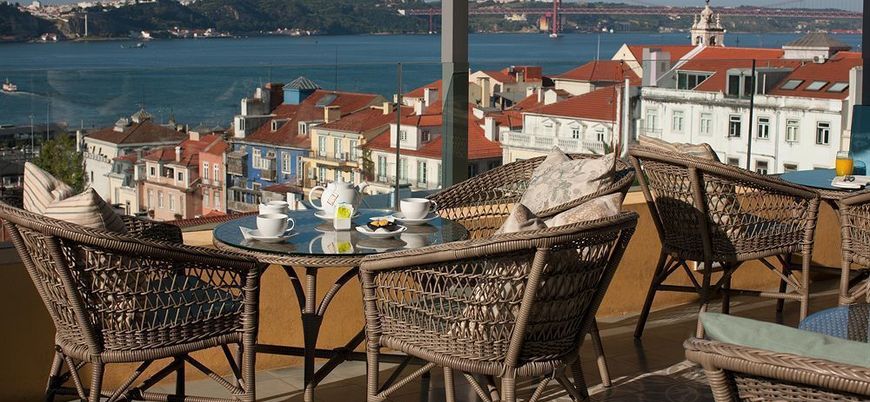 Built in 1908, Cinema Ideal was Lisbon's first cinema and has had many faces – from being the city's independent movie to screening adult films. It was shut down in November 2013 before going through a restoration courtesy of film aficionado Pedro Borges who brought it back to its former glory as a beautiful independent cinema (if you're hoping to giggle at an adult flick, there's no more of that, sorry).
Stay: At the chic five-star boutique hotel Bairro Alto Hotel that's located in the high up neighbourhood of Bairro Alto, the 'hood also known for a colourful and lively nightlife. The hotel's roof terrace is one of the city's best spots to sip on a sangria while watching the sunset or to simply take in the stunning cityscape.
#5 Beach, Please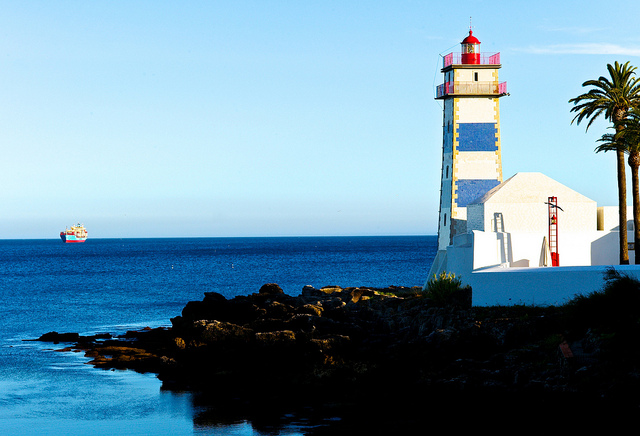 If you've been sipping on too many mojitos and sangria the city's bars make so well, what better way to remedy that than to take it to the beach? Oh who are we kidding – any excuse is good enough for us to go to the beach! A mere twenty minute drive from Lisbon will take you to the beachy suburb of Cascais for laid back strolls and vino sipping.
Stay: Voted one of the best hotels in the world, the Onyria Marinha Edition Hotel & Thalasso is a dream stay (the name Onyria was derived from the Greek word for dream) with its impeccably manicured gardens, luxurious amenities, relaxing spa treatments and cooling sea breeze.
Want more to read more of this colourful city? See our previous post on Lisbon (we clearly can't get enough)!