Does the name ring a bell? If you've been keeping up with the Kardashians, you might remember it as the villa dreams are made of from the family's week-long trip to beautiful Phuket, Thailand. Here's a little backstory: Iniala was first the holiday home of founder Mark Weingard. After the Tsunami floods left the home along Nathai Beach in ruins, he completely restored the place and turned it into undoubtedly one of the most luxurious villas in the entire world. There are three villas and one penthouse suite in the estate. We're about to list out every detail that will have you in insatiable wanderlust by the end of this post.
#1 Designed by The Dream Team
Oh, it gets better.
The biggest names in design have come together in creating the ambiance of Iniala Beach House. These world-renowned designers include The Campana Brothers of Brazil, A-Cero from Spain, Joseph Walsh of Ireland, Mark Brazier-Jones and Graham Lamb from Britain and Thailand's Eggarat Wongcharit. Each room is different than the next and you really get to live in the vision of the world's best.
#2 First, There's the Iniala Penthouse Suite…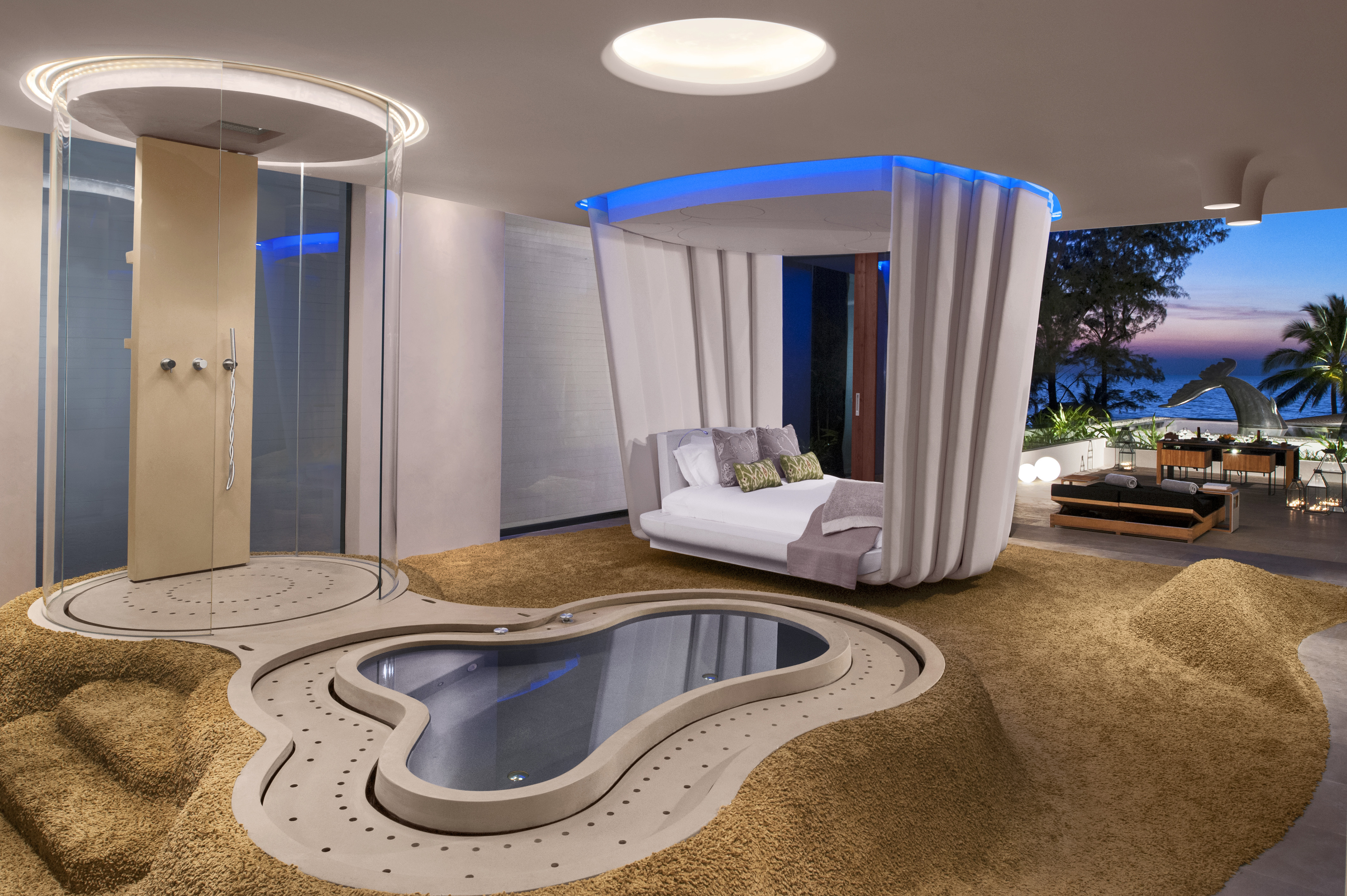 You have to feel it to believe it, but the memory foam carpets are designed in a special way so you feel as though you're walking on velvety sand that melts beneath your feet. But if you think that's impressive, wait till you fall back into the USD 250,000-priced Enignum Bed with its silk canopy. So… got USD 1, 750++/night to spend for two?
#3… With a Boxing Ring & a Kids Hotel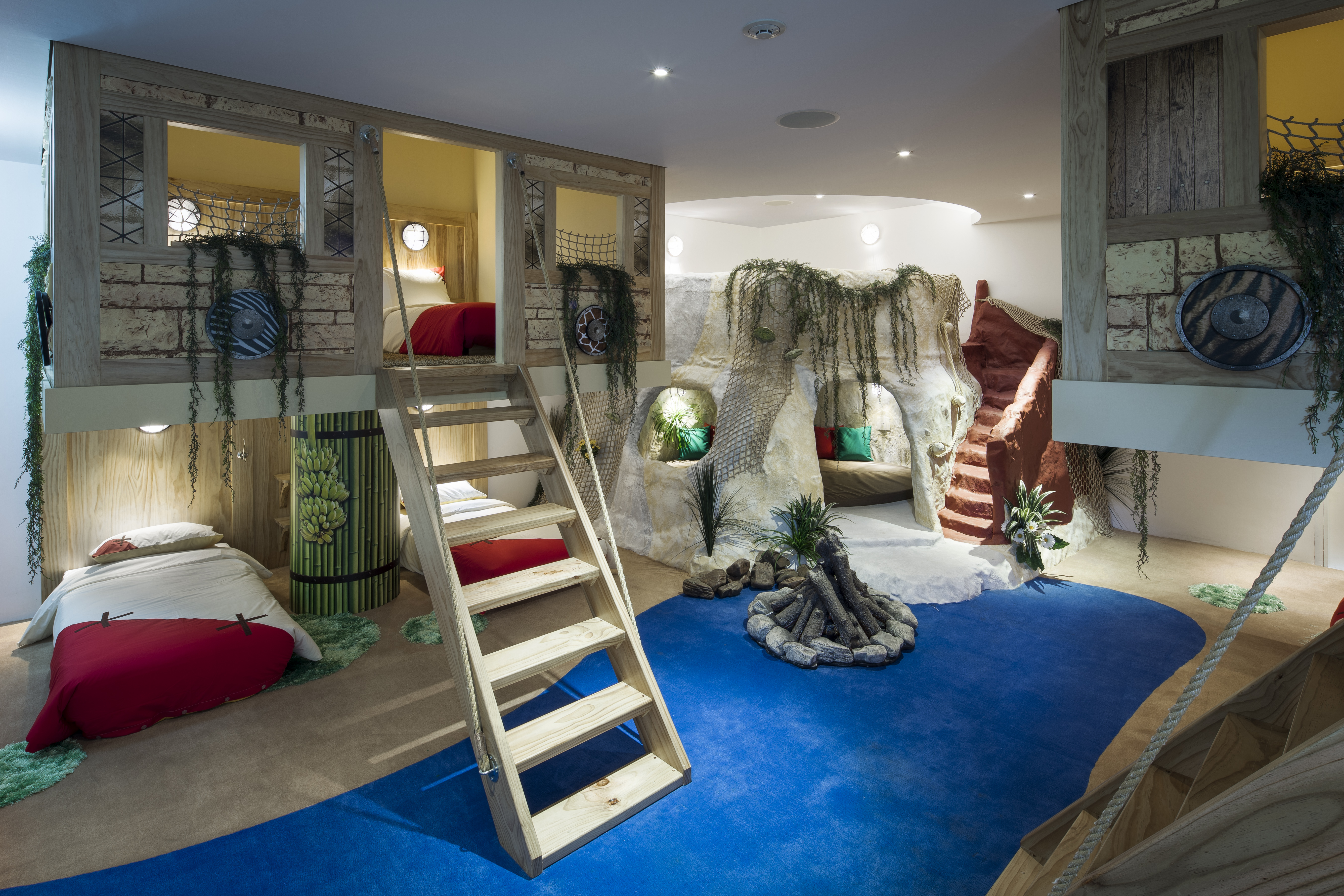 The penthouse features two separate wings, one of which is called The Playhouse; a fully-equipped gym. And by "fully-equipped", we mean an actual boxing ring, a bar, billiards table and so much more. The other wing is a kids-only hotel called Island of Iniala, designed to let kids explore their imagination. Super cute — there's a kitchen where Iniala's chefs give kids cooking lessons.
#4 Or Perhaps Villa Bianca?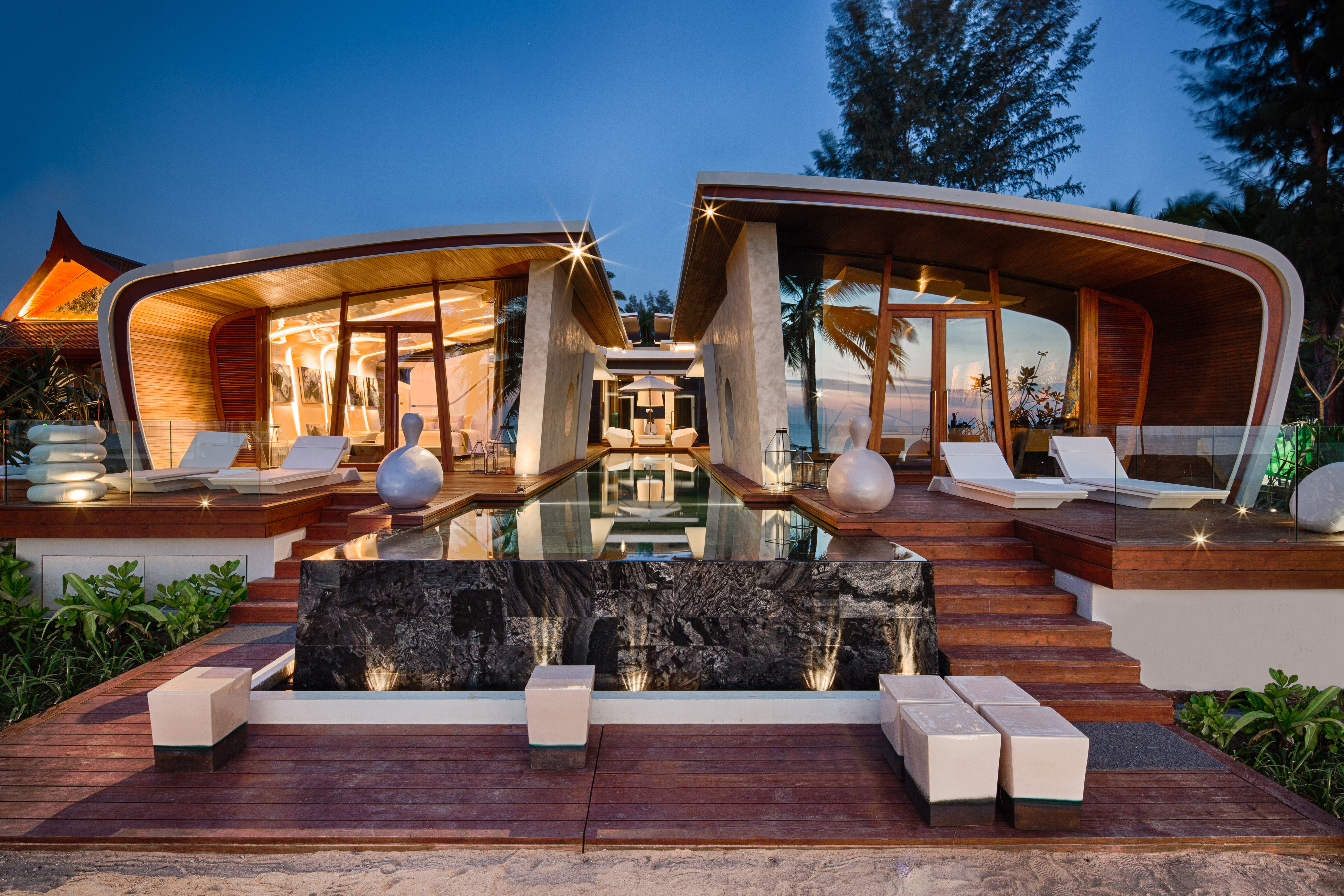 From USD 2,735++/night, Villa Bianca is not your average 3-bedroom villa. The theme here is inspired by the iconic Russian 'Matryoshka' doll. Bed frames, dining tables and other furniture take the her form, while the curved roofs represent the Hands of Welcome at Iniala. Walls are white with wood accents, and there's a fair splash of Asian art about the place.
#5  Maybe Even Villa Siam?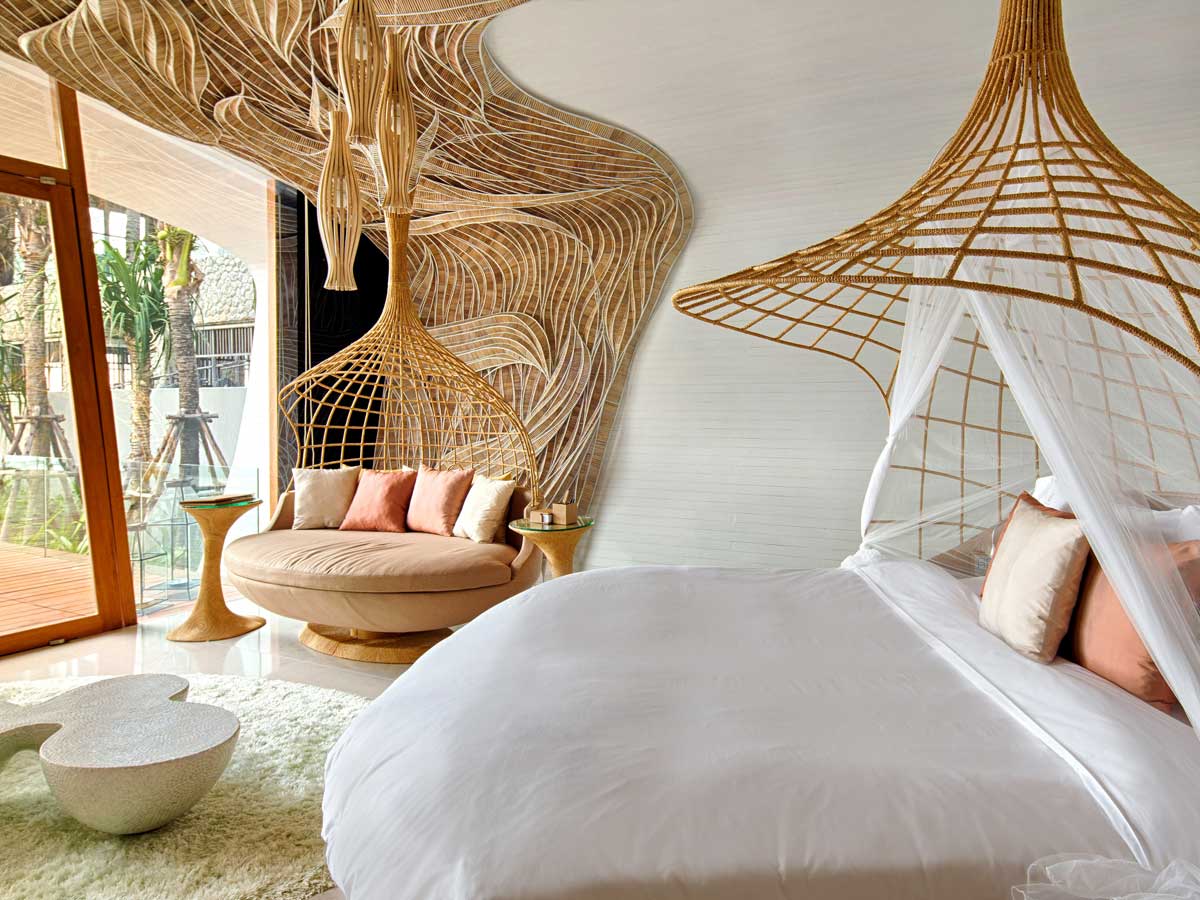 This lovely 3-bedroom villa was inspired by Thai culture and Buddhism, showcasing beds and sofas hanging from the ceiling by wicker bamboo. Its spa features an ancient Thai bell inscribed with Buddhist teachings! And now, if you make your way out to the Gallery living room you'll notice a collection of photographs, ceramics and tapestry from Thailand's most celebrated artists. A night at Villa Siam will cost you USD 2,625++/night.
#6 Last But Not Least, The Collector's Villa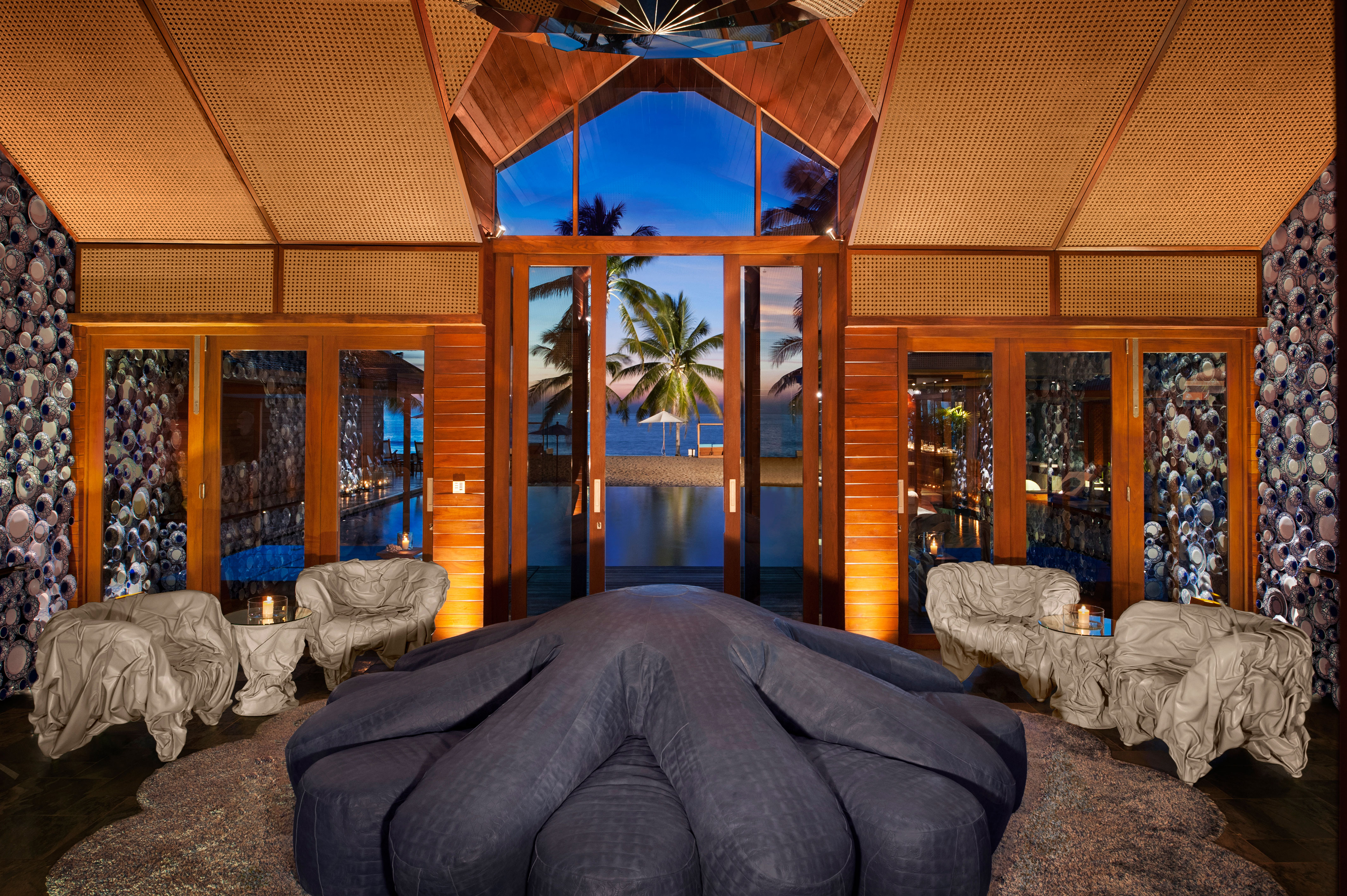 Four designers worked on this masterpiece, considered to be the centerpiece and most contemporary-influenced villa in the entire resort. Try to imagine this —  a "Living room of the sea" inspired by the ceramic temple of Wat Arun, with walls encrusted with 3,000 ceramic plates. Another fantastic room here is the Pearl Wall with walls completely covered in mother of pearl. This one goes for USD 3,375++/night.
#7 Let's Talk Food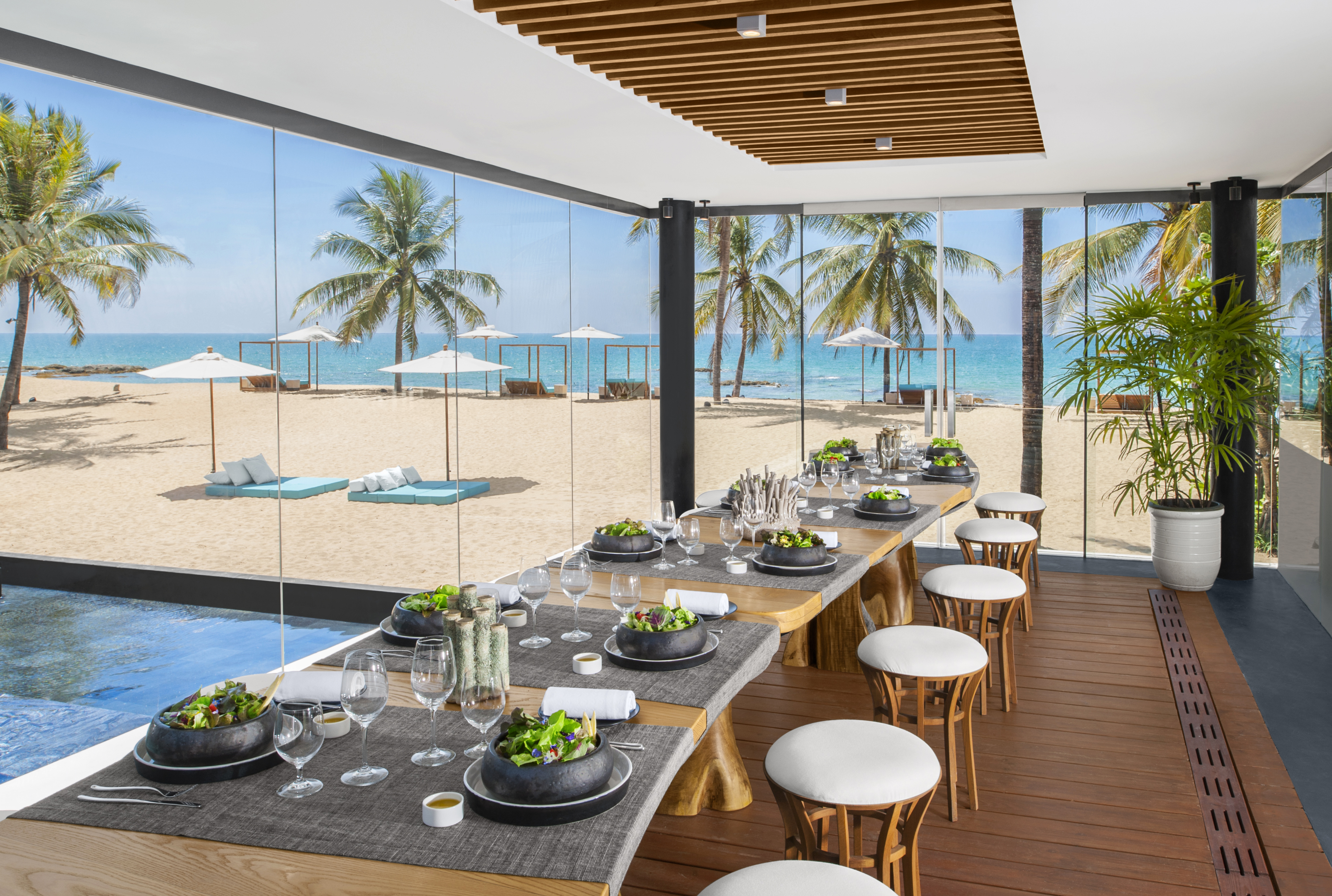 No matter your villa, you've got yourself an "Iniala Entourage" that comprises of a 24-hour on call driver, butler, chef, spa therapist and housekeeper. So back to the chef — Iniala has one of the best; the youngest chef to have ever received 3-Michelin Stars in Spain. His name is Eneko Atxa and he heads Iniala's exclusive Aziamendi restaurant. The restaurant overlooks the Natai River and although you can request for anything at all you're craving — and you can dine anywhere in the resort you want to — some favourites include the Truffle Egg and Foie Gras Ash.
#8 Giving Back to The Thai Community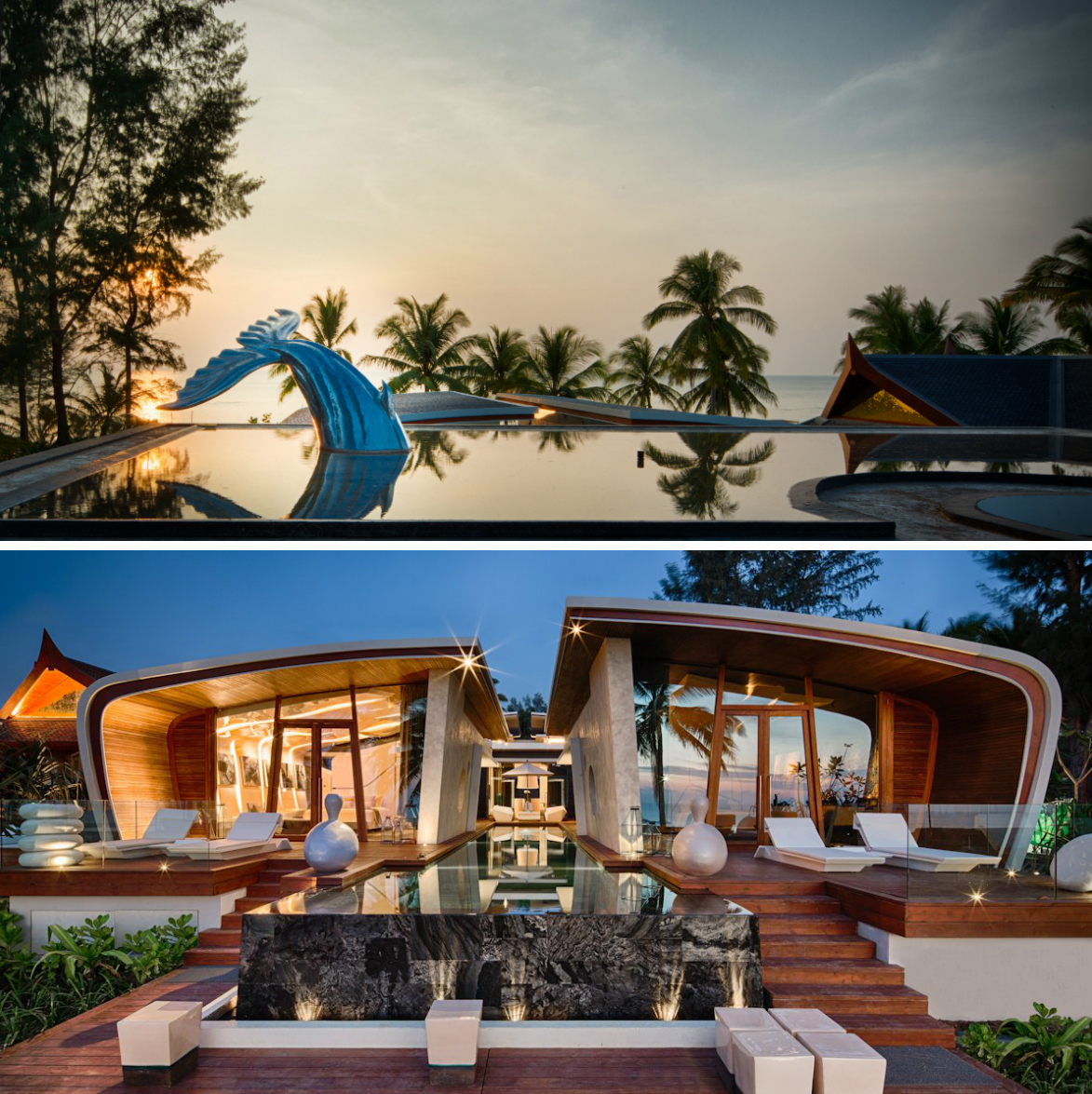 10 years ago, Weingard set up a charitable foundation called Inspirasia, that receives 10% of all booking revenues and 5% of other revenues. These funds, along with all efforts of the charity, aid in education and health projects, as well as helping the disabled community across Thailand, Indonesia and India. In conjunction with your stay we highly recommend making a visit to the Home Life orphanage in the Thai Luang. The children are the sweetest. You'll see, won't you?
So you like luxury?