Sushi, kobe beef, tonkatsu – these words are music to our ears! They're enough to make any food-trotter's mouth water, and we know that a lot of die-hard Japanese food fanactics (including us) dream of travelling to the land of cherry blossoms just to have a taste of Michelin-starred sushi to local street-style grub. While Jiro is an institution that warranted a visit from POTUS Barack Obama, these are our 15 less obvious (but no less mouth-watering) picks!
1. SMALL IN SIZE, BIG IN FLAVOUR
With its humble beginnings in a small sushi spot opposite the US Embassy in Tokyo, SUSHI SAITO has relocated from a hard-to-find venue to a slightly more well-known spot in Roppongi, Minato-ku, but still only serves seven to eight people at a time at their little counter. The squid sushi is remarkable here, and the sweet baby scallops in a seaweed roll is thought to be the best in Japan. Having earned two Michelin stars, the restaurant is always full, so best to book in advance.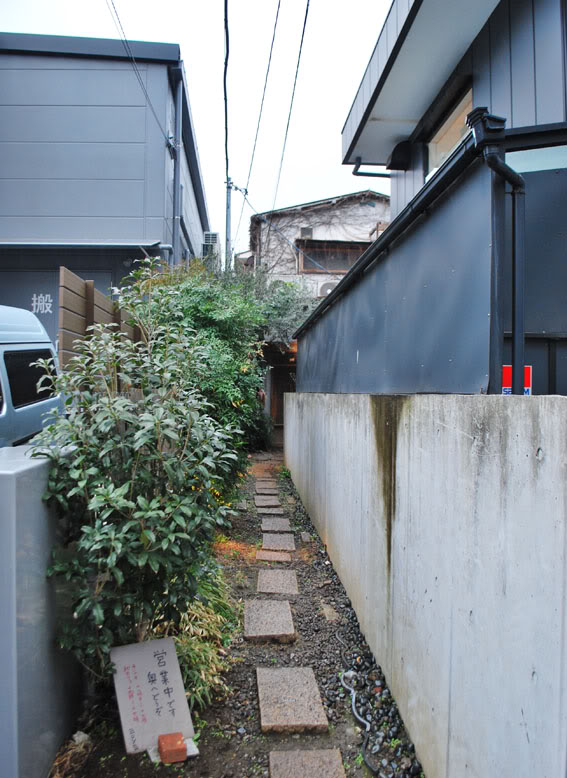 2. HARD TO FIND
A narrow stone path will lead you to AOYA, a tiny restaurant in an old house on a Nakameguro backstreet. This charming spot is quite hard to find, but just look out for the lantern down the road from Bonill to lead you to Aoya. They serve a good value lunch set that includes soup, rice and a drink. Expect Kyoto-style vegetables, curry bowls and spicy Korean hot pots plus delicious green tea and traditional Japanese. Happy eating!
3. EXPECT THE UNEXPECTED
KOYJU TOKYO is a hidden gem, specialising in the Kyoto-born kaiseki experience. You can dine at the counter or in private rooms with tatami-style or normal seating. The menu changes constantly but you can look forward to fare such as Hokkaido uni with horse crab and eggplant, dashi soup with shrimp ball and matsutake mushrooms, octopus with pumpkin and winter melon, and excellent sashimi. Definitely enough to curb your sushi cravings!
4. BREAKING DAWN
ENDO SUSHI is a sushi institution that has been around for more than 100 years in Osaka's central wholesale fish market. Crowds flock to this spot as early as 4am to wait until it opens an hour later. This spot is always packed up until its closing time at 2pm. What do people rush here for? The omakase menu is the thing to order: the freshest fish and shellfish to your heart's content. A lovely touch? Diners brush soy sauce on their sushi with small wooden brushes.
5. PRETTY AS POETRY
KANDA is located in an anonymous building on a quiet back-street in Motoazabu, Minato-ku. Chef Hiroyuki Kanda, a master of contemporary Japanese cuisine runs a tight ship and offers the freshest-cut sushi to mountain vegetables, served as prettily as haiku. This three-star Michelin restaurant can only accommodate eight customers at a time, so reserve well in advance.
6. BEEF IT UP
If this classy joint looks somewhat familiar, it's probably because this is the same restaurant and hotel from Sofia Coppola's movie Lost in Translation, which stars Bill Murray and Scarlett Johansson. The NEW YORK GRILL on the 52nd floor of the Park Hyatt in Shinjuku-ku is all about the meat: from Hokkaido Ribeye to Kobe Prime Cut, feast on the tastiest beef in the country. Reserve a table next to the window to enjoy your meal overlooking the magnificent views of Tokyo.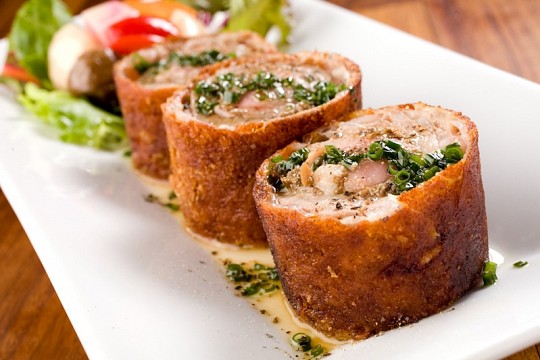 7. HEALTHY BITES
Don't be fooled by the traditional décor, wood elements and low lighting of GOCHIZEN. Located in Nishiazabu, Minato-ku, they actually serve playfully modern Japanese cuisine with unique food presentations. Here you can taste delicious pork and vegetables in season cooked in such a way that it doesn't stray from the actual taste of the produce. You can expect an organic fare of best-quality veggies and pork dishes. Even their condiments are natural – chefs hand craft mayonnaise and other dressings for each dish as they cook.

8. LOCO FOR ECO
Celebrate the eco-lifestyle at KURKKU, a mini green emporium on a Harajuku backstreet. If you can figure out where it is (hint: it's on the first floor of a window-lined building), you'll be able to enjoy their light meals with an Italian twist using organic Japanese farm produce. Try the restaurant's soba noodles served with an abundance of fresh vegetables and meat, and a choice between of aromatic black vinegar or a maitake and shiitake mushroom dipping sauces. Yummy AND healthy!
9. MELTS IN YOUR MOUTH
A Tokyo institution opened in 1965, MAISEN is located in a former public bathhouse in Harajuku, Shibuya, and serves melts in your mouth tonkatsu. Having achieved pork perfection, it's extremely popular with locals, and is especially known for the black pork that originally hails from China. If you're a big fan of pork tonkatsu, then you shouldn't miss this restaurant. Great for quick lunch set meals.
10. FAMILY STYLE
It's a little hard to pronounce – okonimiyaki (try saying that 10 times in a row) or Japanese-style pancakes are offered in SOMETARO, a family-run restaurant housed in a traditional wooden house in Nishi-Asakusa, Taito-ku. Expect flowering ferns, bamboo shoots mixed with other veggies and seafood. It's a true Japanese experience, with your food cooked in front of you as you sit on tatami mats.
11. WHIMSY FOOD

You may not recognise your food as food, which can only mean one thing. You're in NARISAWA. That's right, what you were served looks like a moss-covered stone, but it's really butter (who knew). Blending classical French cooking techniques with strong flora aesthetics, you're in for a whimsical dining experience while you savour their standout dish: the Wagyu rump roast marinated in leek, basted in olive oil and then carbonised on the outside.
12. HIDDEN AWAY
It will be easy for you to love TEN-ASA, a hidden tempura spot in Ginza. But take our word for it when we say it's not easy to spot. You'll have to walk in alleys between (barely shoulder-wide) multi-storey buildings, and pass garbage cans and air-con vents. Don't let that throw you off though, as the adventure is certainly worth it. Enjoy your set lunch or dinner of tempura with a flask of chilled sake, and you're in for a meal you won't soon forget.
13. HIGH DINING
Get ready for a night full of surprises at UKAITEI. When dining here, be sure to request a private room, at no extra charge. The intimate experience of dining VIP-style with just your friends and the chef is arguably the only way to celebrate a special occasion. Specialising in teppanyaki style cooking, savour premium quality grilled dishes in this sophisticated 150-year old merchant house portraying an East meets West dining experience. The menu at Ukai-tei is not strictly teppan grill, as it includes classic European cuisine with dishes like smoked salmon and consommé.
14. ONE OF A KIND
You would be forgiven for thinking you've walked into a Shinto Shrine, thanks to the presence of weeping willows, a moon viewing pond and a Torri gate traditionally marking the transition from profane to the sacred. Boasting a Kaiseki menu, TOFU-YA UKAI is one of those "only in Japan" experiences where tofu lovers will enjoy (as the name suggests) special tofu course set menus. Seasonal menus, which may comprise of a few slices of market-fresh sashimi, perfectly accompanied by a flask of chilled sake and delectable morsels of wagyu beef simmered with ginger, are also available.

15. GASTRO GRUB
After all that Japanese fare, you might want to change it up for your tastebuds. L' Atelier De Joel Robuchon will surely whet your appetite with their casual open kitchen concept as you dine at the counter and watch chefs prepare your food. A typical lunch set menu includes String beans salad and "mimosa eggs" with spring cuttlefish for starters, and roasted lamb "Gigot" topped with red bell pepper served with mashed potatoes. Here, you can expect a fusion of Japanese sophistication with French panache! Bon appetit!