With summer finally here, a trip to Bali is so necessary. The beach, golden sands, and parties — it never ends (and you wouldn't want it to). But the real party is where the best people are, so gather your troops and plan one epic party in Bali that they'll be talking about for ages, with a little help from our friends at Q Events Bali.
Read also: How to Throw a Balinese-Themed Party at Home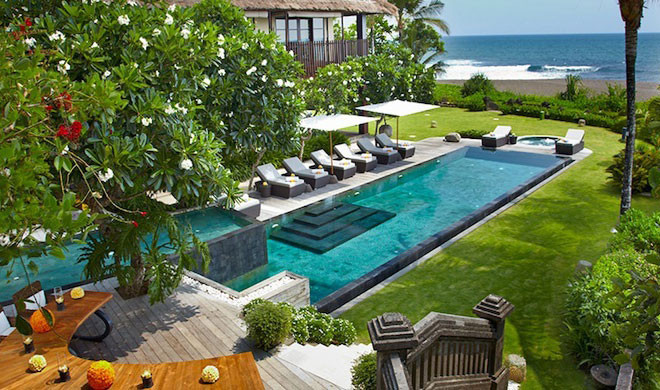 #1 Finding That One Epic Villa
There is no villa more perfect for a party than one of Bali's many 5-bedroom villas. Large villas have gardens ideal for hosting a beautifully set up dinner, and of course, it wouldn't be a party in Bali without a swimming pool!
There are plenty of villas around the island that can accommodate groups of 10, so what you need to decide when picking a villa, is your after party: do you want to be close to nightlife in Seminyak, or further away in Uluwatu where there are no noise restrictions and your guests can party till the sun comes up?
#2 Add a Wow Factor 
Go ahead and surprise your guests with a little something extra: giant lights that spell out 'PARTY', fairy lights, fireworks, a birthday cake — you can find almost anything in Bali!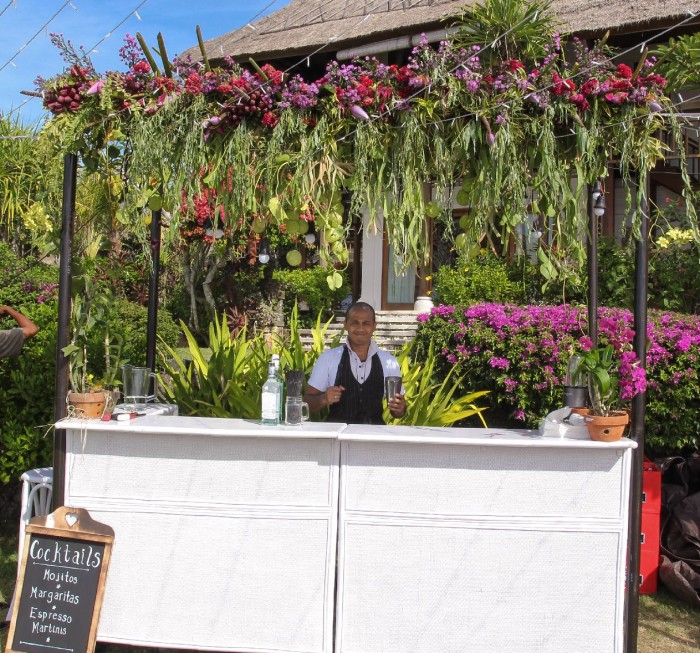 #3 Hire a Bartender
This is what you need to do: ask every one of your guests to get a bottle of spirits at duty-free, and Q Events Bali can set up a bar and have a bartender tend to drinks, as well as provide all the garnishes, glasses, and even coffee for espresso martinis should you want those. It'll cost you just USD 20 per person for eight hours.
#4 For the Night's Entertainment
You're in Bali, and there's no better way to celebrate than with performances by traditional Balinese dancers, fire dancers, or a live band! Personally, we recommend one of the best acts on the island, Lydia Rose and her band, who really know how to get the party started.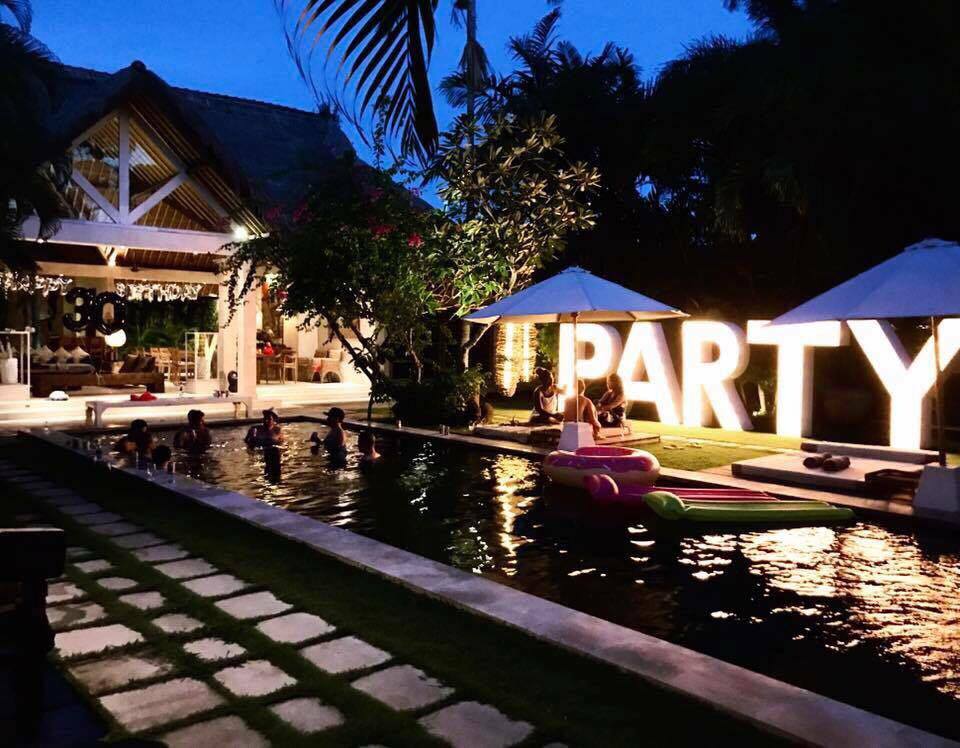 #5 A Recovery Pool Party You've Never Experienced
Alas, the inevitable hangover. Bali provides the most unique — and ultimate — hangover cure that'll give you an immediate energy boost for Round 2. "The Works" by The Dose Bali is set up in your villa and hits your hangover with 1L of fluid and electrolytes, Vitamin B to help with any hangover-induced anxiety, Vitamin C, and glutathione, also known as the "mother of antioxidants". All excellent for your liver and energy levels and hey, you can get a group discount too.
Bonus: Take it Easy
Relax by the pool with toys and floats, whilst enjoying greasy hangover food prepared by a private chef! That's how you party in Bali.