A lot has changed in the past 30 years since 2 German backpackers supposedly "discovered" Krabi's beauty, making it a must-hit on the backpacking and chill-out circuit. Now more set up for the active nomad, Krabi has a distinct allure which is wholly its own. Here are 7 ways to keep it luxe:
#1 Longtail It Out of There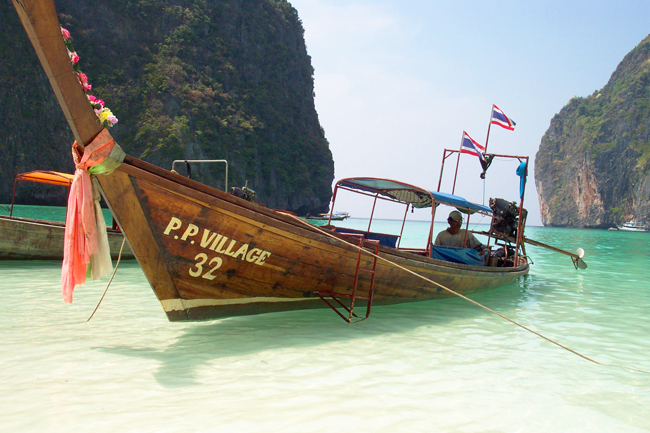 What: The best thing to do when you get to Krabi is to leave! Due to the dramatic karsts, to get to the best sights, beaches and of course islands, you're going to need to take to the life aquatic – so hire yourself a longtail for the day (or everyday) and cruise around. There's a few standard itineraries offered by the drivers, but Ko Hong, Ko Poda, Chicken Island (it does indeed look like a chicken), Tonsai Beach, and Railay Beach, should keep you busy for a few days of rustic-chic boating.
#2 The Grotto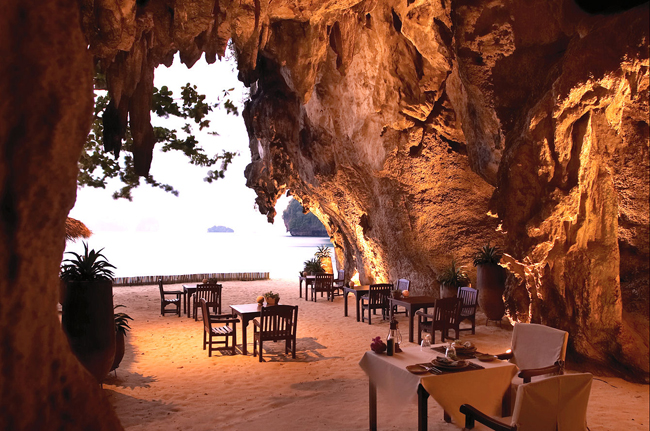 What: Part of the Rayavadee Resort on Phranang Beach (which is only accessible by boat), a late lunch here makes our list of 7 places you have to dine at before you die, and it's easy to see why. Think fresh, beach barbecued squid, a perfect Andaman sunset, and and then there's that whole dining in a cave with sand underfoot thing. You also just happen to be a short stroll away from the Phranang Penis Shrine, but we'll get to that soon.
#3 A White Wat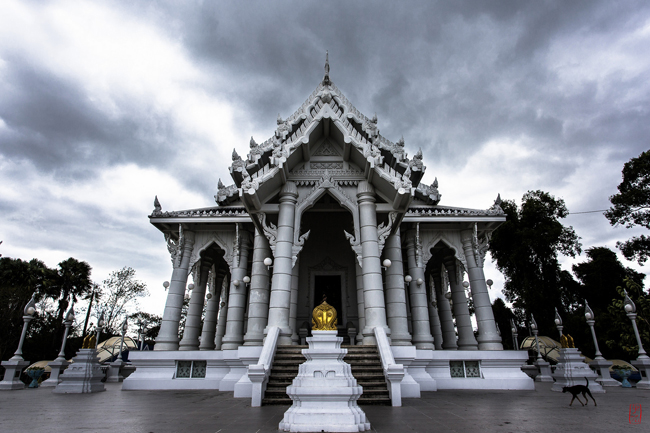 Wat: While not as famous as Wat Rong Khun A.K.A. The White Temple in Chiang Rai, Wat Kaew Korawaram perches on the hill just above Krabi Town and makes for an easy stop if you plan on visiting the night market directly across from the temple's entrance. With blue tiles covering the roof, and of course the uniqueness of being an all-white Buddhist temple, it's a definite highlight for the temple-traveller.
#4 A Killer Hike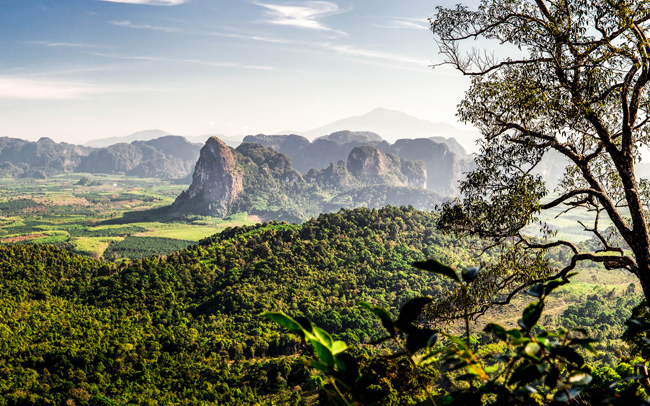 What: If you're up for a hike, the Khao Ngon Nak trail (or Dragon's Crest Trail) culminates in amazing vistas across the stunning Krabi-provincial landscape once you reach the top. The trailhead is located about 5 km from Tubkaak Beach and is a relatively short 4 km ufffffff uphill. The views? Worth the sweat, plus there's a pretty sweet beach to reward yourself at when you get back down.
#5 A Penis Shrine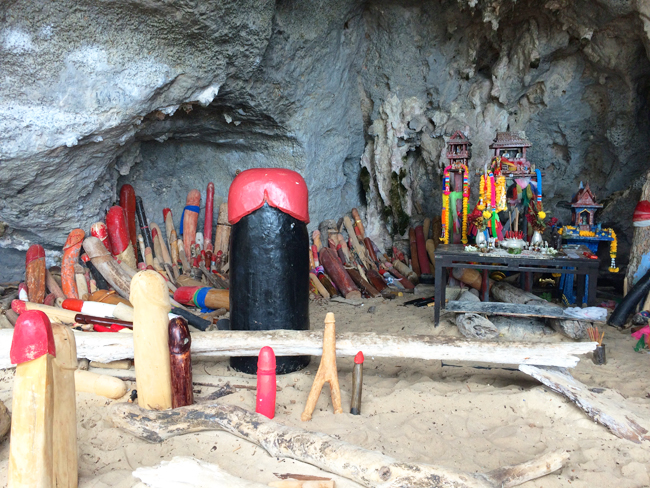 What: Legend has it that Phra Nang (Princess) Cave on Phra Nang Beach is home to a mythical sea princess, who if provided with offerings and prayers will bring fisherman success in their catch and protect them and their boat while at sea. It also seems that providing the princess with phallic offerings brings good omens in the fertility department. We can't help but thinking it's just a bunch of horny (and funny) sailors out at sea a little too long, but whatever floats your boat, it's a fun stop.
#6 A Climb up a Rock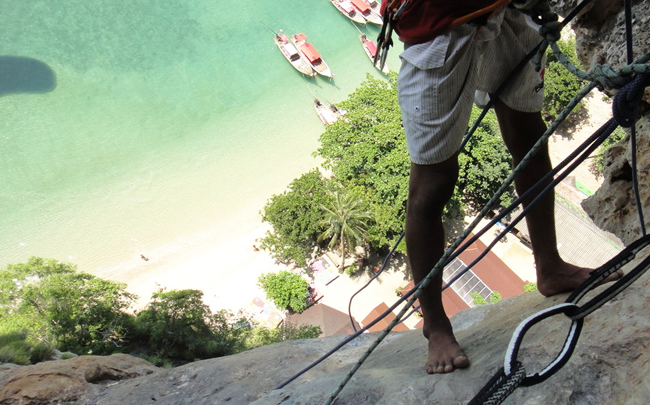 What: If anything, Krabi is probably most well known for its rock climbing. Whether you're an experienced climber or first-timer however, Krabi offers a route and technicality for all levels of experience. For the beginners out there who want to give it a go, check out Real Rocks Climbing School – the only South East Asia Climbing Federation certified instructors in the area. Bouldering over the water, sign us up.
#7 A Perfect Beach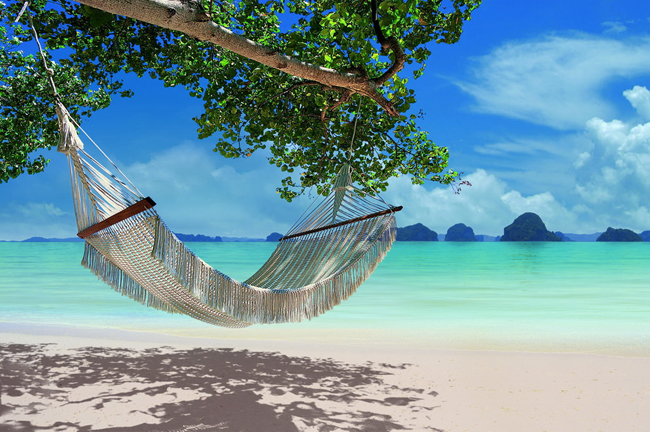 What: While most of the tourists head to Ao Nang and Railay (which are worth the visit) heading west some 20 km from Krabi Town proper will land you at Tubkaak Beach. Home to the Four Seasons and The Tubkaak Krabi Boutique Resort, our advice is to stay here the whole time and make the trip into Krabi Town when you just can't stand any more powder white sand, offshore island views, and/or turquoise waters. The little shack at the end of the beach offering massage? A once in a lifetime experience.
Image Credit: Main, 1, 2, 3, 4, 6, 7