While the Greeks may have their labyrinths and the English their hedge mazes, you don't need to book a trip to Europe to live out your Maze Runner fantasy. Because really, who doesn't love a maze?
#1 Gimnyeong Maze Park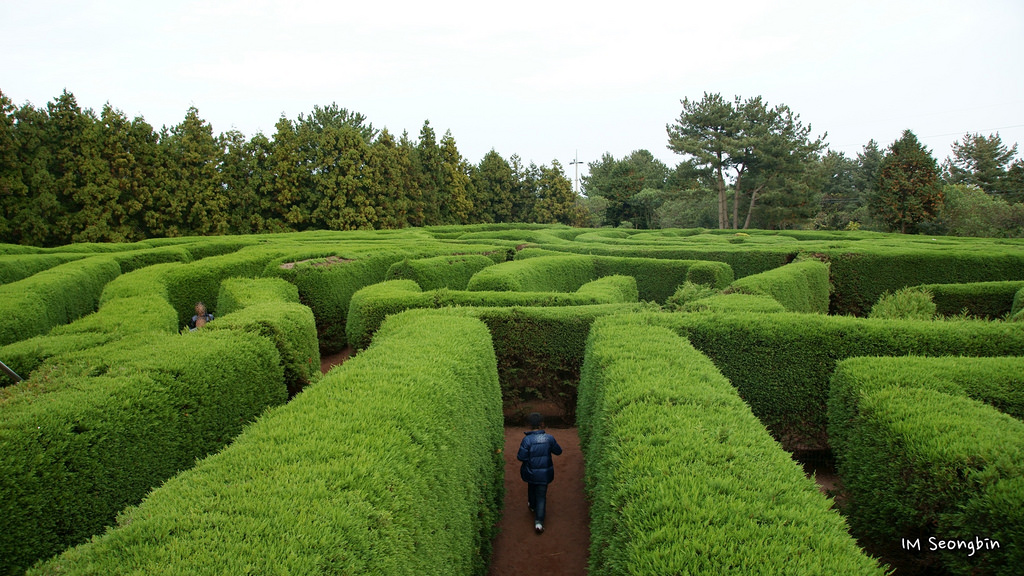 Where: Jeju Island, South Korea
What: Dreamt up by Frederic H. Dustinan, an American professor at Cheju National University, the Gimnyeong Maze Park is a classic English hedge maze built in homage to his love for the South Korean island. Personally maintained by the man himself, the huge labyrinth is formed in the shape of Jeju Island with seven images incorporated into the foliage. We won't spoil anything, but with three sky-walks and an observatory that gives you an aerial vantage, see if you can spot them all.
#2 Harbin Ice Maze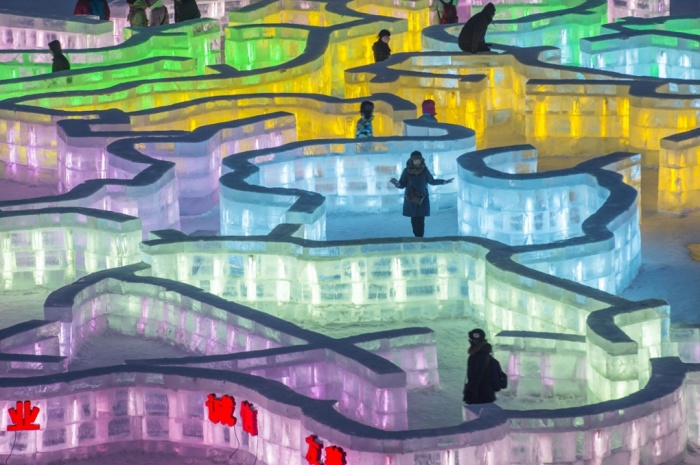 Where: Harbin, China
What: As part of the annual Harbin Ice Festival, the Ice Maze isn't so much about getting lost, but rather gleefully slip-sliding your way through the technicolour illuminated ice walls. It's super pretty, family friendly, and looks dreamy in photos. What more can you want?
#3 The Ghost Maze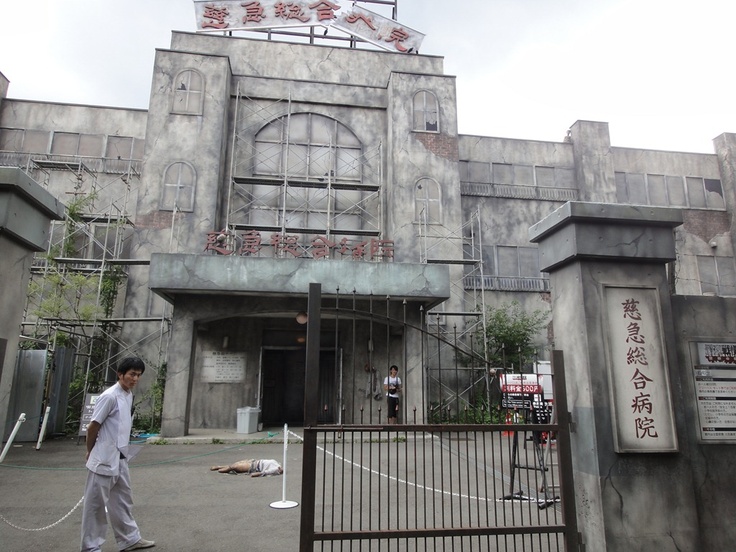 Where: Mt. Fuji, Japan
What: This one's for the thrill seekers. Inside Fuji-Q Highland Amusement Park you'll find one of the largest and "scariest" haunted houses in the world. The Ghost Maze isn't your typical theme-park haunted house however, but rather a 3000 m² labyrinth that allows visitors to start from a variety of entrance points with multiple routes and outcomes. As opposed to American gore-horror, the Japanese haunted house experience plays more subtly on your internal fears. The average time to navigate the house? One hour. Which sounds pretty worth it in our books.
#4 Pete Maze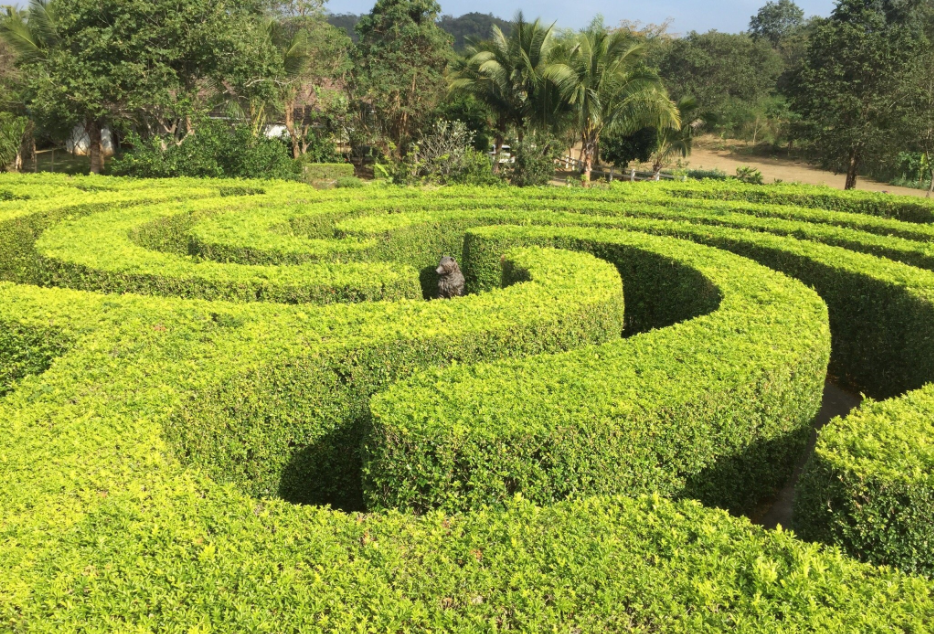 Where: Khao Yai National Park, Thailand
What: Like many things in Thailand, some things just don't quite translate properly. The Pete Maze is located a short drive Northeast of Bangkok in Korat, but don't let the rather lackluster name dissuade you from visiting the largest hedge maze in Thailand. Another good one if you're travelling with kids, the Pete Maze is also anything but easy to complete with multiple surprises found throughout.
#5 Infinity Maze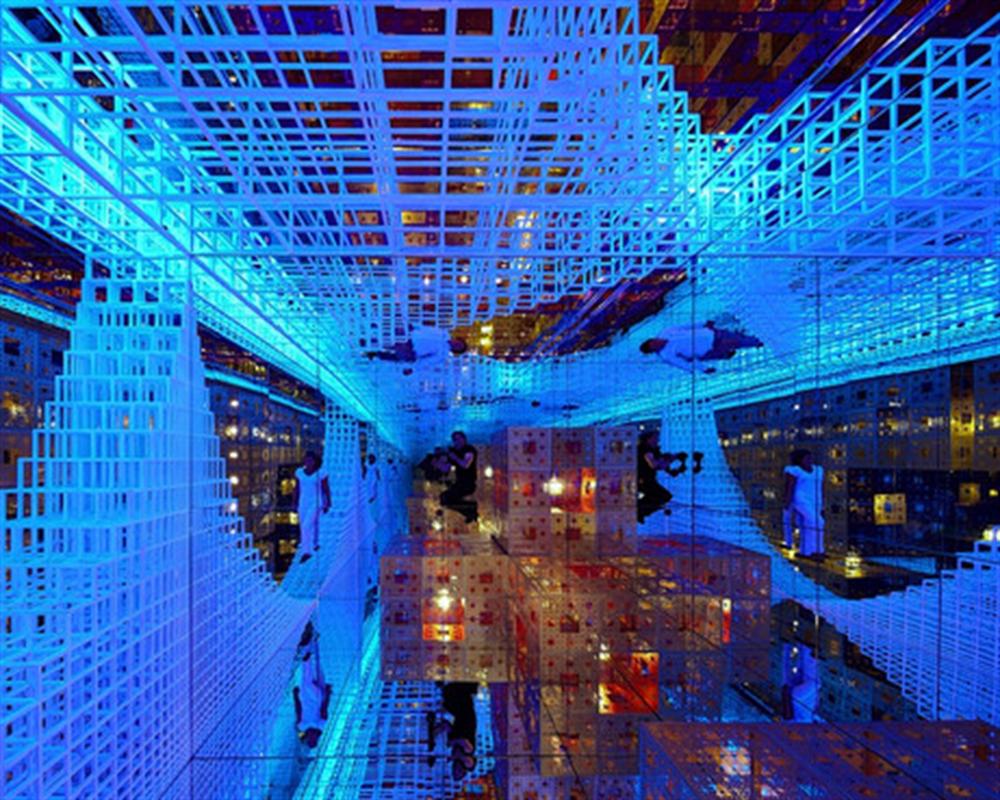 Where: Pattaya, Thailand
What: While not quite as highbrow as Yayoi Kusuma's Infinity Room, the mind-bending Infinity Maze at Ripley's theme park in Pattaya is worth checking out. A super treat if you've got little ones to entertain, the roughly twenty-minute experience will see you navigate multiple sensorial illusion rooms that include innovative lighting effects, sound fields, atmospheric effects and mood setting music. While you're there, don't miss seeing Britney Spears alongside the Dalai Lama (in wax that is) at Louis Tussaud's Waxworks.
#6 Coban Rondo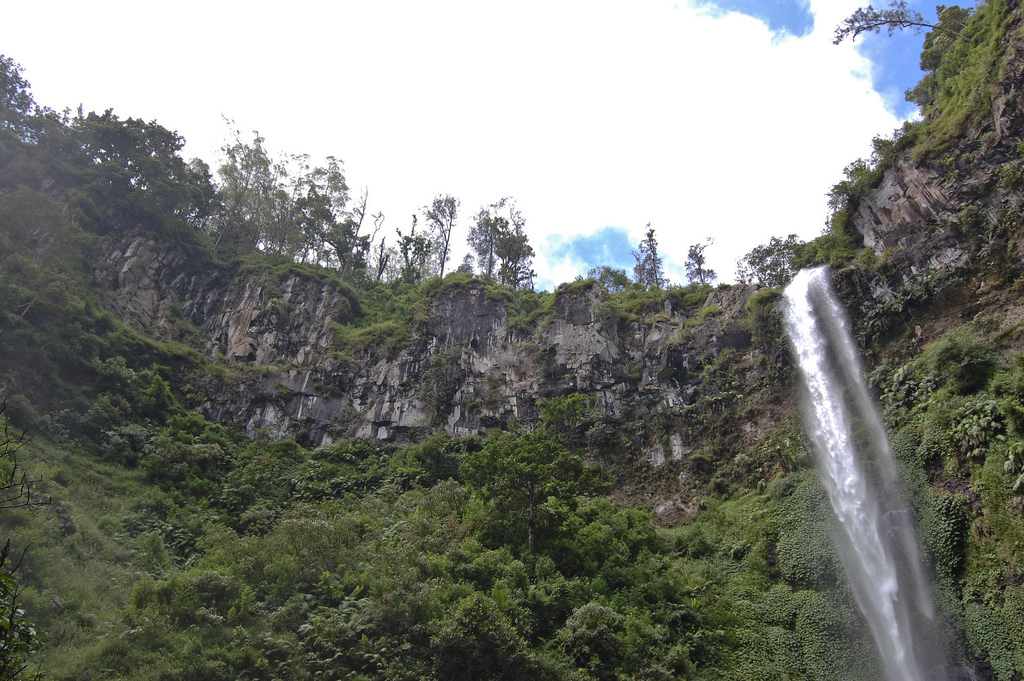 Where: Malang, Indonesia
What: Okay, the hedge maze here isn't that spectacular but it's definitely worthy of a visit if you're a maze fanatic. What is spectacular though is The Coban Rondo waterfall nearby. Make a day trip catching both if you happen to be in Malang. Now if only someone could put a waterfall at the centre of a maze…
#7 Valley of Love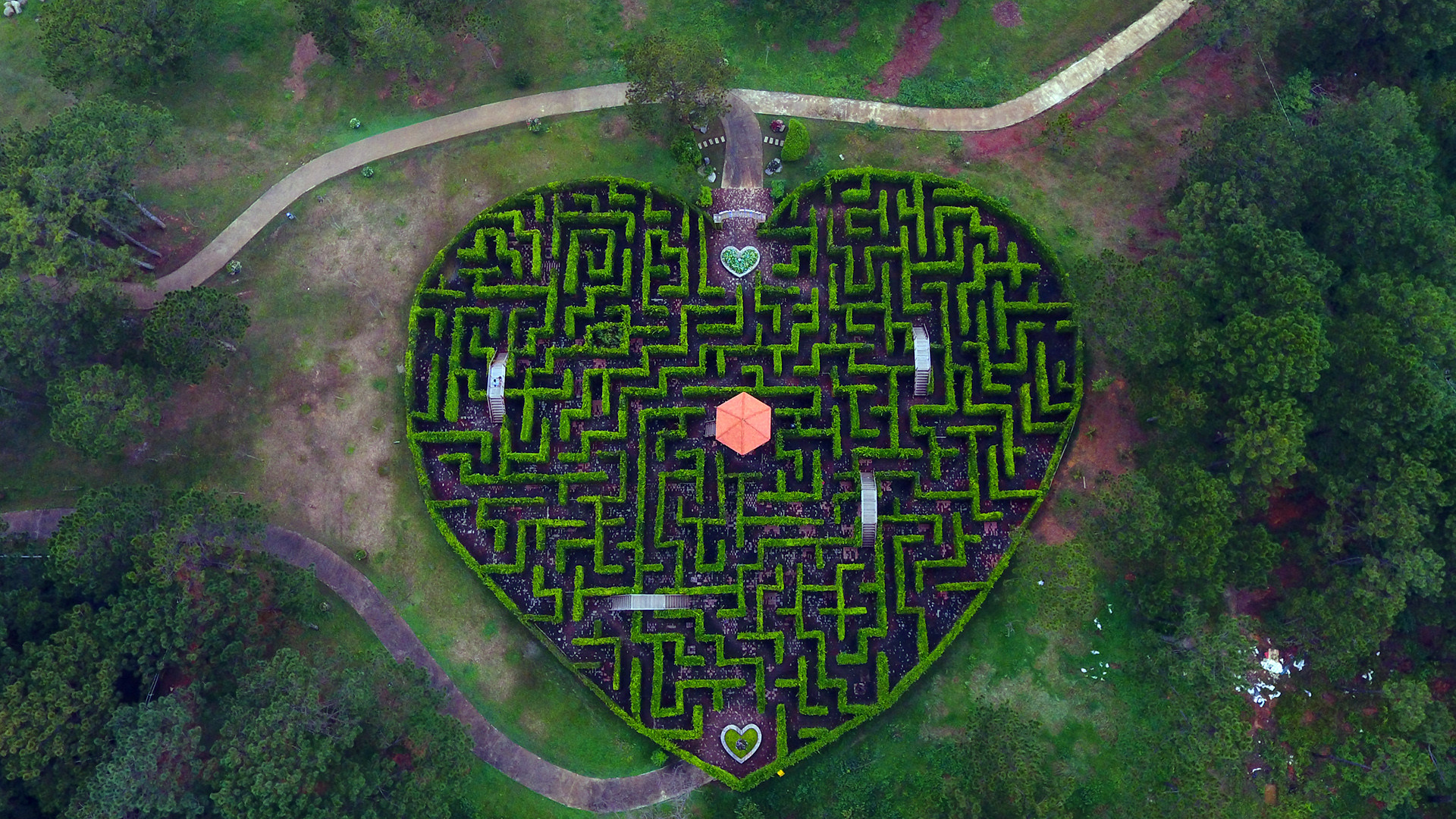 Where: Dalat, Vietnam
What: One of our favourite under-the-radar gems, Dalat's cool mountain air and laid back vibe can easily cause one to lose a sense of time. Besides the colonial French villas, eccentric locals, and proliferation of strawberries and local wine however, a trip to the Valley of Love is worth it if you like your love (and mazes) a little kitsch.
#8 Marina Square Mall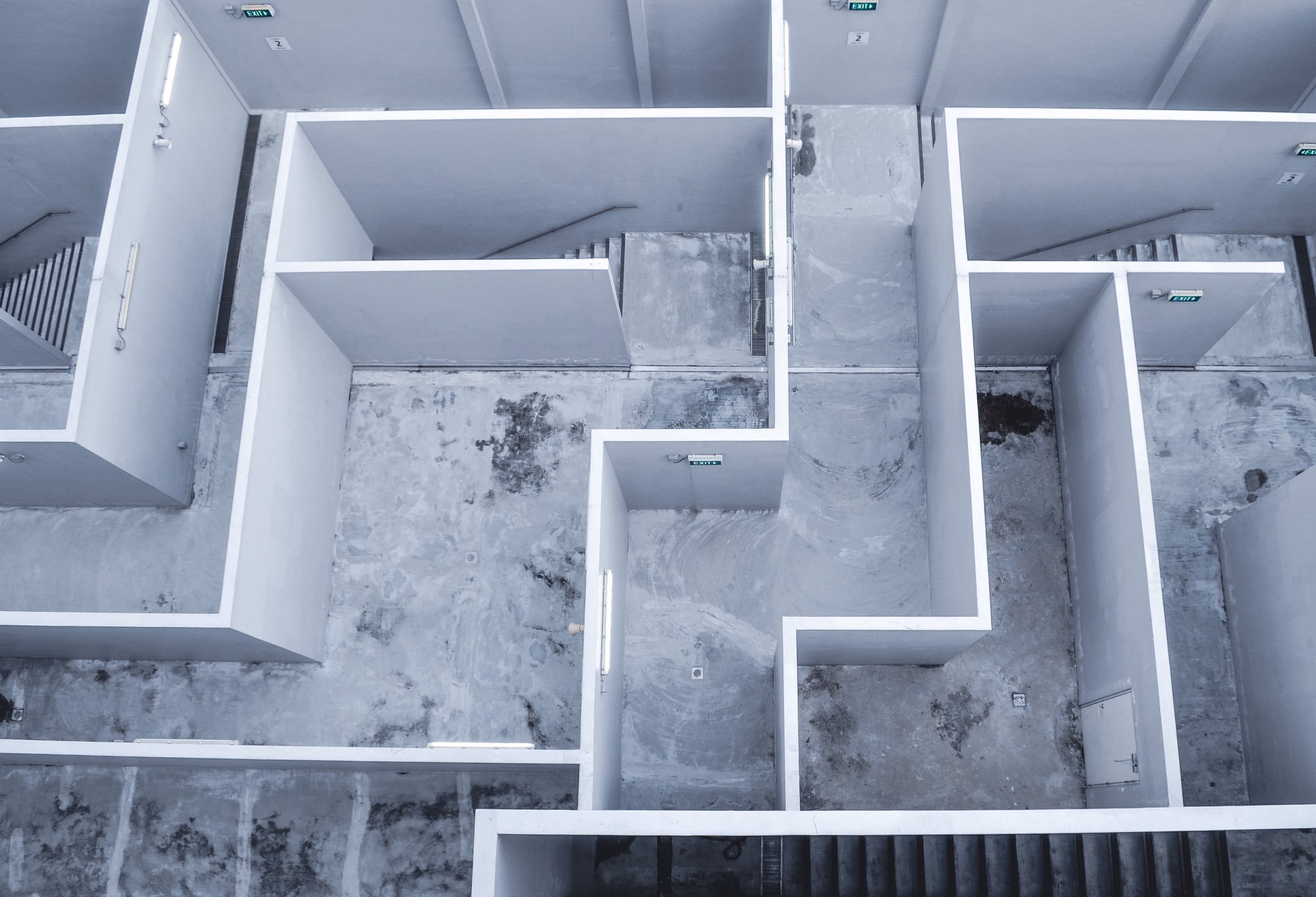 Where: Marina Square Mall, Singapore 
What: A sort of secret of the city, head to the roof of the mall and find the spiral staircase near the Mandarin Oriental. The unintentional (or is it?) maze is actually emergency exit paths from different areas of the mall. We think it's one of the more interesting architectural features in Singapore, and that says a lot for the Island's proliferation of starchitect designed spaces.