As high season kicks off, there's certainly no shortage of options of where to spend your time (and money) in Phuket NYE. For the masses, look no further than Patong – where thousands of revellers shoot off fireworks and send lantern wishes up into the sky to usher in 2016, but if you're looking for something a little more…er…intimate, we've got some spots that should do the trick; after all, there's a reason Phuket NYE is an A-lister favourite.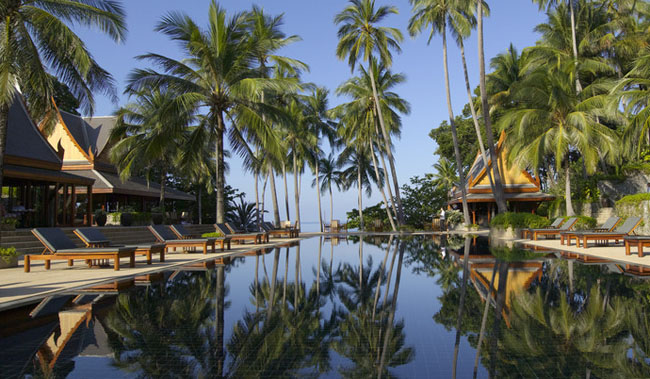 What: The most sought after ticket in town, the original Aman has been throwing star-studded and super exclusive NYE fêtes since opening its doors. Hope you booked your villa early though, as Aman junkies have made it a tradition that this is the only place to ring in the new year properly. Past New Year's guests include Beyonce and Jay-Z, Naomi Campbell, and of course Miss Moss – who has made it an annual tradition. Rumour has it that Angie and Brad are around this year.
#2 Home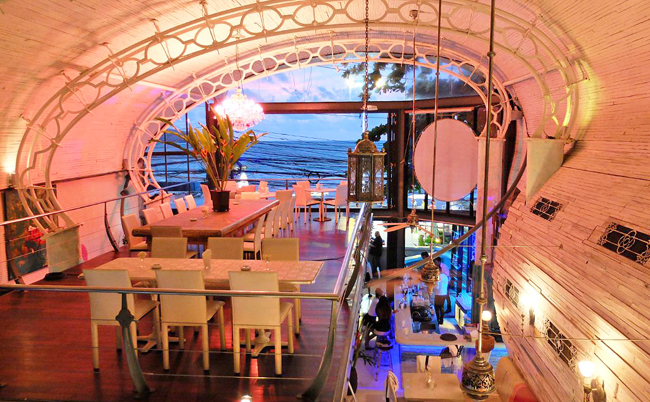 What: If you havn't checked out Home, NYE might be the perfect time to do it. Lauded owner/chef Daniel Isberg alongside the always charming front-of-house maestro Thomas, will be serving up a gourmand four-course (with bubbly) that should be the prefect warm-up to DJ Beycan + guests spinning on the newly opened rooftop bar – promising one of the best views of the fireworks on the island.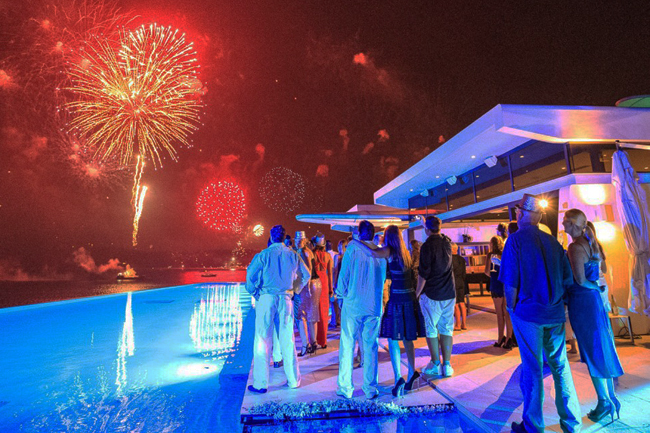 What: While the new Kata Rocks does indeed rock, it also throws down a legendary NYE party to boot. With a theme of 'Havana Nights' held alongside a 35 metre infinity pool, killer views of the fireworks, Cuban cuisine, and lots o' rum cocktails – who says you shouldn't Salsa your way into 2016?
#4 Catch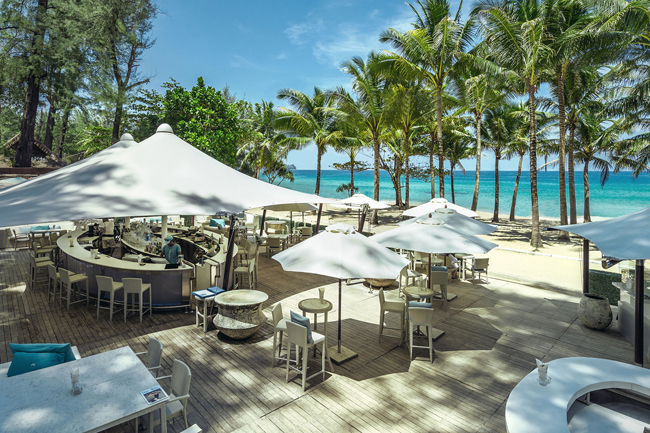 What: The long-standing scenester of Surin Beach, Catch always throws a packed party without even seeming to try. Connected with Twin Palms, the gala NYE dinner (which will be anything but stuffy) also gets you into the beach party where you can expect the beautiful set, wearing lots of white to highlight their tans and match the decor.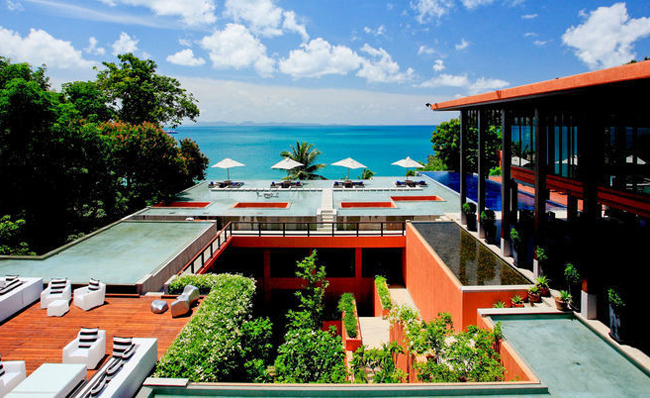 What: Foregoing that fancy attitude and black-tie thing, Sri Panwa is refreshingly saying goodbye to 2015 with a kitchy theme and scrapping all the regimented programming for an all-out fun-fest. Hosted by drag queen superstars Pangina Heels and Siri Soda, DJ Ono will be spinning until the morning hours at this cliff-top stunner.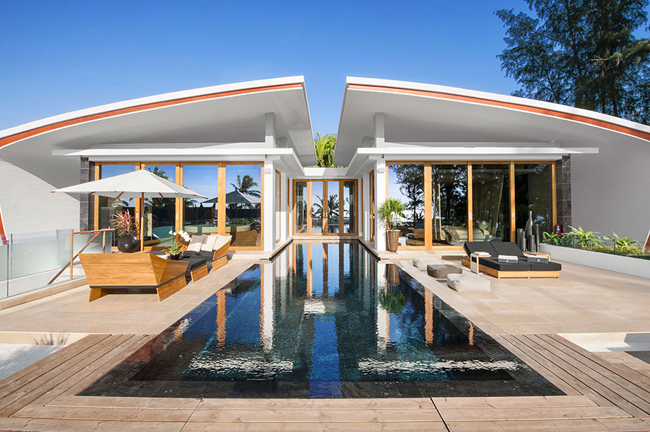 What: A special Phuket NYE penthouse package that begins on December 31st and sees you coasting into 2016 in style. The hippest address on the island offers stunning views of Natai Beach and plush landscaped carpets that are oh-so-perfect for lounging – champagne in hand. But, there's only one, so better act fast.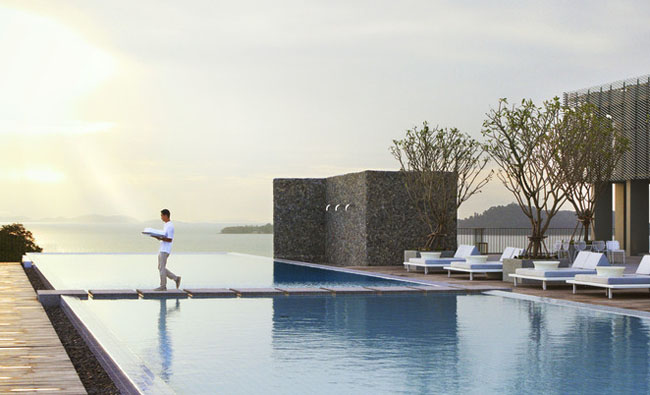 What:  Point Yamu's going Latino for NYE with a Carnival theme. The gala dinner buffet features lobster, black kingfish ceviche, carnival corn, pulled pork, spiced whole fish, Wagyu beef and scallops, so you might just need to roll or crawl your way to the oceanside terrace at midnight where Carnival dancers and Latin Jazz and Pop will say goodbye to 2015.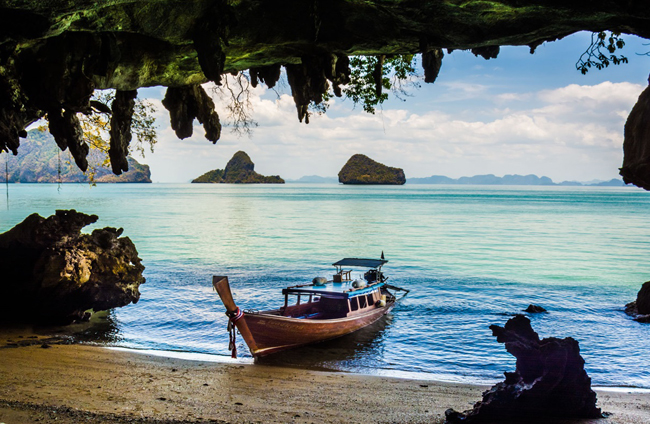 What: For those seeking seclusion and romance but still like to stuff their face, dinner here is an indulgence in an epicurean buffet of rock lobsters, giant squid, Australian grain-fed beef striploin and sautéed foie gras. With a theme of 'Golden Fire' the evening will culminate in Thai classical performances, fire shows, and fireworks – just save some for the bedroom.
#9 Re Ká Ta Beachclub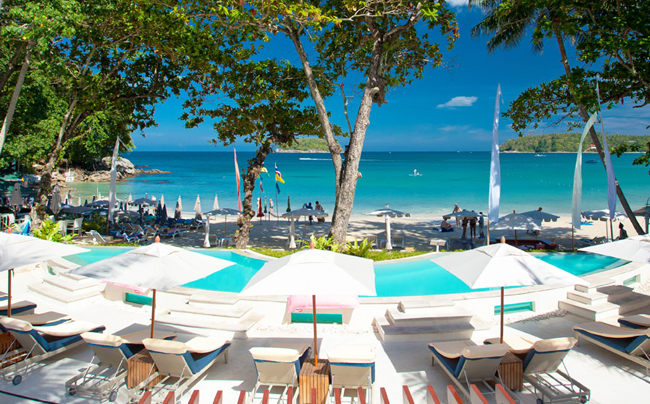 What: Known for the best surf in Phuket, Kata beach and Re Ká Ta Beachclub at the Boathouse keeps things a little cooler than their Patong neighbours. This New Year's Eve the beachclub is throwing a 'Night in Colour' party with DJ's, a buffet dinner, neon dance performances and fireworks. Poolside or in the sand, it's a top spot for island hedonists.
#10 Nai Harn Reggae Bar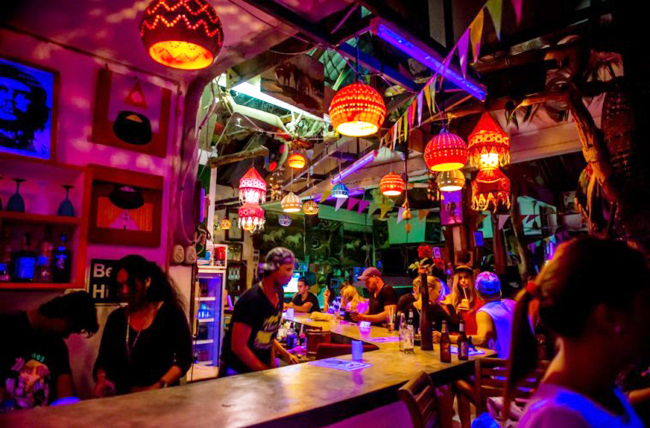 What: For music lovers who aren't into the typical NYE, Bermudos + guests will be spinning all night, all New Year's Day, and will still keeping it going well into January 2nd! With music on the Tech, Deep, and Acid side, this party should have you dancing like no one is watching- and they won't be, because you've all just partied until January 2nd – enjoy the hangover.
#11 Seduction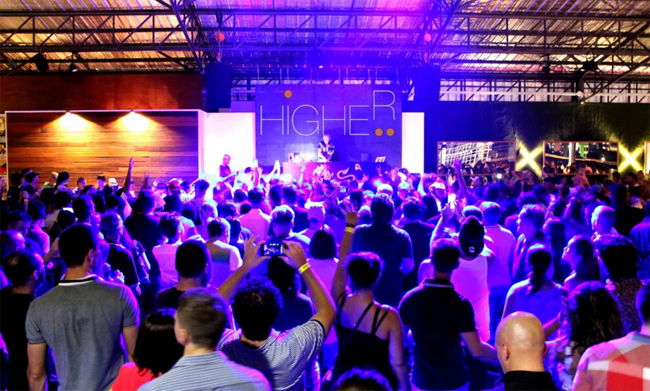 What: With no shortage of options for a banging Phuket NYE, the Seduction complex has five venues to keep you busy. Higher – the rooftop restaurant and bar is doing a set menu featuring foie gras parfait, crab ravioli, grilled tenderloin and king fish, and offers front-row seating along the windows for the fireworks. Blow, on other hand, will be welcoming 2016 with their resident DJ's Joe Gradante and Mr. Sour with table bookings essential.
#12 Dream Beach Club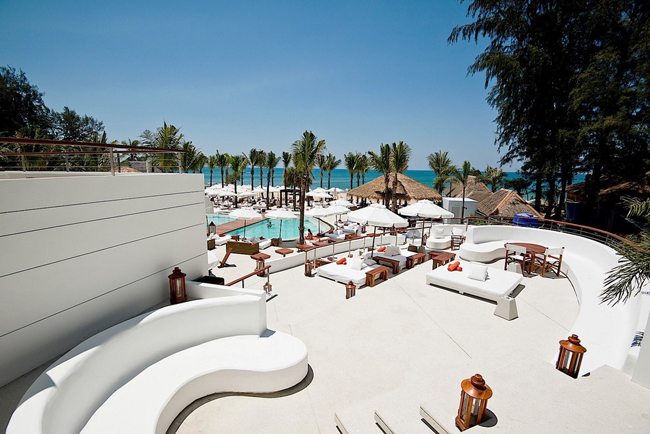 What: Formerly known as Nikki Beach, Dream Beach Club is the newest to open on Bang Tao Bay. With a new rooftop party bar, and the most expensive burger in Asia (think: foie gras, a gold leaf bun, a bottle of Dom and a one night stay in the Sky Suite at the Dream Phuket Hotel) you could be one of the first to say "I was there in 2016".
#13 Bliss Beach Club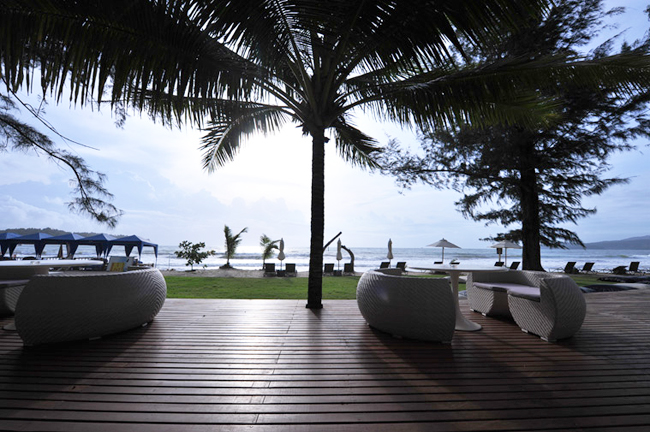 What: Up on Bang Tao Beach, Bliss is hosting some international DJ's, foregoing a cover charge, and serving a set menu dinner if you're feeling hongry. More laid-back then the beach bars to the South, this in-the-know bar and restaurant is a perfect spot if you've got little ones but havn't quite grown up yet.
#14 Iguana Beach Club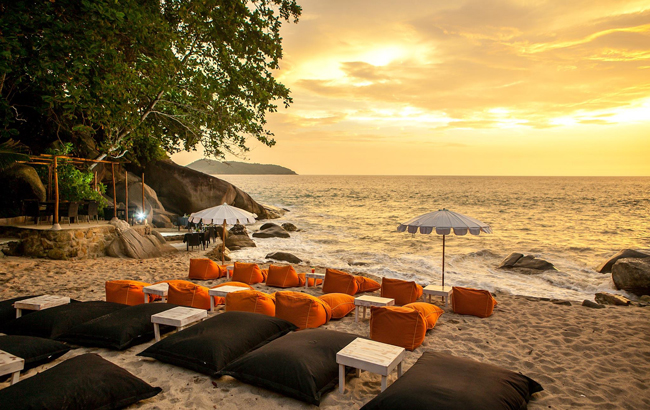 What: Free entry and a party in the sand from 8 pm 'till sunrise, Iguana Beach Club is the only private beach in Patong with a focus on friendly, laid-back vibes for music lovers. If you're popping about all night, a pillow on the beach here should make a great spot to welcome in the first light of 2016.
Where will you wake up in 2016?
Image Credits: Main, 2, 3, 4, 8, 9, 10, 11, 12, 13, 14,