Need some Christmas gift ideas for the jet-setting men in your life? Whether it be for dad, son, bro or husband, and running the gamut from easy stocking stuffer to blow-him-away Luxury travel bag, these presents are sure to bring the jollies.
#1 DJI Spark 

What: Launched in May to critical fanfare, the DJI Spark introduced drone photography to a wider audience with its simple features and tiny size. Without getting too technical, the Spark is arguably the best bet if you were looking to play around with drone photography but aren't necessarily obsessed with becoming a 'pilot'. The best part? Carry-on friendly.
Cost: $ 499.00
#2 Carry-on Cocktail kit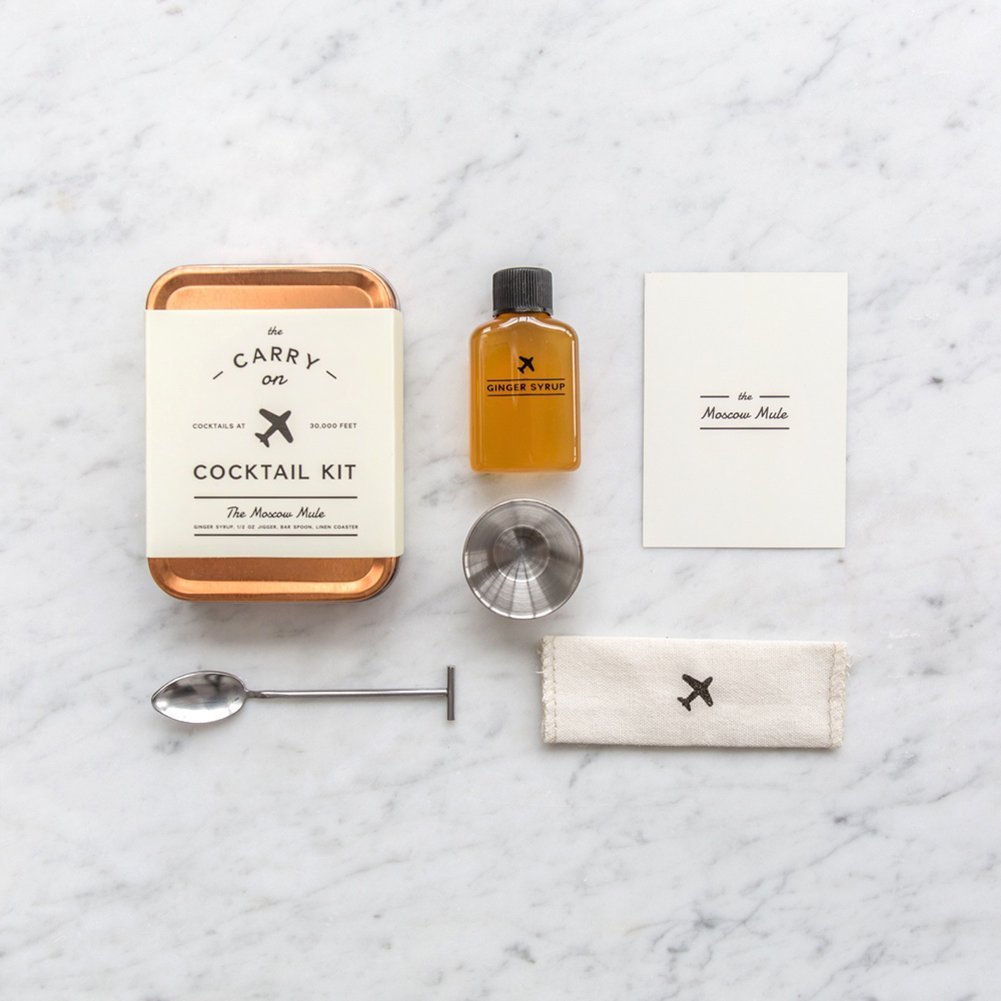 What: Speaking of carry-on, whether you're in the mood for a proper Old Fashioned, the perfect Gin & Tonic or a spicy Moscow Mule, the Carry On Cocktail Kit includes everything you need to mix up two delicious cocktails at 30,000 feet. A great ice-breaker if you happen to enjoy chatting with the person beside you.
Cost: $ 24.00
#3 Dolce & Gabbana Volcano Backpack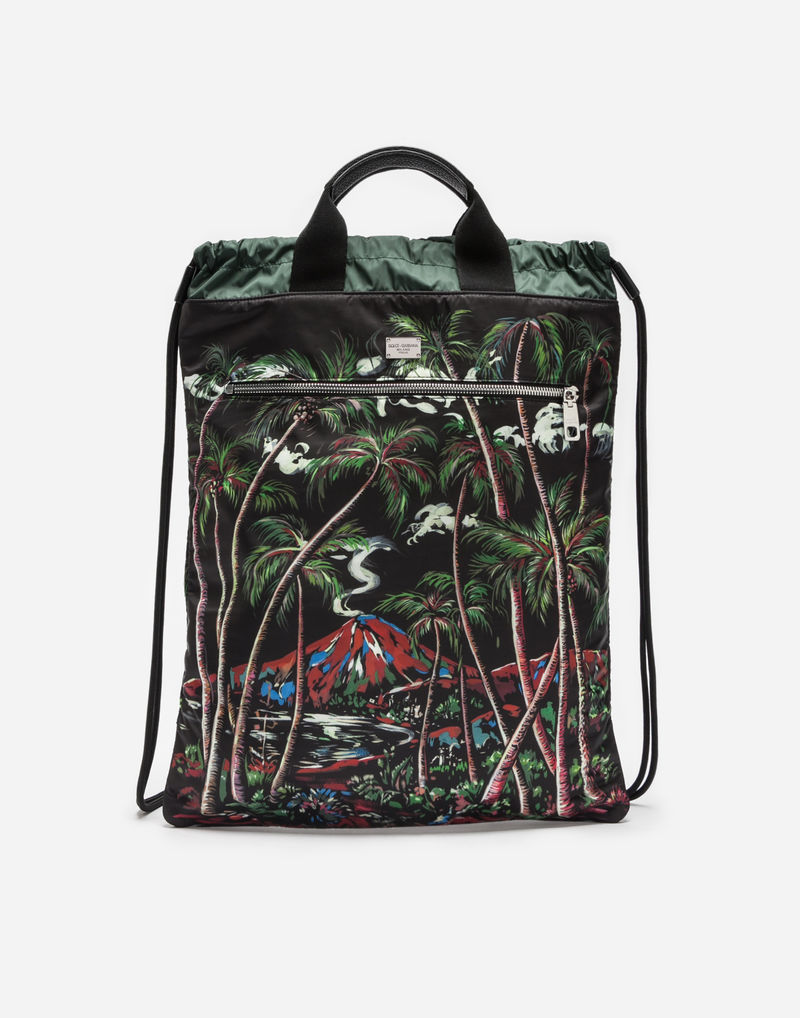 What: The Italian fashion duo continues to tap into the younger, millennial customer playing largely with an 80's-rock patchwork across many of their bags (including a lot of dedication to Prince). The lone tropical theme in the collection however (other than their seasonally reoccurring leopard print) is this volcano draw string nylon back pack—a perfectly fashionable compact bag for those who may be beach or jungle bound.
Cost: $ 725.00
#4 Kama Signature Essentials for Him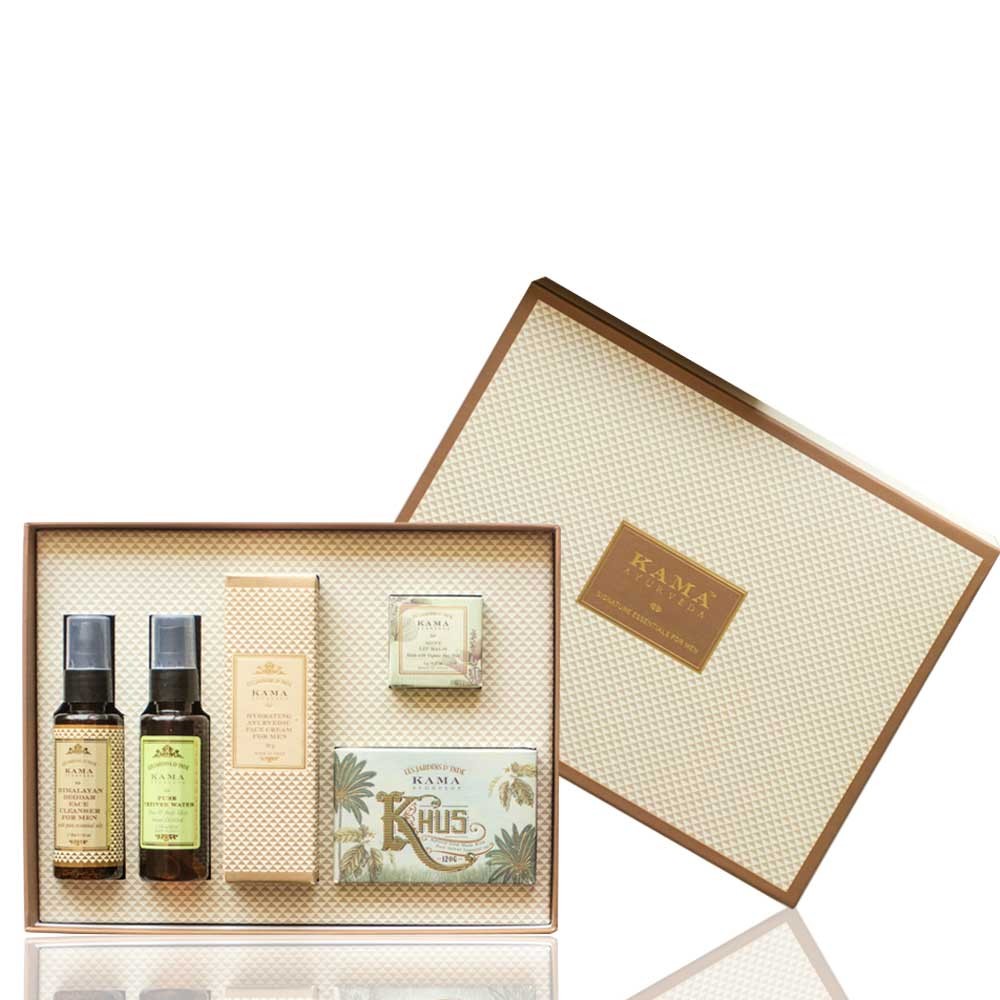 What: One of the top new skin care brands in India,  Kama hasn't quite made a name for itself outside the country…yet. Get ahead of the trend, and tap into the exotic and spice-rich history of the country with the men's gift set. Including Himalayan Deodar Face Cleanser, Pure Vetiver Water, Mint Lip Balm, Khus Natural Soap, and an Hydrating Ayurvedic Face Cream, the products will have you dreaming of booking that next holiday to the beaches of Kerala.
Cost: $ 90.00
#5 The Subtle Art of Not Giving a F*ck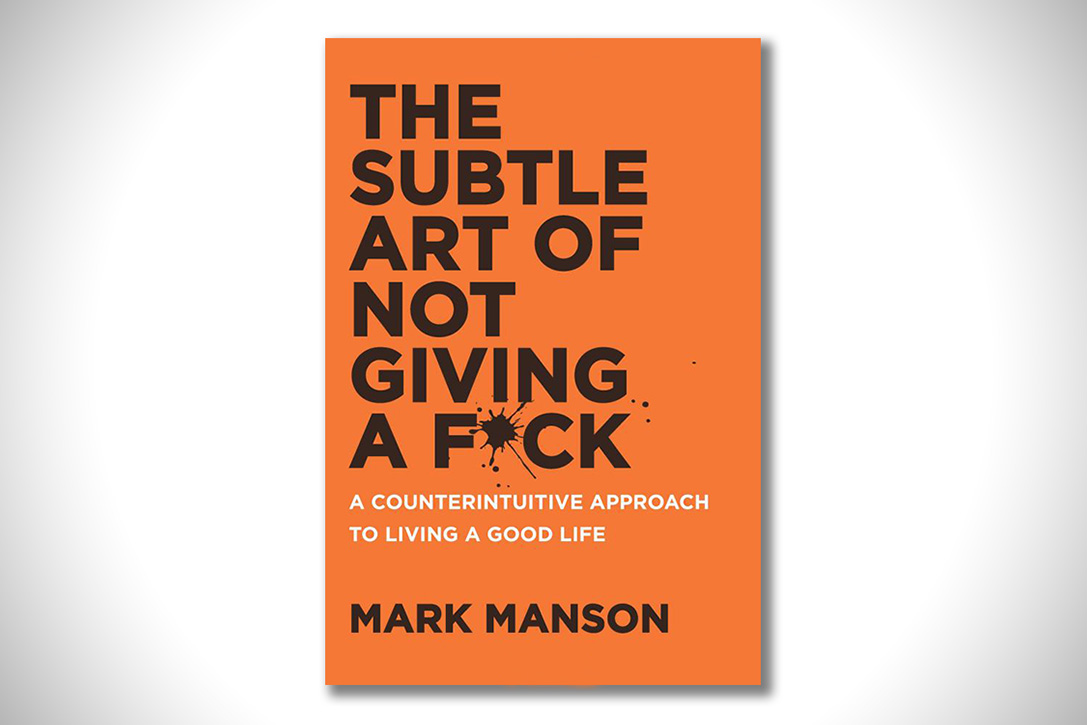 What: We like our words a little cheeky here at Wanderluxe, so we're a big fan of superstar blogger Mark Manson's hilarious yet poignant self-help guide. At its crux, The Subtle Art of Not Giving a F*ck teaches you to stop trying to be so "positive" all the time as there are only so many things we can give a f*ck about. Figure out which things really matter, and you can become a happier, better person. It's also a great conversation starter (or blocker).
Cost: $ 25.00
Read Also: New Travel Reads to Keep You Company on Your Next Long-Haul Flight
#6 Jaybird X3 Bluetooth Headphones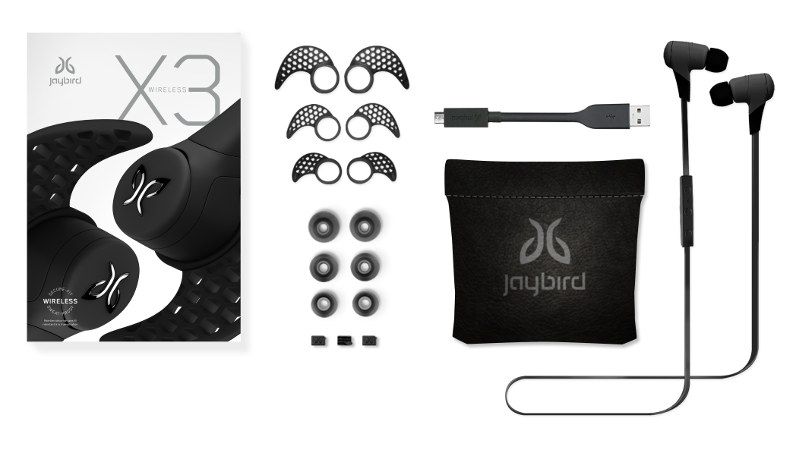 What: Another critically acclaimed product, the Jaybird X3 Bluetooth headphones won't budge in your ear, are sweat proof and water resistant, have an 8-hour play time, and still retain high-quality sound. They were designed specifically for runners, so if you happen to be hitting the trails or the treadmill, the X3 are pretty unbeatable.
Cost: $ 99.00
#7 Louis Cartier 24-Hour Bag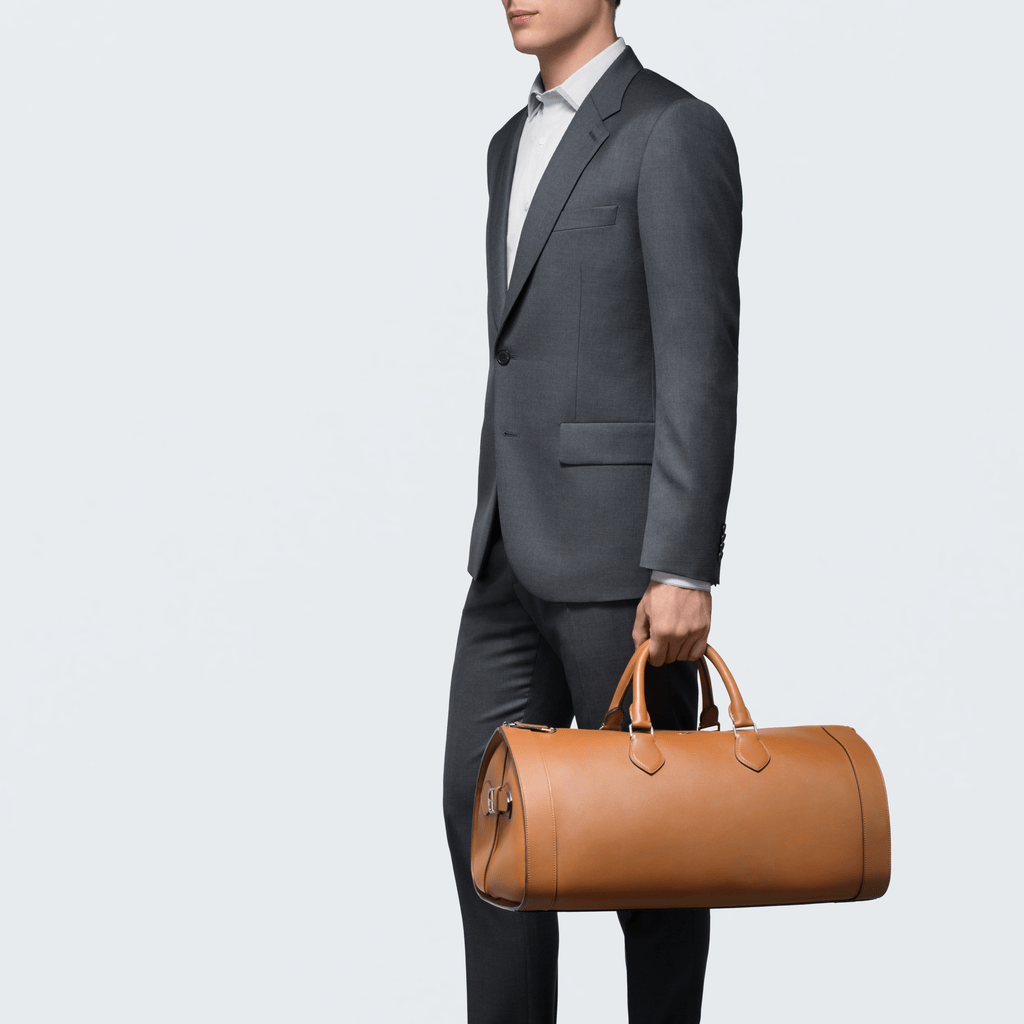 What: Bags may not be the first thing that comes to mind when mentioning the House of Cartier, which makes the Louis Cartier collection all the more special. Still employing the same craftsmanship that goes into their jewelry, you'll knock-em dead with the caramel-colored, Ostrich-skin 24-hour bag, made specifically for those dashingly handsome, quick getaways.
Cost: $ 3,850.00
Read Also: 8 Functional Overnight Bags for Your Next Weekend Getaway
#8 Y-3 Classic Track Pant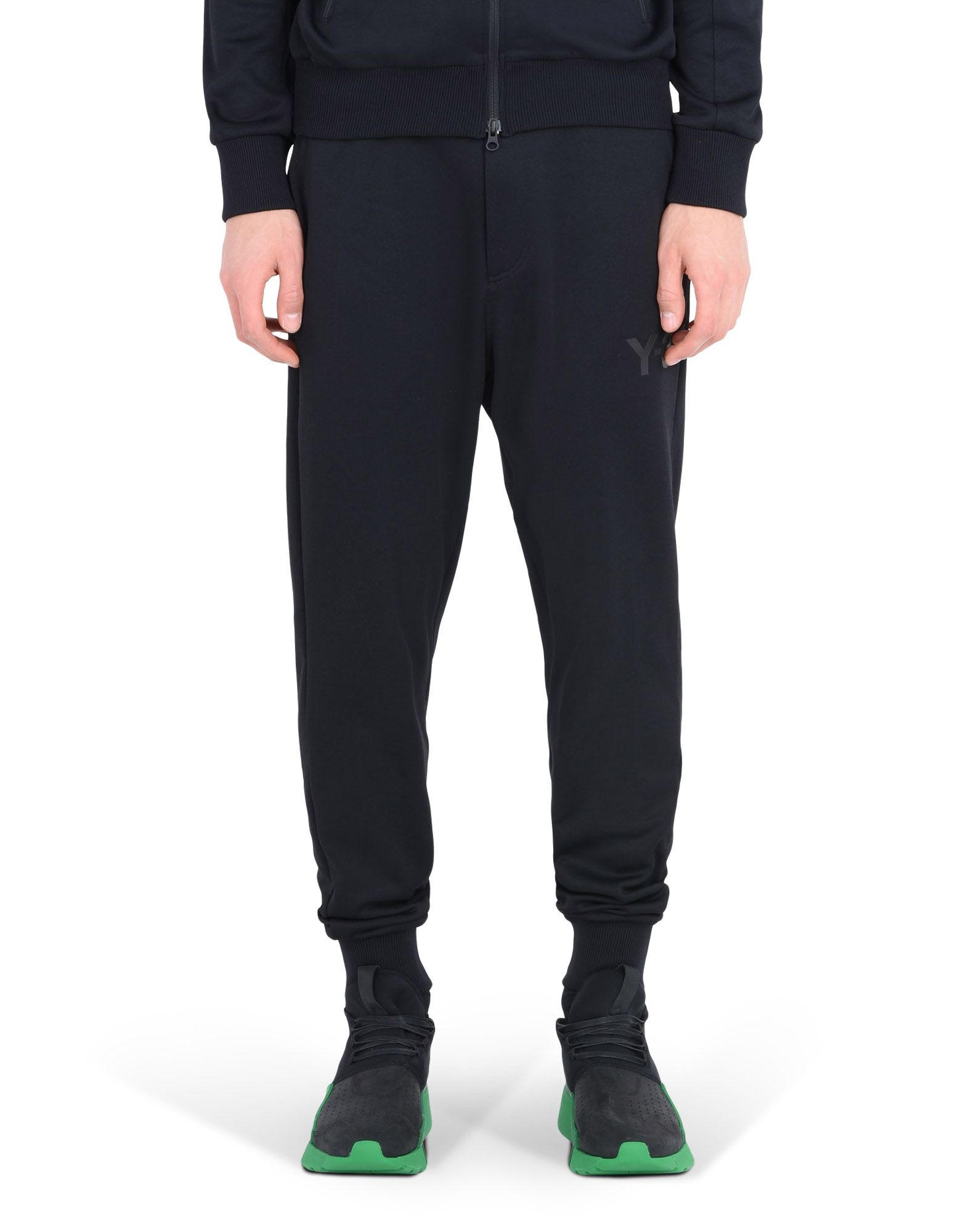 What: It is indeed possible to look good yet stay comfortable on a long-haul flight, and a go-to is Yamomoto's Y-3 Classic Track Pant. With the unusual and impeccable tailoring Y-3 is known for, Adidas elevates the sweat pant so that you're presentable at check-in yet able to catch some cozy zzzz's on board.
Cost: $ 400.00
#9 Aesop Jet Set Kit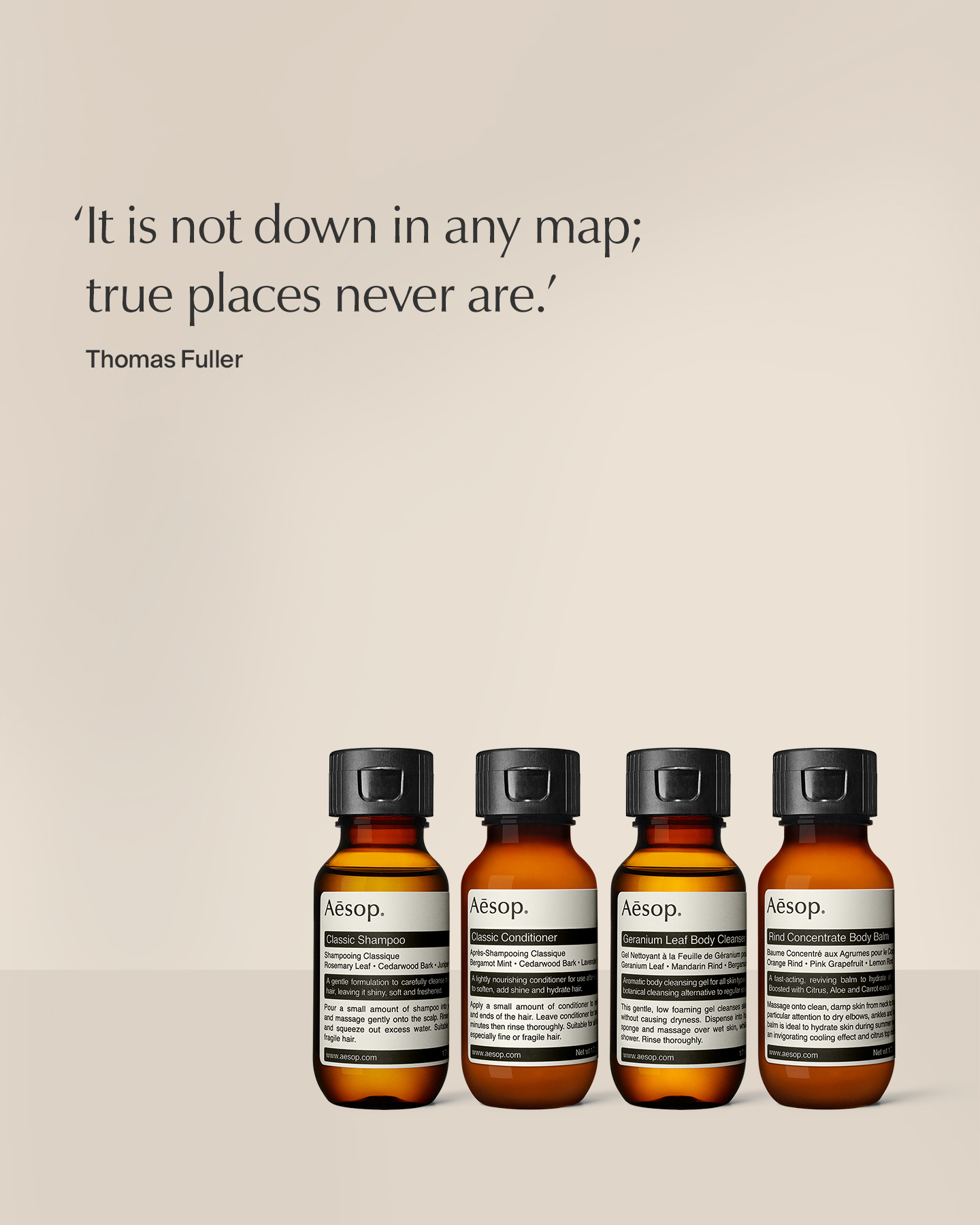 What: Carry-on friendly, this four-pack of natural botanicals will keep you fresh-faced and squeaky clean while on the go. Containing a Geranium Leaf Body Cleanser, Rind Concentrate Body Balm, and customer-favourite Classic Shampoo and Conditioner, if you're not already a fan of the brand, it's a great introduction to the cult of Aesop.
Cost: $ 41.00
Read Also: Gotta Catch Em All – Aesop Shops that is
#10 Staycation It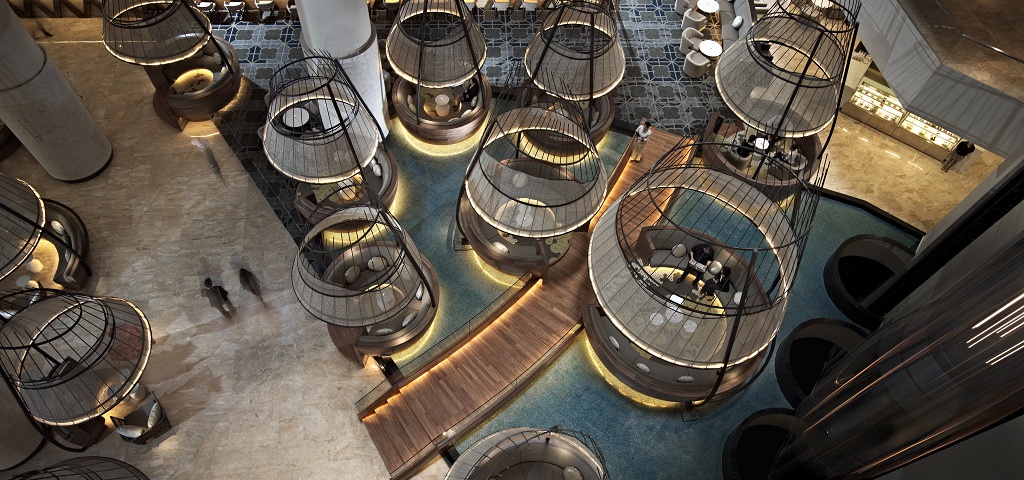 What: Take a little break from everything and take (or gift) a staycation. Sometimes you don't need to get out of town to recharge or reignite a spark, and with many hotels doing seasonal brunches, you don't need to go to mom's to stuff yourself and then roll back into bed.
Cost: The Pan Pacific Singapore for example has deals from $ 224.00 a night
More Holiday Cheer

Here!