You've seen his in face in Louis Vuitton ad campaigns or as Magnus Bane in The Mortal Instruments: City of Bones alongside Lily Collins. With his godly looks (if there was ever a truer name) and talent for sussing out the best spots in his home city of Taipei, who better to turn to for a foodie guide of one of our favourite cities? Who knows – you might even bump into Godfrey Gao at one of these spots.
First things first, where do we go?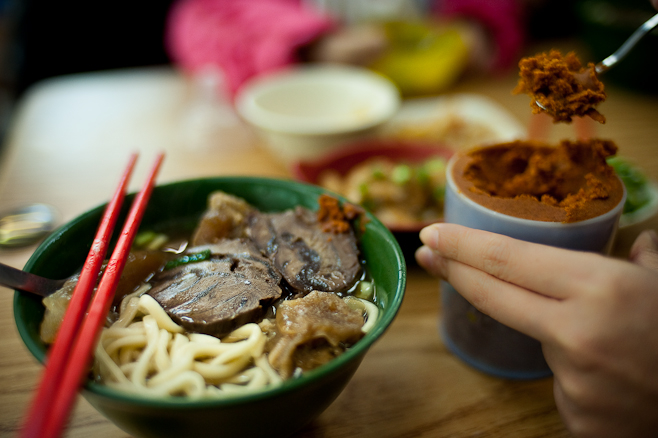 Head to the night markets, for sure. You have to sample the stinky tofo and black pepper bun at Raohe Street. Also, the beef noodles at Ling Dong Fung.
What if we don't want to do street?
Kushi Bar is by far the best Japanese Izakaya restaurants in town. The beef skewers are just mouth-watering, and the same goes for the chicken and pork skewers. Then wash it all down with some Orion draft beer or Japanese sake. You won't be disappointed.
The best bar to get a drink?
A Light, owned by the famous Taiwanese singer A'Mei. It's a speakeasy set in a small and intimate setting, with a large selection of whiskey. Perfect for a few drinks after dinner – it's got that warm, dim lighting and a good ambiance. You'll need to make a reservation though before popping by!
A little hungover. What's good?
Vietnamese Pho at Pho Savoy. Their BBQ chicken banh mi sandwich is pretty good too!
Where would you take a date to?
Taipei 101 for some luxury shopping and then the observatory tour at the top of the building. For dinner, I'd head to Din Tai Fung on the lower level for some good steam pork dumplings.
Ed's note: Called it. 
Taipei, here we come!