In 2014, Forbes released its list of the Top 10 Best Places to Retire around the World. Taking the third spot was none other than Penang's  own Georgetown. If you're not from Malaysia, you'll soon be wondering why you haven't been, nor heard, much about this unique hipster destination in Southeast Asia. Once famous for the Batu Ferringi beach and char kuey teow, Georgetown has now overtaken Kuala Lumpur as Malaysia's hipster central (there, we said it!). Think Portland, with an impossibly cool Oriental vibe.
#1 Are You Gonna Stay The Night?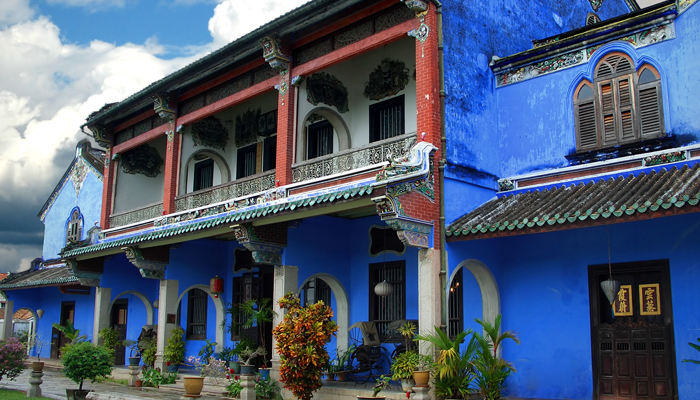 Where: The Blue Mansion, Leith Street
Heritage buildings turned boutique hotels are all the rage. Travel accommodation in Georgetown has more to do with character than luxury infinity pools. Still, we wouldn't complain too much…or at all! You won't find bed and breakfast mansions like the 1880s' Blue Mansion (or formerly known as Cheong Fatt Tze Mansion) anywhere else. And yes, rooms are fully air-conditioned.
Travel tip: Can't do without an executive suite? Then take a look at our luxe Penang hotels! The mansion also conducts one-hour tours so you can still view its Haka-Teochew style 38 bedrooms, five granite-paved courtyards, seven staircases and 220 timber-framed windows.
#2 Wine, Dine, and Dress to The Nines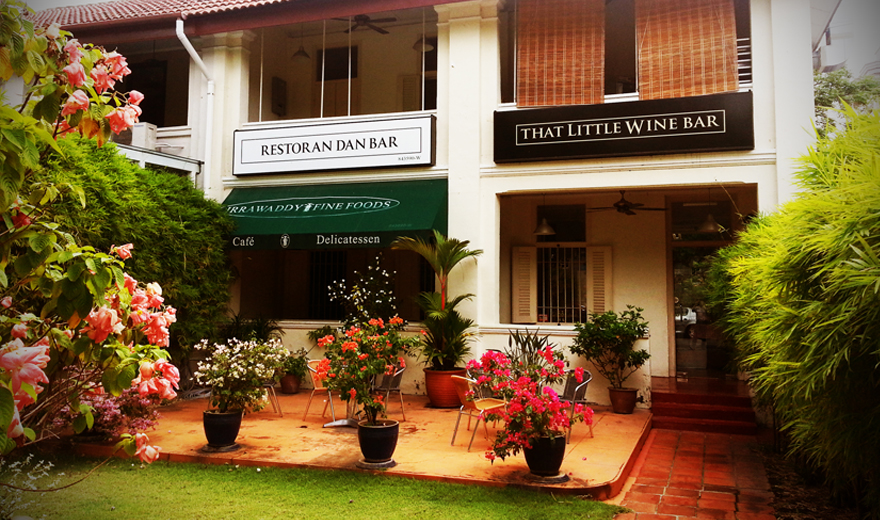 Where: That Little Wine Bar, Chow Thye Road
The fine-dining scene here is done a little differently too. If you've already grasped the concept of Georgetown's quirky style, then pair that with some seriously delicious French cuisine. Voila – fine-dining with a twist! Nestled in beautifully refurbished terrace houses (of course) lies this little gem, opened back in 2009 by a German expatriate couple. Thanks, you two.
Travel tip: The locals know it simply as TLWB. FYI, the bar, or should we say that bar, has been making waves in Penang's epicurean scene to no one's surprise – owner Tommes after all, has worked in Michelin-star restaurants.
#3 Raise The Roof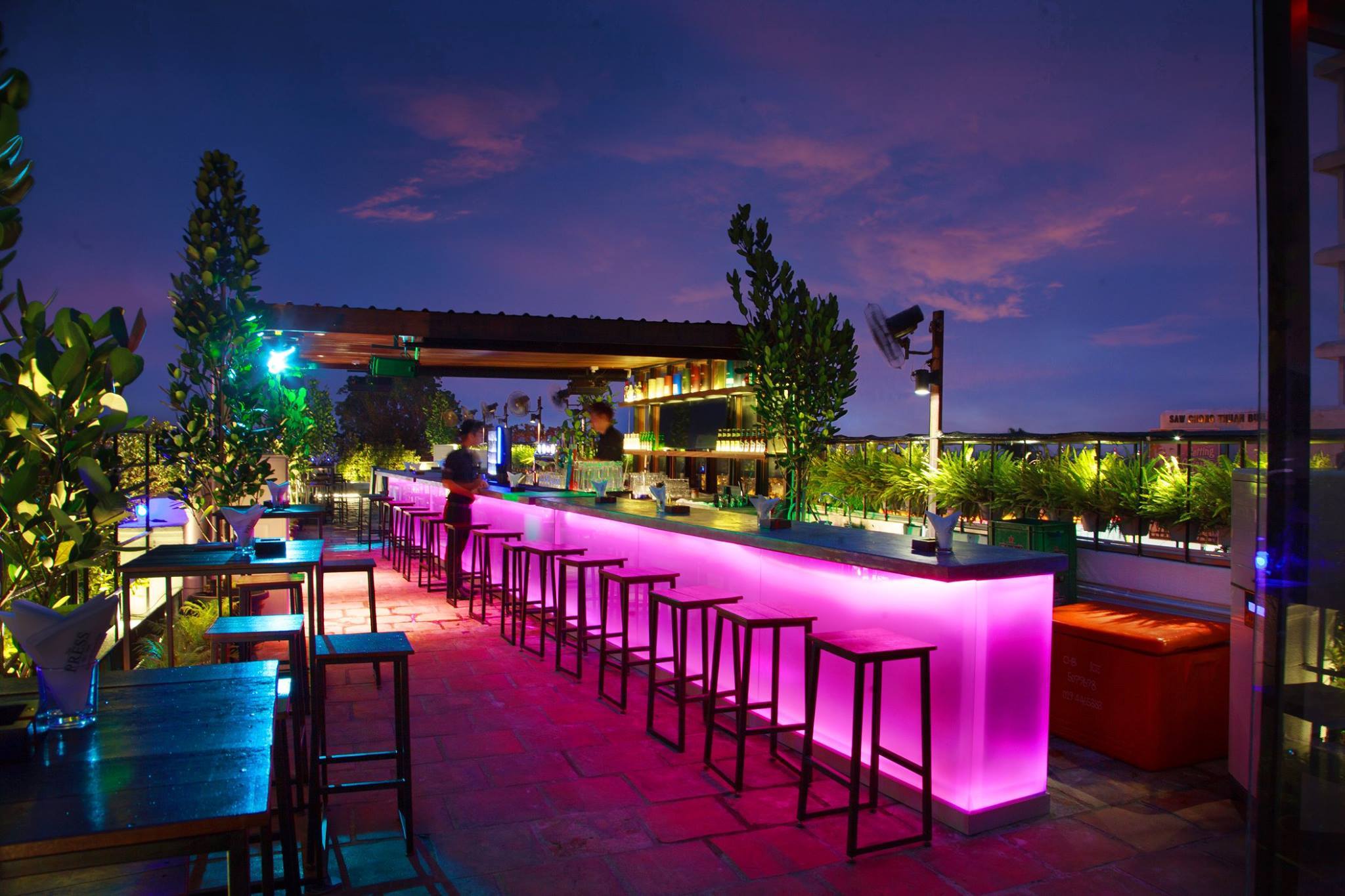 Where: The Press est. 1936, Chulia Street
The nightlife scene has gone upwards (pun intended, wait for it) from the streets of Jalan Penang and Upper Penang Road… (here it comes) to rooftop bars! Penangites are pretty proud of  the Three Sixty Revolving Restaurant & Sky Bar, but The Press gets our vote, located in the old Kwong Wah Yit Poh Building; Penang's first Chinese-language newspaper, hence the name The Press.
Travel tip: The Press is a good spot for entertaining clients, so if you're heading down with the bosses, you know how to impress them! Oriental music and cocktails with a panoramic view of Weld Quey – bliss, and probably a hangover.
#4 Pictures or It Never Happened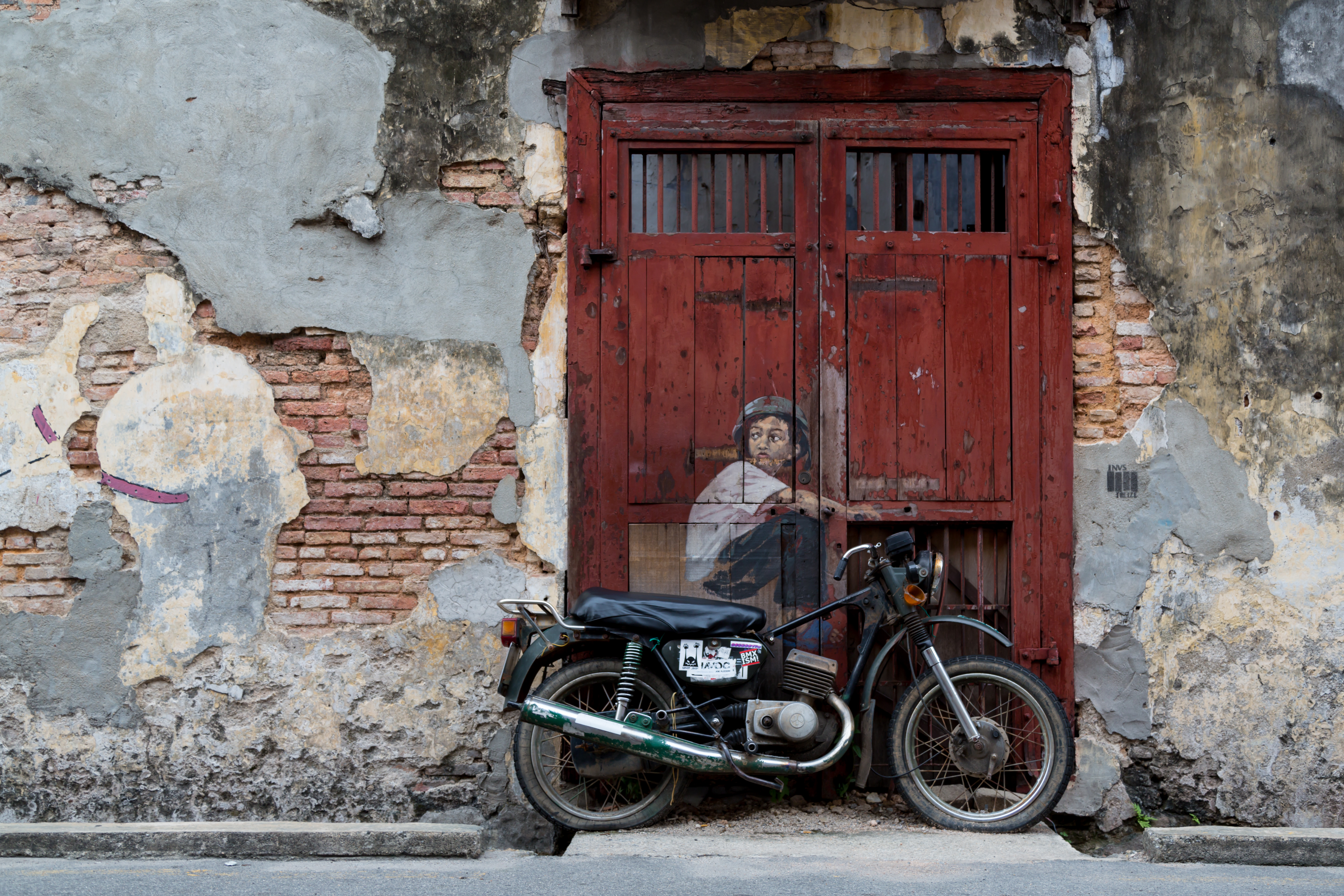 Where: Everywhere!
So these fascinating little children have taken over the streets of Georgetown, and the good news is, they won't keep you up at night, because they're uhm, paintings. The art scene here goes back a long way, but it wasn't till 2009 that a young (and awkwardly adorable) Lithuanian artist named Ernest Zacharevic spearheaded the street art scene with 'Mirror George Town', which showcases children in a very unique and artistic way.
Travel tip: Get a snack, some paintings have a long queue of wanderlusters waiting to get a picture.
#5 We Don't Drink No Americano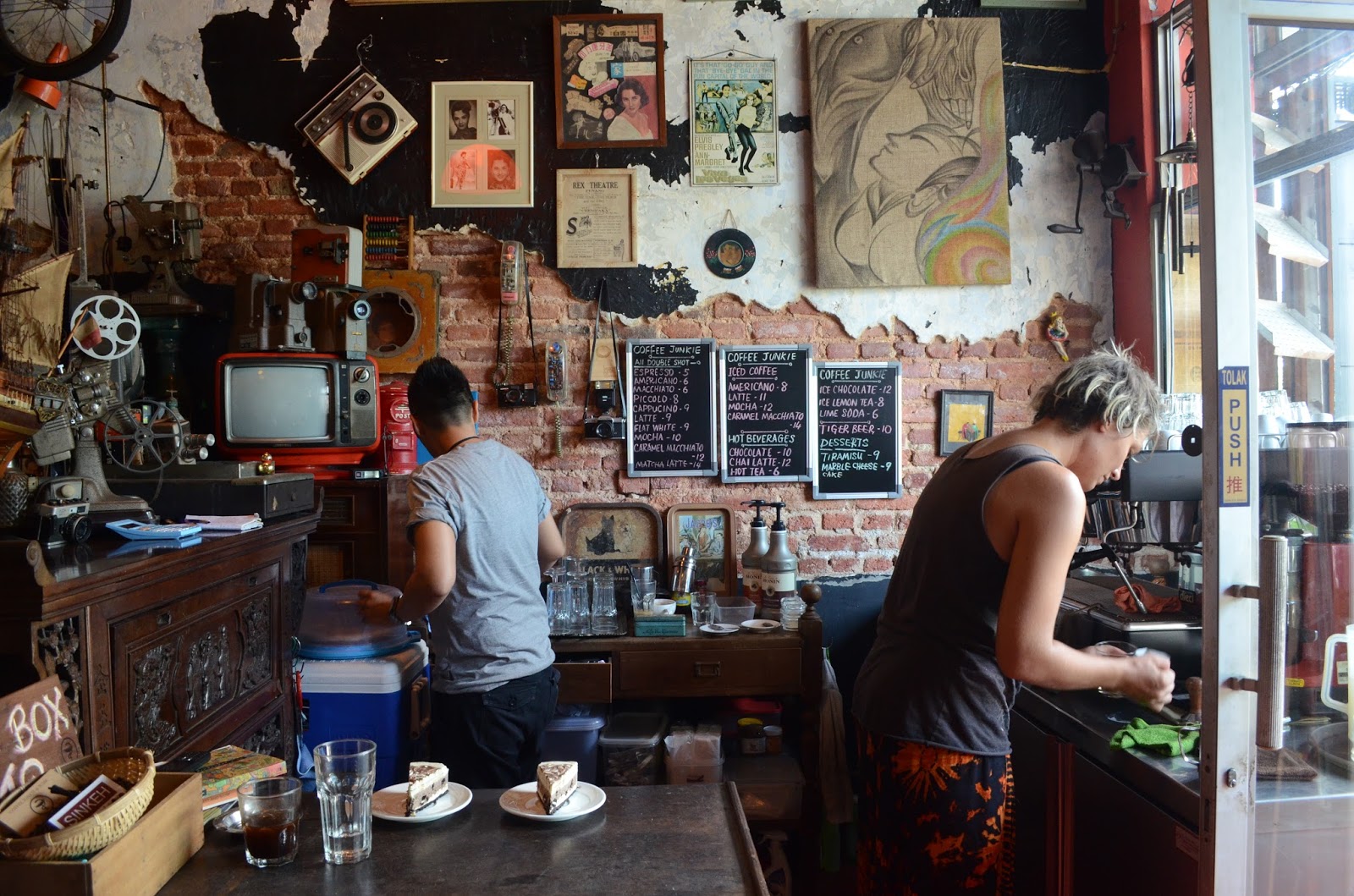 Where: Junk Cafe, Chulia Street
Nothing screams tourist quite like a Starbucks to-go. Apparently, nothing screams basic like a refrigerator, which is why Junk keeps its milk chilled in ice boxes. Find an old-school table to sit at amidst antique clocks, old cameras, and instruments that probably need some tuning. The coffee culture here is taken seriously, as it should be, but enjoyed in a relaxed setting, also as it should be.
Travel tip: You absolutely must try the Full of Junk Burger with its juicy perfection of a homemade beef patty. Remember to shop around for some antiques before you leave!
#6 Kickin' It Old-School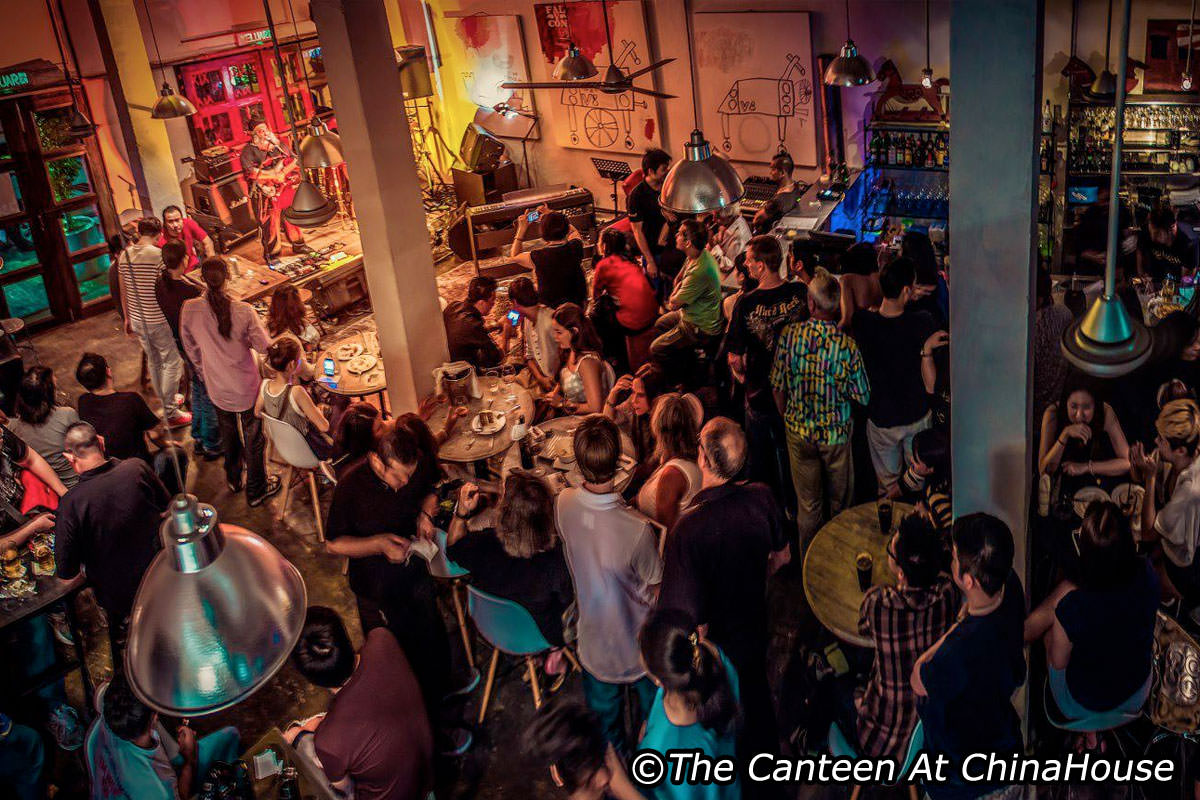 Where: The Canteen at China House, Victoria Street
You can't dismiss Penang's hawker culture, and The Canteen is testament to all things Penangites love and breathe; modest good food, art, and coffee. As you'd expect, it's set in a refurbished building, but you might not expect the talent that awaits inside this hipster spot. The Canteen has some amazing acts, from live jazz bands to open-mic nights.
Travel tip: Cake, cake, cake! Beach Street Bakery is part of China House too, and we're not exaggerating when we tell you not to judge a cake by it's bakery. BSB has some of the best desserts in the whole of Penang, and oh, there are ice pops in the fridge.
Penang, here we come!