Bangkok's got to be one of our favourite big Asian cities, and just so happens to be one of the most tolerant for the LGTB community. While sex does sell in the Big Mango, it's not all about ladyboys, money-boys and weird inter-generational relationships. In fact, gay Bangkok serves some cutting edge realness, and is something to experience (at least once) for a raucous night (or weekend) out – no matter your preference of boys, girls and/or anything in between.
#1 Know your Sois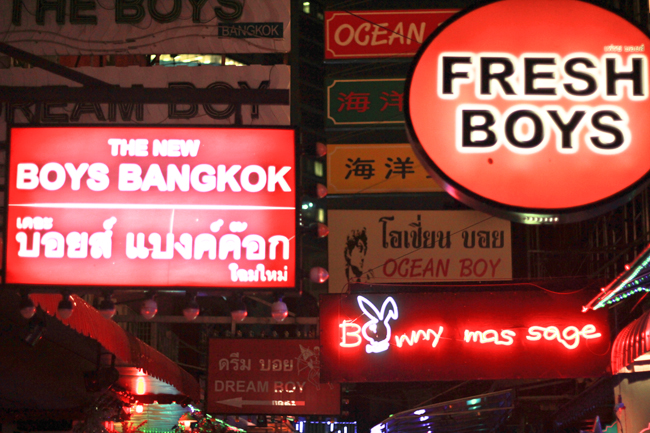 The gaybourhood of Bangkok is found in Silom, where a concentration of bars, massage parlours, nightclubs and restaurants pack in on Soi 2, Soi 4 and Soi Pratoochai. While the masses tend to start off on Soi 4 and finish on Soi 2, wherever you go, don't miss trying the infamous 'sperm shot' at Stranger Bar. If you get tired of Silom, just across from Patpong you'll find Soi Twilight, aka Boystown – a little more red light, but just as fun.
#2 Trasher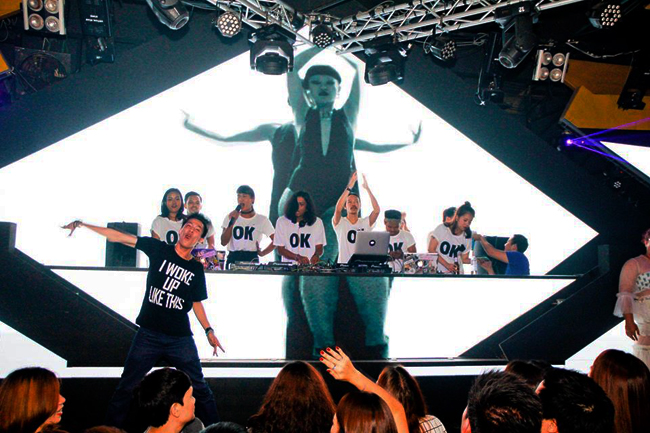 These one-off events are redefining gay Bangkok nightlife and care more about throwing a balls-to-the-wall party than which way you swing. With changing themes at different locations around town, dress up, drink up, and dance to trashy pop songs as the kids at Trasher are making a scene.
#3 Mermen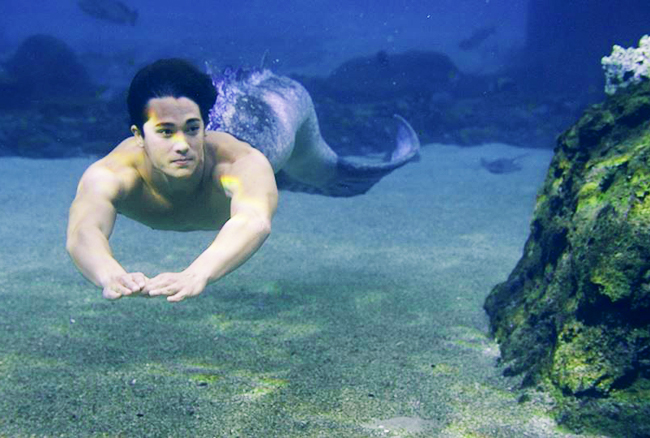 To get the honeybee a flower has got to stand out, and Classic Boys Club down Soi Twilight may well be the Bird of Paradise of the strip. In what can only be described as a Gay Bangkok version of Cirque De Soleil, mermen perform choreographed acts in a 'tank show' while you knock back a few Singhas. There's also slightly less aquatic go-go dance performances, and many, many boys offering pay-for-play sex.
#4 Babylon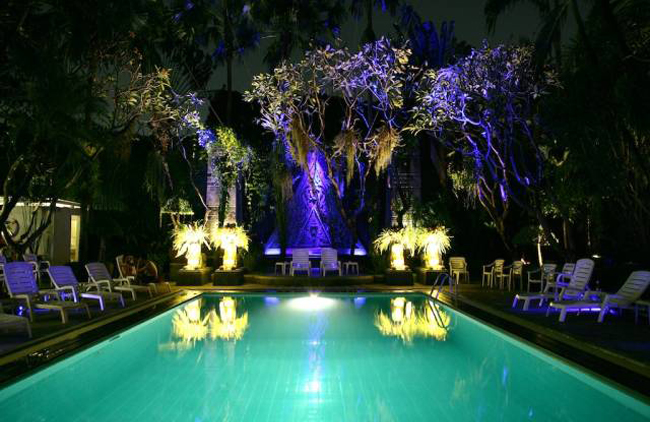 This multi-functional gay complex has everything – so much so that you could spend an entire weekend behind Babylon's walls without leaving (although we strongly suggest you do). Hotel, bathhouse, massage parlour, bar, restaurant, and pool, a time at Babylon can be anything you want it to be.
#5 The Importance of Being Ernest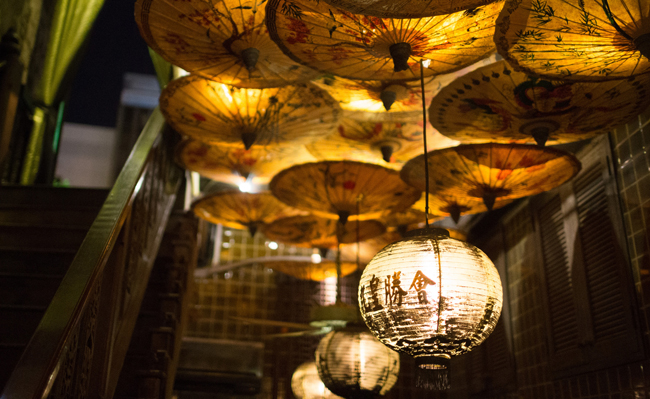 Every Sunday night at the Novotel Fenix Silom, the 1920's themed speakeasy Maggie Choo's swaps out their qipao-clad waitresses for shirtless hunks (some on swings) for a gay-themed night "The Importance of Being Ernest". Aside from the reference to one of  literature's (and gaydom's) biggest icons, the hi-so, jazz-heavy night is hosted by G-Spot and Thailand's most famous drag queen – Pangina Heels.
#6 Find G.O.D.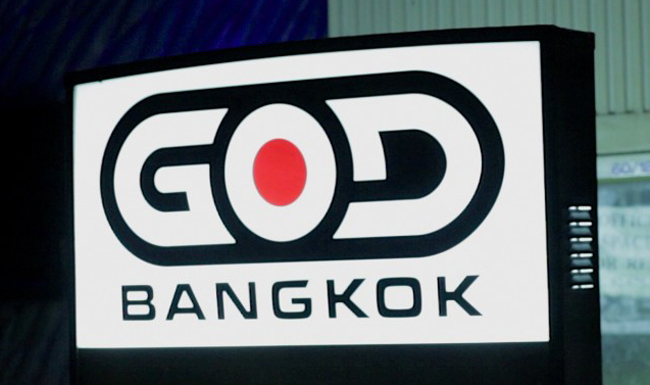 An acronym for Guys On Display, this heaving disco down Soi 2 is heavy on the muscles, and light on the shirts. Spread out over three floors, the music is your typical gay, circuit house, but that doesn't stop the bodies from gyrating until the lights come on. Only a five minute walk from DJ Station (the other gay nightclub institution), if you want to dance the night away, don't miss either.
#7 Go Grrrls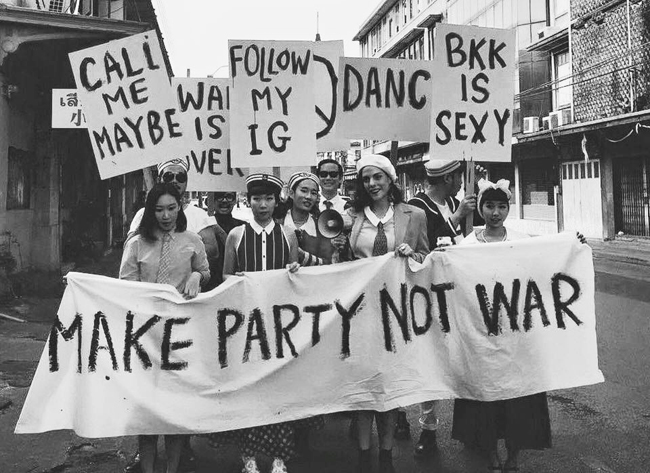 We can't leave out the ladies, and the Go Grrrls parties are actually welcoming to everyone – wherever you might fall on that gender-fluid spectrum. Giving Brooklyn a run for their queer-indie vibe, the Go Grrrls DJ's spin rock, indie and electro to an 'it' crowd that doesn't give a damn – even Woobar has caught on and started booking them. A definite must for the alternative (albeit, fashionable) party seeker.
#8 Life is a Cabaret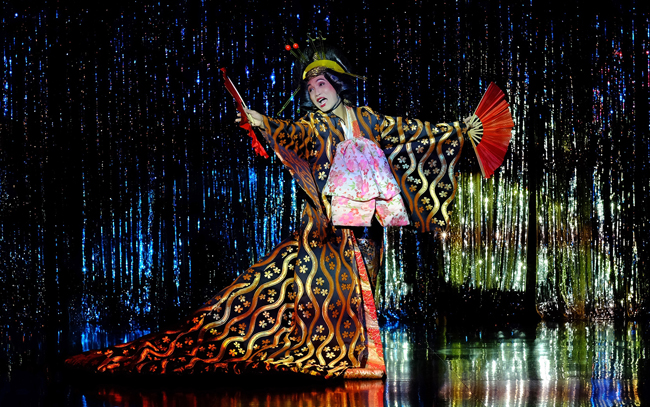 You haven't really done gay Bangkok until you've been to Calypso Cabaret. Definitely not only for the gays, this nightly show has been entertaining audiences for over 25 years with jaw-dropping transgender artists performing artistic numbers in a dinner-show setting – a sleazy, back-alley-Soi-show this is not.
#9 Brunch It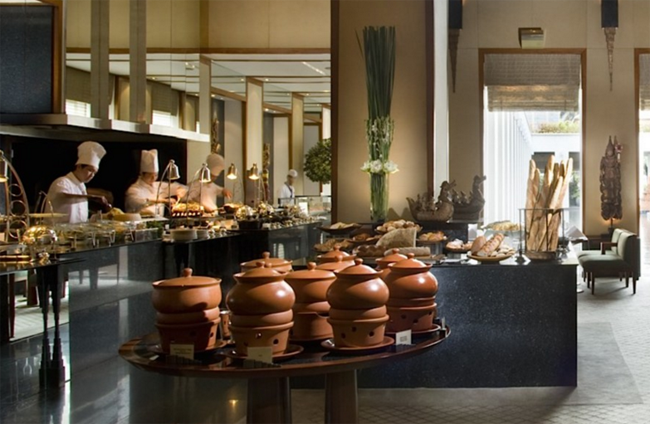 An institution in the Gay Bangkok scene, Sunday brunch at the Sukhothai should have both your Grindr and tastebuds in meltdown mode. Hungover, hungry, and horny guys gays (and their fruit flies) flock to one of the most decadent all-you-can-eat weekend brunches in the city. A crisp shirt and Bloody Mary here will have you right as rain if you did some regrettable things the night before.
#10 Stay Gay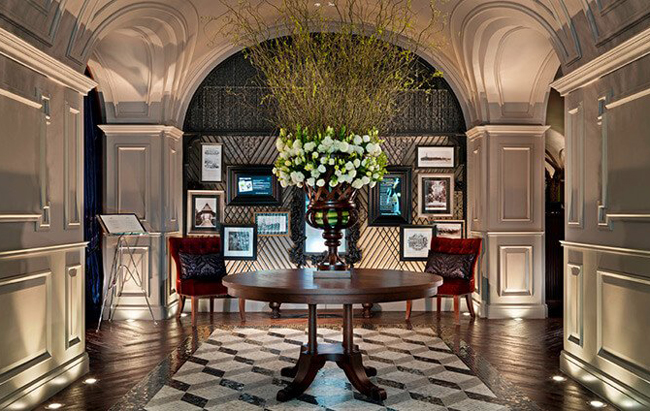 Known for being particularly queer-friendly, The W Bangkok in Silom and Hotel Muse in Chidlom will have you staying close to all the action, which is definitely convenient if you're looking for some action. We're particularly fond of the 1920's stylings of Hotel Muse, and their slick rooftop pool doesn't hurt – hope you packed your speedos.