We know that we would travel for food, but would you really go this far? Maybe so…if you fancy being served by prisoners serving time, or having your coffee with a side of fur ball. You'd better start preparing that gastronome hit list with our guide to the world's weirdest restaurants if you want to stay one step ahead of all your foodie friends (because everything is a competition these days)!
#1 Conflict Kitchen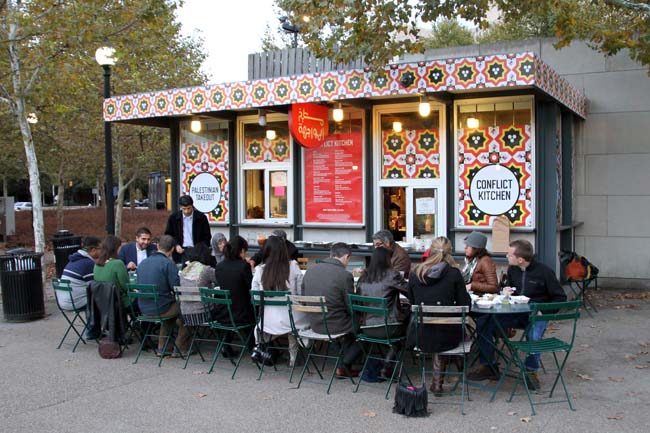 Here is a perfect example of someone (or in this case, a restaurant) making the most out of a bad situation. Located in Pittsburgh, United States, Conflict Kitchen serves cuisine from countries the United States is in conflict with, which means the food focus depends on the current political events. After North Korea, Cuba and Palestine, its current iteration is now Iran!
#2 Clink Restaurant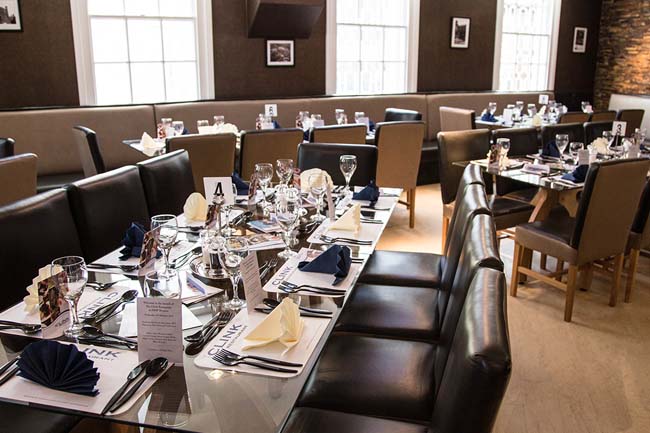 Hiring the usual chefs and waiters is sooo passé. At least according to Clink, a London-based restaurant located within the walls of a Category C prison and is staffed by prisoners participating in its rather unique rehabilitation scheme. Not only will dining experience deliver change to those who deserve a second chance at life but, judging from its Christmas Menu, the food sounds pretty mouth-watering, too. Let's just hope there are no hostage situations here.
#3 Calico Cat Café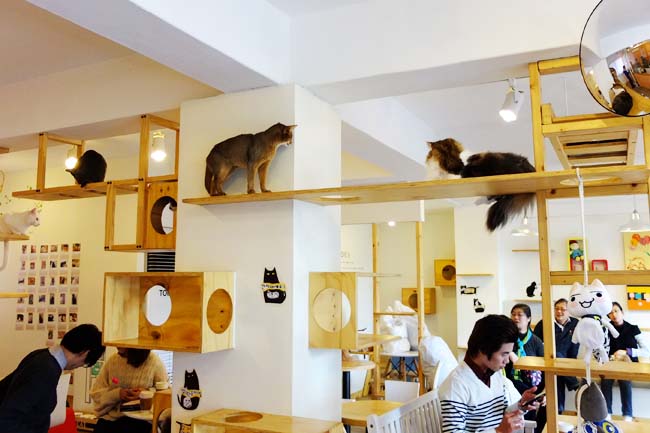 By now, nobody bats an eyelid at cat cafes. But Calico Cat Café wins both weirdest and cutest restaurant award, in our opinion. Located in Tokyo (trust the Japanese to come up with such awesome things), the café lets customers enjoy a cup of coffee and some pastries amongst a slew of feline friends. You have to pay a minimum of ¥1000 to enter but the cat lady in us says it's totally worth it.
#4 Isdaan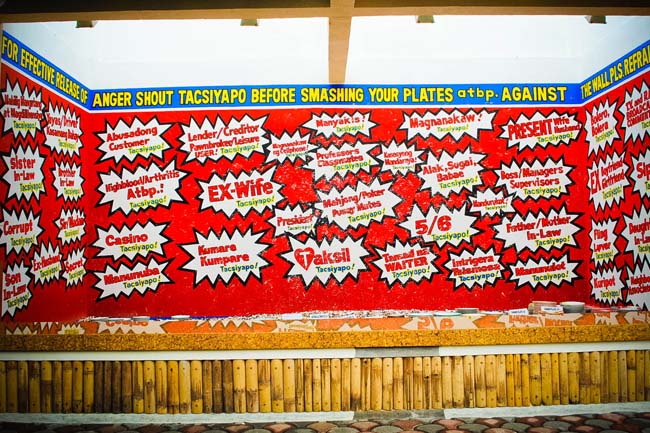 Do you want to release some pent-up anger and eat good food at the same time? Well, hit two birds with one stone (or in this case, a television set) at Isdaan, a seafood restaurant located in Pampangga, Philippines that lets diners throw and smash stuff like plates or TV against its now-famous Tacsiyapo (meaning "shame on you" in the town's local dialect) wall.
#5 Dinner in the Sky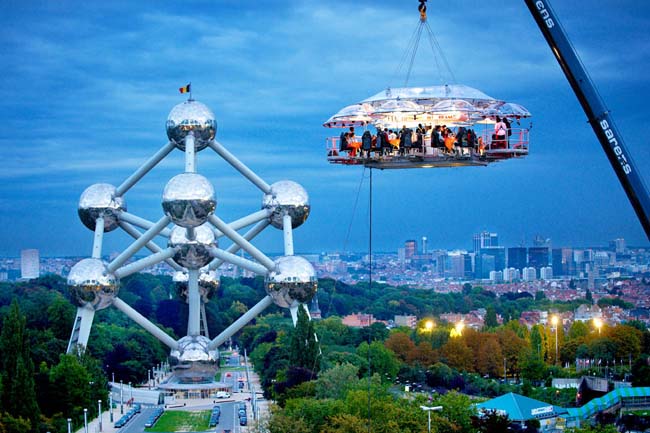 Dinner in the Sky is a new dining concept that lets diners munch away while suspended 150 feet into the air. It was founded in Belgium in 2007, but has since staged events in cities such as Las Vegas, Rio de Janeiro, Cape Town Paris, Kuala Lumpur and Istanbul to name a few. Amazing concept and amazing food for sure, but our only question is "Where do we go to pee?"
#6 Le Refuge Des Fondus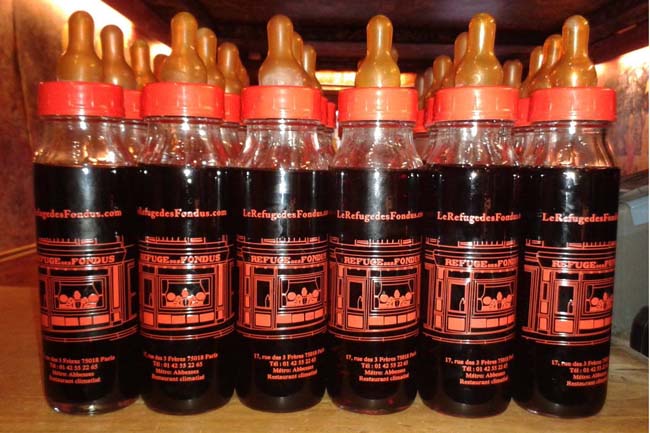 Touristy and famous for serving wine in baby bottles, come to Parisian restaurant Le Refuge des Fondus  if you ever want to relive your days as an infant (not that you remember anything) or have an, err, adult baby syndrome. The baby bottle idea actually came from trying to avoid paying taxes on wine served in glass. The lesson? Don't give up on those silly ideas because they just might work and make you famous.
Travel, eat, repeat…