If you like the exotic, then Thailand's capital city has got it in spades. But we're talking about Bangkok street eats, of course – what were you thinking?! It's a good bet that you're suffering from choice paralysis right from the very first Soi (street) so it's best we give you the low-down on what's what and what to order.
The Basics
In Bangkok, you will either get rice, or noodles. But much like pasta, you've got several types.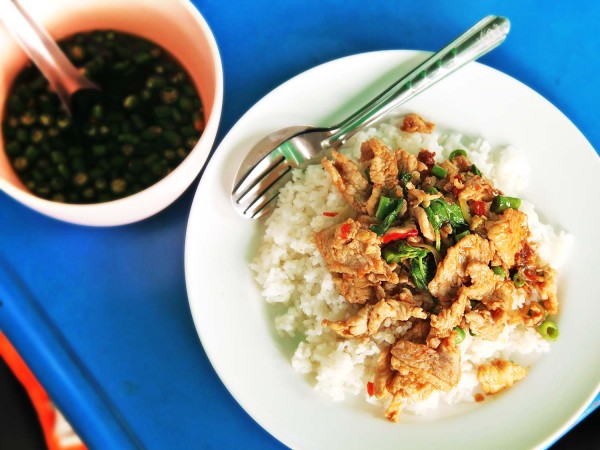 Rice:
– Curry on rice
– Fried rice
– Plain white rice with other dishes on the side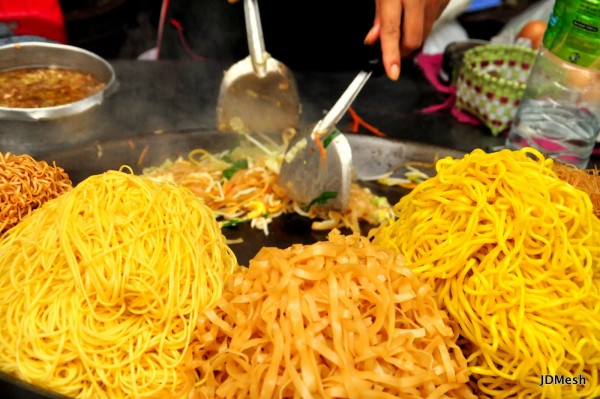 Noodles:
– Sen Yai (rice river noodle): white flat noodle
– Sen Mii (rice vermicelli): small translucent wire-y noodle
– Woon Sen (glass noodle): wire-y, more translucent and springy than your Sen Mii. Made of soya bean
– Bah Mii (egg and wheat noodle): round yellow noodle
– Sen Lek (rice flour noodle): Flat medium noodle, normally used in pad thai
The Eats:
#1 Pad Thai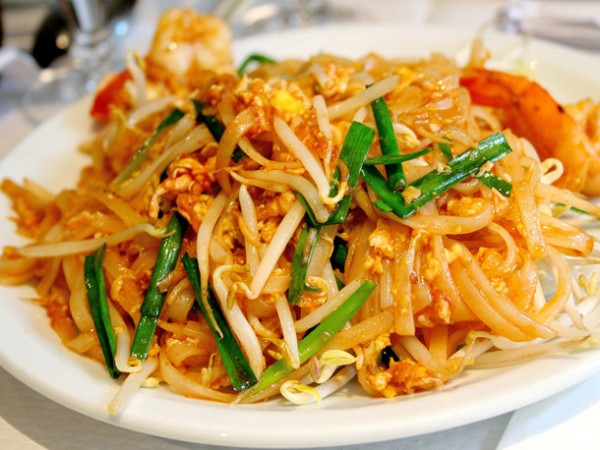 What: It's got your Sen Lek noodles stir fried with egg, bean sprouts, peanuts, shallots, tofu, prawns, plus your kitchen sink. You can have anything in your Pad Thai. And it goes without saying, this is the national dish of Thailand. The best, some say, is in Thip Samai.
#2 Seafood Tom Yum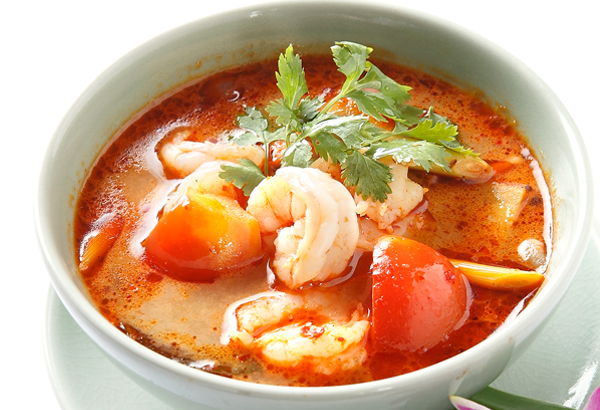 What: Tom Yum soup with chock-a-block loads of seafood. Clams, prawns, squid. Some might not come with noodles, but be prepared to be okay with that. What you WILL need to watch out for is the level of spiciness!
#3 BBQ fried goodies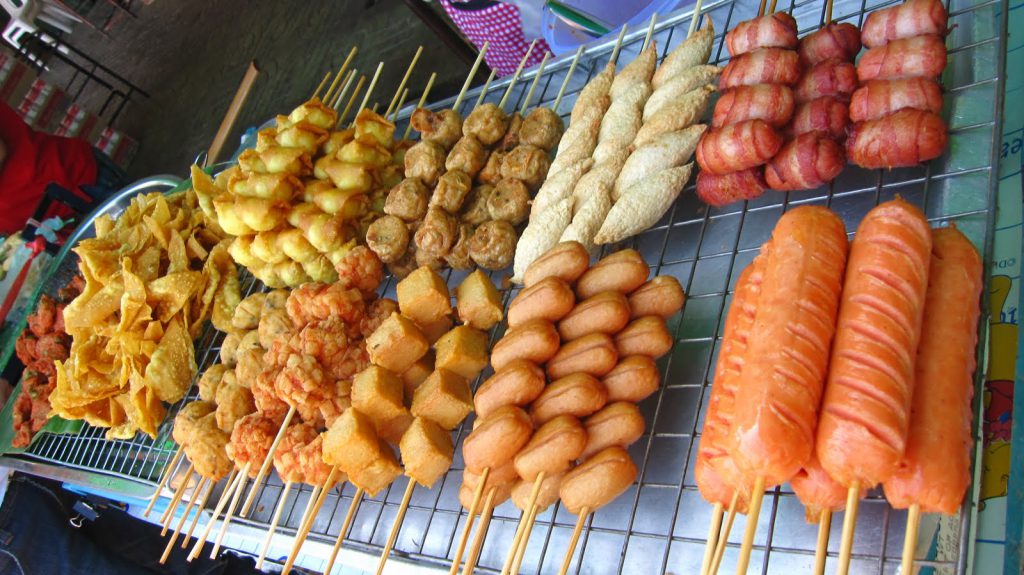 What: Fried chicken, bbq sausages, fish balls, meatballs, squid balls, sweet potato balls, the hawker's balls… just kidding. The Thais can fry, deep fry and barbecue anything that moves (and doesn't), insects included.
#4 Duck/Pork Rice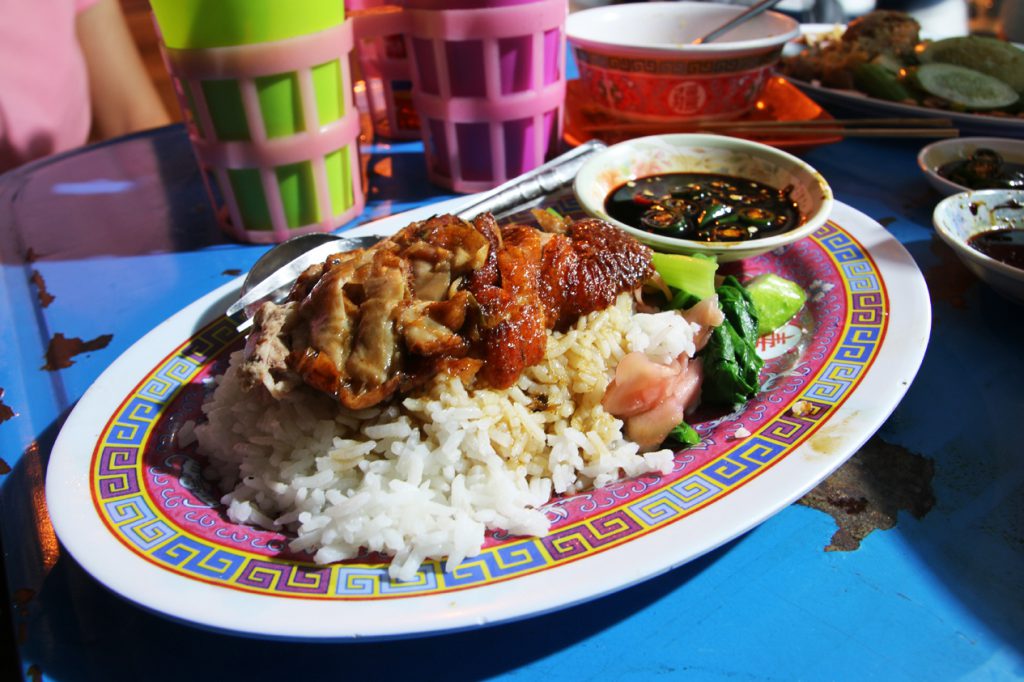 What: Rice with marinated duck meat or pork. Comes with slices of cucumber and lots of saucy goodness.
#5 Boat Noodles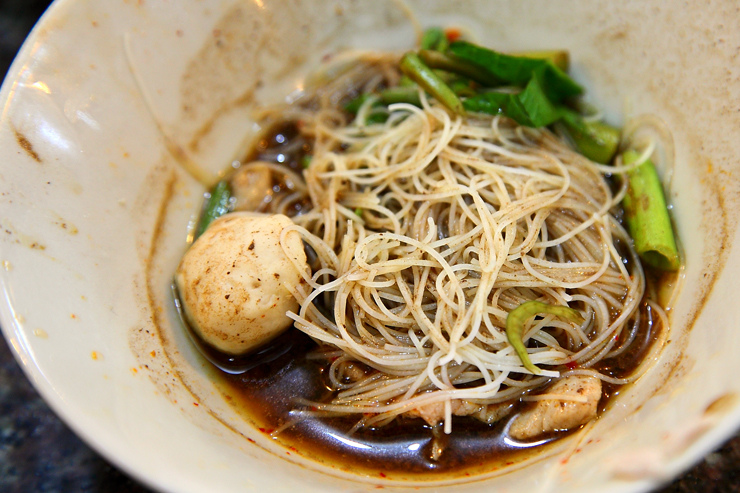 What: Because Thailand is all about river multi-tasking, these noodles used to be served from boats. It really is just noodles, either Sen Mii or Sen Yai, in a bowl of soup, veggie and a meat/fish ball or two and some awesome sauce.
#6 Mango Sticky Rice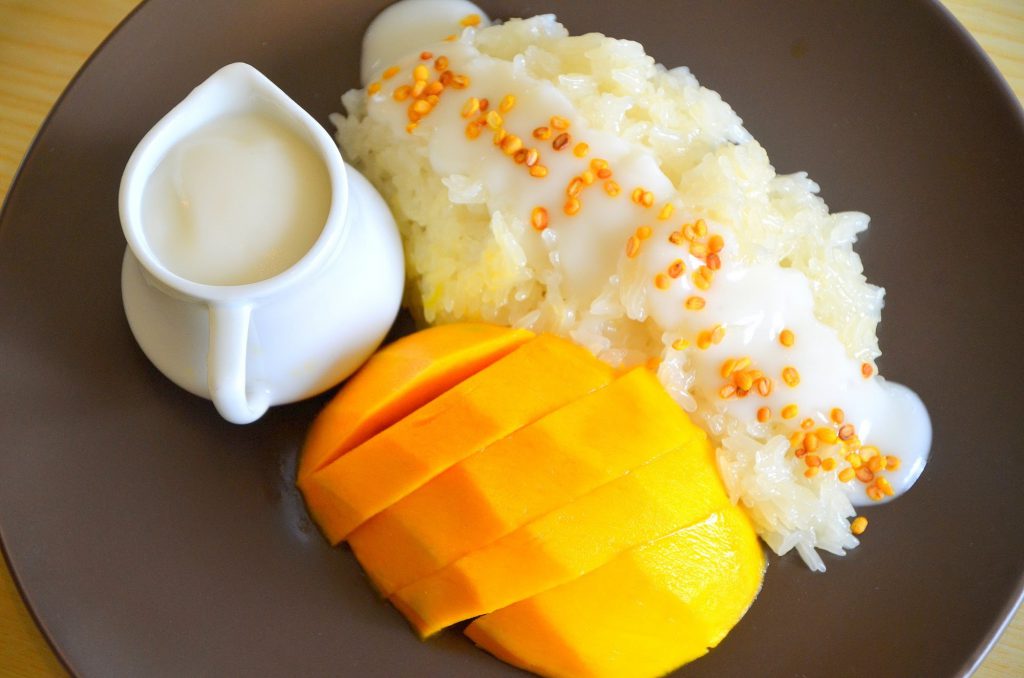 What: It's available everywhere, and it is what it says it is. Sweet mango, glutinous rice and salty coconut milk – delicious!
What's your favourite street food in Bangkok, nomads?
Main Photo:
1
.  Photo credits:
1
,
2
, 3, 4, 5, 6, 7, 8.