Welcome to The Luxe Nomad's signature Bali Guide!
Where do scenic mountains, rugged coastlines and sandy beaches, lush rice terraces and barren volcanic hillsides all come alive? If you said Bali, then you've got it right. From surfers to jetsetters to island lovers, Bali has something here for everybody, whether you come here to live it up or let loose. Not to mention, what would Bali be without the welcoming smiles of the Balinese?  A predominantly Hindu nation, the island is alive with art and religious homage. The Balinese take pride in their spirituality, religion and art as expressed through their intricate paintings, extraordinary carvings, and the myriad of shrines found in public areas or paddy fields. Be it chilling in Ubud as Julia Roberts did in the movie 'Eat, Pray, Love', or exploring 'The Elephant Cave', or dining out to try a Chef's Tasting Menu at one of Bali's fine dining restaurants, here's our guide to one of our favourite islands. Read on for more!
UBUD
Photo: Ubud
Think Boho-chic. There is more to Ubud than the ultimate Eat-Pray-Love experience in the centre of art and dance in the foothills, with several museums, the famous Tegalalang rice fields, the monkey forest and lots of arts and crafts shops. With an aura of calm surrounding this mystical place, Ubud is for culture vultures who want an artful and serene getaway to experience lots of good restaurants, cafes and shops where you can find unique souvenirs to bring home. The cultural heart of Bali, Ubud is the venue of the Bali Spirit Festival and Ubud Writers Festival, many yoga retreats, art exhibitions and Barong and Legang dance presentations at Ubud Palace. Don't be surprised to find yourself falling for this part of the island, and even participating in some of the spiritual rituals such as traditional purification ceremonies (if you get the chance to, this is a must-do). Whether you fancy luxury villas, cool home rentals, wilderness and retreat lodges, wellness meccas, or boutique hideouts, we've got some of the best escapes in Ubud.
DO:
Photo: Tirta Empul
1. Bathe in the pools at the sacred water temple Tirta Empul, a temple built in the ninth century that has 13 ornate spouts. Each stream of cool fresh water represents purification—from fertility and love to protection from evil spirits.
2. Have a massage at Iman Spa, which offers relaxing treatments by Nyoman Sparsa, who is known to be one of the best massage therapists in Ubud. The spa specialises in deep tissue massage, refexology and acupressure. One-hour massage costs about USD 15.
3. Design afficionados can shop for furniture, masks, painting, decorative items in artisan villages that dot the area.
4. Join an excursion with Esprite Nomade in the hills outside Ubud. This tented-safari style picnic along the banks of Wos River (just a 10-minute walk from Payogan Temple) lets you experience a 30-minute footbath and massage plus sumptuous high tea complete with Indonesian oolong and fruit tarts, cocktails and canapes. To cap it off, bamboo flute music will serenade you while you enjoy all these.  Rates at USD 150 per person. Extra USD 35 for full-body massage or guided yoga exercises.
5. Get bewitched in the Elephant Cave along the Petanu River valley, which is reached by walking down a long set of stone steps past a pool of worshippers. Inside, you will see ornate carvings of Buddhist deities such as Hariti, Ganesha, and don't miss the fierce-looking beast at the entrance. Escape the crowds by visiting early morning or late afternoon.
Photo: Kecak dance
6. Considered the World Cup of Balinese dance, the fiery and spellbinding Kecak dance at the Ubud Palace Temple is an experience to remember. Following the storyline of their religious tales may pose as a challenge, so just sit back and enjoy the show.
7. Play with interactive Macaque monkeys that call the Ubud Monkey Forest home. They roam around freely in the tree canopy and temple complex. They might get a little frisky with shiny things and cameras though, so watch your things!
SHOP: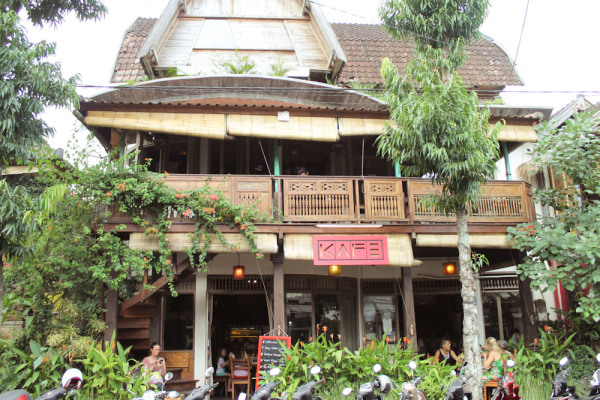 Photo: Bali Spirit Kafe
1. Bali Spirit Kafe sells indigenous foodstuffs, including local Big Tree Farms' sea salt and spices.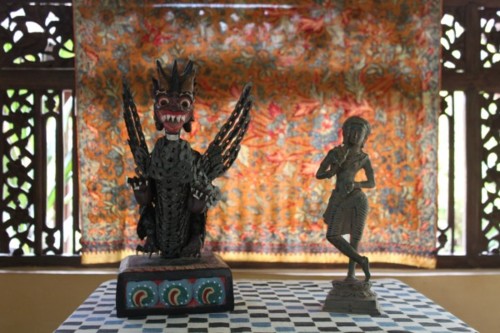 Photo: Macan Tidur
2. Gallery Macan Tidur carries Balinese arts and crafts, including an extensive collection of weavings.
Photo: Threads of Life Textiles
3. Threads of Life Textile gallery and emporium that supports local women's weaving cooperatives.
EAT & DRINK:
Photo: Alchemy
1. Alchemy – A raw salad bar that specialises in mouth-watering vegan and raw desserts. Make sure to try their chocolates, pies and cakes—it's hard to believe it's gluten (and guilt) free! Location: Jalan Penestanan, Ubud, Bali; quick eats; juices and chocolates from USD 7.
Photo: Nasi Ayam Kedewatan
2. Nasi Ayam Kedewatan – After a short trek to reach the resto, the star among the locals is the sate lilit, which is minced chicken satay with lemongrass. Location: Jalan Raya Kedewatan, Sanggingan, Ubud; lunch; mains from USD 2.
Photo: Casa Luna
3. Casa Luna – We love the coffee here and it's a good place to chill out, relax and enjoy organic salads, homemade pasta, bread and pastries. Location: Jalan Raya, Ubud; all-day dining; mains from USD 5.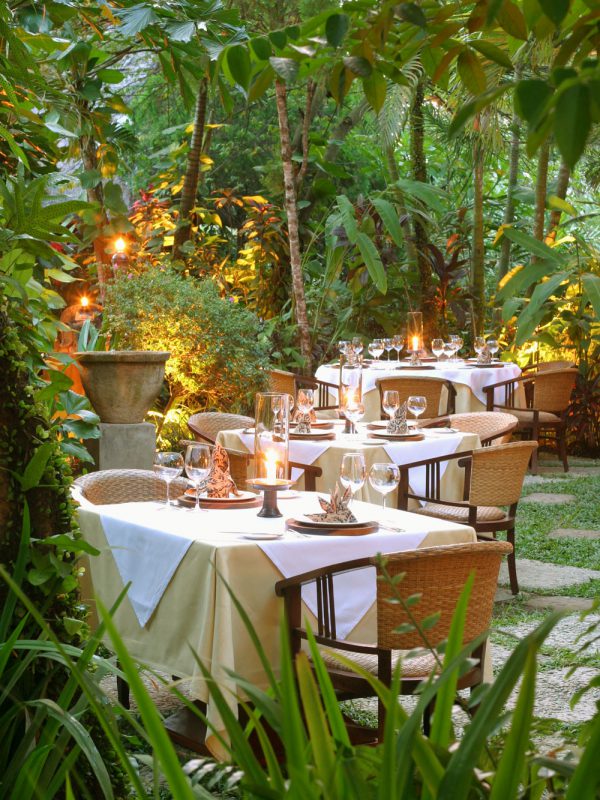 Photo: Mozaic
4. Mozaic – Bali's fine dining temple that foodies must visit. Try the Discover Menu for USD 60 ++ (think local Indonesian flavors cooked using classic French techniques) and the Chef's Tasting Menu for USD 78 ++. Location: Jalan Raya Sanggingan
; dinner; mains from USD 60.
STAY:
Hotels
1. COMO Shambhala Estate. Janjar Begawan, Desa Melinggih Kelod, Payangan, Gianyar (near Ubud)
An exclusive residential health retreat with luxury villa-style accommodations, the COMO Shambhala Estate offers a world-class holistic health with facilities that include luxuriously appointed villas, a vitality pool, treatment areas beside the Ayung River, a gym, Pilates studio and a yoga pavilion and resident in-house experts in Yoga, Ayurvedic medicine and outdoor activities. You'll know that you will only get the best throughout your stay.
Rates start at USD 1089 during low season, click here to book.
2. Maya Ubud Resort & Spa. Jalan Gunung Sari, Peliatan, Ubud, Bali
A tranquil haven of tropical gardens bordered by the vast Peliatan rice fields on the west and the lush Petanu River valley to the east, Maya Ubud is located within a ten-hectare slice of green land just one hour from Bali's airport. With 108 finely designed thatched private pool villas and luxury guestrooms featuring contemporary decor with a hint of traditional local influences. Various facilities and amenities are also available for your perusal, including recreational facilities, an extensive dining outlet list and even a theatre for cultural dance shows. This multiple award winning resort is also a vocal champion of local sustainability, and eco-friendly practices – which means that a stay here is not just good for you; it's good for the surroundings too.
Rates start at USD 381.15 during low season, click here to book.
3. Uma Ubud, by COMO. Jalan Raya Sanggingan, Kedewatan, Gianyar, Ubud, Bali
Hidden on the fringe of Ubud, overlooking the Tjampuhan Valley amid fenceless fields carved out of hillsides backed by the curve of coconut palms and banyan trees wrapped in vines, the Uma Ubud is a wonderful natural hideaway in the heart of Bali's tropical greenery. A part of the COMO Hotel chain, the hotel features the best in facilities, accommodations and service blended with the quiet comfort of inspiring, culture-rich locations that is central to the philosophy behind the UMA branding. Check out the wholesome, Balinese-inspired food by Uma Ubud's Australian chef at the on-site restaurant, made from the freshest local ingredients available.
Rates start at USD 345 during low season, click here to book.
SEE OUR OTHER HOTELS HERE!
Villas 
1. Kamandalu Resort & Spa. Jalan Andong, Banjar Nagi, Ubud, Bali
If a relaxed rural hideout is what you're looking for, then Kamandalu Resort and Spa is probably all you ever wished for and more. Carved into a corner of Ubud's green hills, Kamandalu is a five-star boutique resort built to resemble traditional real-life Balinese villages, with a touch of contemporary style and luxury thrown in. Blending seamlessly into the surrounding green terraced rice paddies and tropical forests, each of the 25 luxurious villas presents its own enchanting panoramic view across the lush valley. But while it's every part the perfect rural hideaway, all the typical amenities and facilities are on hand to ensure that you'll never be left wanting for more.
Rates start at USD 300 during low season, click here to book.
2. Kayumanis Ubud Private Villa & Spa. Banjar Baung, Desa Sayan, Bali
Nestled amongst groves of fragrant blooms and cinnamon trees, lies a tranquil retreat overlooking the tropical forests of Ubud and the gently flowing Ayung River. The Kayumanis Ubud, an ideal choice for those seeking a personal getaway with complete privacy, offers a choice of 23 luxuriously themed villas, each an exclusive enclave of serenity and comfort with a distinctive Balinese, Javanese, Oriental, Palembang, Primitive, Ethnic or Modern decor design. Sinfully spacious, each villa is equipped with its own swimming pool and an open-air garden bath, amongst other amenities and facilities. The service provided is world class as well, and the staff members on hand strive to exceed your expectations. The strategic location of the resort, close to all that Ubud has to offer is also a great boon.
Rates start at USD 674 during low season, click here to book.
3. Viceroy Bali. Jalan Lanyahan, Br. Nagi, Ubud, Bali
Situated along a secluded ridge on the Petanu River valley – Bali's own "Valley of the Kings" – the Viceroy Bali is well known amongst international travellers as one of the world's best-hidden tropical hideaways. Generously appointed with luxury trimmings, hints of Balinese traditional architecture and the latest electronic amenities, each of the 25 villas available also feature relaxing outdoor spaces with stunning valley views. In addition, you can enjoy the complete and modern gym, valley-top infinity pool, library and any of the other facilities to ensure that your stay is a memorable one. If you're feeling more adventurous, take some time and explore nearby Ubud, a town with its own leisurely pace and eccentric air, bric-a-brac shops, curious galleries and quaint restaurants.
Rates start at USD 600 during low season, click here to book.
4. Aria Villas. Jalan Tirta Tawar, Banjar Kutuh, Kelod, Ubud, Bali
Lovers who've come to escape the hustle and bustle, this is for you. Designed by Singapore architect Chioh Hui Goh, Aria Villas Ubud seamlessly blends design, luxury and immaculately clean style with a firm environmental vision. Featuring a fresh interpretation of Balinese architecture and integrated landscaping, 8 private pool villas with stone bath tubs, understated interiors, natural materials coupled with traditional Balinese accents boast unobstructed views overlooking a lush green valley and stunning sunsets. You'll not want to leave!
Rates start at USD 211 during low season, click here to book.
SEE OUR OTHER VILLAS HERE!
SEMINYAK
Photo: Seminyak
 The Cool Cat of Bali. Just to the north of Legian, Seminyak is Bali's most sought-after holiday enclave: an icon of private villas and chic hotels in a prime location with beautiful beaches, walking distance to nightlife and a line of fine dining restaurants in a class of its own. A perenial favorite and playground among the up-market Indonesians and expats, Seminyak offers ultra luxurious and sophisticated villas and hotels, fashion stores, trendy designer bars and not to mention, international chefs at the helm of top dining spots from Jalan Petitenget to Jalan Kayu Aya. Bali's vibrant town is a famous investment opportunity for luxury property market, so it's not unusual to find long-term visitors or émigrés in Seminyak who have taken up residence, even setting up businesses. Our guess is that they fell in love with Seminyak's perfect balance of seclusion and exhibition. Come 5pm, chilling out with bottles of champagne over views of Bali's famous sunset becomes Seminyak's beachfront scene, a typical end to a typical day. So, ready your kaftans and espadrilles; we'll show you The Luxe Nomad's travel guide of all things wonderful in Seminyak.
DO: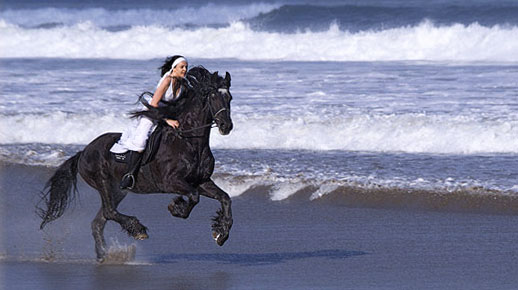 Photo: Umalas Stables
1. Have an early morning ride along Seminyak Beach with horses from Umalas Stables.
Photo: Pura Petitenget
2. Located at the beachside off J1 Petitenget, visit Pura Petitenget, a pretty Balinese sea temple known for its colourful beachside ceremonies. Hailing back to the 16th century, this temple is an important link in the series of west coast temples between Pura Uluwatu and Pura Tanah Lot.
Photo: Jari Menari
3. Translated as 'dancing fingers,' experience Jari Menari's superb massage treatments. Open from 10am to 9pm, rates start at USD 25.
Photo: Jalan Laksamana
4. Bring home some Bali chic from Jalan Laksmana, which has emerged as Seminyak's boutique street in recent years. Try bohemian-cool Press Ban Cafe for handmade wooden shoes, Jackie O. shades and fitted vintage plaid button-downs. Lily Jean carries sexy strapless jersey pantsuits and bandaged cocktail dresses. And Simplekonsepstore prides itself on one-of-a-kind design: limited-edition graphic T-shirts, origami-inspired bags and hand-dyed tunics that reinvent Bali's rich tradition of batik in totally unexpected ways.
Photo: Woobar
5. Find the party. Bali's beautiful people gather for drinks, jazz and DJ-spun beats in Woobar (inside W Bali) and sip drinks from the skydeck; or across the street at Métis (Jalan Petitenget), a candlelit bar from the folks behind Kafe Warisan. In the center of town, design aficionados gather at Word of Mouth (Jalan Kunti 9), a boutique that doubles as a cool lounge at night, with impromptu parties that have developed a loyal following. Potato Head is fabulous and impressive: always a lively scene where you can enjoy your cocktails in different shaped glasses.
SHOP: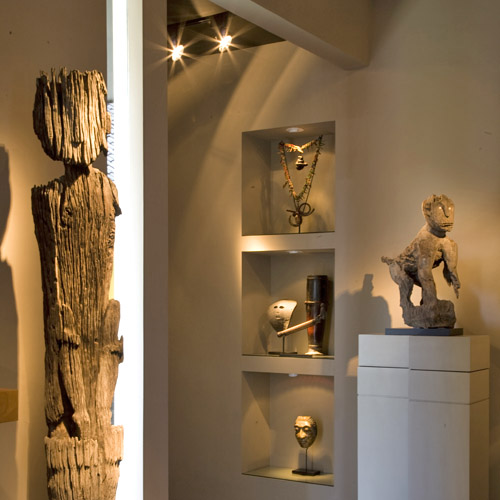 Photo: Icon Asian Arts Gallery
1. Icon Asian Arts Gallery is one of the best spots on the island to find Balinese art and sculpture.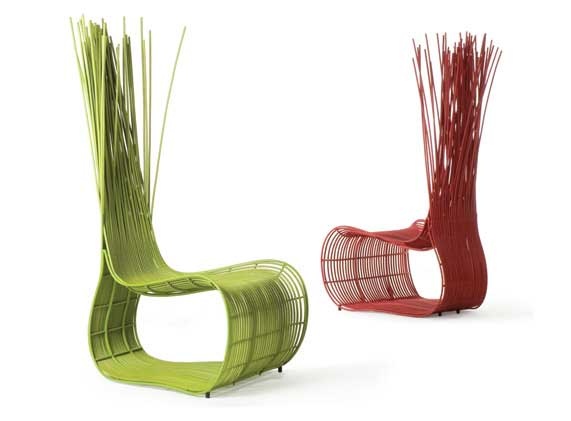 Photo: Deefusion
2. For the home, furniture emporium Deefusion sells a selection of modern furnishings from well-known Filipino designers. The showroom will ship directly to your home from their factory in the Philippines.
Photo: Magali Pascal
3. Head to Magali Pascal for pretty dresses roughed up with cool leather jackets, belts and bags.
Photo: Missoni Swimwear, available in C Boutique
4. C Boutique, for the best swimwear in Bali such as designer brands Missoni and Marc Jacobs plus favourite Aussie exports Zimmerman, Lover, Camilla and Marc, and Fleur Wood.
Photo: Uluwatu Lace
5. Uluwatu has pretty and quaint Balinese Handmade lace made into tops, dresses and shorts. Mix traditional with your modern pieces and start a whole new trend.
Photo: Uma and Leopold
6. Uma and Leopold offers luxe designs and embellishments that create stunning, one-of-a-kind frocks.
EAT & DRINK:
Photo: Ku De Ta
1. Ku De Ta – This bar's X-Factor has been keeping the scene in Seminyak exciting and at the forefront. Prices are quite steep, but the vibe is awesome and you can enjoy the spectacular view of the ocean while enjoying your sunset cocktails. Jalan Kayu Aya No. 9,
 Seminyak, Bali; drinks from USD 105.
2. Potato Head – Pot head (as locals call it) is best when there's a big DJ in town. If so, be prepared for a busy night as the huge arena styled as a modern take of the Roman coliseum fills out. From international singers and DJs, it definitely has A list entertainment. Tip: if you're in a big group, book a table in the VIP area as alcohol is pricey and this area is the only part you can get some space in on a busy night! Jalan Petitenget 51B
Seminyak, Bali; drinks, open from 11am to 2am; drinks from USD 15.
Photo: Cafe Bali
3. Café Bali – Enjoy quick eats at this French colonial style café with a relaxed European air. Jalan Oberoi Laksmana, Seminyak; lunch; from USD 15.
Photo: Salt
4. Salt Tapas & Bar – In the mood for a creative and global menu? Try their lobster mango-shiro miso with mandarin salt. Sentosa Private Villas & Spa, Jalan Pura Telaga Waja, Seminyak; lunch; mains from USD 30.
Photo: Biku
5. Biku – A quirky tea lounge, restaurant, antiques and book store with a lovely atmosphere. Great for homemade desserts, traditional English tea with scones and cream. When you have finished eating have a browse through the antique gallery and the branch of Ubud's famous Ganesha Bookshop. Address; breakfast, lunch, afternoon tea, dinner, 9am to 9pm; from USD 5.
Photo: Metis
6. Metis – From the makers of top French restaurant, Warisan, Metis which is intended to fill the same market niche. Only time will tell if they can create a formula which works as well as Warisan did, but the early omens are good. Jl Petitenget No6; dinner; from USD 86.
Photo: Naughty Nuri's
7. Naughty Nuri's Warung – The place to go for the best pork ribs in Seminyak. 'Nuff said. Jalan Batubelig 41 Kerobokan Kelod
Kuta Bali; lunch; mains from USD 10.
Photo: Sardine
8. Sardine – They serve good food consisting of mainly fish and seafood, and the restaurant comes with an excellent view of rice fields. Note that they offer a good set lunch, which is slightly more affordable. Jalan Petitinget 21 Kerobokan
Bali; lunch and dinner; mains from USD 6 (lunch) and USD 12 (dinner).
Photo: Mamasan
9.  Mamasan
- This casual bistro-style converted whips up top-notch Asian dishes. Jalan Raya Kerobokan 135, Br. Taman; lunch and dinner; mains from USD 13.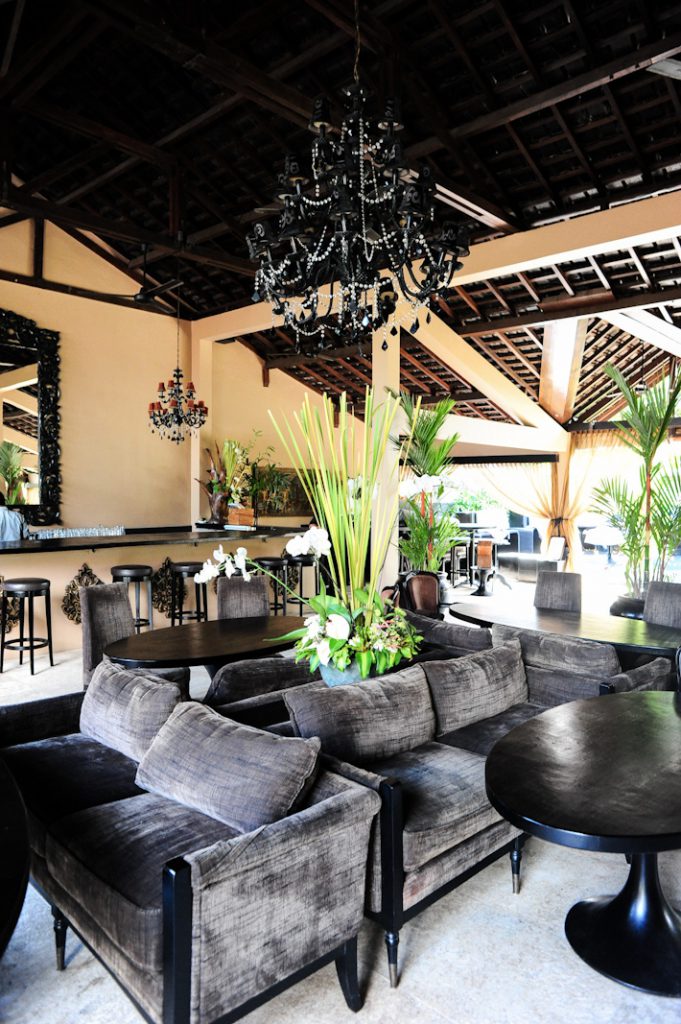 Photo: Sarong
10. Sarong
- An unlikely pairing: enjoy Asian street-food inspired dishes with lavish surrounds, showing that top dining in Bali isn't always about sea views since there aren't any here. Jalan Petitenget 19x, Kerobokan; lunch and dinner; mains from USD 15.
Photo: Merah Putih
11. Merah Putih – Inspired by the local nasi padang, where you have an array of dishes to choose form, savour classic and fusion Indonesian food. Try the Bebek Goreng Sambal Manga (crispy boneless duck with mango sambal). Jalan Petitenget No 100x Kerobokan; dinner; mains from USD 15.
STAY:
Hotels

1. Anantara Seminyak Resort & Spa. Jalan Abimanyu, Seminyak, Bali
An exclusive beachfront villa property of the Seminyak Coast, Anantara Seminyak Resort and Spa offers a winning blend of exclusive opulence, ultra-modern amenities and unbeatable service. Each of Anantara's 59 expansive Bali resort suites strives to deliver the ultimate in luxury and comfort. The facilities available are top-notch as well, ranging from the glorious rooftop lounge SOS Supper Club and rooftop Anantara Spa, to the infinity edge swimming pool staring out on the Indian Ocean.
Rates start at USD 424 during low season, click here to book.
2. The Oberoi Bali. Jl Kayu Ayu, Seminyak, Kuta, Bali
As one of the original high-end hotels in Bali, The Oberoi set a pretty high standard for the slew of wannabes following in its wake. Designed by renowned Australian architect Peter Muller, the resort is set amidst fifteen acres of tranquil gardens, recreating a traditional village and reflects the romance, serenity and timeless beauty of the island. Just a sunset stroll from Seminyak Beach, each of the resort's traditionally-built villas are individually designed with floral themes with specially commissioned Balinese art works and four-poster beds with hand-carved head boards. Some villas also featuring private swimming pools and unique garden bathrooms even before they were de rigueur. This is what true Balinese luxury is all about.
Rates start at USD 344.25 during low season, click here to book.
3. IZE Seminyak. Jalan Kayu Aya No. 69 (Laksmana) Oberoi, Seminyak, Bali
Located right smack in the middle of the best restaurants (near Ku De Ta), shopping and nightlife, this hip urban hotel is designed for the savvy, young global traveller in mind. Boasting connectivity, comfort, cutting-edge style, fun and glamour by the bucket loads, the brand new 81-room hotel features signature snow-white, sky-blue and soft-grey colours and blackout curtains combined with blond-wood furniture to create tranquil spaces that are both simple and elegant. Natural light and balconies emphasizes IZE's stylish architecture and interior design, but it's not just a pretty face. Ask the Personal Concierge Service to draw up an itinerary based on your personal likes and dislikes!
Rates start at USD 176 during low season, click here to book.
4. The Colony Hotel. Jalan Laksmana 22, Seminyak, Bali
Set well within walking distance to all the happening places in the hip district of Seminyak, the Colony Seminyak is a boutique built Californian-style around a central 16 meter pool. The hotel offers 20 colonial inspired air-conditioned rooms complete with en suite bathrooms and all the luxurious and technological creature comforts you can think of. While its exterior may portray traditional Balinese and old time elegance, the interior design is minimalist and comfortable; with marble, wood and granite in a neutral colour scheme of blacks and whites. Just the thing for a swish and stylish Bali getaway!
Rates start at USD 231 during low season, click here to book.
SEE OUR OTHER HOTELS HERE! 
Villas
1. Villa Cendrawasih. Jalan Petitenget, Seminyak, Bali
This modern five-bedroom is the perfect option for guests who appreciate the privacy of a luxury villa but also want to be near Seminyak's beach, famous restaurants, lavish spas, chic lounges and other trendy nightspots. You'll relish the 18 x 5 meter pool, air-conditioned living area, gym & spa room, rooftop terrace as well as the fully equipped kitchen that comes complete with an in-house chef to provide guests the ultimate holiday experience. The plus points? You can also book four bedrooms only. Stylish, modern design, and a complimentary driver and car for 8 hours a day! Now that's a holiday.
Rates start at USD 970 during low season, click here to book.
2. Chandra Luxury Bali Villas. Jalan Sari Temuku, Gang Sandant, Bali
Just a few minutes walk from Seminyak Beach, Chandra Luxury Bali Villas takes the winning combination of sleek style, unbeatable location, attention to detail and luxury to a new level. You're cocooned in the peace and tranquility of a private villa home known for its forward-thinking architectural style, intimate setting and reputation for great service and hospitality. With four 2-bedroom villas and four 3-bedroom villas featuring a private 11×4 metre swimming pool measuring, designer ensuite air-conditioned bedrooms, outdoor showers and bathtubs in a tropical setting, large open living rooms, state-of-the-art technology, fully equipped kitchens and 24 hour security, you'll be sure to feel right at home in any one of these luxury abodes.
Rates start at USD 514 during low season, click here to book.
3. Villa Aqua. Jalan Kayu Jati 20, Seminyak, Bali
For the chic and fashionable high rollers, Villa Aqua is perfect for party enthusiasts looking for a modern yet relaxing villa scene. Crisp and modern, the avant-garde bi-level L-shaped villa is designed by world renowned Gfab architects. Featuring four spacious bedrooms, a sunken lounge, open walkways and ponds, modern kitchen and a large soundproof party pad, it's also a seven-minute drive to the most happening night scene of Bali. A villa manager is quick to assist guests and ensure a wonderful stay. Its central location and standard of privacy are hard to beat. Plus a chef lays out a mean barbecue spread.
Rates start at USD 982 during low season, click here to book.
4. One Eleven. #3 Pangkung Sari, Seminyak, Bali
The slick and posh One Eleven gives you the first class treatment you deserve. With its contemporary minimalist decor of natural wood and stone finishing, each villa has its own private pool and spa pavilion for guests to relax in their own stylish sanctuary. With only 9 one-bedroom villas across a 5000 sqm property (biggest in Seminyak!), space and privacy is the resort's gift to you, along with their 24 hours on-call butler and access to their Japanese sushi/sake bar, Shiro, where authentic, fresh Japanese food is prepared by their very own chef, Chef Shiro San. Sounds like an elite getaway?
Rates start at USD 850 during low season, click here to book.
SEE OUR OTHER VILLAS HERE!
JIMBARAN
Photo: Jimbaran
The Celebrity Hideaway. Jimbaran is well-loved for its sea-side resorts, nice sheltered beach and seafood restaurants south of Kuta. White-sand beaches set the scene for a romantic tete à tete in Jimbaran and there are many high-end villas in the area, which justify Jimbaran's monicker as the "Beverly Hills of Bali." It feels a lot less touristy, and celebs like to hideaway here. Having the most expensive housings accommodations in Bali, all the hotels in Jimbaran possess beautiful and well-maintained tropical gardens, private swimming pools, and some private beach clubs. You can immerse yourself within local Balinese living, culture and activities where you get to experience the real Bali minus the hordes of tourists. During the day, it feels like the beach is all yours, but when night falls, seafood restaurants that dot the beachfront come alive. Whilst chic shops are starting to sprout in Jimbaran, there is no nightlife here. However, its proximity to Kuta and Seminyak makes it an ideal location for a well-balanced party and rest life in Bali.
DO:
  Photo: Seafood Dinner
1. A seafood dinner in Jimbaran is a must do. Sitting at your table in the sand, with the lively atmosphere around you and the ocean in front of you is not to be missed.
EAT & DRINK:
Photo: Rock Bar
1. Rock Bar – The muted, minimalist bar is perched in a cliff above the crashing waves of the Indian Ocean. Get there early to avoid the lines and to get a good seat (though the best are saved for hotel guests). Order a drink and watch the sun melt into the water. Ayana Resort and Spa, Jimbaran; cocktails; from USD 5.
Photo: Cuca
2. Cuca – Casual dining meets delicious and playful cocktails. Bold and refreshing tapas using locally-sourced ingredients are served in a really chill out vibe. Try the BBQ octopus with gazpacho. Jalan Yoga Perkanthi
Jimbaran; lunch and dinner, 12pm to 12am; mains from USD 15.
Photo: Dava
3. Dava – The food at Dava is complex and sophisticated, with multiple layers of flavours and textures. Ayana Resort & Spa
Jalan Karang Mas Sejahtera
Jimbaran, Bali; dinner, 6:30pm to 11pm; four-course menu from USD 45.
STAY:
Hotels
1. Jimbaran Puri by Orient Express. Jalan Uluwatu, Badung, Bali
Overlooking one of Bali's most beautiful beaches, Jimbaran Puri by Orient-Express is nothing if not romantic. The peaceful cluster of 68 Balinese-style cottages and pool villas accentuates the innocence of a simpler age, where time stands still. Expect lotus pools fed by traditional stone waterspouts, outdoor showers, yoga and tai chi classes, sunset walks, laid-back beach dining with freshly grilled fish, spectacular vistas, massages to the sound of the ocean and the scent of tropical flowers to fill your senses and a large free-from swimming pool with uninterrupted sea views to cool off in. Located only 15 minutes away from the airport, Kuta and Nusa Dua, you'll be right on target for the best of Bali with your loved one!
Rates start at USD 563 during low season, click here to book.
2. Ayana Resort & Spa. Jalan Karang Mas Sejahtera, Bali
With majestic views from a secluded cliff top location in Jimbaran, the Ayana Beach Resort Bali is sure to leave you speechless. Situated only 10 kilometres from Bali Airport, this spacious 290-room hotel and 78 luxury villa resort and spa caters for both families and a romantic holiday for two. If you're staying at one of the private villas, you'll be served by the Ayana butlers who are trained to provide the highest level of service expected by the Royal Palace of England, thanks to their prestigious Guild of Professional Butlers' UK Certification. Either way, guests will receive the royal treatment all round: dine at lavish restaurants, enjoy a day on the exclusive and stunning Kubu Beach, toast to a spectacular sunset at Rock Bar or relax with an award-winning 'Spa on the Rocks' treatment at the Thermes Marins Spa!
Rates start at USD 344.85 during low season, click here to book.
SEE OUR OTHER HOTELS HERE!
Villas
1. The Longhouse. Tiara Nusa, Jimbaran, Bali
Spanning Jimbaran's hillside, this luxurious private retreat reveals panoramic vistas in a dramatic 180 degree view that will take your breath away. Combining traditional and modern materials of sleek steel, antique teak, cool stone and warm wood along with state of the art technology, The Longhouse is all about authenticity, luxury and comfort. The villa's 6 bedrooms are uniquely decorated with art, crafts and motifs from all across the Indonesian archipelago – personally handpicked by the villa owners. Take advantage of the views lounging by the infinity pool, enjoy massages in the dedicated spa room, exercise in the gym or plan a movie screening in the professionally designed private theatre. You won't just be charmed by The Longhouse's facilities but its dedicated staff as well!
Rates start at USD 1126 during low season, click here to book.
2. Kayumanis Jimbaran Private Estate & Spa. Jalan Yoga Perkanthi, Jimbaran 80364 Bali
Virtually hidden amongst the green groves of coconut trees near Jimbaran bay, Kayumanis Jimbaran Private Estates & Spa is an idyllic retreat sure to heal the soul of the weariest of travellers. At its heart lies a collection of 19 private villas named after parts of a coconut tree, designed to bring you straight to the Balinese style of open living without compromising luxury and comfort. The interior of each villa is tastefully furnished in 5 different themes with its own individual blend of ethnic, modern and local traditional aesthetic influence. You have your own personal butler just waiting for you to name your needs; every hour of every day. Just like its name (which means cinnamon), the service is exotically sweet.
Rates start at USD 768.20 during low season, click here to book.
3. Karma Jimbaran. Jalan Bukit Permail Jimbaran, Bali
Just a stone throw's away from the white sands and tranquil waters of Jimbaran Bay, the Karma Jimbaran resort features 40 expansive luxury pool villas elegantly arranged on a gentle slope by the beach. Famed for its beachfront seafood restaurants and its spectacular sunset, Jimbaran has established itself as one of the most desirable destinations in Bali, and the Karma Jimbaran is the perfect place from which to base your Jimbaran holiday. Set with opulent interior fittings and top grade linen, each one of the villas is truly top of the line. Then we have the understated, highly personalized service that screams genuine luxury. What else would you want from a great luxury beach hideout?
Rates start at USD 653.40 during low season, click here to book. 

SEE OUR OTHER VILLAS HERE!
NUSA DUA
Photo: Nusa Dua
For the Jetset who wants the ultimate R&R. Nusa Dua is a hotbed of luxury hotels situated in Bali's eastern coastline. Take your pick from an enclave of high-end resorts with a long, golden sand beach. This side of paradise remains partially untouched, and is free from thumping dance music and active merchants. It is its own private community (and safety is high priority) so don't be surprised to find a perimeter wall when you enter the area where houses, villas and other luxury hotels are located. This tranquil area of Bali is best enjoyed cruising along the oceanfront boardwalk and just taking in its natural sights and sounds. Perfect for couples or even families who want to get away from it all, Nusa Dua is your best bet to just chill out, relax and laze the days ahead.
DO:
Photo: Blowhole
1. Check out the blowhole near the old cabana at the end of the road. If the swell's up, it's pretty amazing to watch the water explode out of the cavern which is just five metres from your feet.
Photo: Hotel-hop
2. Hotel-hop, dress smart casual and make your way to different takes of Balinese, Western and Asian cuisine in the different hotel restaurants in the area.
Photo: Bali Golf and Country Club
3. Nusa Dua is home to an 18-hole golf course in Bali Golf and Country Club (currently under renovation and will reopen to Bali National Golf Resort). So, go on and practice that swing!
Photo: The Bale
4. Treat yourself to a one-day set program of yoga practices combined with healing massage at The Bale, complete with complimentary vegetarian meals to enhance wellness.
EAT:
Photo: Bumbu Bali
1. Bumbu Bali – Take your pick from satays, salads, banana leaf-wrapped meats and glistening seafood dined in village-like thatch roofed pavilions. Tip: Cultural shows are held every Wednesdays and Fridays starting at 8pm. Location: Jalan Pratama, Tanjung Benoa, Nusa Dua; dinner; mains from USD 10.
Photo: Kayuputi
2. Kayuputi – Book a prized terrace table and make sure to try the seared free-range chicken with duck foie gras, and a violet-flavoured diplomat and blueberry sablé Breton capped with a spun-sugar dome and towering antenna for dessert. We promise the taste is not as complicated as it sounds. Location: St. Regis Bali Resort, Kawasan Pariwisata, Nusa Dua; lunch and dinner; three course from USD 100.
Photo: Soleil
3. Soleil – An elegant Mediterranean restaurant that have great lunch and dinner buffets, with two whole rooms dedicated to sweet treats and desserts alone. Location: Inside Mulia Hotel; lunch and dinner; from USD 20 per person.
STAY:
Hotels
1. The Mulia. Jalan Raya Nusa Dua Selatan, Kawasan Sawangan, Nusa Dua, Bali
The Mulia is sister to the luxurious Mulia Villas and Mulia Resort, and they all share the sprawling 30-hectare estate complete with a one-kilometre stretch of beach in Nusa Dua's stunning location. All 111 spacious suites are elegant and polished, while its ocean front swimming pool is nothing short of jaw-dropping. Views overlooking the ocean, complete with a jacuzzi on the balcony will have you chilled out, but that's not all. Check out The Mulia's spa featuring Asia's only ice fountain room for a thoroughly detoxifying experience or hang out at The Lounge which is a combination of cozy library, chic lounge and exclusive dining room. Feed yourself at The Café, order sunset cocktails at Sky Bar and party the night away at the slick and stylish ZJ's Bar. Combine that with super service and it's no wonder The Mulia on CNTraveler's Hot List 2013 for Best New Hotels!
Rates start at USD 750 during low season, click here to book.
2. Mulia Resort. Jalan Raya Nusa Dua Selatan, Kawasan Sawangan, Nusa Dua, Bali
Sister to The Mulia Hotel, the 526-room Mulia Resort is sleek and contemporary with touches of neo-deco furniture, old-gold highlights and stunning Balinese artwork. But that's not even the best part; with 15 acres divided into a series of tropical parterres, this jaw-dropping resort boasts two five-story wings flanking a vast central courtyard, three stunning swimming pools and nine (yes, count them) smaller lagoon pools that descend onto the white sandy beach. Grand but intimate, Mulia Resort also counts a pre-existing temple on its grounds as a highlight and no less than four excellent restaurants, three bars and a nightclub. It's a veritable pleasure city by the sea!
Rates start at USD 351 during low season, click here to book. 

SEE OUR OTHER HOTELS HERE!
Villas
1. Mulia Villas. Jalan Raya Nusa Dua Selatan, Kawasan Sawangan, Nusa Dua, Bali
Part of a sprawling complex of three discrete properties in Nusa Dua, Mulia Villas is an offshoot of the famed The Mulia in Senayan, Jakarta. Featuring private pathways, secluded gardens and ultra exclusive hydrotherapy pools surrounded by lush landscapes, these exquisite villas combine intimate settings with luxurious services and amenities to craft an unparalleled island experience. There are 108 lavishly appointed villas, each with private butler and their own distinct identities thanks to stylish interiors and luxe furnishings. Guests also have exclusive access to the Living Room – a casual retreat offering a lounge, library and restaurant, as well as the sister resorts four restaurants, three bars and nightclub. Now that's what we call transcending conventional tropical getaways!
Rates start at USD 1010 during low season, click here to book.
2. Kayumanis Nusa Dua Private Villa & Spa. BTDC Area Nusa Dua, Nusa Dua, Bali
Built around a number of unique, locally themed villas, Kayumanis Nusa Dua offers unrivalled space, comfort and total privacy within its secluded walled gardens. There's also a private swimming pool and an open-air garden bath on each property plus all the modern amenities you'll ever need. Furthermore, as per all Kayumanis establishments, you also get your own, exclusive 24-hour butler, ever ready to do your every bidding.
Rates start at USD 671.30 during low season, click here to book.
3. The Bale. Jalan Nusa Dua Selatan, Nusa Dua, Bali
Named after the traditional open-air pavilions so famous in Balinese architecture, The Balé is a rare retreat dedicated to revitalizing your soul. A member of the Small Luxury Hotels of the World, this unique boutique resort is found in Bali's fashionable Nusa Dua area, taking advantage of the panoramic views of the Indian Ocean thanks to its hillside location. You're bound to embrace the absolute privacy of the resort. Populated with just 29 blissful pavilions, each with their own private swimming pool and modern, fashionable interiors, The Balé is a peaceful haven in which to collect your frazzled nerves amidst walled courtyards, refreshing water pools, holistic spa treatments, well-being programs and fresh organic produce. This is the perfect place to reconnect with yourself and each other!
Rates start at USD 771.20 during low season, click here to book.

SEE OUR OTHER VILLAS HERE!
SANUR
Photo: Sanur
Sanur: For families travelling together. With the lush and green landscaped grounds of resorts and villas fronting right onto the sandy beach of Sanur, think seaside for all-day play outdoors. Sanur has a beautiful coastal stretch of beach with thin and gentle waves. Its quiet and laid-back atmosphere makes it more popular to Europeans, middle aged crowds and older families.
DO:
Photo: Jamu Traditional Spa
1. The beautifully carved teak and stone entry sets the mood at Jamu Traditional Spa, which offers a range of treatments including a popular Earth & Flower Body Mask and a Kemiri Nut Scrub. It definitely brings the 'aaahh' in spa! Rates at USD 48 per person.
Photo: Crystal Divers
2. Crystal Divers has a large diving pool right outside its office and is recommended for beginners. The shop offers a long list of courses, including PADI open-water for USD 450. Intro dives from USD 60.
EAT:
Photo: Manik Organik
1. Manik Organik – Vegetarians are well-cared for but there are also meaty dishes made with free-range chicken and the like. Smoothies include the fortifying 'immune tonic' and there is a range of house-brand products on offer. Location: Jl Danau Tamblingan 85; breakfast, lunch, dinner; mains from USD 5.
Photo: Warung Pantai Indah
2. Warung Pantai Indah – The views and owners are probably the highlight of this beach cafe. Sit on benches in the sand under a tin roof at this uber authentic old Sanur beach cafe. It's near some of Sanur's most expensive private beach villas; this café serves cheap beer and fresh-grilled seafood. Location: Beachfront Walk; lunch and dinner; mains from USD 9.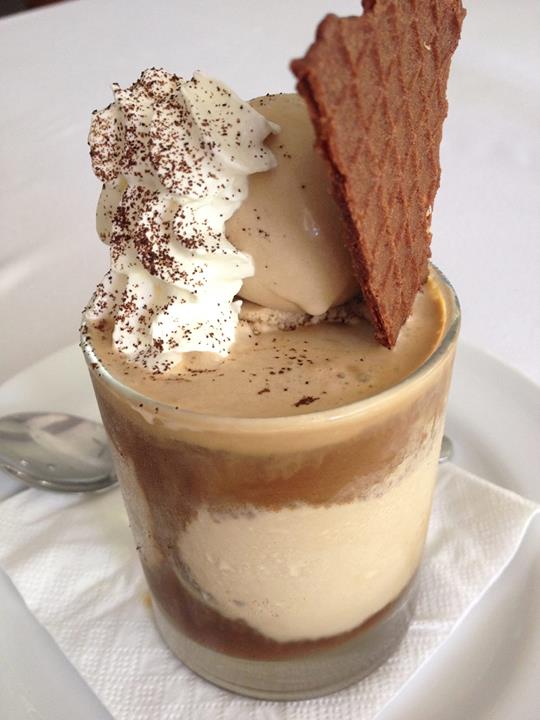 Photo: Massimo
3. Massimo – Pasta, pizza and more served in an open-air Milan-inspired café with a Balinese garden as its surroundings. Tip: Nab some gelato from the counter up front to beat a hot summer day. Location: Jl Danau Tamblingan 206; quick eats; mains from USD 7.
Photo: Char Ming
4. Char Ming – Enjoy barbecue and seafood grill with a French accent—stylish and lush plantings as well as carved-wood details (reclaimed from old boats and buildings) can be found indoors and outdoors. Location: Jl Danau Tamblingan 97; lunch and dinner; mains from USD 9.
STAY:
Hotels
1. Regent Bali. Jalan Kusuma Sari No.8, Sanur Beach, Bali
Gentle palms that sway in the wind and waters in hues of blue against a white-sand beach set the stage for Sanur's newly minted Regent Bali. Sitting on four acres of beautifully landscaped land and offering 94 plush suites and 26 luxury villas, this is indulgence on a whole new level. A 50 metre infinity pool awaits, but if you're not willing to share, you can opt for the larger Pool Villas, each with their own private infinity pools or suites that include their own spa treatment rooms. To top it off, all suites and villas feature super King-sized beds for those lazy, holiday lie-ins, five-star butler service for your every whim, large LED TVs and iPod docking stations with the ever-impressive BOSE sound system if you're in need of some easy entertainment. For those seeking to disconnect, vistas of emerald gardens, gently soothing water features and views of the Indian Ocean and Nusa Lembongan island are sure to keep you distracted.
Rates start at USD 393 during low season, click here to book.
2. Sudamala Suites and Villas Sanur. Jalan Sudamala No. 20, Sanur, Bali
A tropical retreat awaits the artsy and laid-back traveler who enjoys tranquil surroundings and traditional hospitality. Imbibing serenity and tranquility, the 34 luxurious and spacious beachfront suites with natural stone bathrooms and open-air showers are situated amidst two courtyards, whilst a shimmering swimming pool and an art gallery take center stage in the resort. Infused with local culture, Sudamala Sanur is a melting pot for artistic collaborations where guests can enjoy different layers of Balinese traditions from spa treatments to culinary feasts.
Rates start at USD 252 during low season, click here to book.  
SEE OUR OTHER HOTELS HERE!
Villas
1. The Gangsa Private Villa. Jalan Tirta Akasa 28, Sanur, Bali
Modern comforts, unparalleled service and warm local village charm makes up The Gangsa, an exclusive haven from the Kayumanis private villa chain. The Gangsa is designed to mimic a rustic village setting, with 11 spaciously comfortable and luxuriously appointed villas clad in traditional Balinese decor. There's no fear of being left to rough it. The hotel is equipped with all the modern comforts that any traveller would need, and you can expect the renowned level of service and art of indulgence that comes with the Kayumanis name.
Rates start at USD 265.30 during low season, click here to book.
2. Villa Cinta @ Sanur Beach. Batu Jimbar Estate Sanur, Bali
A private estate located in the prestigious Batu Jimbar, Villa Cinta literally means villa of love in Bahasa Indonesia. It's not hard to see why: the sea facing property contains 6 villas enclosed in a lush tropical garden, ensuring exclusive privacy, luxury and romance in this intimately peaceful setting. You'll be in esteemed company since the estate was designed by Sri Lankan architect Geoffrey Bawa and the villa itself bears the mark of Popo Danes, an award-winning Indonesian architect known for his green architecture and preservation of Balinese elements. It's the perfect setting for events, thanks to its large indoor and outdoor dining areas. You'll also benefit from direct access to Sanur beach, day beds by-the-sea, a massage pavillion, large private pool and sun deck. What's not to 'cinta'?
Rates start at USD 246.50 during low season, click here to book.
SEE OUR OTHER VILLAS HERE!
CANGGU
Photo: Canggu
Village life and surf spots. Just 20 minutes north of Seminyak and fast emerging as the preferred spot for expats and solo travellers, a large number of overseas nationals have chosen Canggu as the location for their privately owned villas because of the village's romantic and secluded charm. Canggu takes pride in Brawa beach (a gem amongst beaches in Bali for its quiet and private atmosphere) and luxe hotels, villas and accommodations amidst lush, tropical surrounds with organic gardens. Views of rice paddies complete the relaxing vibe of Canggu, a perfect place to slow down and reconnect with nature. The village is far from boring: the creme de la creme of yoga gurus can be found here. Take your pick from various yoga sessions offered in the area and learn the 'Downward Dog' pose in no time. Adventure nomads will also love the waves here and surfers will definitely be challenged.
DO: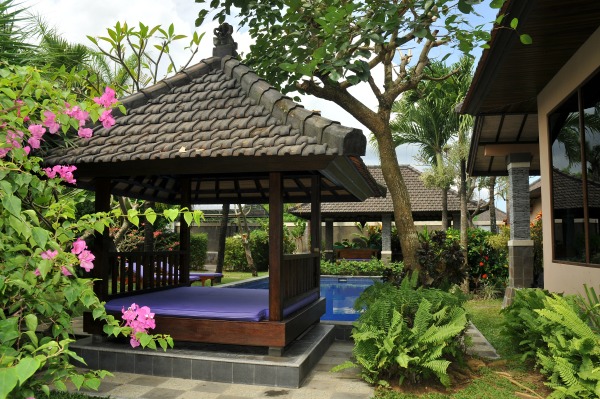 Photo: Desa Seni
1. Start your day off with a mind and body workout at the Desa Seni eco community resort. Join a yoga or meditation class on-site and gain access to the facilities at one of Bali's premier yoga destination resorts. Its reputation in the local community is well established as it truly does give back – offering twice-weekly yoga classes for the local folk. Tip: This is a popular stop on the wellness workshop circuit, so you may want to double up with a seminar as well.
Photo: Pererenan
2. Take a ride along the northern end of Jalan Pantai Pererenan in the late afternoon to see stunningly beautiful paddy scenery.
Photo: Nelayan
3. Catch the late afternoon light in Nelayan on the jukungs pulled ashore by the fishermen's huts. Don't forget to take the 'money shot!'
Photo: Surf
4. Surf in Canggu's strip of black sand beach and reef breaks that is known for having something for everyone.
EAT:
Photo: Butter
1. Butter – For your cake and caffeine fix. The smell of fresh baking and coffee will surely jump start your day. The carrot and ginger cake is truly yummy! Location: Jalan Pantai Berawa 44; breakfast, lunch, quick eats; mains from USD 3.
Photo: Bungalow
2. Bungalow – A shabby chic version of 'Bali meets Morocco,' this restos must tries include the masala chai latte and bikkie. Tip: There's a book swap corner in front. Location: Jalan Pantai Berawa 35 A; breakfast, lunch; mains from USD 4.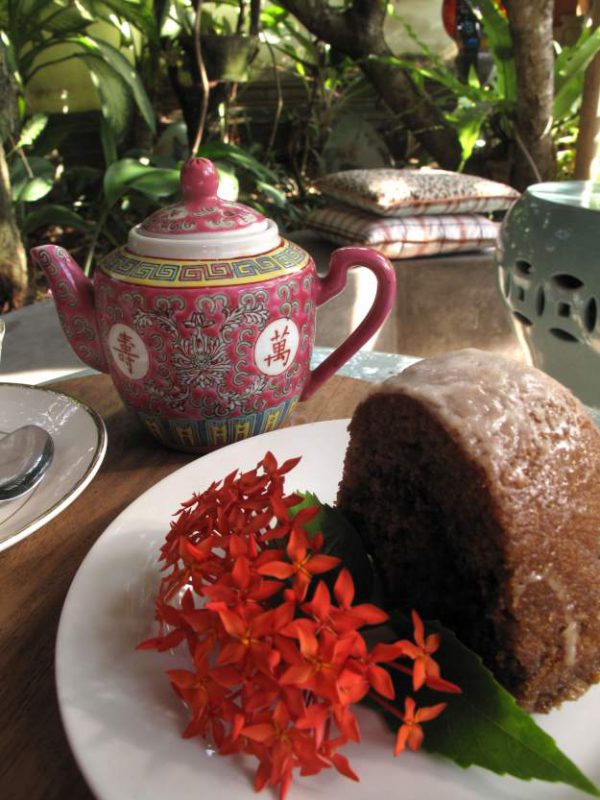 Photo: Green Ginger Noodle House
3. Green Ginger Noodle House – Expect healthy vegetarian dishes and lots of noodle options. It's also good to know that they have a special menu for the little ones. Must-try: Thai style omelette with oysters. Location: Jalan raya pantai berawa, Pelambingan; breakfast, lunch, dinner; mains from USD 3.
STAY:
Villas
1. Cemagi Residence. Jalan Pantai Mengening Cemagi, Desa Cemagi, Mengwi-Canggu, Bali
This is the epitome of a private luxury holiday home. Set on half an acre of land with panoramic views of the ocean, this ultra modern three-bedroom villa comes complete with a 30-metre pool, 250-sqm living area and its very own croquet lawn. Located just a 28-minute drive away from the popular Seminyak and Legian, the residence was designed by award-winning GFAB architects, renowned for their contemporary work in Asia, and offers a tranquil environment for guests to clear their heads, soak up the stunning views and enjoy the team of five staff members who will cater to your every need.
Rates start at USD 920 during low season, click here to book.
2. Villa The Sanctuary Bali. Jalan Desa Cepaka, Bali
Only minutes away from some of the most notorious surf breaks on the South West coast of Bali, Villa 'The Sanctuary' Bali is truly privacy and exclusivity personified, with premium personalised round-the-clock service. Featuring 9 luxurious bedrooms, this sprawling 30,000 sqm estate boasts river frontage with an unobstructed view of Bali's lush junglescape, as well as a 35 metre infinity pool, professional and fully equipped kitchen, central dining and living pavilion, spa bale, dedicated gym, large children's playground and two wooden bales that houses the media and lounge rooms complete with cinema TV system, billiards table and games. Why would you ever want to leave?
Rates start at USD 1932 during low season, click here to book.
3. Villa Hana. Jalan Pantai Batu Mejan, Canggu, Bali
Situated just a small walk from Echo Beach and a fishing village in Canggu on Bali's south west coast, this four-bedroom contemporary styled villa presents open air living alongside a 14-metre swimming pool. The property comprises an expansive, open air living and dining area, an audio visual room, four air conditioned bedrooms each with ensuite bathrooms, and numerous relaxation areas. The long corridors and high ceilings present a feeling of enormous space. Fresh white walls, polished cement floors, honey-coloured serai stone and dark timber accents form the primary colours, offset by the Villa's deep-blue tiled pool and rich green lawns. Large pieces of artwork adorn the walls, while furnishings, artefacts, accessories and lighting are all of the highest quality.
Rates start at USD 831.60 during low season, click here to book.
4. Bendega Complex. Jalan Nelayan, Canggu, Bali
For more space than you can wave a stick at, the eight-bedroom Bendega Complex in Canggu is your top choice. Combining Bendega Nui, a five-bedroom modern property complete with a stunning open sitting area overlooking rice fields, infinity-edged pool, pool pavilion, separate dining room that seats up to 20, reading balé, gym and massage room, library with 50-inch plasma TV, games room and hidden sun deck, and Bendega Rato—a lovely three-bedroom villa with traditional accents including antique Javanese doors, Balinese pond, lush tropical garden and grey slate pool as well as a pool balé, state-of-the-art media room, rooftop sun deck and panoramic views to Echo beach and the legendary Bali sunsets, you'll be able to enjoy your holiday in style and loads of privacy.
Rates start at USD 670 during low season, click here to book. 

SEE OUR OTHER VILLAS HERE!
ULUWATU
Photo: Uluwatu
Wedding Capital of Bali. From pristine white sand beaches to the majestic Uluwatu Temple perched at the tip of a cliff above the Indian Ocean, Uluwatu offers the best of Bali's premium villas and luxury accommodations, especially when it comes to hosting weddings, ceremonies and big groups travelling. With still lots of off-road around Uluwatu, it's nice to discover this well known destination among surfing enthusiasts: Balangan beach, Dreamland beach, Padang Padang beach, Suluban beach and Nyang Nyang beach—are all only 10 to 15 minutes away from each other. Tying the knot anytime soon? Bring your family and friends, fly to Uluwatu and spend a few days frolicking in the sun, sand and sea. It will surely take your breath away.
DO:
Photo: Finn's Beach Club
1. Spend an afternoon at the very cool Finn's Beach Club at Semara Uluwatu. Choose between large beanbags, sun loungers or even tree houses with elevated views of the white sandy beach.
Photo: Surf
2. Surf. The most famous of all Bali breaks, Uluwatu consists of a few spots that are great for less experienced surfers to the experts. You might have to contend with a crowd though!
Photo: Uluwatu Temple
3. Uluwatu Temple is one of Bali's nine key directional temples but its location—perched on a steep cliff 70 metres above the roaring Indian Ocean—is what makes this place a sight to behold.
Photo: Karma Beach Bali
4. Breathtaking beaches edge the Bukit, the island's southern peninsula. Book a car and driver to get to secluded spots like Padang Padang, an oasis of calm water shaded by soaring cliffs that was a setting for the film "Eat Pray Love." Another stunning beach is at the Karma Beach Bali (of Karma Kandara Resort), reached by a steep trail etched in a limestone cliff. Entry fee for USD 22.
EAT:
Photo: Di Mare
1. Di Mare – Located in Karma Kandara, enjoy this dramatically situated destination restaurant in Bali, which is suspended 85 metres above the ocean on a rocky outcrop. Their fusion Mediterranean-Pan-Asian food also packs a punch. Location: Karma Kandara, Ungasan, Bali; breakfast, lunch, dinner; mains from USD 20.
Photo: Il Ristorante
2. Il Ristorante – Gentlemen, take note: Bvlgari's signature restaurant is a pefect spot to propose to your special lady. With romantic, soft lighting and candles adorning the open air bale restaurant 
surrounded by ponds, this will be your night to remember! Location: Bulgari Hotels & Resorts Bali, Jalan Goa Lempeh, Banjar Dinas Kangin Uluwatu, Bali; dinner; mains from USD 35.
STAY:
Villas 
1. The Edge Bali. Jalan Pura Gowa Lempeh, Br. Dinas Kangin Pecatu, Uluwatu, Bali
The resort and the staff set a new benchmark in Bali as it is well known as one of Uluwatu's premier villa resorts. At The Edge, each guest is greeted with his or her own personal butler to make sure your every whim is catered for. From the airport transfer on arrival to checkout, the hotel does not disappoint. Located at the edge (hence the name!) of the Pecatu cliffs, the resort offers magnificent villas with contemporary yet comfortable décor. Each abode comes complete with a large private swimming pool and huge terraces. Experience the hotel's fantastic picture perfect spa and attention to detail that has left guests in awe. Truth be told, you may not want to return from your journey to The Edge!
Rates start at USD 800 during low season, click here to book.
2. Semara Luxury Villa Resort. Jalan Pantai Selatan Gau, Banjar Wijaya Kusuma, Bali
Located in Uluwatu's breathtaking surroundings, the resort houses four types of suites and seven villas. It is situated approximately 15 kilometres south of Ngurah Rai International Airport and is nearby Pura Luhur Uluwatu temple where guests can experience mystical Balinese rituals and the traditional Kecak dance. With a 28-metre lap pool, a professional golf putting green, state-of-the-art gym, two floodlit tennis courts, private butler and chef, you might wish you were one of the owners too!
Rates start at USD 2076 during low season, click here to book.
3. Karma Kandara. Jalan Karma Kandara, Bali
Occupying a spectacular cliff top location high above the Indian Ocean on Bali's southernmost tip, the Karma Kandara Resort is blessed with spectacular views of the ocean. The huge property is covered in tropical gardens, with stone walkways and quaint little paths that connect the 46 villas with the extensive facilities available in the resort. As for the villas themselves, each is clad with roofs made from alang alang grass or sirap wood tiles, with garden courtyards framing an infinity pool complete with a timber deck lounge. The interiors present a tinge of Mediterranean ambience while retaining a clean, modern feel that is accented with artwork from local artists. It's your karma to simply kick back and relax.
Rates start at USD 919.60 during low season, click here to book.
4. Villa Moonlight. The Bukit, Uluwatu, Bali
Located at the tip of Bukit Peninsula and overlooking the Indian Ocean, Villa Moonlight illuminates with comfort and luxury thanks to its position above a steep river gorge and abundance of glass to maximize the spectacular 360-degree view of forest, ocean and mountains. The multi-level four-bedroom villa features the amenities and space that is needed for a dream holiday home including a 15-metre pool, private access directly onto the pristine Suluban Beach and a short drive from many other of the island's best surfing beaches. Perfect for entertaining friends and family, the villa also features a beautiful entertainment rooftop terrace complete with mosaic floors and a glamorous poolside lounge bar to enjoy moonlit nights!
Rates start at USD 850 during low season, click here to book.
5. The Istana. Jl. Labuan Sait, Pantai Suluban, Pantai Suluban, Uluwatu, Bali
Tucked within a tranquil corner of Bali in an area named The Bukit, The Istana is a five double-suite estate that overlooks white sand beaches and a picturesque lagoon. Just a 10-minute walk from Uluwatu beach, The Istana is built with a blend of modern architecture and traditional Indonesian detailing, featuring the best of local materials and workmanship, creating a tantalising fusion between the new and the old. This private luxury villa boasts two beautiful pools, a large dining and living bale, a separate children's and game's wing, restaurant-grade kitchen, a spectacular outdoor cliff-edge dining bale and a 20-person strong staff ready to do your bidding. You wouldn't expect anything less than a place named for a palace!
Rates start at USD 2853 during low season, click here to book.
SEE OUR OTHER VILLAS HERE!
FAST FACTS
WEATHER

Average temperature all year round is 26°C to 29°C. Unlike much of Southeast Asia, Bali's rainy season lasts from November to March. The best time to visit is between June and September. In the peak tourist months, June to July as well as Christmas and New Year's, popular areas are crammed with visitors. August is when Bali is a certified party central.
THIS WAY, PLEASE
Airport: Denpasar International Airport (2.5 hours flight from Singapore to Bali)
Visa: For many nationalities Indonesian tourist (and transit) visas are issued for free or on arrival at major airports and seaports in Indonesia. Tourist visas last for 30 to 60 days and are payable in multi-currency at the airport. For assistance and other tourist info, visit the Bali Tourism Board http://www.bali-tourism-board.com/
International Flights:
Air Asia (airline code AK; 0361-760116; www.airasia.com) Hub Kuala Lumpur
Cathay Pacific Airways (airline code CX; 0361-766931; www.cathaypacific.com) Hub Hong Kong
Continental Airlines (airline code CO; 0361-768358; www.continental.com) Hubs Newark and Houston
Eva Air (airline code BR; 0361-751011; www.evaair.com) Hub Taipei
Japan Airlines (airline code JL; 0361-757077; www.jal.co.jp) Hub Tokyo
Korean Air (airline code KE; 0361-768377; www.koreanair.com) Hub Seoul
Malaysia Airlines (airline code MH; 0361-764995; www.mas.com.my) Hub Kuala Lumpur
Qantas Airways (airline code QF; 0361-288331; www.qantas.com.au) Hubs Sydney and Melbourne
Singapore Airlines (airline code SQ; 0361-768388; www.singaporeair.com) Hub Singapore
Thai Airways International (airline code TG; 0361-288141; www.thaiair.com) Hub Bangkok
Domestic Flights:
Garuda Indonesia (airline code GA; 0361-227824; www.garuda-indonesia.com) Hubs Bali and Jakarta
Lion Air (airline code JT; 0361-763872; www.lion airlines.com) Merpati
Nusantara Airlines (airline code MZ; 0361-235358; www.merpati.co.id)
Mandala Airlines (airline code RI; 0361-751011; www.mandalaair.com)
Pelita (airline code 6D; 0361-762248; www.pelita-air.com)
Getting Around:  
– In major tourist areas, the traffic is chaotic and the daily jams can be quite a headache.
– Metred taxis are available with rates flagged down USD 0.50 – (Rp 5000). The most reliable taxi company is Bali Taksi/Blue Bird (sky blue with a white top light) +62 361 701111.
– For your convenience, we advise to hire your own driver at USD 40-50 for 8 hours a day.
– There's a new highway called Bali Mandara Toll Road, which connects the city of Denpasar to South Kuta. You will have to pay toll (Rp 10,000, which is less than a dollar), and it's worth it as it will take you to Seminyak in 20 minutes.
OFF THE BEATEN TRACK
Photo: Lombok
– Lombok makes an excellent side trip, but plan to spend at least three nights here to really make the most of it. Among your options are relaxing on the white sand beaches of Senggigi, the Gili Islands, and the south coast; backpacking on Gunung Rinjani; and taking cultural expeditions to Sasak crafts villages in the interior.
Photo: Lovina
– If you have more time to spare on your holiday, go around the west end and Bali Barat National Park, travel along the north coast through Lovina, and then continue around the east end through Tulamben, Amed, and Candidasa, spending one night at each compass point. End your journey with a 3-day trip to Lombok before returning to Bali. Tip: Ideal for a two-week run in Bali.
MINI NOMADS
5 Things to Do in Bali with Kids:
Photo: Monkey Forest
1. Explore the Monkey Forest. Kids will love feeding the monkeys with bananas. Entrance fee is USD 2.
Photo: Pirates Bay
2. Go to Pirates Bay in Nusa Dua. Say 'ahoy' and have dinner in a tree house or pirate ship. There are also activities such as zipline and treasure hunting.
Photo: Bali Tree Top
3. Bali Tree Top is great for kids with a rush of adrenaline. Zip line circuits ensure kids will have have an adventure to remember.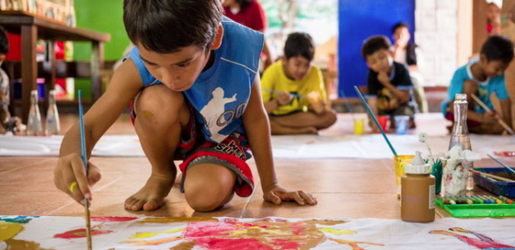 Photo: Pondok Pekak
4. Pay a visit to Pondok Pekak and let kids learn wood carving, batik painting and even some Balinese dancing!
Photo: Waterbom
5. Go WaterBombing! There's 17 different tall slides and a heart-pounding 360-degree Aqualoop in Waterbom. Kids will love pool with water cannons and mini slides. Tip: Go on a weekday to avoid the crowds.