Sri Lanka is one of our favourite getaways, especially for its food, the beaches, and serenity. As a country that holds the influence of Indians, Arabs, Malays, Portuguese, Dutch and English close to their culture, Sri Lankan cuisine is a melting pot of flavours. Seafood and curries are two of the most popular dishes here, and you're in for a treat if you like it spicy. And remember in Sri Lanka you should use your fingers to eat instead of cutlery because it just makes food taste better! Here are our picks for the seven best restaurants in all of Sri Lanka.
Read also:
#1 Street Stalls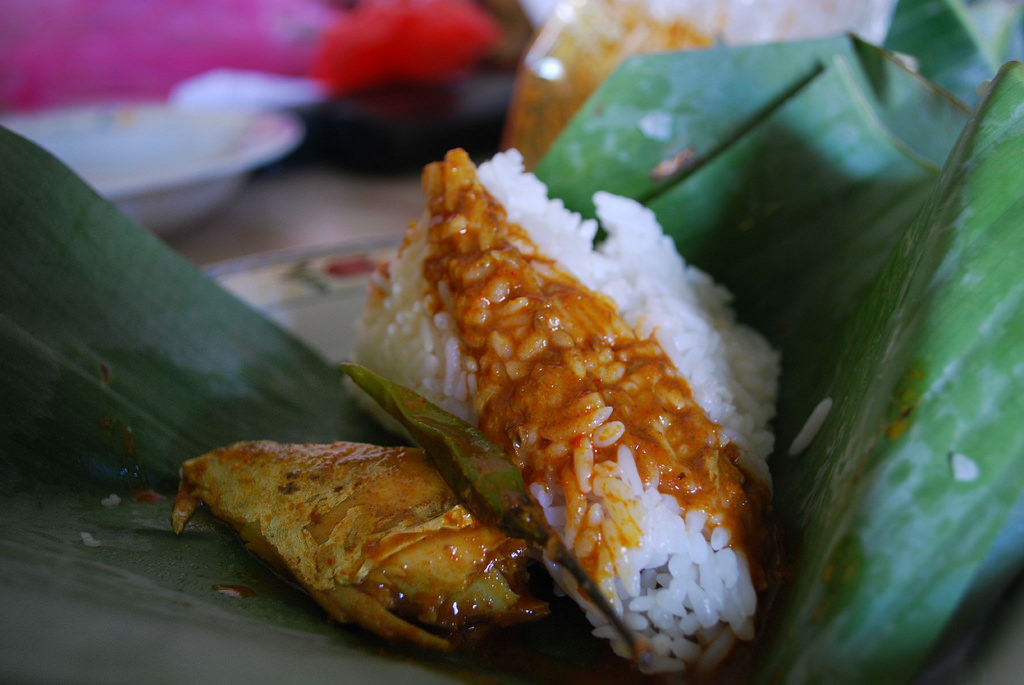 To experience Sri Lanka like a true local, you won't have to go far. Street stalls and cafes pop up at almost every corner around lunch time and serve to-go meals known as buth packets or lunch packets. These are typically huge portions of steamed white rice, curry, stir-fried vegetables and meat with the richest local flavour. It goes without saying that this is the cheapest meal you can get, as well as the best.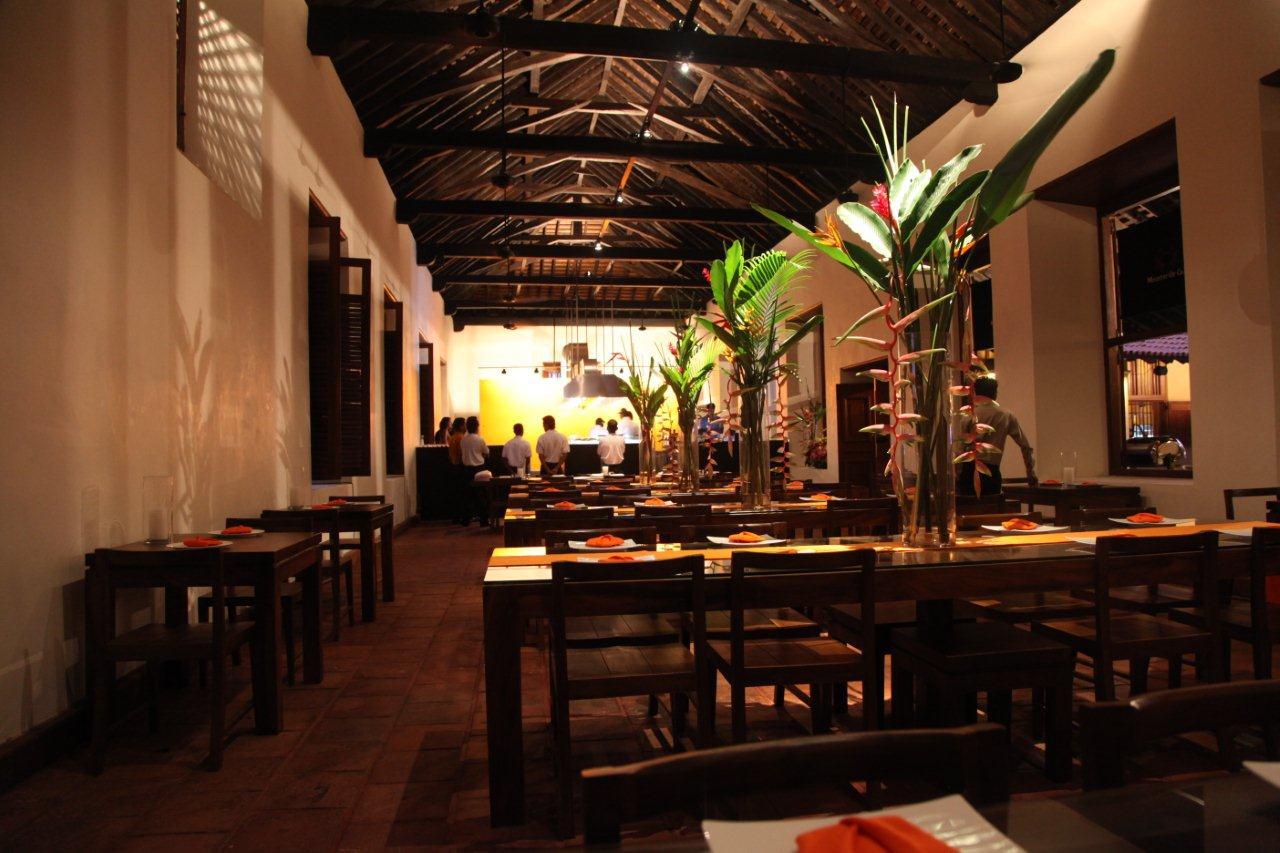 Just as marvellous as its name, this is one popular restaurant that you need a reservation to dine at. They serve only the freshest seafood found in Sri Lanka not limited to crabs, but let us just say that Sri Lanka has served us some of the best crab dishes ever! The Ministry is located in a restored old hospital building with seating that extends to views of the open kitchen, and a lively courtyard.
Address: Dutch Hospital Shopping Precinct, Old Dutch Hospital, Fort, Colombo, Sri Lanka
Tel no: +94 11 2 342722
Open hours: 11.30am-3.30pm, 6pm-10.30pm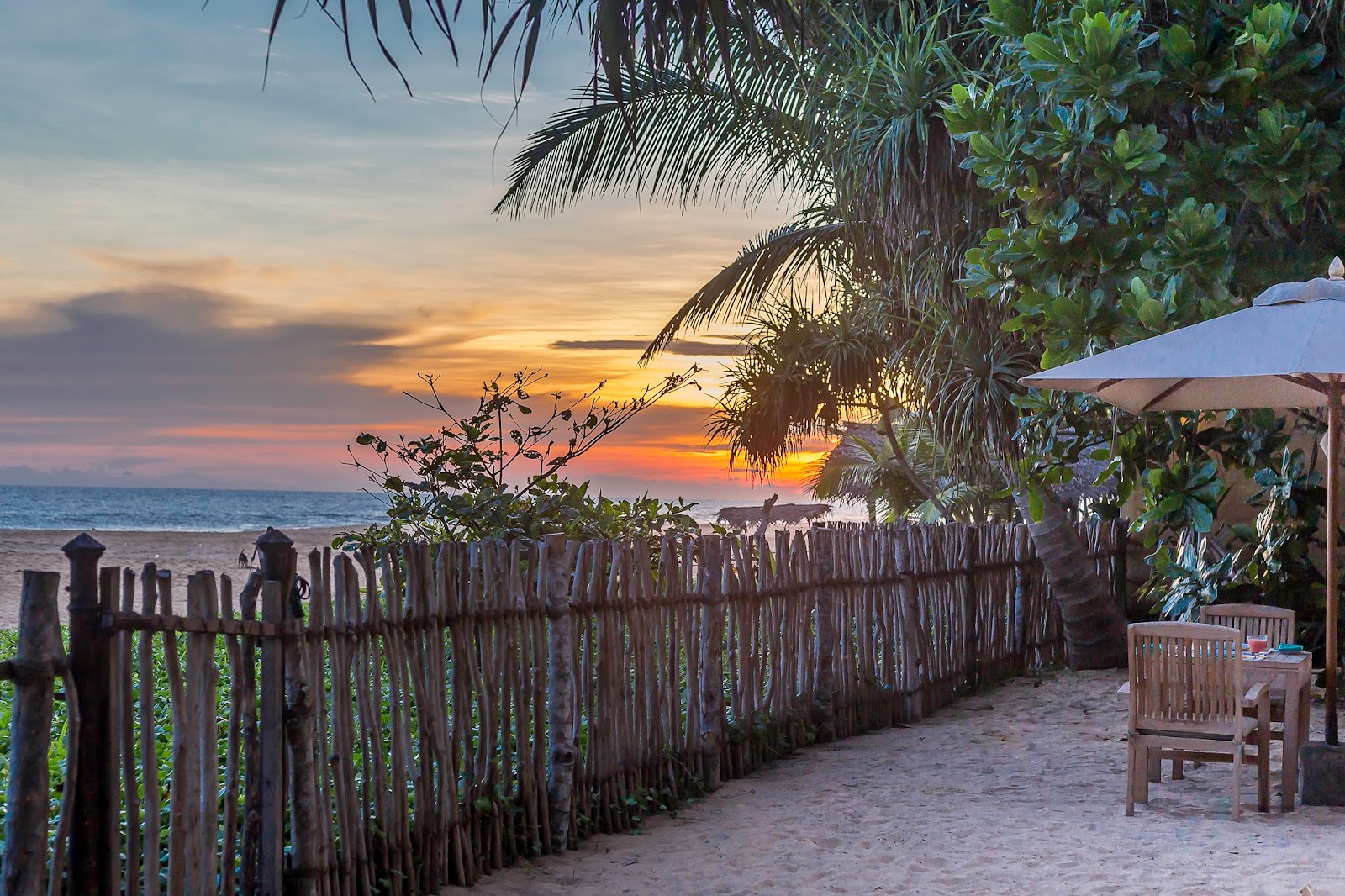 Recently we wrote about our delightful stay at the charming Villa Saffron Hikkaduwa; a beautiful, serene villa fronting the Indian Ocean. There's a small restaurant for guests and the team prides themselves on their food — the amazing seafood spreads in particular. The villa manager, Yohan, explained that while most restaurants around have modified Sri Lankan curries for tourists, the villa sticks to tradition. If you've come for nothing more than authenticity cuisine, this is your villa.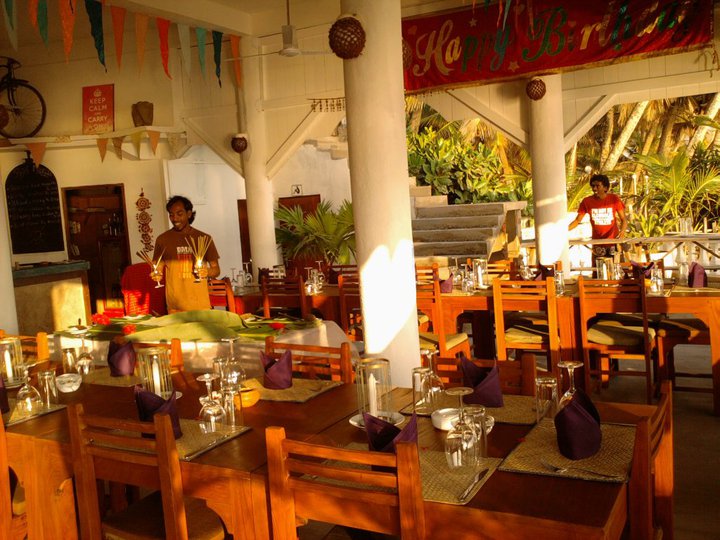 Let us first say that we were incredibly impressed with how perfect this restaurant is for groups with children. Wood-fired ovens for thin-crust pizzas, friendly staff, toes in the sand (yours, of course), and the beach — it's hard to say if the kids or adults enjoyed themselves more. You can spend a whole day here and enjoy great food alongside sunset cocktails.
Address: Dalawella, Unawatuna, Galle
Tel no:  +94 777 903431
Open hours: 7am-10pm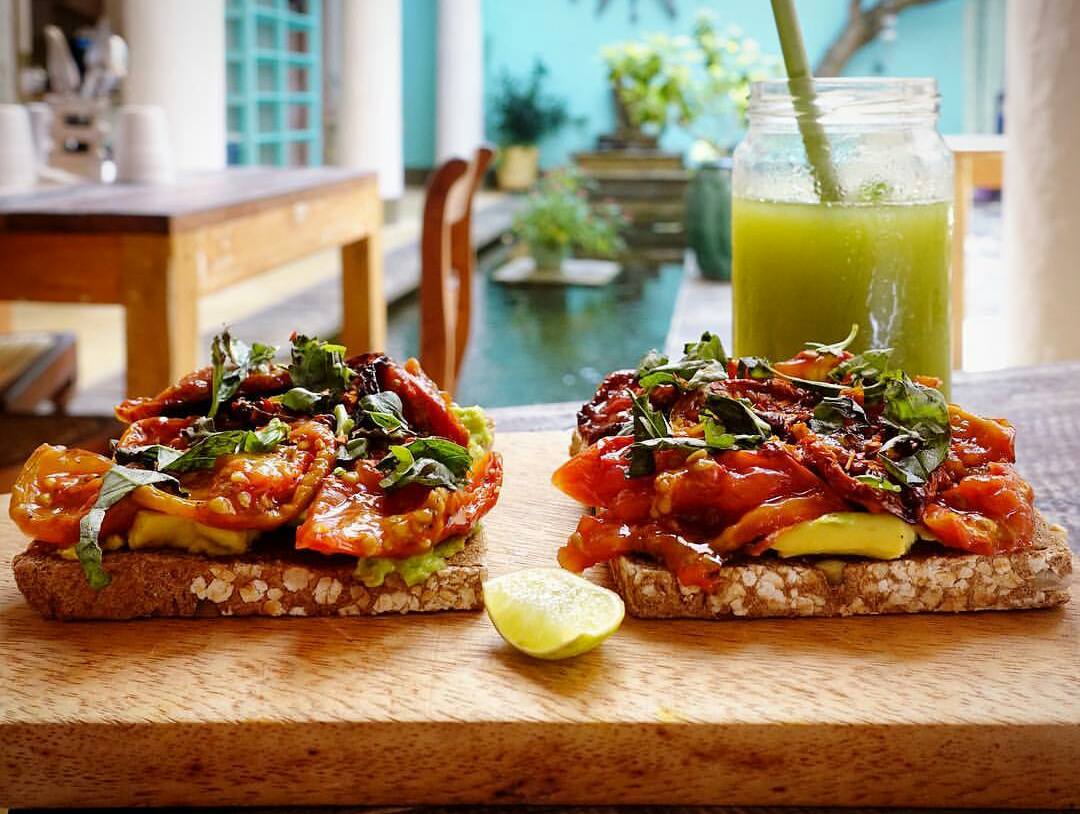 Get your camera or phone out because this is one colourful, quirky cafe. It takes up the courtyard of the upscale Mimimango boutique, a delightful shop with a very bohemian vibe. The cafe centres around an Araliya tree while overlooking a fish pond. Food served here is extremely healthy and creative, simple and clean. We think this is perfect for a light break from all that Sri Lankan rice and curry.
Address: 63, Pedlar St, Galle 80000, Sri Lanka
Tel no: +94 91 2 244030
Open hours: 10am-5.30pm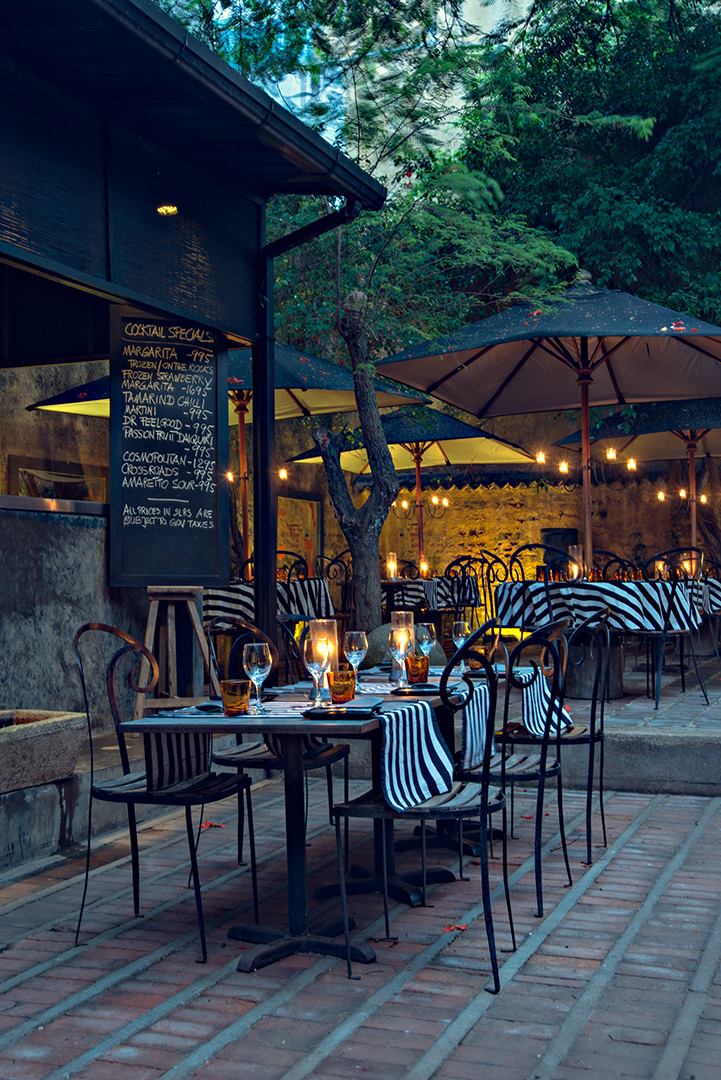 If you like the sound of Poonie's Kitchen, you'll like this one too. The Gallery Cafe is part of the art gallery wonder that is Paradise Road. The entire place is housed in former offices designed by world-renowned (and luxe-loved) architect Geoffrey Bawa, the same man behind some of our favourite villas in Sri Lanka. The Gallery Cafe is famous for its authentic Sri Lankan dishes, as well as their cocktails that perfectly complement the ambiance.
Address: 2 Alfred House Road, Colombo 00300, Sri Lanka
Tel no: +94 11 2582162
Open hours: 10am-12am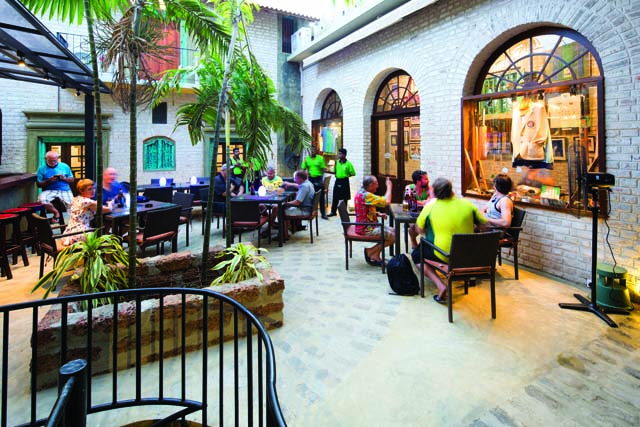 And lastly, the spot that is sure to delight cricket fans. The unique themed restaurant and bar was established in 1966 by an Australian couple, as the first of its kind in Sri Lanka. It's filled with cricket memorabilia including bats, balls, hats, gloves and shoes used by famous cricketing personalities dating as far back as the 1940s. This is a great place if you want to savour great local and western fare, while enjoying a very chilled out afternoon watching a cricket match.
Address: 12, Flower Rd, Colombo, Sri Lanka
Tel no: +94 11 2 574394
Open hours: 8am–10pm