New York. It's one of the most visited cities and coveted holiday destinations in the world, and for good reason. The city is just thriving with energy! With summer season starting in the Big Apple, here are six things you can do when you visit NY next to get yourself off the tourist trail and deep into the heart and soul of this awesome city.
Article by: Prasanthi Purusothaman of Harping on the Bizzare.
#1 Start the Day with Some Mindfulness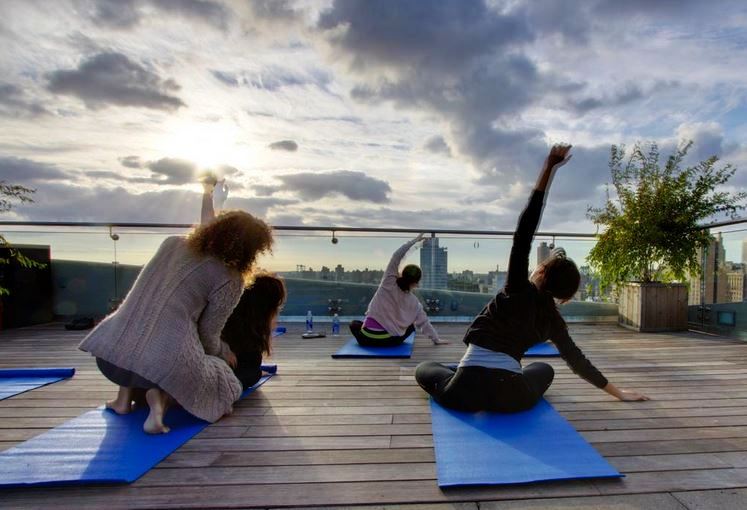 Why: Some say yoga is a bit of a cop out 'sport', but we all need time to zone out from the hustle and bustle, especially in the city that never sleeps. You've got a long day ahead (with some amazing things to do!), so you'll want to gather and collect yourself while sneaking in a good workout.
Where:  The women's health network Serene Social offers a Thursday morning poolside practice with sweeping views of downtown Manhattan.
#2 Have a Breakfast-at-Tiffany's Moment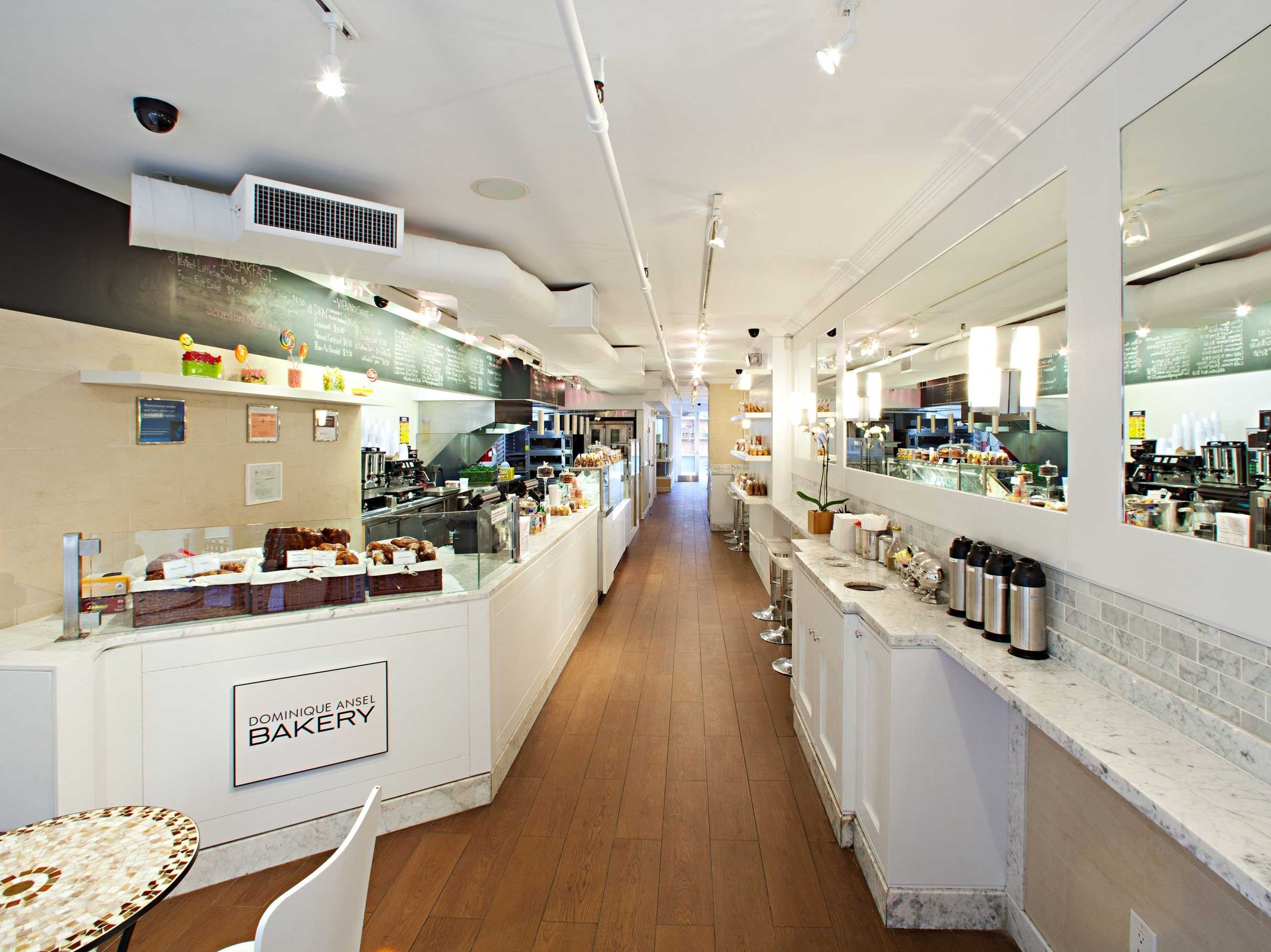 Why: There has been a renaissance of late in the NY bakery and pastry scene. There are so many fabulous places to satiate that inner child seeking a sugar hit with award winning modern interpretations of baked and pastry goods.
Where: Line up early in the morning at Dominique Ansel Bakery and try a delicious cronut (that takes 3 days to make!) or wait till 3 pm in the arvo for the coveted cookie shot. If you're a purist, grab a cupcake at Magnolia Bakery and window shop outside Tiffany & Co on Fifth Avenue.
#3 Cool off at a Rooftop Pool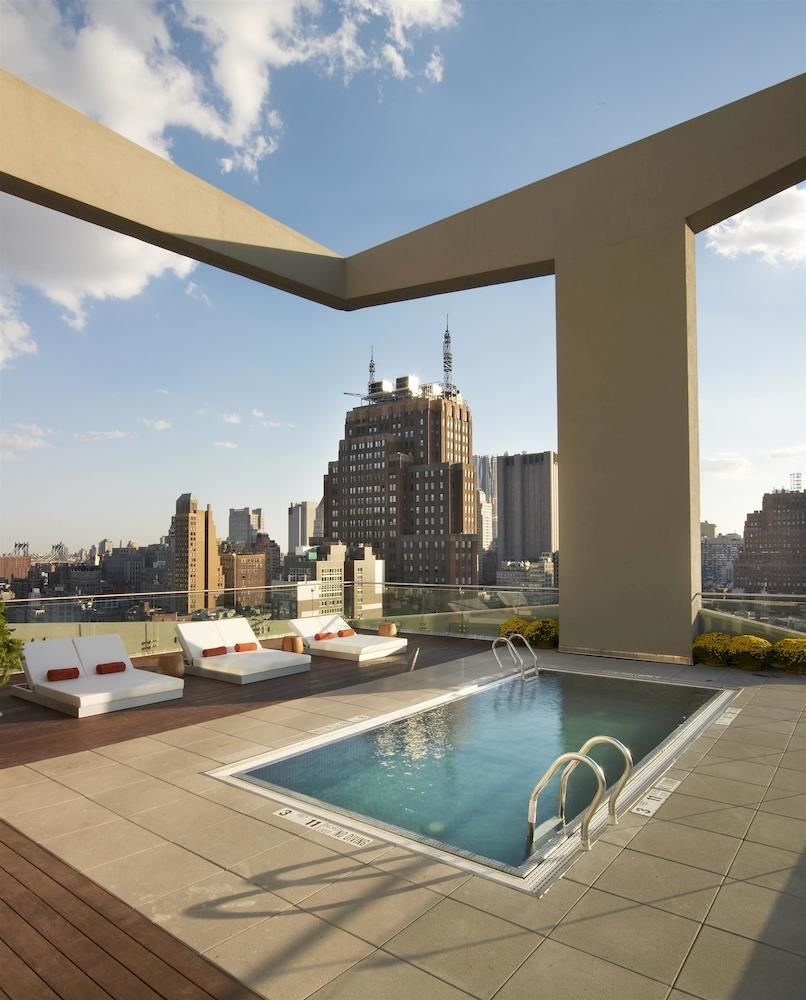 Why: Aptly named the concrete jungle, you won't find any natural bodies of water around the city to cool off in and the heat can be searing in the summer trapped between the buildings. Solution? Head to one of the many swanky rooftop pools for a cheeky dip!
Where: The rooftop plunge pool at The James, which is also open to the public (so bring your crew!). We love this hotel, and it lets guests borrow bicycles to get around. No more traffic!
#4 Have Lunch with the Ladies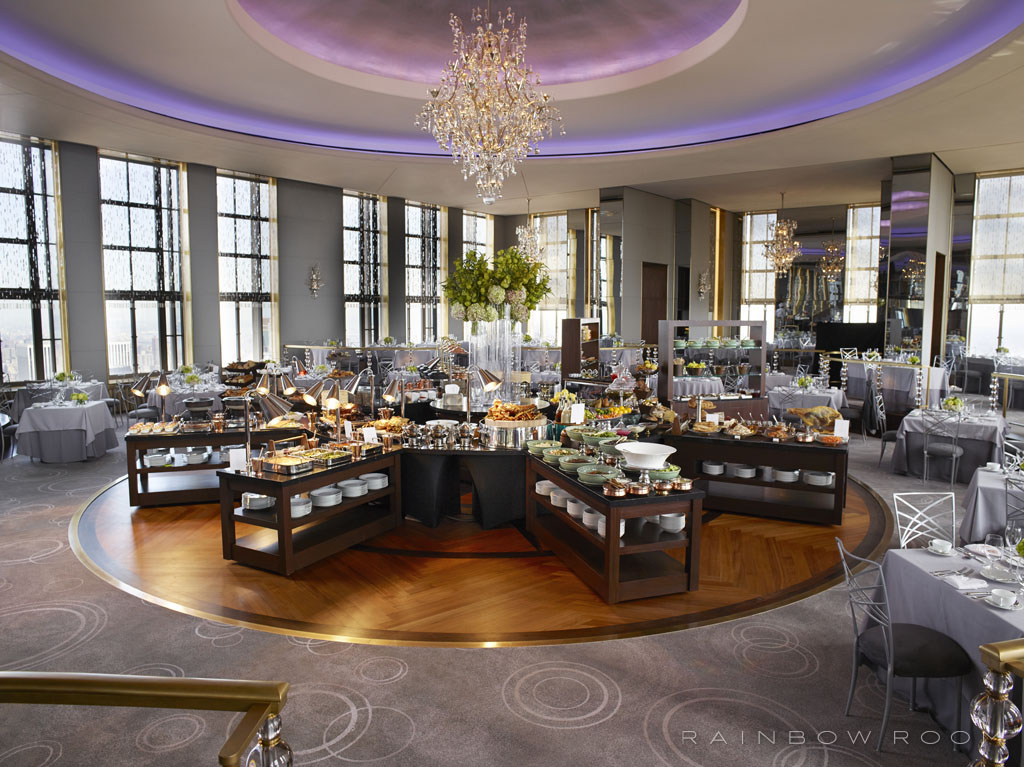 Why: Food, that's why. While the street food here is some of the best, New York is also proud of its brunch spots, hipster cafes, and reservations-only hot spots. When you want to take your time and engage in good conversation, you need to take it indoors (or risk getting shoulder-bumped by those in a hurry. Aka everyone).
Where: The Rainbow Room at Rockefeller Plaza, but you'll need to book a table 60 days in advance. You'll see why when you take bite of their black truffle omelette.
#5 … Followed by High Tea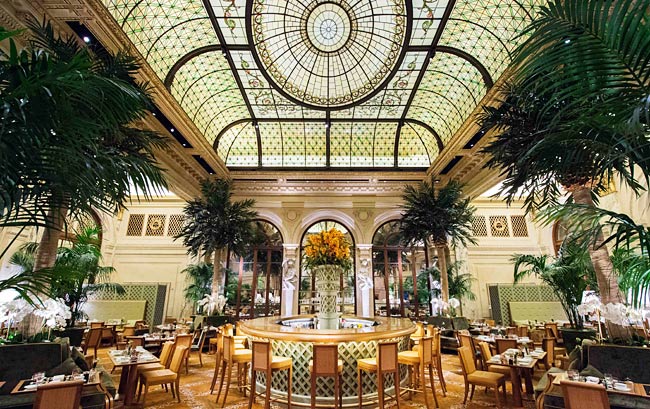 Why: Get a little fancy at The Plaza. Pretty as a picture inside and out; indulge in some petite and fresh cucumber sandwhiches and sweet delectable treats including fresh scones, chocolate éclairs and zesty lemon curd. Wash it down with the finest English Breakfast or Pink Lemonade. All whilst soaking up the décor and ambiance of the Palm Court.
Where: The Plaza Hotel, which needs no introduction — it is one of the most respected and established institutions in the world.
#6 Clink Glasses with the Elite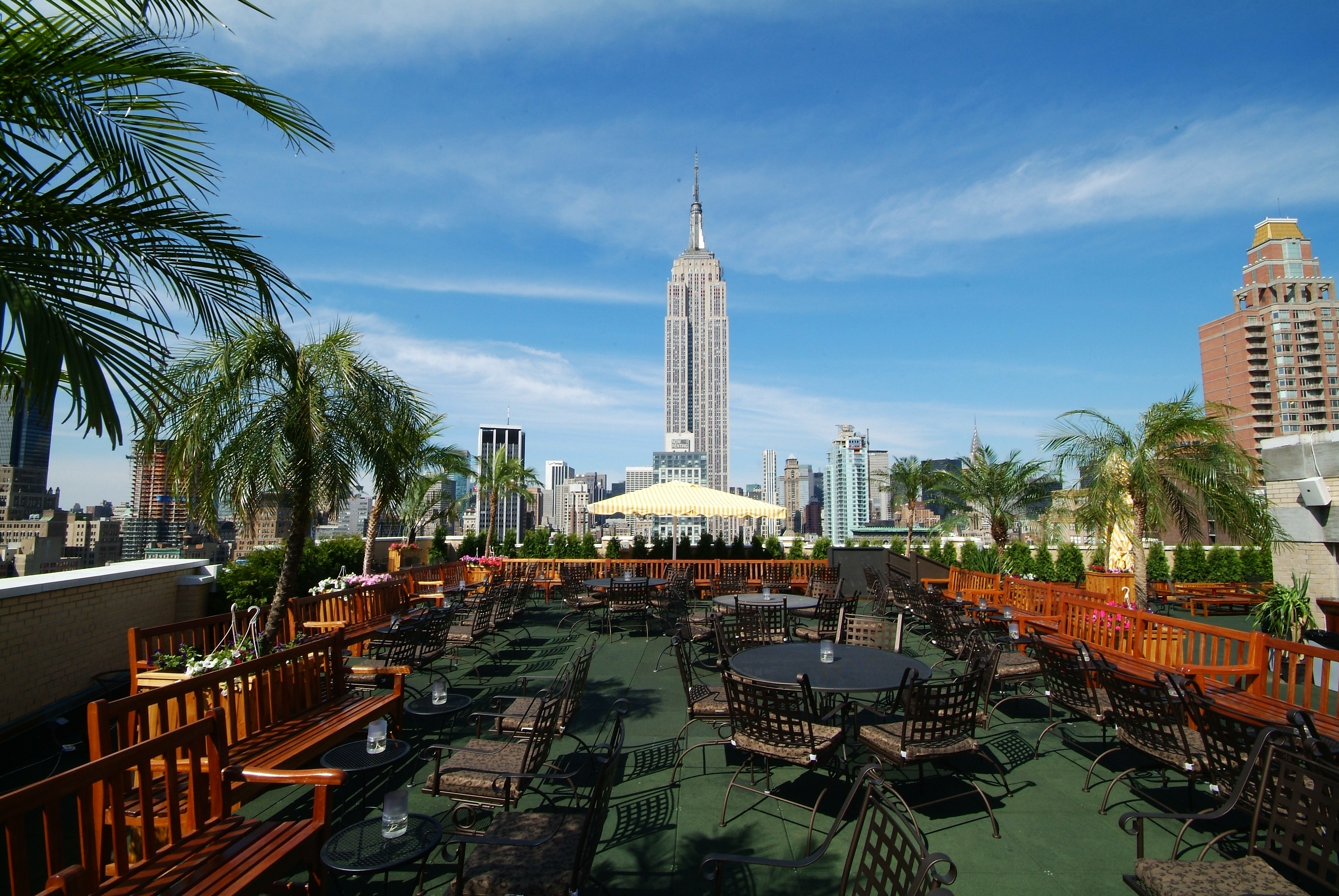 Why: Grab a drink and watch the sunset perched on one of NY's rooftop bars. There's just something about the sky when the sun goes down to give rise to the night.The mood and ambiance is even more perfect when you are perched atop a roof, just that little bit closer to the action. Overlooking New York at sunset is incredible. And with the array of rooftop bars dotting the city, you will have the perfect cocktail to accompany the view! You'll feel like socialite Serena Van der Woodsen.
Where: Add some of these hot bars to your must see list: 230 5th Rooftop bar, Toshi's Living Room,  and The Press lounge at Ink48.
When summer comes a calling, you know what to do.