We know comfy beds and luxe fittings are important, but one of the things that gets top marks on our getaway checklist is the view! We think you'll agree with our list of fave escapes with the best infinity views…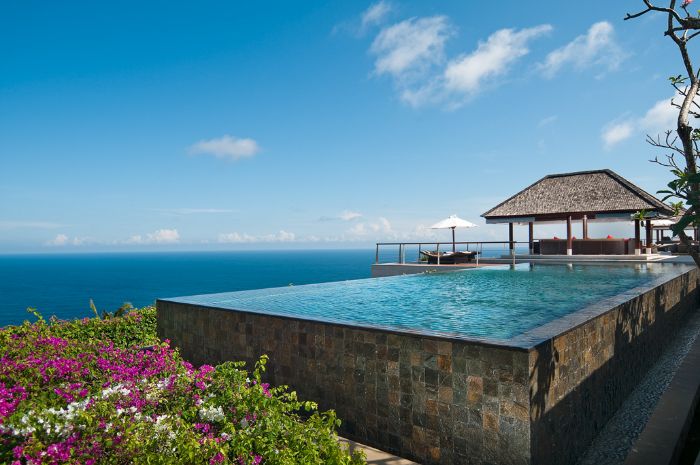 Where: Uluwatu
What: At The Edge, each guest is greeted with their own personal butler to make sure your every whim is catered for. From the airport transfer on arrival to check-out, the villa does not disappoint. Located at the edge (hence the name!) of the Pecatu cliffs, the resort offers magnificent villas with contemporary yet comfortable décor. Each abode comes complete with a large private swimming pool and huge terraces.
Why: Truth be told, you may not want to return from your journey to The Edge! Experience the hotel's fantastic picture perfect spa (awarded "Most Innovative Spa of the Year" by the Asia Spa Magazine) and attention to detail have left many-a-guest in awe. You will not be disappointed.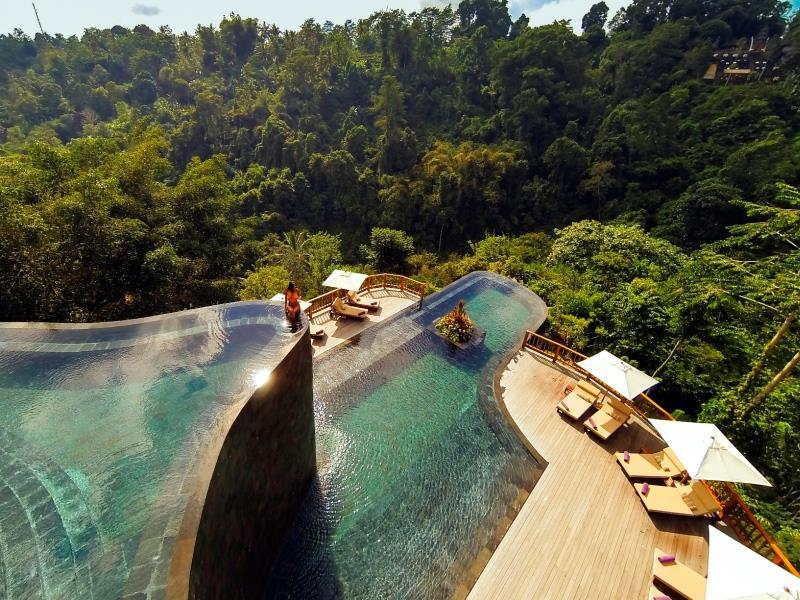 Where: Ubud
What: Tucked deep into the jungles in Ubud is the Hanging Gardens, which has been deemed a hidden architectural gem of Bali. Spanning across 8 levels (serviced by twin funiculars), this exquisite hotel is set at a 45-degree angle, on the edge of Bali's precious rainforests. Aside from the traditional thatched roofs, sophisticated wooden interiors and neutral façade, the 38 private villas on-site are well-equipped with every form of modern comforts that one can possibly imagine including a king-sized bed, luxury toiletries, terrazzo bath and rainshower head. On the outside, they each come with a traditional Balinese pool pavilion to bask in only the finest Mother Nature has to offer. It was also awarded the 'World's Best Swimming Pool' by Conde Nast Traveller and Trip Advisor in 2014.
Why: The icing on the cake of the entire Hanging Gardens experience lies in that majestic split-level infinity pool made out of Batu Chandi stone and solidified volcanic ash, mimicking the shape of Bali's famous terrace paddies. Trust us, the view is one you won't be forgetting in a hurry. Plus, the resort is all about being wholesome, using only organic home-grown ingredients at their two restaurants and Spa, which has a fab menu of holistic treatments!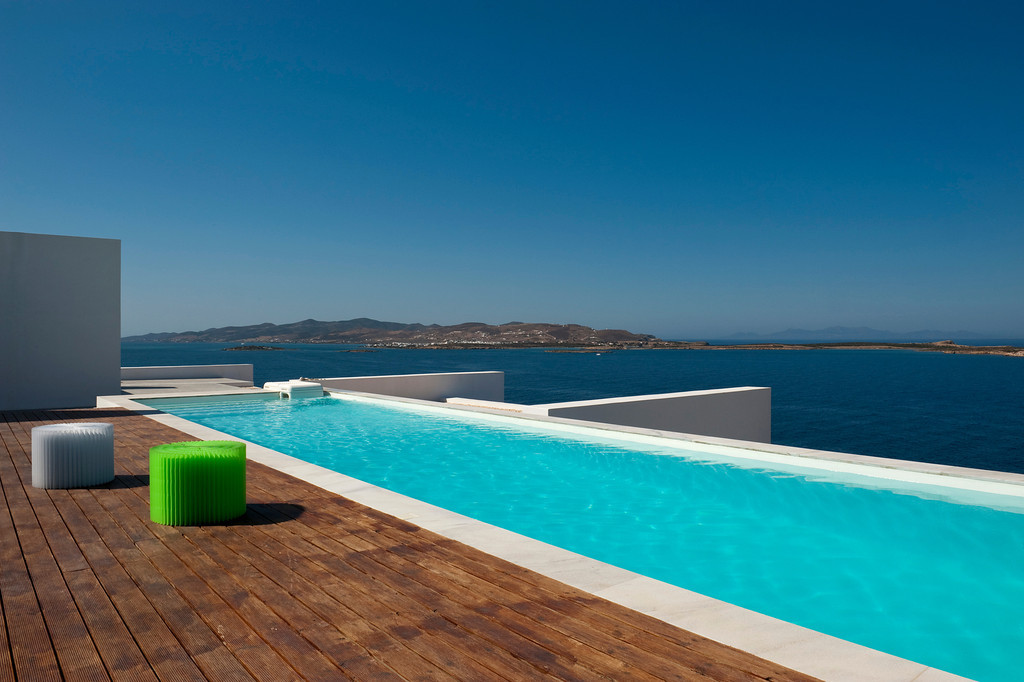 Where: Agia Eirini
What: Ideally located facing the spectacular Aegean sunset, the 6-bedroom Paros Memories estate provides a unique memorable experience. A blend of minimal architecture combined with the stunning Mediterranean landscape, it's perfect for a unique and authentic Cycladic adventure. The complex consists of 2 houses with 2 en-suite bedrooms and 2 en-suite studios right next to each other, as well as a staff bedroom with separate back entrance. The houses are complete with all modern amenities and a fully equipped kitchen, and are designed using elements of the surrounding scenery as well as contemporary architecture to create and frame views of the endless sea and the movements of the sun.
Why: Our favourite place to catch the memorable Mediterranean sunset is by the long, rectangular pool that faces the Aegean Sea and nearby islands. Plus, it's only a 250m walk to the closest beach, Agia Eirini.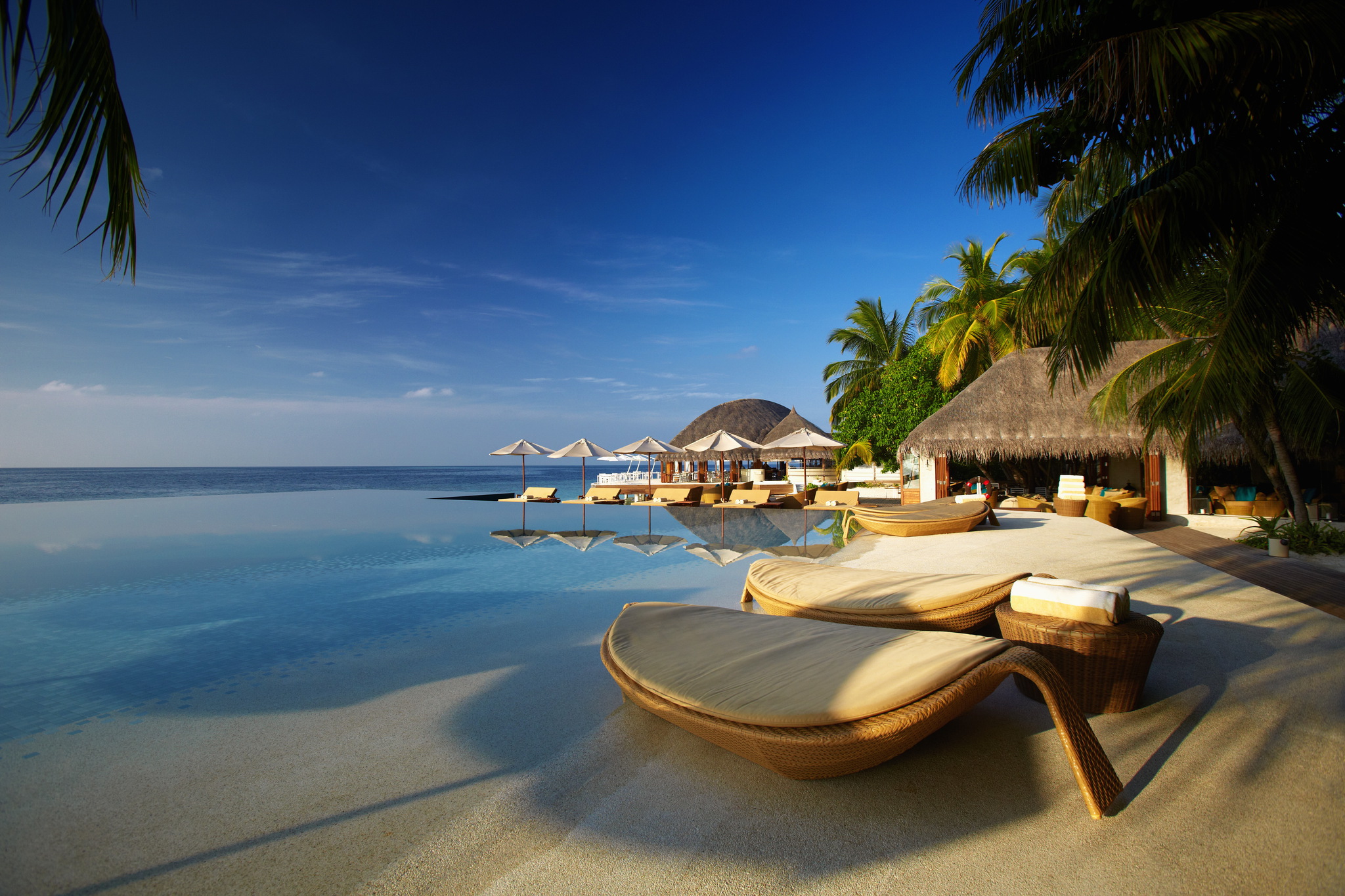 Where: North Malé Atoll
What: This quintessential Maldives holiday escape is bursting with unadulterated luxury. An intimately chic and naturally modern resort, romance meets relaxation and indoor spaces flow into the beauty of the pristine island setting. You'll find 43 beach, lagoon and ocean bungalows and pavilions complete with their own plunge pools, as well as the 3-bedroom CUBE, and sensational sailboat slumbers on 3 state-of-the-art fitted dhonis. There are also 6 dining options, the world's first underwater spa, private dining experiences along the beach, bespoke cruises and even an impressive wine cave.
Why: It's perfect for honeymooners! Also, it's a destination that should make everyone's bucket list. Think boudoir-chic private dining experiences on your own private stretch of beach and the signature 180-minute underwater spa experience with the LIME Light Crystal Experience. How can we forget the picture perfect infinity pool, which merges with the ocean, and is lit with twinkling fibre-optic lights and surrounded by four-poster day beds.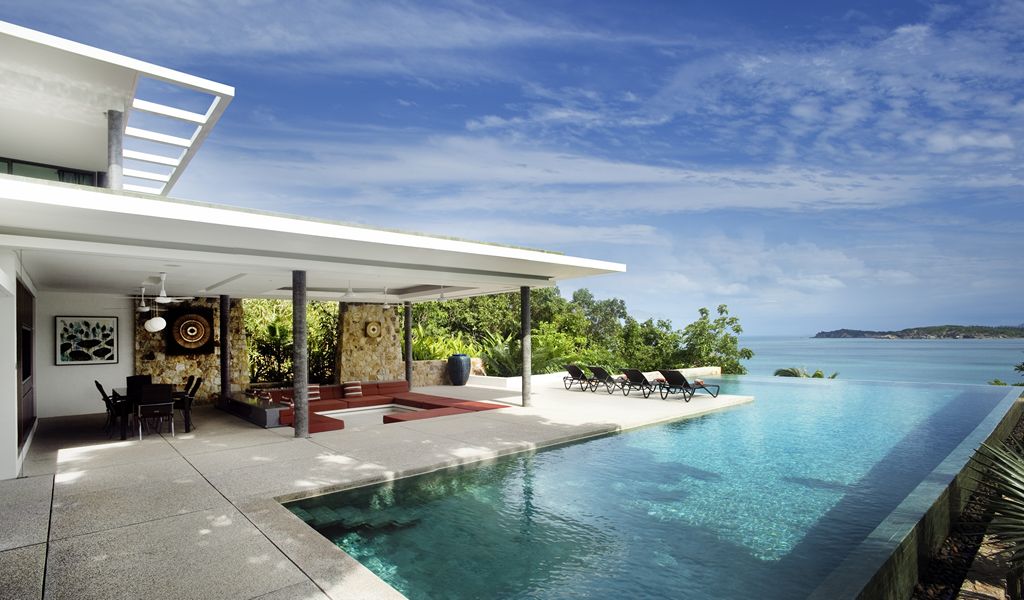 Where: Koh Samui
What: Perched on a hillside overlooking a coral cove with private beach access, Samujana estate is located on the northeastern coast of Koh Samui; just minutes from Samui International Airport and the stunning beaches of Choeng Mon and popular Chaweng. Samujana's design seamlessly blends contemporary luxury with Thai architecture, created by the award-winning Gary Fell of Gfab Architects. Set into the hillside, the villas incorporates original rock outcrops and indigenous trees into the villas. Samujana villas range from 3- to 8-bedrooms offer unadulterated sea views and are perfectly positioned to enjoy the sunrise.
Why: Ever wanted to feel like you were chilling in an MTV Crib? Well, Samujana is all that and more. Offering a 6-star concierge service, you'll be able to ask for anything you want, and you shall receive. Sunbathe, read a book or simply enjoy the view as all Samujana villas have their own infinity pool overlooking the ocean. The beach is only a short walk away, enjoy a game of tennis, learn Muay Thai at the resort's very own fight ring, or take its 43 ft. catamaran, 'Kindred Spirit', for a spin.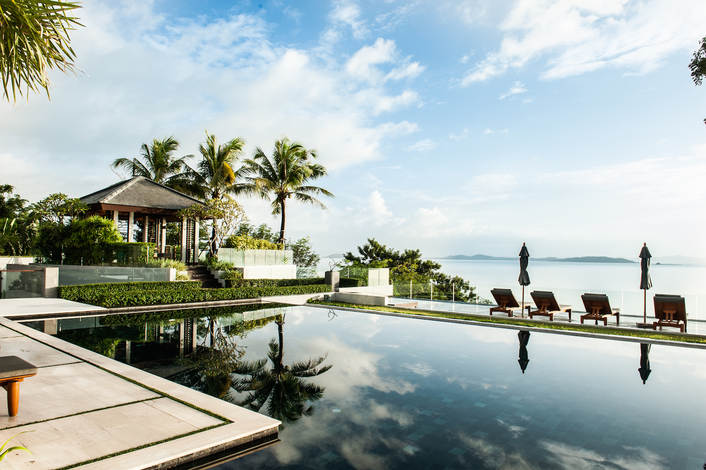 Where: Cape Yamu, Phuket
What: A part of the exclusive private development of Cape Yamu, which was a design collaboration by well-known architect Jean-Michel Gathy and the famous Phillipe Starck, Villa Sawarin is the perfect symbiosis of contemporary and Thai, where light, air and rich furnishings further define the meaning of true luxury. Boasting over 4,000 sqm of indoor and outdoor space, and 3 acres of perfectly manicured tropical gardens, this 8-bedroom villa offers unobstructed sea views from every room. With its own 24 metre infinity pool, 12 person outdoor dining sala, 12 person indoor dining room, formal sitting and informal sitting room, private spa room, boathouse, playroom and gymnasium, Sawarin also has its own par 3 golf practice green. Designed for the most discerning travelers, you can be sure that no rock has been left unturned.
Why: A true 5-star villa designed by Philippe Starck, it's been created for the most discerning of travellers. You can be sure that no rock has been left unturned. Plus, the beach is right at your doorstep!