Opening today (Friday 17th June 2016), the new Tate Modern in London's Southwark is everything you needed and didn't know you did! If you haven't already found a reason to visit The Tanks (as the new circular and industrial underground space is affectionately called, after the Power Station's original oil tanks), as well as the 10-storey twisted brick ziggurat that is the new Switch House extension, here are 5 reasons why you need to go now:
#1 Starchitect Design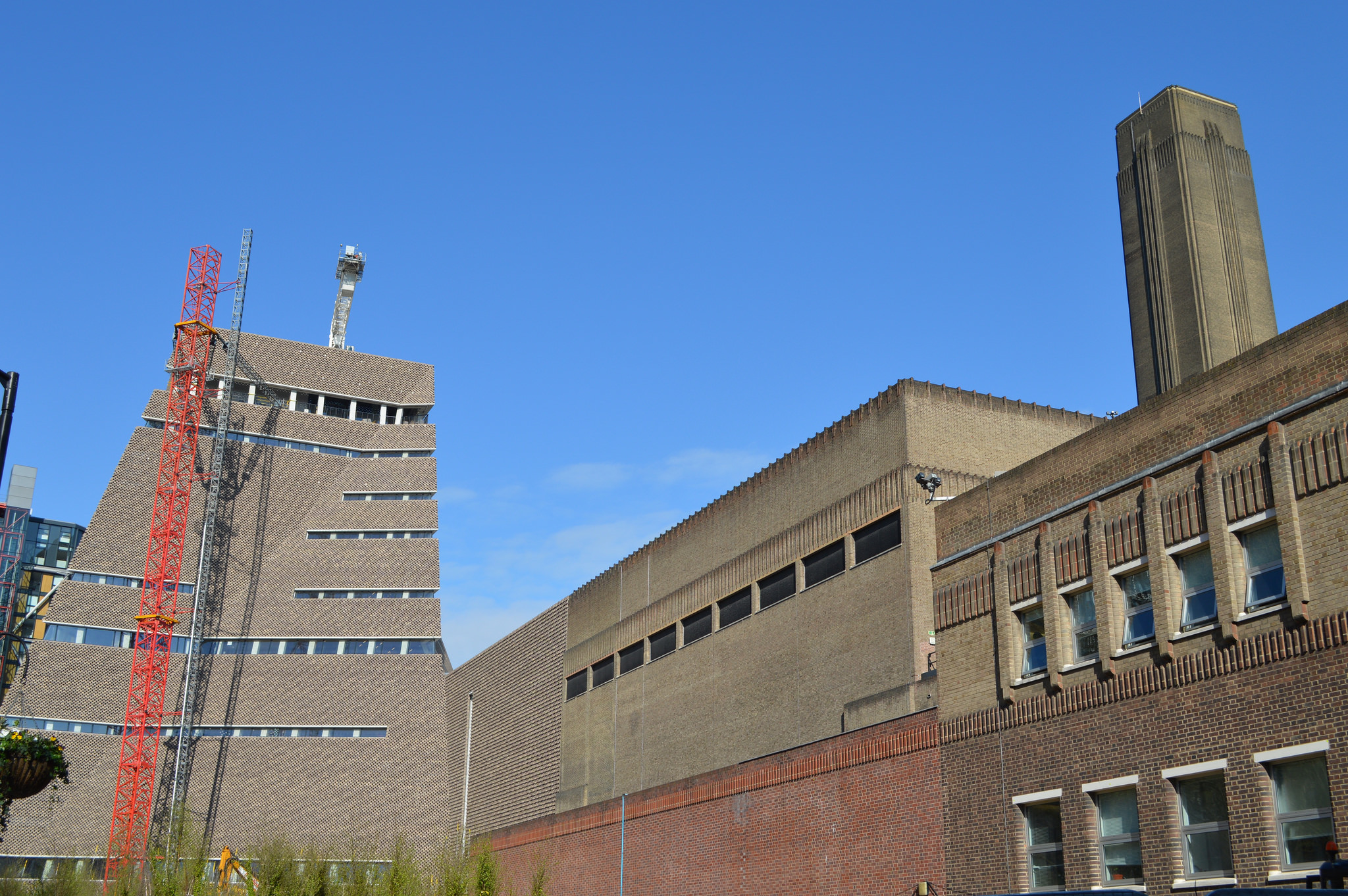 Who better to design the extension than the original architects who first converted the 1950s Bankside Power Station by Sir Gilbert Scott into the original Tate Modern? Similar to their controversial design back in 2000, Swiss architects Herzog & de Meuron present a striking combination of raw industrial spaces and refined 21st century architecture. Originally conceived to look like a stack of ice cubes, Switch House now is an extension that stays true to the spirit of the original building, thanks to its brick facade, built as a radically-new lattice cladding (which we are assured pigeons cannot nest in – according to a specially brought-in fowl expert). We love the dramatic angles and the irrational form of the exterior, which set up the raw concrete interiors within.
#2 All that Space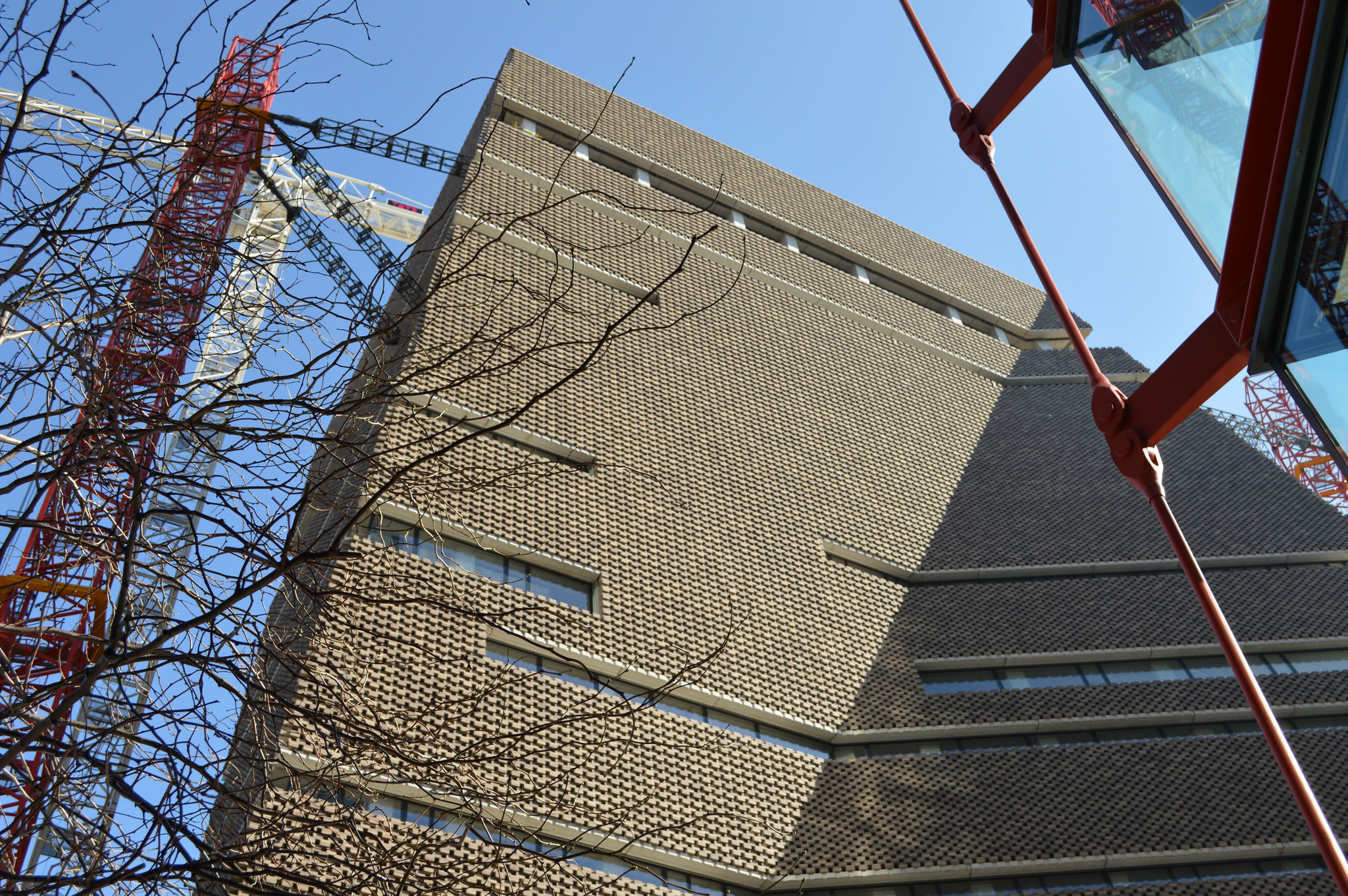 Just how much space does the new building have? Switch House stands 64.5 metres high, which isn't as tall as its 99 metre chimney, but hey, it's got 10 new levels of space, which consists of three floors of galleries, education spaces, a member's room, restaurant, staff offices and the Tate Exchange, a space dedicated to workshops and events, increasing the total gallery space by 60%. There are also areas of circulation, like the original Turbine Hall – perfect for those Insta-shots, ranging from spiralling staircases, triple-height lobbies, and concrete buttresses. What all this space also means is that artworks are no longer relegated to plinths or barriers, but can be explored by walking around, entering or rearranged, as some artists originally intended.
#3 More Women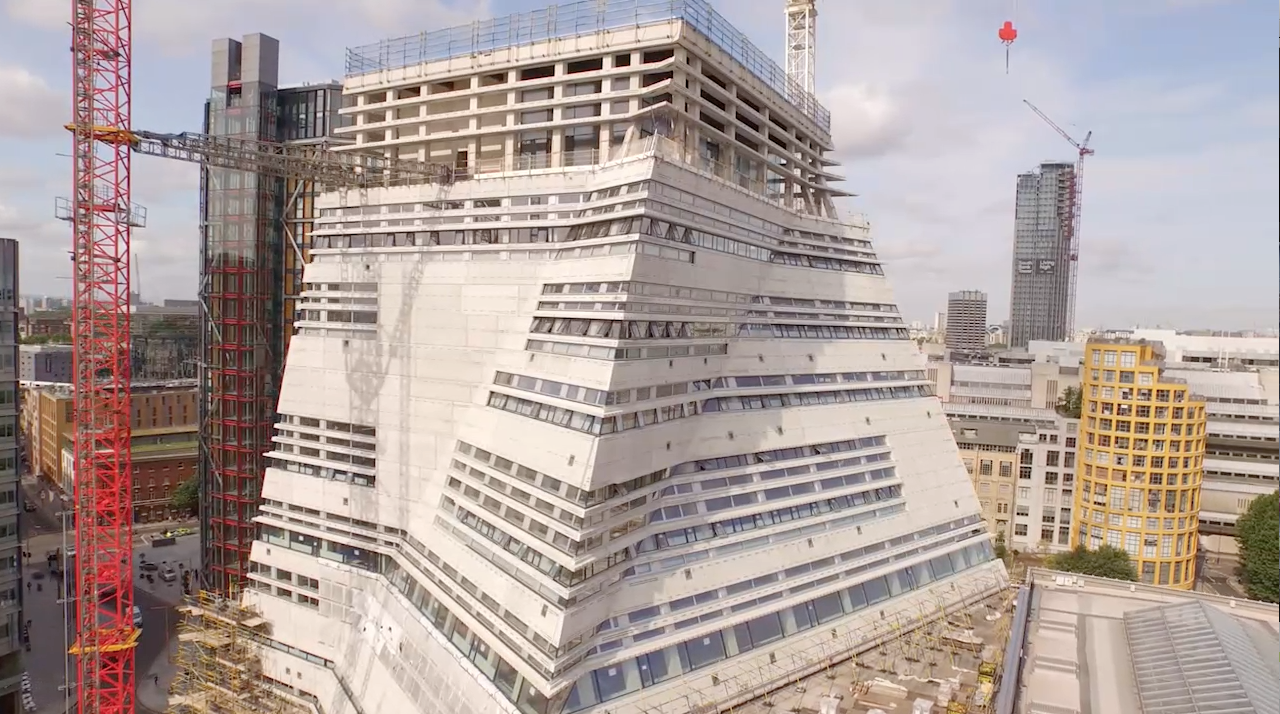 Artists, that is. Although we're sure there'll be a ton of ladies coming to visit the art space as well (see #5). While the number of female artists on display in the original Tate Modern was a mere 17%, the number now bumps up to a cool 36%. Sure, it's not an equal amount (complains our inner feminists), but it's still more than double what it was. And it's not just ladies that are being represented, but a more "international, diverse and engaging' collection according to Tate Modern's director Frances Morris, including works from Africa, Middle East, Eastern Europe, Asia and South America.
#4 Macaws and Horses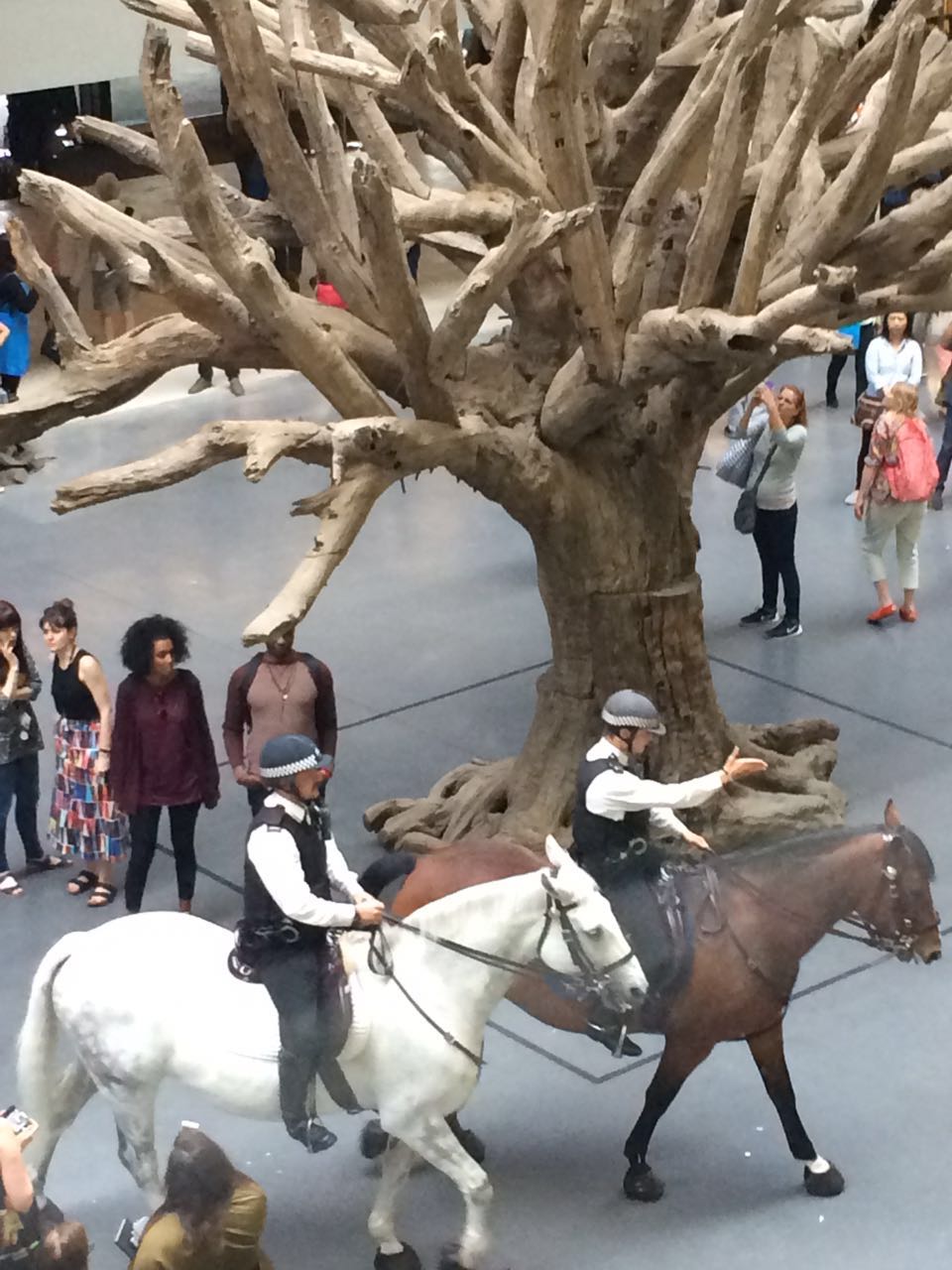 Wait, is it an animal farm as well? Nope, but the museum currently houses two macaws as part of artist Hélio Oiticica's 'Tropicália, Penetrables PN 2 'Purity is a myth' and PN 3 'Imagetical' 1966-7' performance exhibition. You needn't worry about a Hitchcock-ian incident, but you might have to turn up your nose at horse poo, thanks to Tania Bruguera's Tatlins Whisper #5, where two police officers on horseback use crowd control techniques similar to those at a pop concert, football match or political demonstration.  The performance can happen at any time and might include: closing off the gallery entrance or entrances; manipulating the audience into a single group and encircling it to tighten the group; frontal confrontation with the horse; and breaking up the audience into two distinct groups. Who needs the zoo when you can be part of it?
#5 Meet Your Soulmate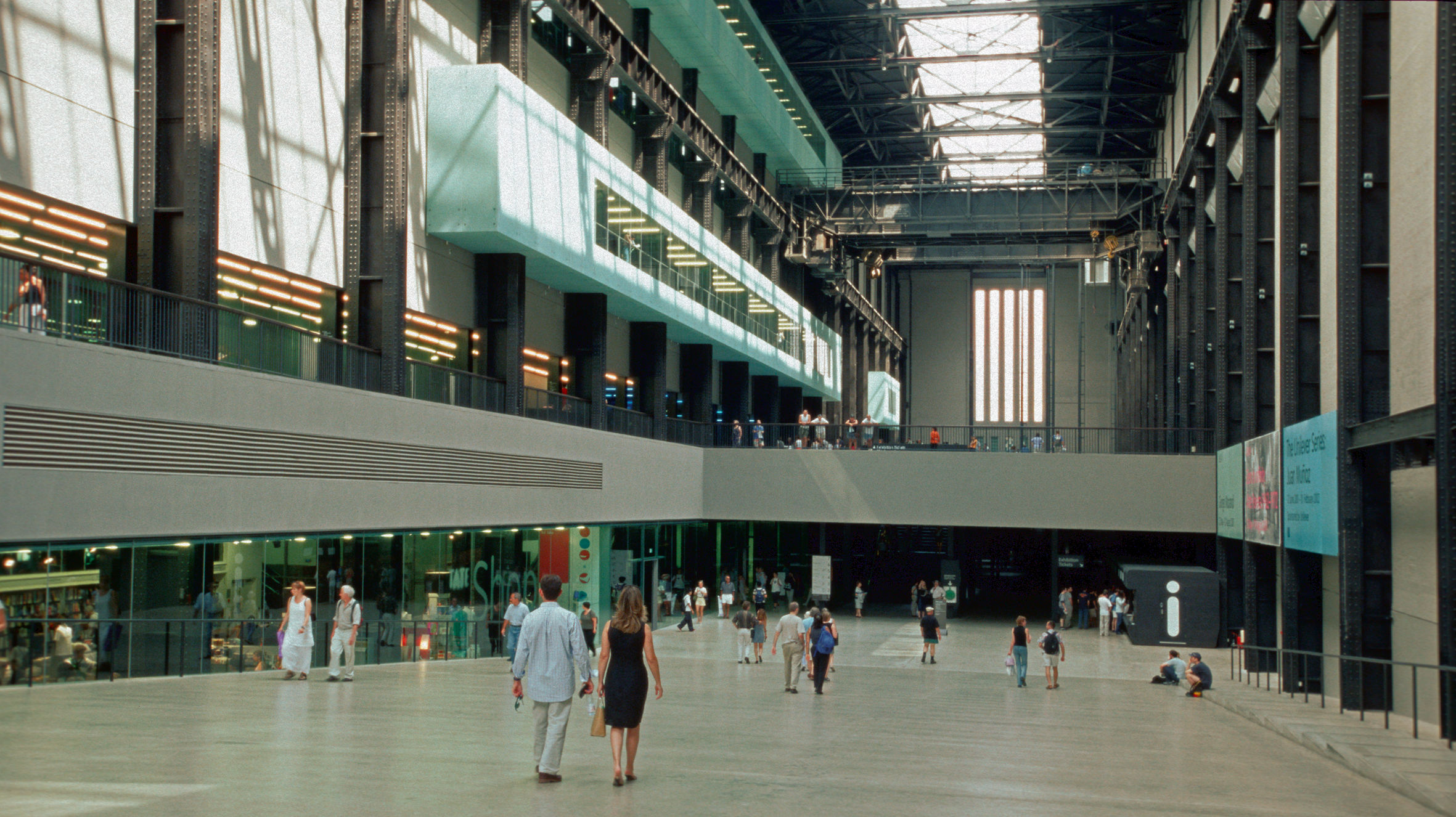 If we had a dollar for every couple we knew that met at a museum/art gallery/public space…you get our drift. The fact that the Tate Modern was originally built to receive a capacity of 2 million people per year but is actually seeing 5 million walk through its doors means your chances of meeting 'The One' there is actually quite high. "We wanted to create the kind of public spaces you find in nature, where you sit under a tree or on a rock," says Jacques Herzog, one half of Herzog & de Meuron. "It should be like a cathedral, with these smaller areas where you can be in a more intimate side section, but feel part of a bigger whole." Who knows, the person next to you in the Tate Modern's nook or niches, or across the vertiginous new bridge that slings across the Turbine Hall could turn you into the next Hiddleswift.