By Dena Haron at Mouthing Off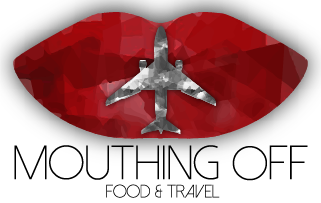 If there is one place in the world that surprises and delights you with an elevated food experience, it's Japan. Aside from the obvious fine dining and michelin star jaunts in its capital city of Tokyo, you could stumble into an unassuming local soba or ramen shop, yakitori place or 'izakaya' – Japanese bar, and find yourself wide-eyed from the delicious food you've consumed. You might need a little help identifying them though, thanks to a plethora of choice, language barriers and maze-like districts…here are some of our must-try Tokyo restaurants:
#1 Harajuku Gyoza Lou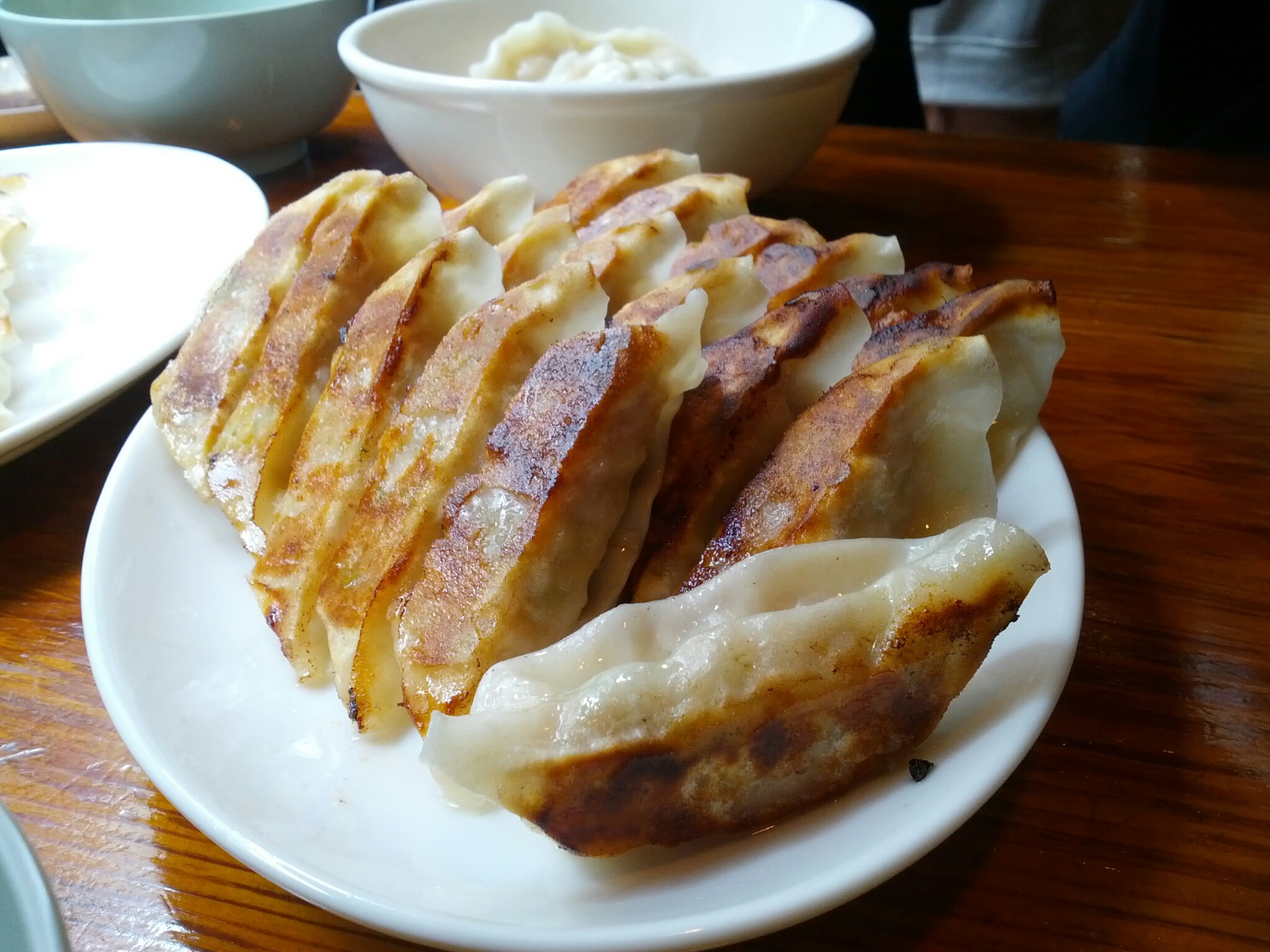 What: No-frills cheap and cheerful Japanese gyoza
Where:〒150-0001 Tokyo, Shibuya, Jingumae, 6−2−4
(Tucked in a small clean alley behind the main avenue at the border where Omotesando meets Harajuku, turn after Kiddy Land toy store)
Buzz: +81 3-3406-4743
As you browse around the charming tree-lined avenue of Omotesando with its high-end shops and galleries complete with an almost European feel, you'll find that the back streets of the main avenue contain some authentic gems. Harajuku Gyoza Lou seduces with its no-frill atmosphere and food. Wait your turn and plant yourself around the U-shaped counter or side tables for 4 or more people. There are two types of Gyoza (original pork filling or garlic and chives pork filling), pan-fried or steamed, and served with bowls of delicate Japanese rice and chicken soup. Simply dip the tender morsels in the soy-based dipping sauce and enjoy! There are also fun sides like cucumber and miso, beansprouts and minced meat, and boiled cabbage with vinegar. All of it is nicely slurped down with an ice cold beer, sake or refreshing yuzu soda.
Tip: Get there before the lunch crowd at noon or go for a mid-day snack.
#2 Steak Kuni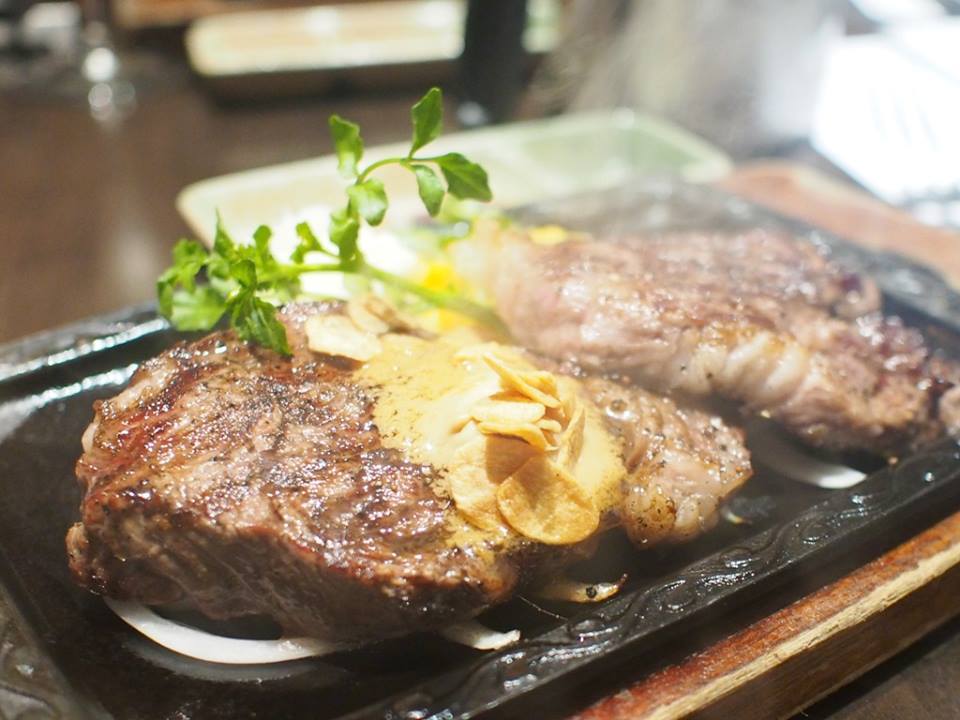 What: Quality sizzling steaks on a hot plate in a fuss-free environment
Where:〒 100-0014 Tokyo, Nagata-cho, Chiyoda-ku, 2-14-2 Sanno Grand Building 1F
Buzz: +81 3-3519-5529
Just across the street and a short walk from Akasaka-Mitsuke station lies this unpretentious steak house with quality beef cut to order. You can choose the standard Australian cuts but we would certainly recommend that when in Japan to also try the Yonezawa wagyu beef or the even more decadent Kobe wagyu beef which is juicy and melt-in-your-mouth tender. The hamburger steak is also an excellent choice while seafood lovers can opt for the Lobster thermidor and whet their appetites with the baked clams and mussels. Once you decide, they will cook the steaks in front of you to your liking, served with either potatoes or rice, sweet corn and carrots, and a slab of flavoured butter with delightful garlic chips, which leave you wanting more. Enjoy the meal with a nice glass (or two) of red wine.
Tip: For Australian cuts 150-400 gms is recommended depending on how hungry you are, while richer Wagyu would be sufficient in the 150-300 gm range.
#3 Gonpachi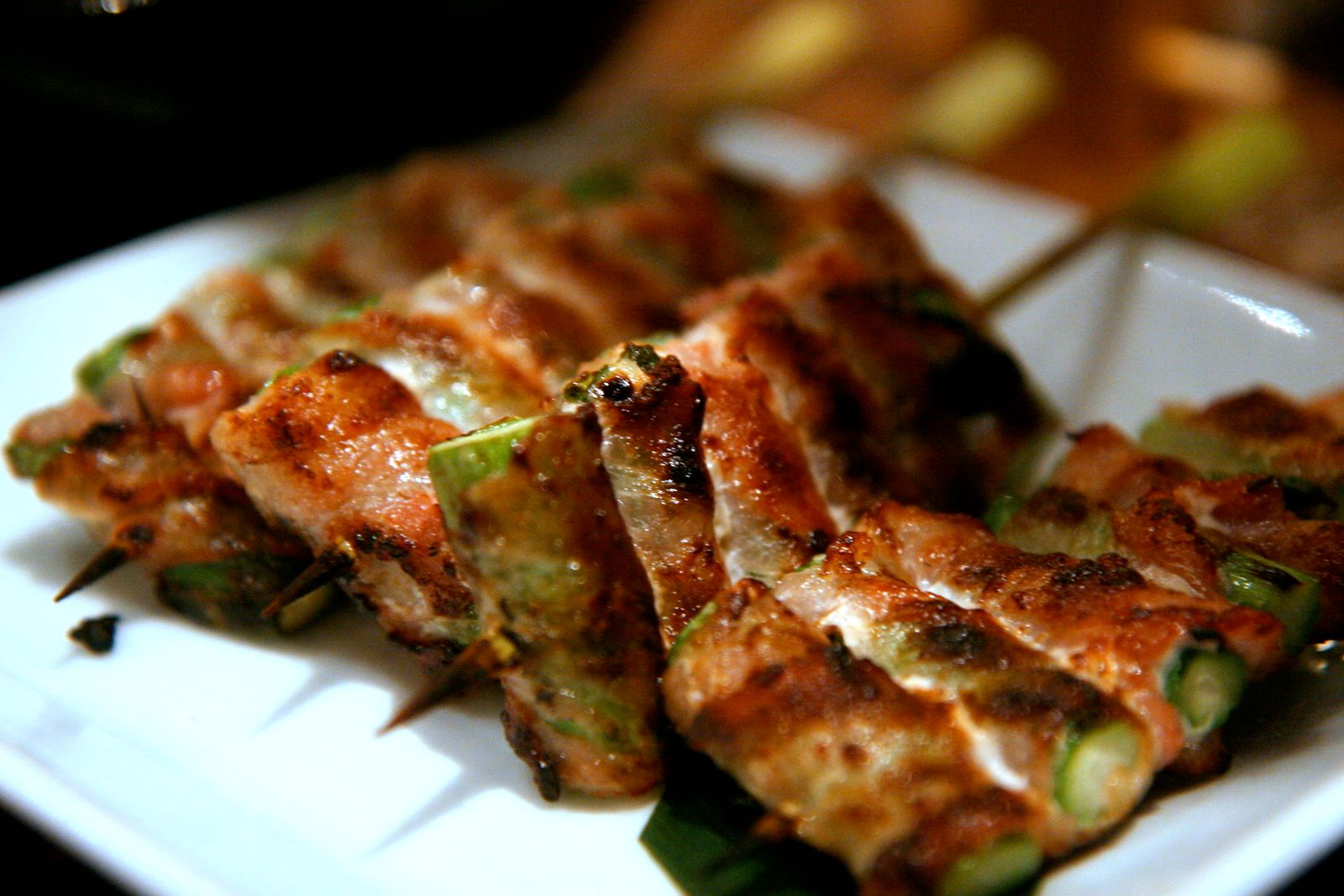 What: Foreigner-friendly array of Japanese cuisine in a setting fit for a movie set
Where:〒106-0031 Tokyo, Minato, Nishiazabu, 1−13−11, 1F, 2F
Buzz: +81 3-5771-0170
This particular Gonpachi in Nishi Azabu, in the heart of Roppongi, is also well known for its infamous scene from Tarantino's epic 'Kill Bill' cult movie starring Uma Thurman. Like a replica of an old Japanese village with rustic wooden tables, bamboo roofs and rice paper lanterns – this touristic yet enjoyable hot spot bodes well for entertaining groups. There are an array of menu choices which is unusual in Japan, as restaurants tend to specialise in one type of cooking. You can choose everything from steamed tofu in a bamboo basket and Blue fin tuna tartare to various 'yakitori' grilled skewer sticks and 'sumiyaki' charcoal grilled items, to soba noodles and different rice bowl dishes. There's something for everyone!
Tip: Try a Gonpachi original cocktail like the Yuzu Mojito or the Oolong Tea High and sit back and enjoy the atmosphere.
#4 Sukiyabashi Jiro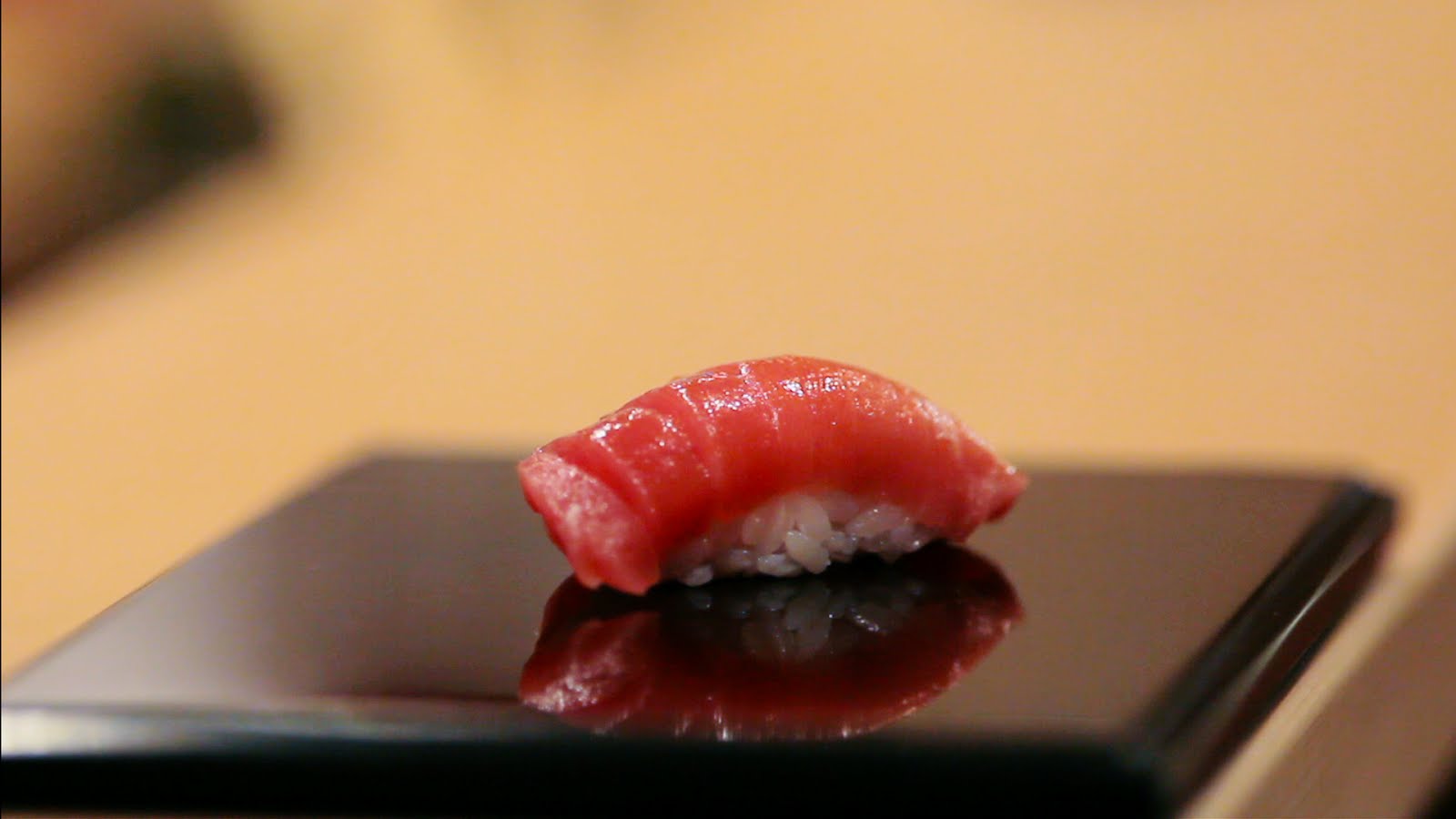 What: Sophisticated world-class sushi by Chef Jiro Ono
Where: 4-2-15 Ginza, Chūō, Tokyo 104-0061, Japan
Buzz: +81 3-3535-3600
This 3-star Michelin restaurant where the likes of U.S. President Obama and Aussie movie star Hugh Jackman have dined. It even has its own documentary – "Jiro Dreams of Sushi", where master chef Jiro Ono demonstrates how making high quality sushi is akin to an art. With perfect execution and speed, each plate is served with delicate and fresh sushi. Even the rice under each piece is so light and airy and melts with the fish in your mouth. This is as close to perfection as it gets.
Tip: Book well in advance (months!) for this 10-seat only sushi restaurant and enjoy what is served without custom requests – it's considered the worlds' best sushi for a reason and changing a dish is simply disrespectful in Japan. Also, don't be late!
#5 New York Grill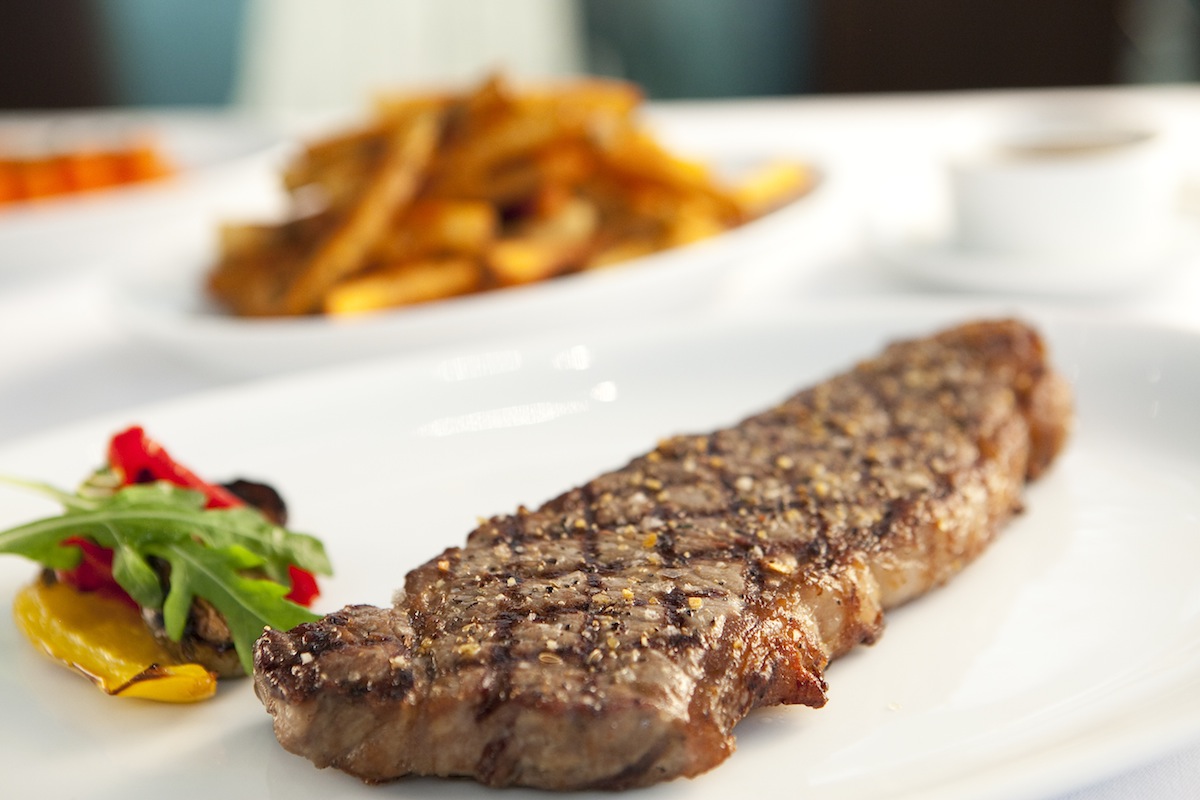 What: Fancy 52nd floor restaurant and bar with a panoramic view
Where: 3-7-1 Nishishinjuku, Shinjuku, Tokyo 163-1055, Japan
Buzz: +81 3-5322-1234
Why go to a place called New York Grill in Tokyo, Japan? One reason – the amazing view from this restaurant atop the 52nd floor of the Park Hyatt in the bustling district of Shinjuku. Number 2; if you've ever watched 'Lost in Translation', you'll recognise the bar where Bill and Scarlett meet and enjoy a nice whisky together. The open kitchen is impressive and the main dining area affords impeccable views of majestic Tokyo, while the wide selection of quality grilled meats and seafood including New York style grilled sirloin and Australian Southern Rock Lobster with Black truffle and Champagne sauce will delight even the most blasé of foodies. Even having a drink at the bar, coupled with the live jazz music and stunning views will leave you with a lasting impression.
Tip: Brunch and lunch are also excellent, with a rich spread of savoury starters, mains and a whole separate section for decadent desserts.
Any other suggestions that we might have missed out on? Let us know!
Follow Dena Haron on Facebook and Instagram for more yummy updates!