If this year's sold out Louis Vuitton x Supreme and H&M's Erdem collaborations were anything to go by, 2018 fashion collab landscape is looking pretty fly. While these much-anticipated team-ups are usually shrouded in secrecy, here are 5 fashion collaborations that we are already dying for.
Read also: 10 Autumn Winter 2017 Trends We Are Falling for
#1 Reebok x Victoria Beckham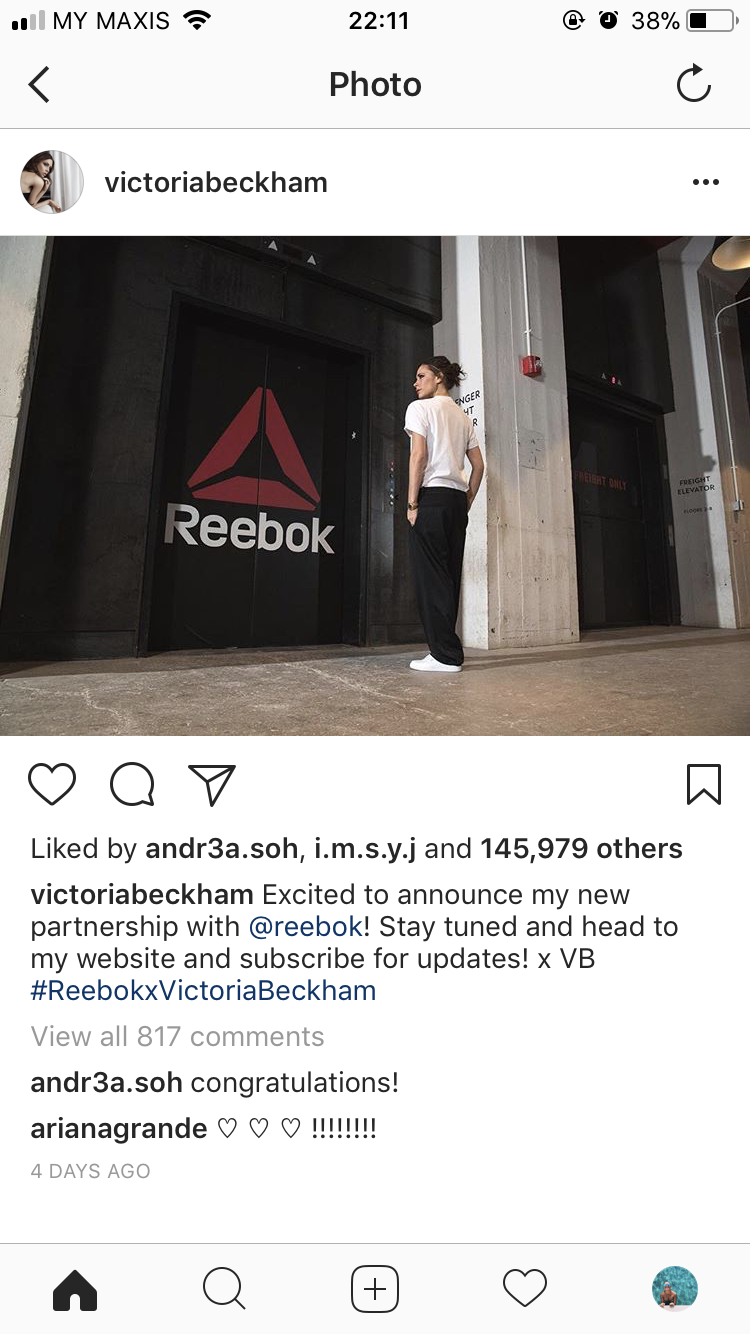 VB posted an innocuous selfie 5 days ago in a plain white tee, black trousers and sleek white sneaks. Turns out she's partnering with the sportswear brand as a lead designer in Reebok's Innovation Collective, which focuses on developing footwear and apparel that brings the runway to retail stores.
#2 Vetements x Tommy Hilfiger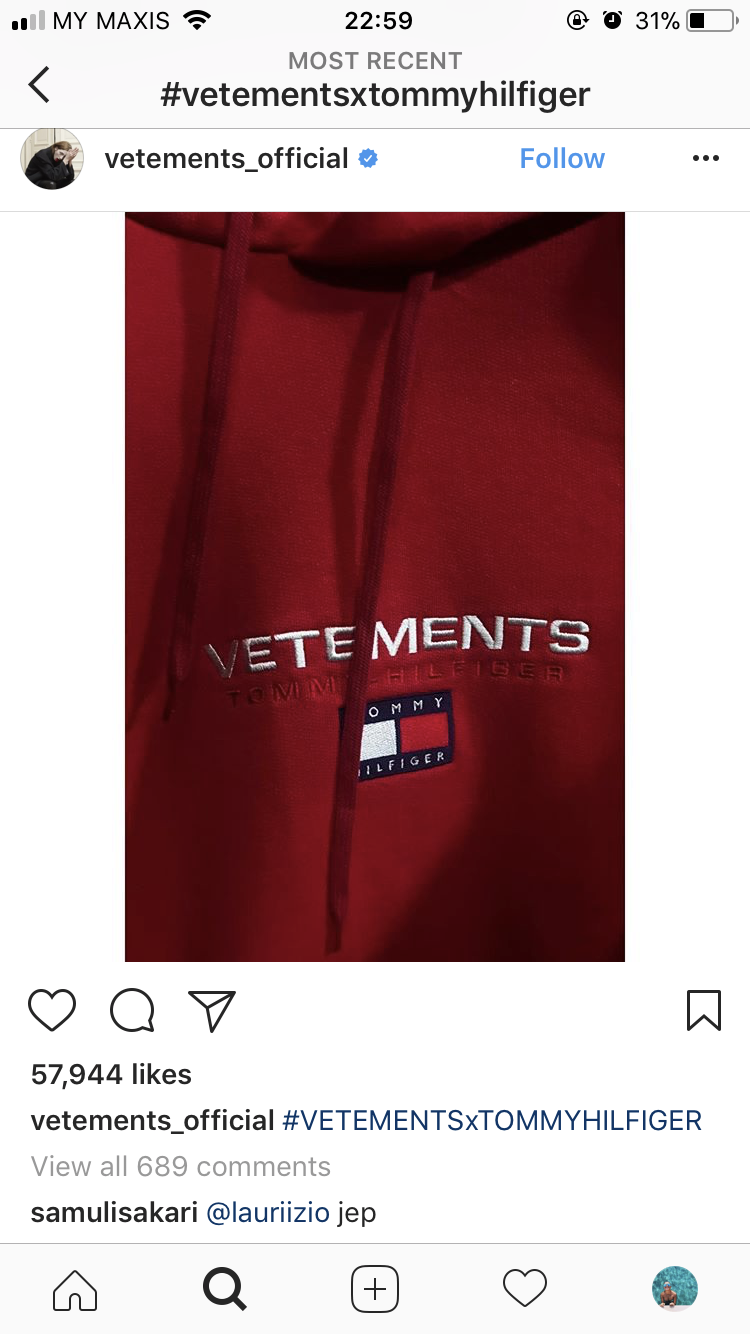 The subversive American cult brand has teased several fashion collaborations for 2018, kicking off with Tommy Hilfiger, as well as DHL and Reebok. The spring Vetements x Tommy Hilfiger collaboration will include unisex items that have become the streetwear label's signature such as oversized hoodies, short-sleeve T-shirts, beanies and socks, in typical Tommy Hilfiger colours.
#3 Off-White x Rimowa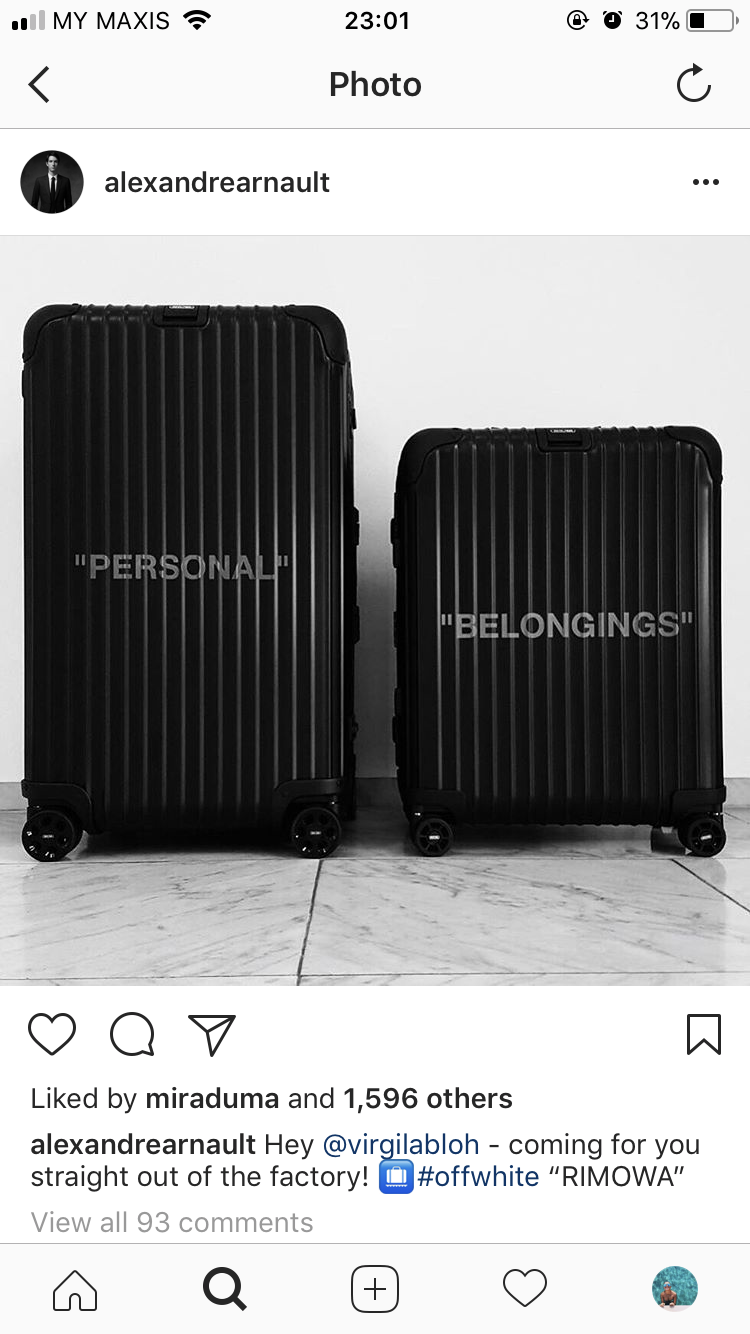 Not much is known about when this collab is going to drop, but it came straight from the horse's mouth ie Alexandre Arnault (Rimowa's Co-Ceo) so it must be happening within the next year or so. Needless to say, anything designer Virgil Abloh touches turns to gold, and c'mon, don't you really really really need an Off-White x Rimowa suitcase?
#4 Rag & Bone x Star Wars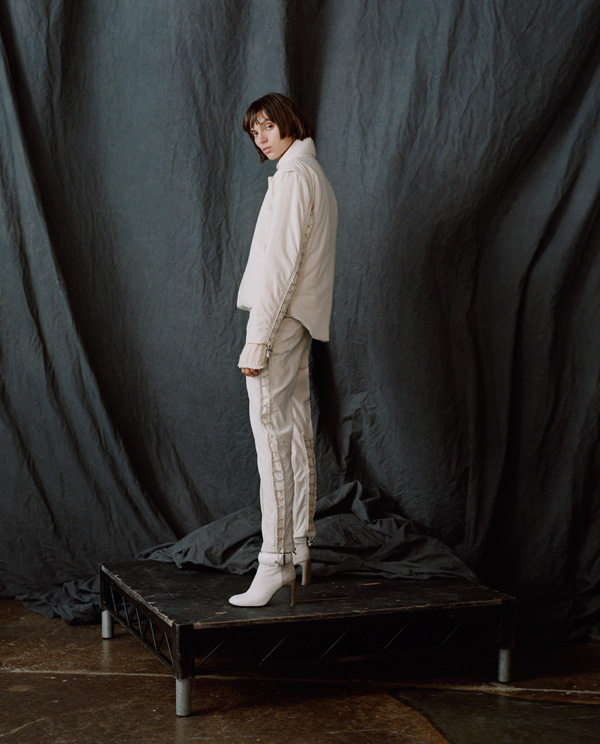 For true Star Wars fans who want to dress like the last Jedi. Literally. The brand was granted incredible access to costume archives from the original trilogy and worked the wealth of imagery into essential pieces that wouldn't look out of place in a Rag & Bone lookbook. The result? Sleek essentials that incorporate hidden Rebel Alliance symbols and hyperspace graphics, and utilitarian pieces that could take you from the streets of New York to the planet of Tatooine.
#5 Supreme x Bape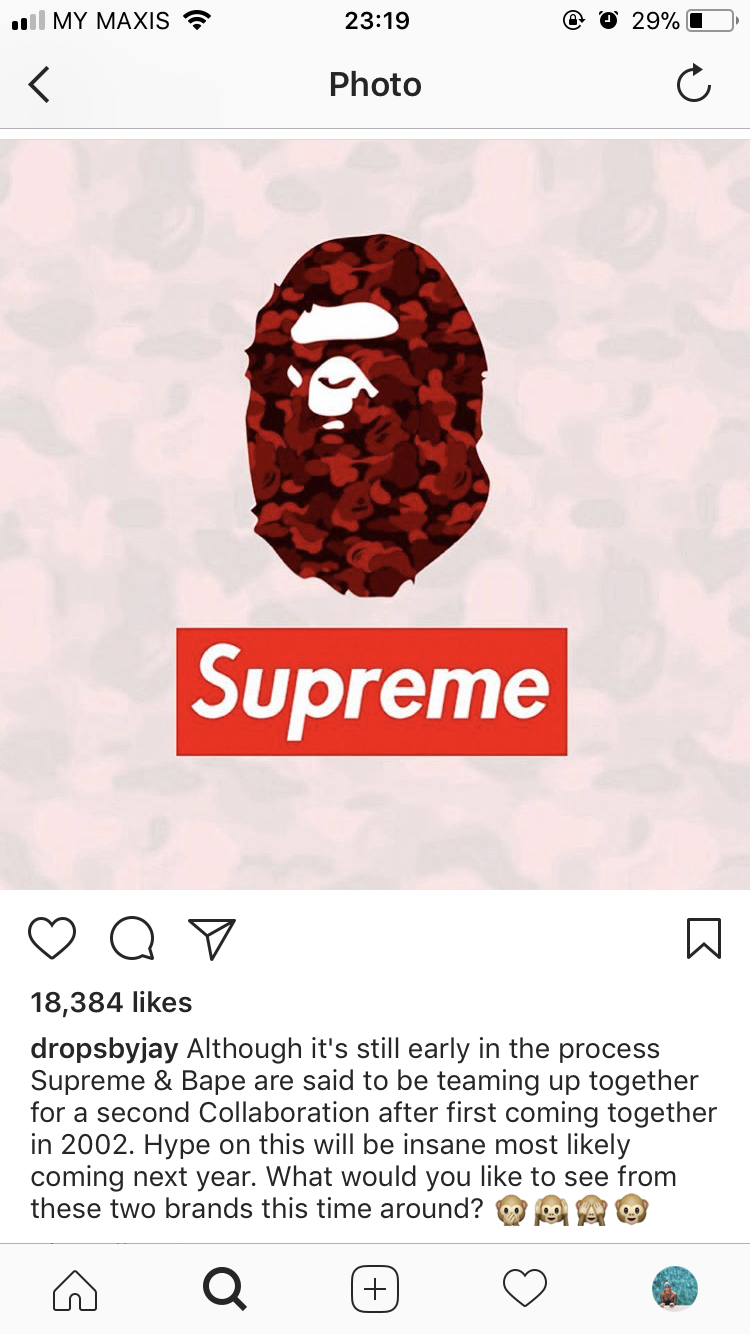 The ultimate fashion collaboration between two giant streetwear labels whose savvy luxe team up have created hype like no other. This is still a rumour so far, but if several reliable sources are to be trusted, this will be epic. Make no mistake, this is no little skate brand — Supreme has been valued at USD $1 billion, following their sale to the Carlyle Group, and it's unlikely they will pass up a collaboration as anticipated as this, especially after its Supreme x Louis Vuitton success.
The future's looking

bright

.