"Why Randwick?" is the first question that comes to most minds when venturing into Clove Lane. Emile Avramides manages a little chuckle. The former Cutler & Co, and Gordon Ramsay's Maze, chef explains very matter-of-factly: "I saw this venue, and things just came together." As does the menu at Clove Lane: it just comes together in splendid fashion.
Read also: Restaurant Review: Dining at Saint Peter in Sydney, Australia
Joining Emile in the kitchen are Michael Tran from London's Hibiscus and The Bellevue, and Cory Campbell who was the former head chef at Melbourne's Vue de Monde. The star-studded trio are spearheading their take on bistronomy in Sydney's outskirts. Sitting at the bar, we left it to the chefs to feed us from the menu that changes according to their choice of produce.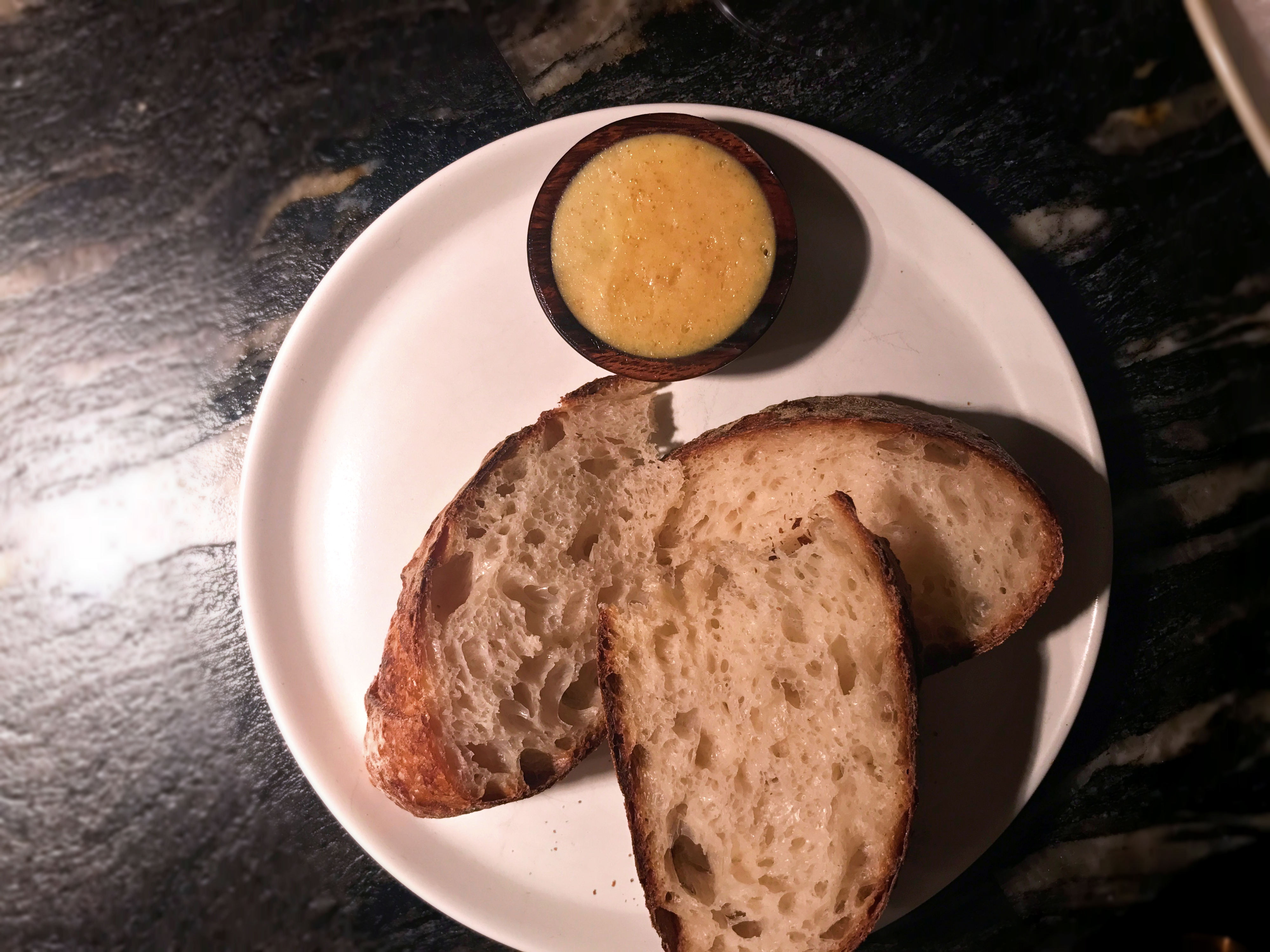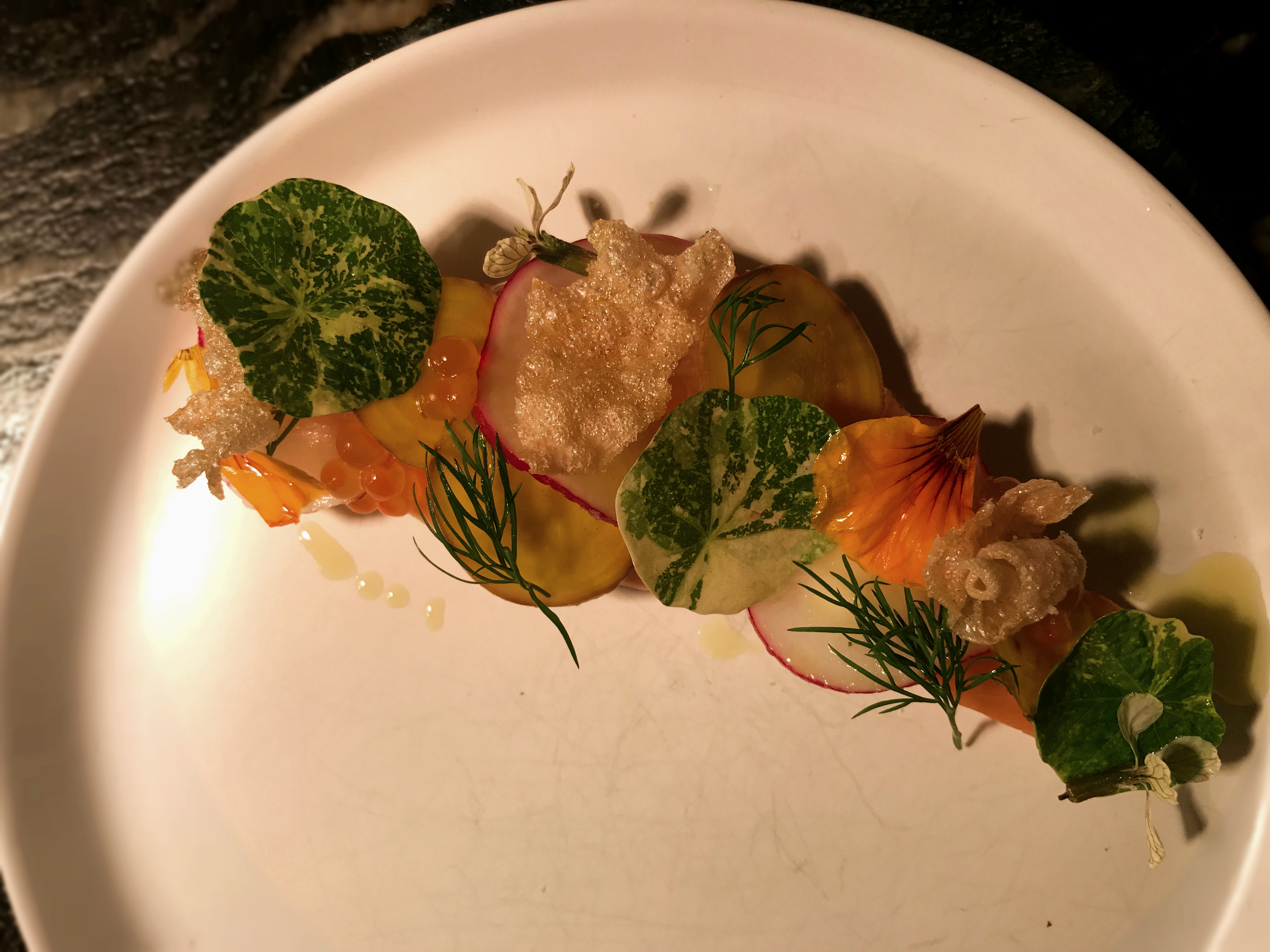 A lot of places start with bread, but the striking difference at Clove Lane was their butter: caramelised, then whipped ($5). Subtle, yet bold. The follow up of king salmon, mascarpone and radish ($16) carried the same fine-tuned balance of flavours. The magic here was the salmon being cured, air dried, then smoked. The texture of the dish comes from the skin that is confit'd, dehydrated, and then puff fried.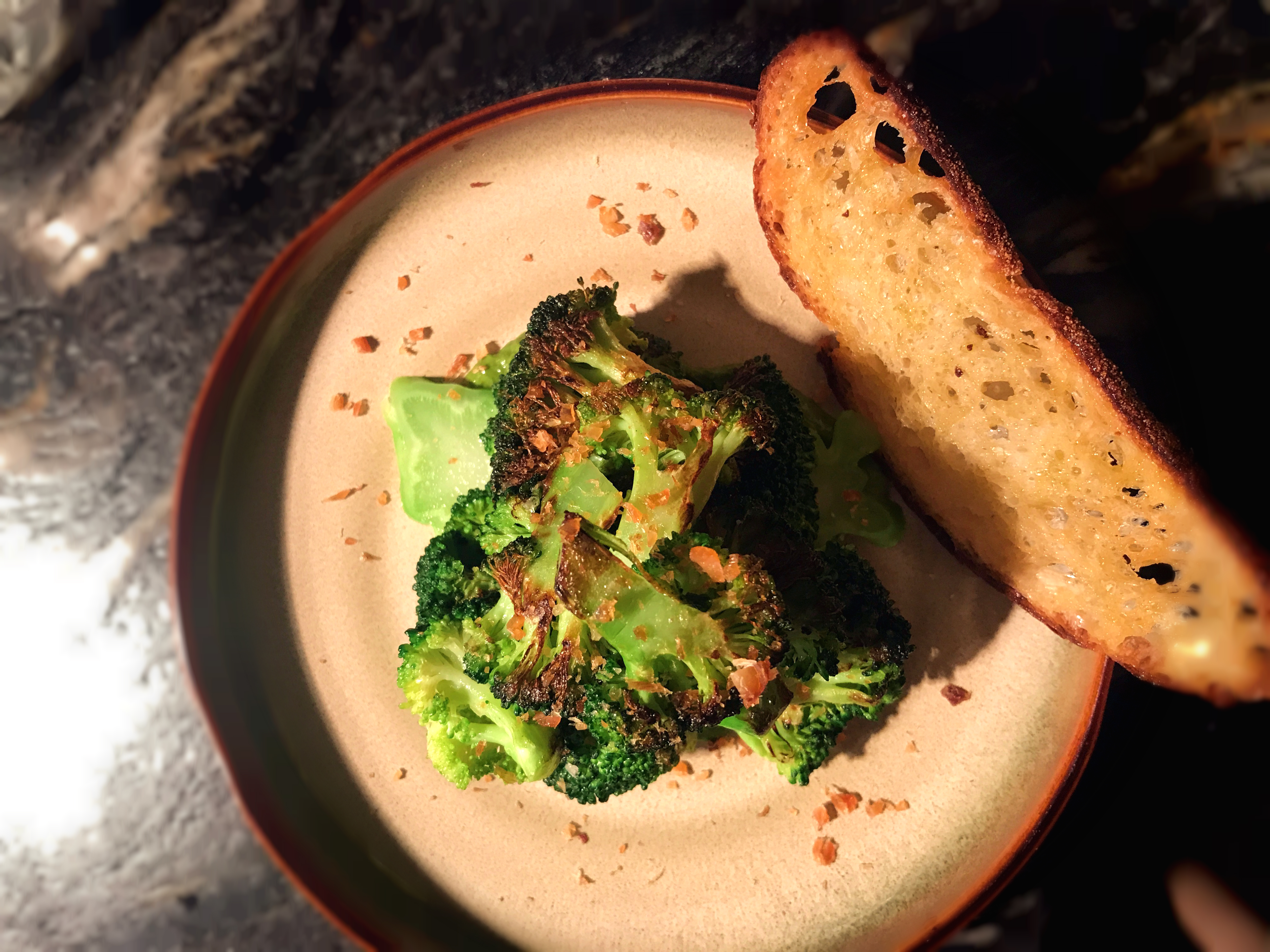 The charred broccoli with a tarragon emulsion and dried kingfish ($14) takes a familiar green to a new colourful place. The tarragon, like most of the herbs used at Clove Lane, is grown in the restaurant's backyard, which will be a sought-after dining space in the warmer summer months.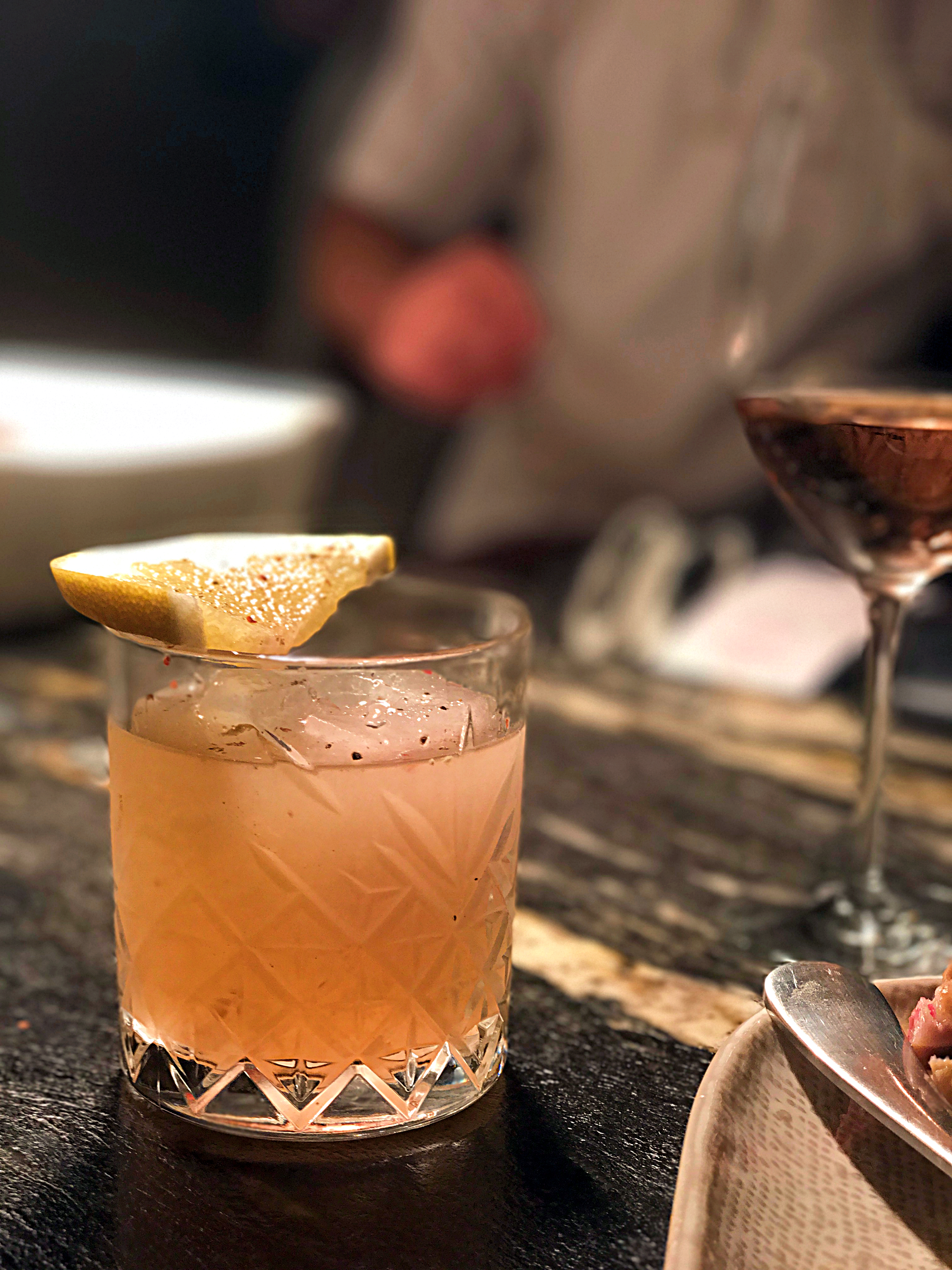 Swiftly and inconspicuously a cocktail of grapefruit, cucumber, gin and a secret herb was served up by their resident mixologist, Andrea Coccon. "He's always concocting cocktails", chimes in Emile, based on what is on the menu, using herbs from the yard.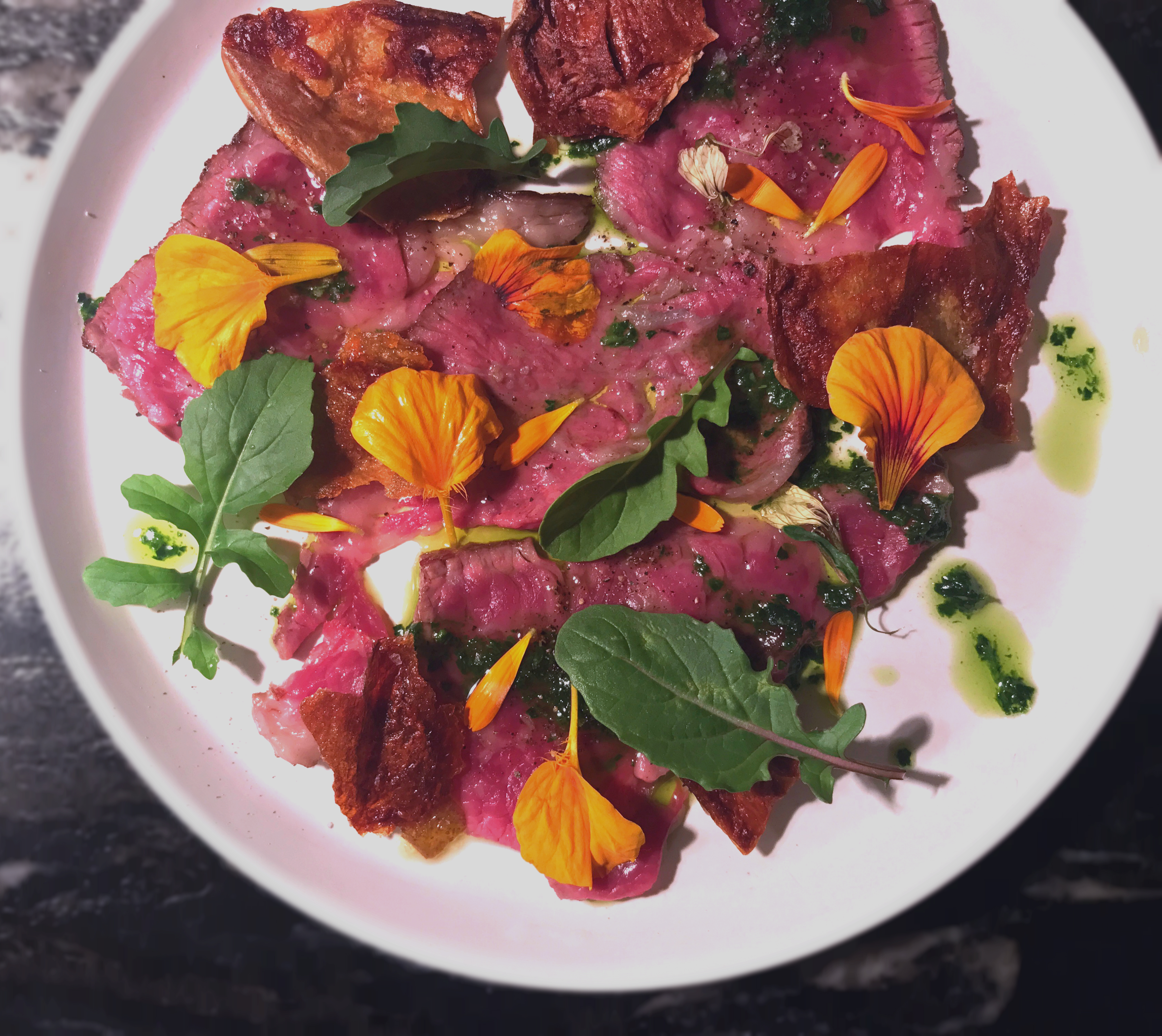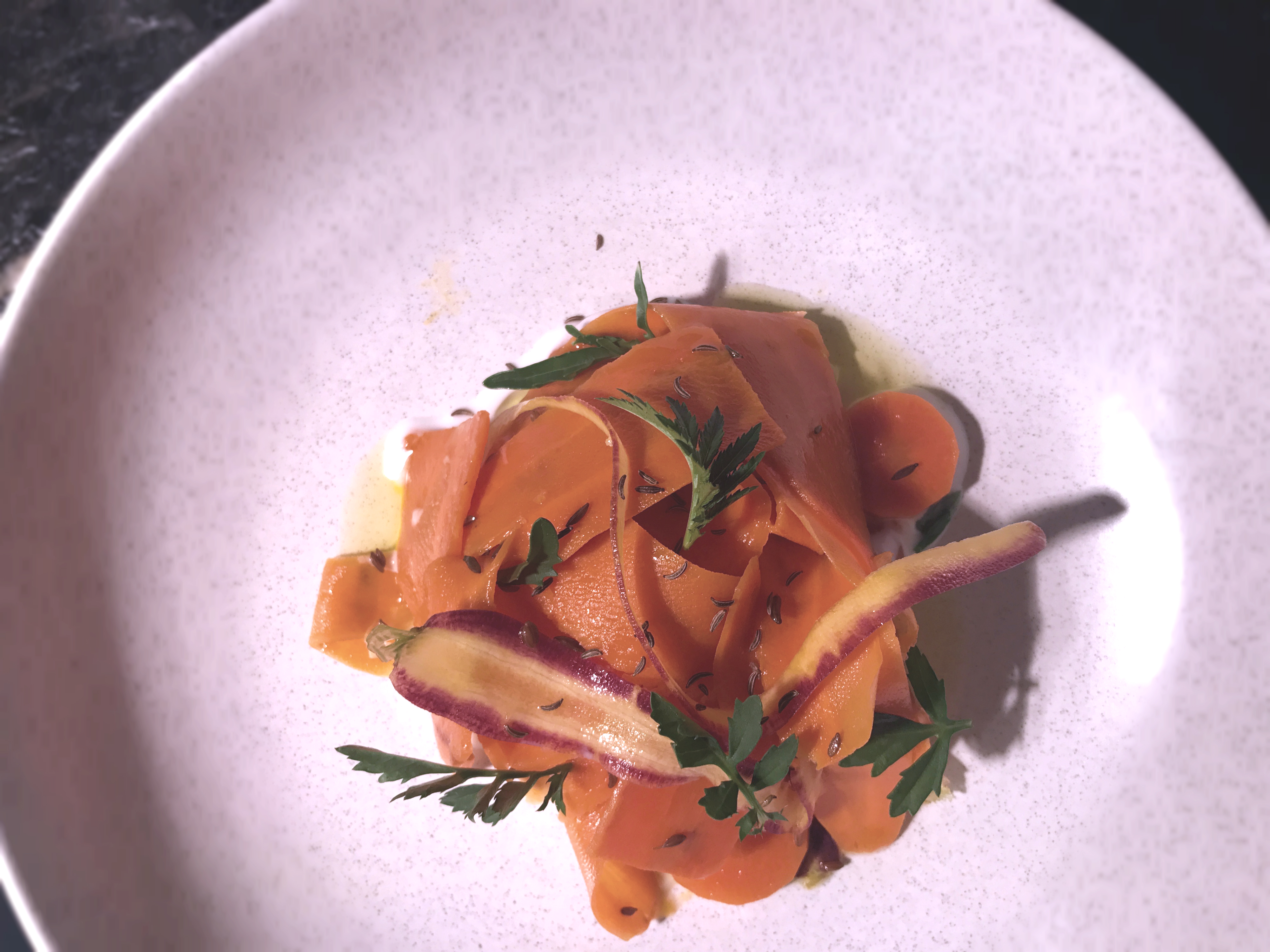 Pairing the wagyu skirt with a marble score of 5, dressed with rocket oil (price unavailable) is a carrot salad with goats milk yoghurt, caraway seeds and marigold leaves from the garden ($14). It becomes more evident why locals keep returning to this spot for family dinners: these are flavours we can fondly recall, but pushed to a new horizon.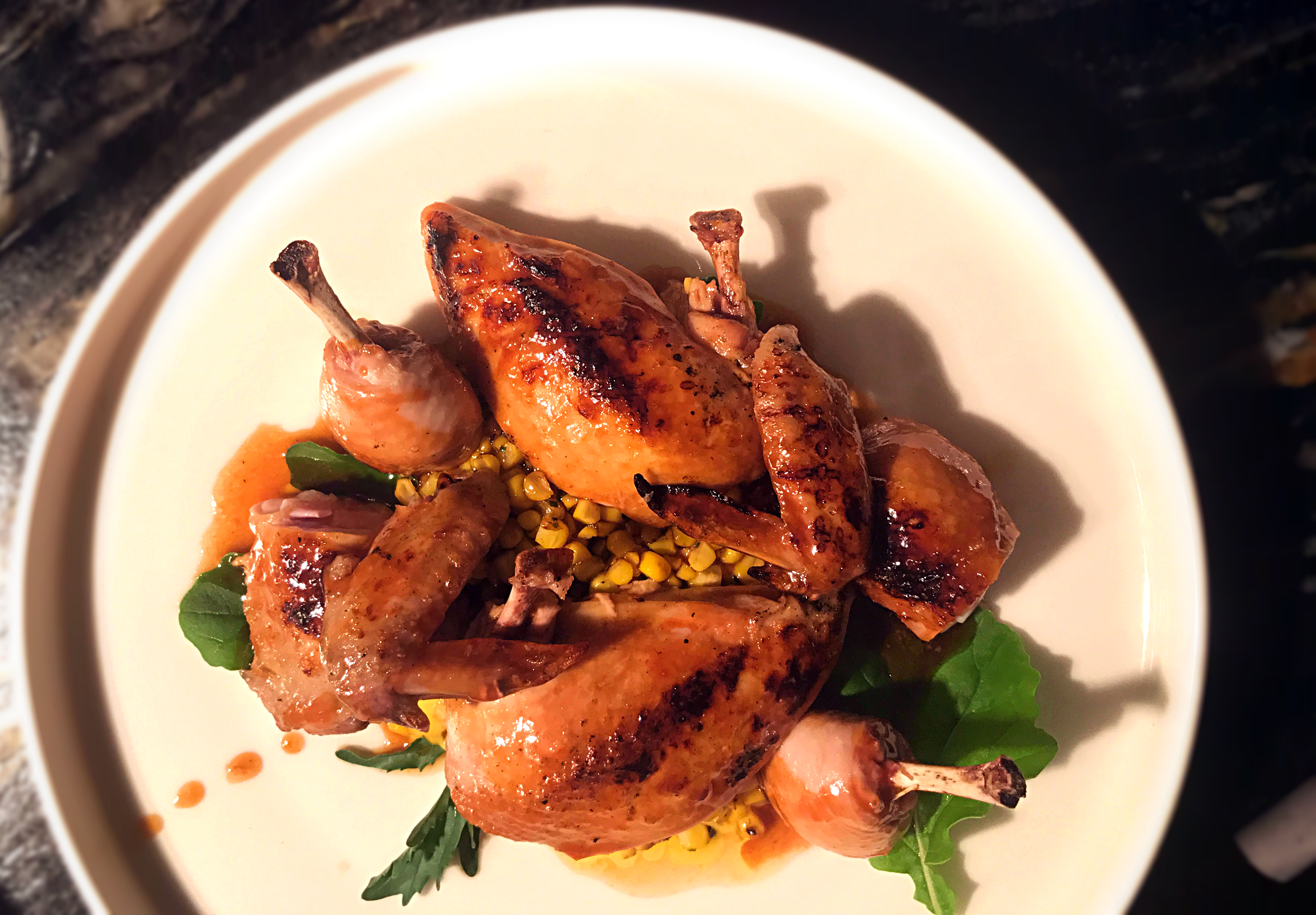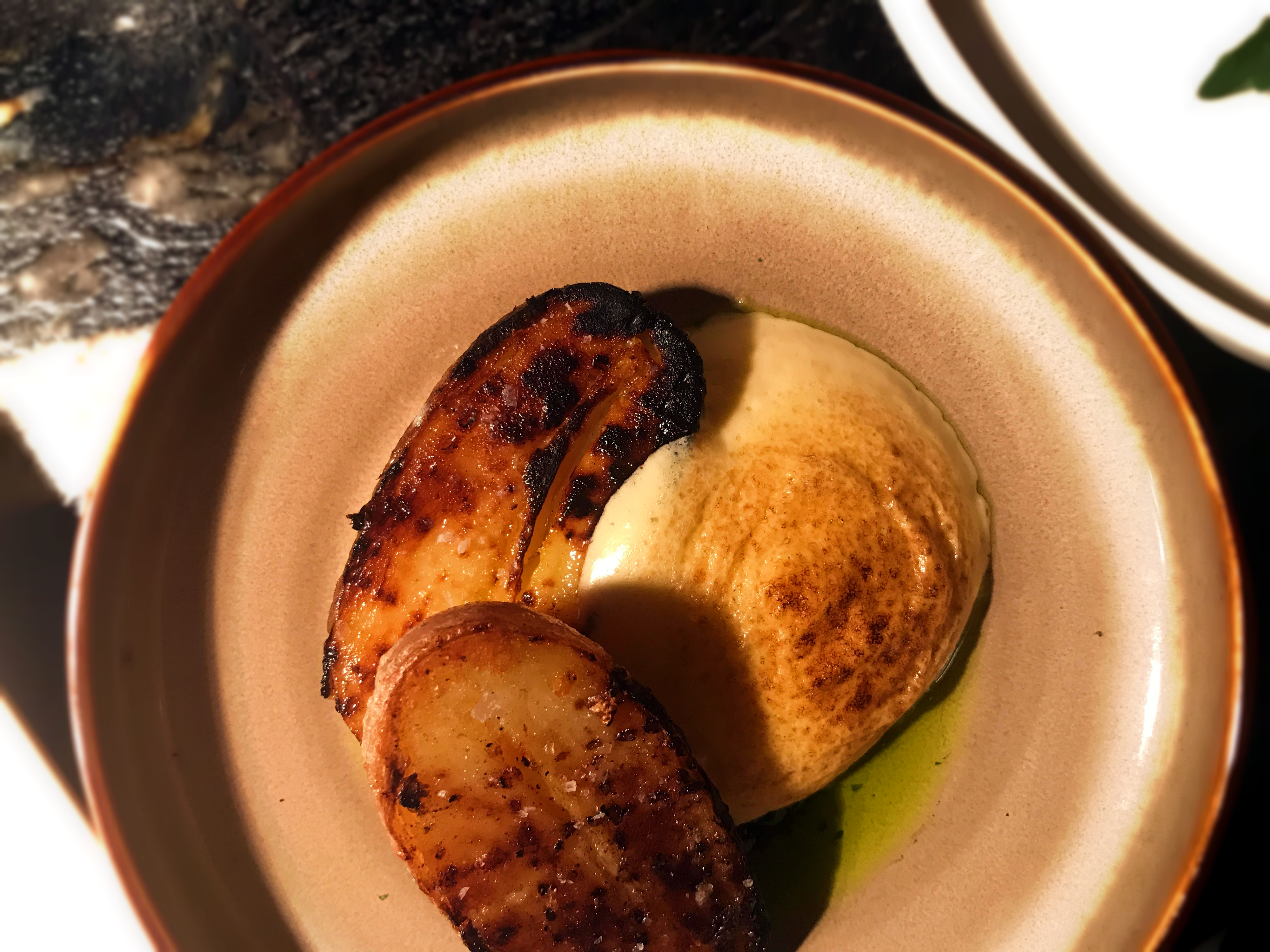 When we were served the whole spatchcock and sweetcorn ($38), we had doubts if we could fit any more food in, but we were not going to turn down food coming out of this kitchen. Just like all the previous dishes did, there was something comfortably familiar about this dish, but there was also a hint of something exciting. We tried several guesses but finally gave up: Emile revealed that the spatchcock is marinated in honey and cumin. The burnt potatoes with herb oil and mustard foam were once again, a fascinating accompaniment.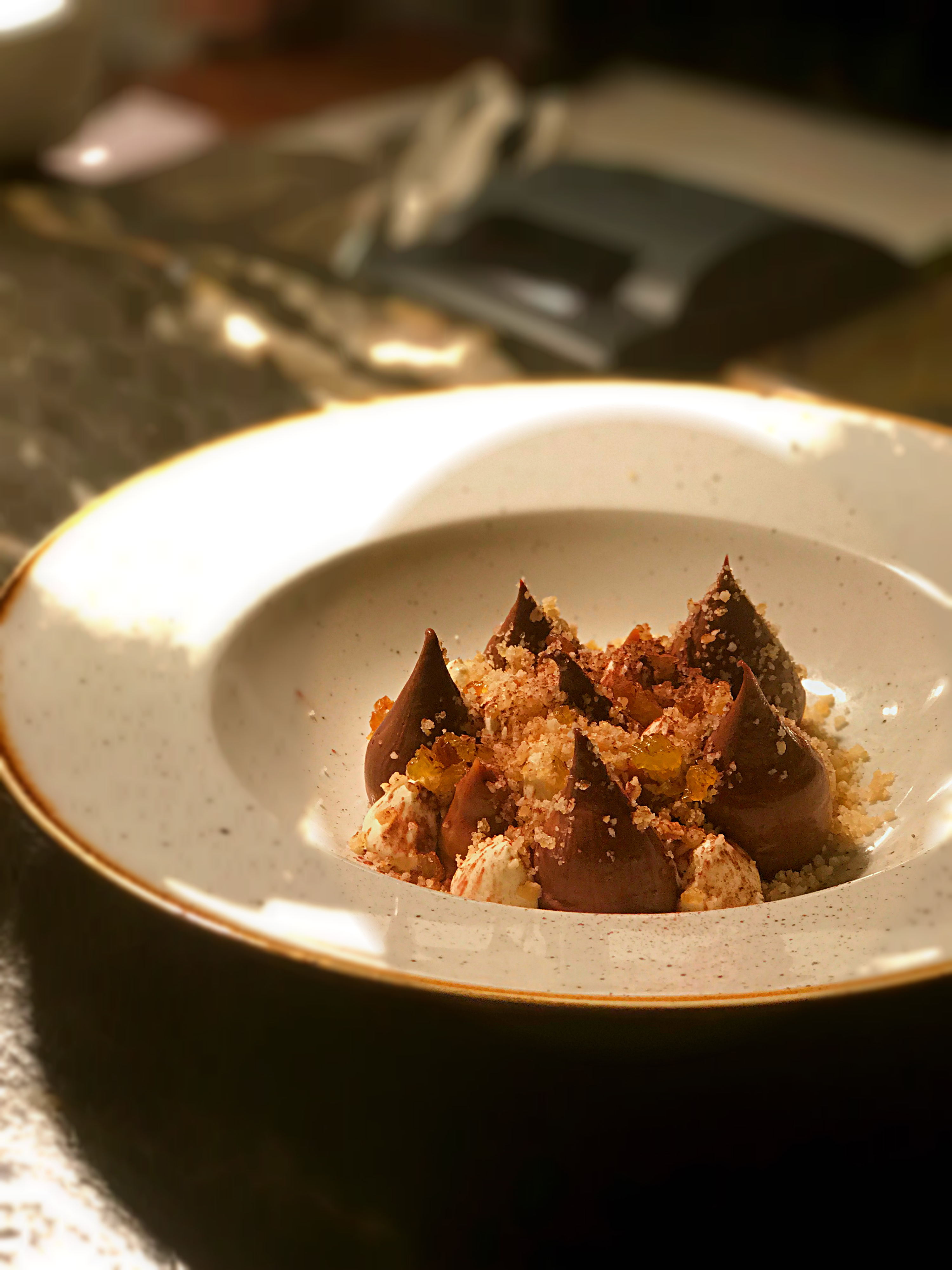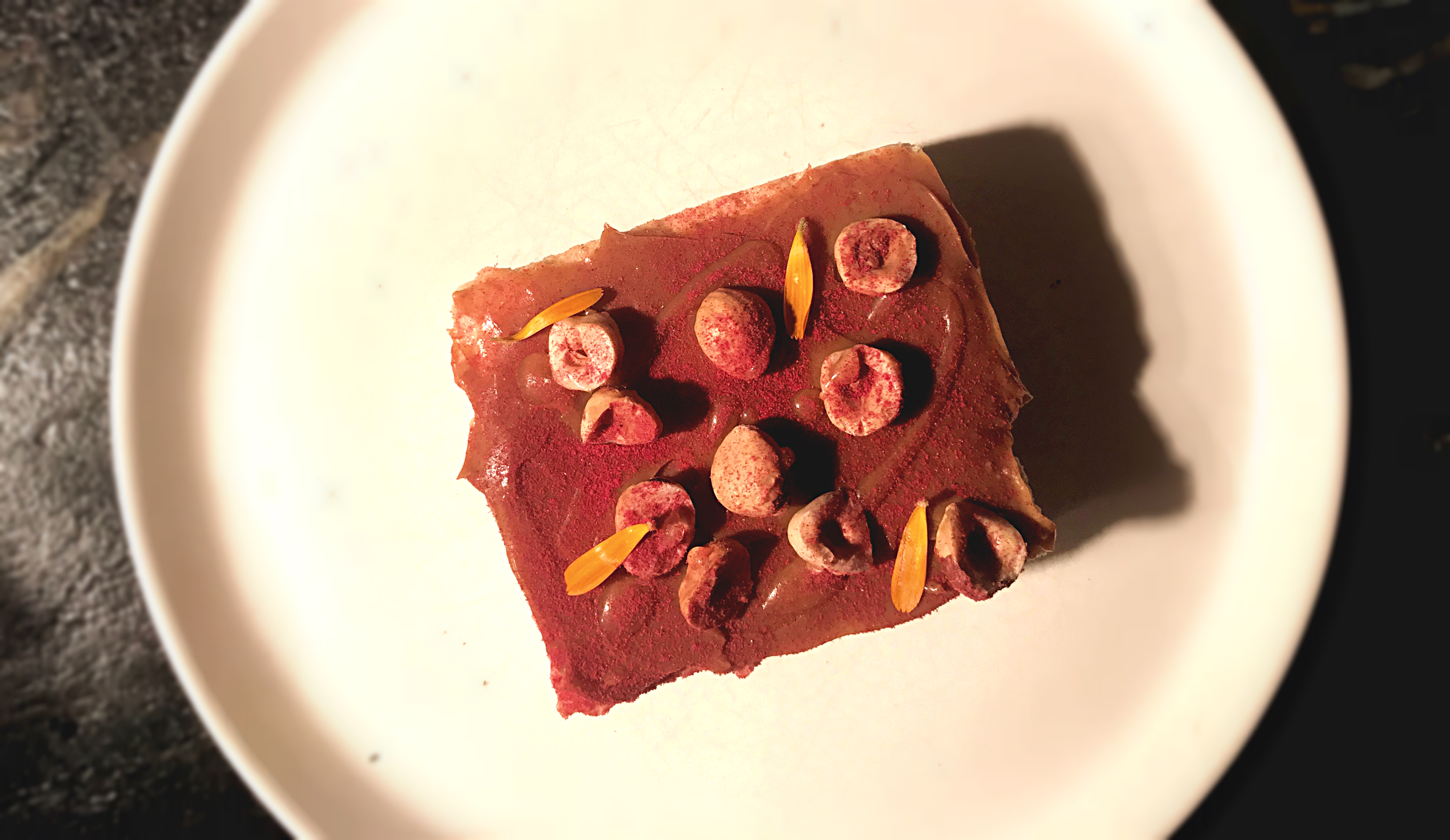 Clove Lane's desserts complete the well-rounded meal. The peanut butter parfait, Frangelico, honey and raspberry ($14) is a guilty treat for grown-ups. Now, I'm not a particular fan of caramel, but their chocolate mousse with macadamia brittle, golden raisins and dulce de leche ($14) had me reconsidering. The medley of textures and flavours are a fitting farewell to the dinner.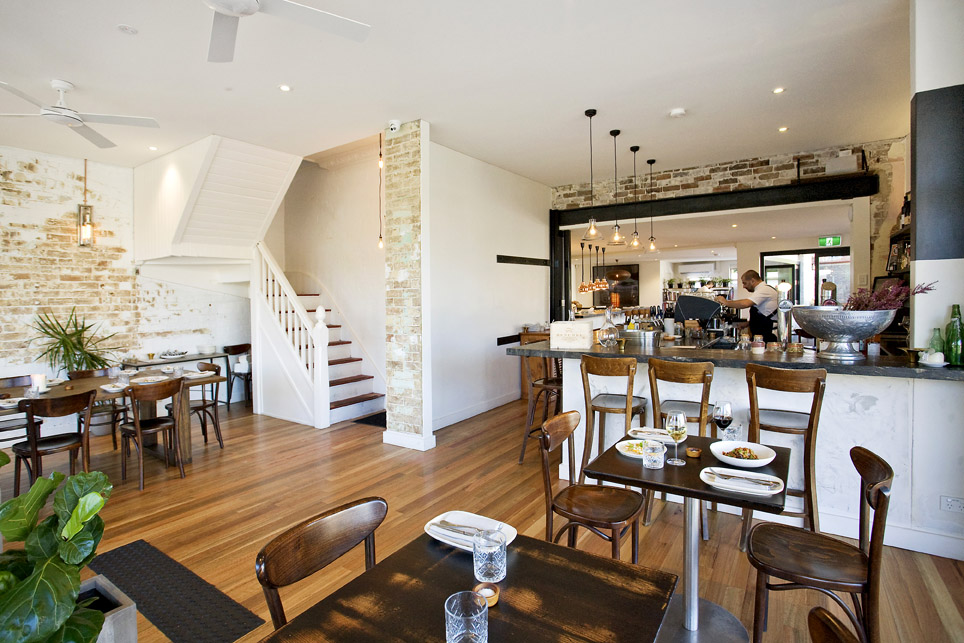 Looking around the restaurant, it is clear that the locals are loving the experience at Clove Lane. More and more returning guests leave the chefs to feed them without looking at the menu. We know we'll be doing the same when we come back.
Address: Clove lane, 19 Clovelly Road, Randwick, NSW, 2031
Open from: Tues – Sat: 5pm–10pm, Sun: 12pm–8pm
Reservations: 02 9326 3573 / [email protected]