Sorry, Seminyak, it looks like you've got some serious competition. Batu Belig was once just a shortcut from Seminyak to Canggu, but now it's the not-so-secret gem in Bali that's gotten hugely popular in the past year. Here's why — villas are more affordable, and because it's just 10 minutes away from Seminyak, it makes perfect sense to stay in Batu Belig. Not to mention, no busy traffic and honking outside. So when you do take a trip to Canggu, follow our recommendations for what to see and do nearby. You won't regret it.
#1 Where to Stay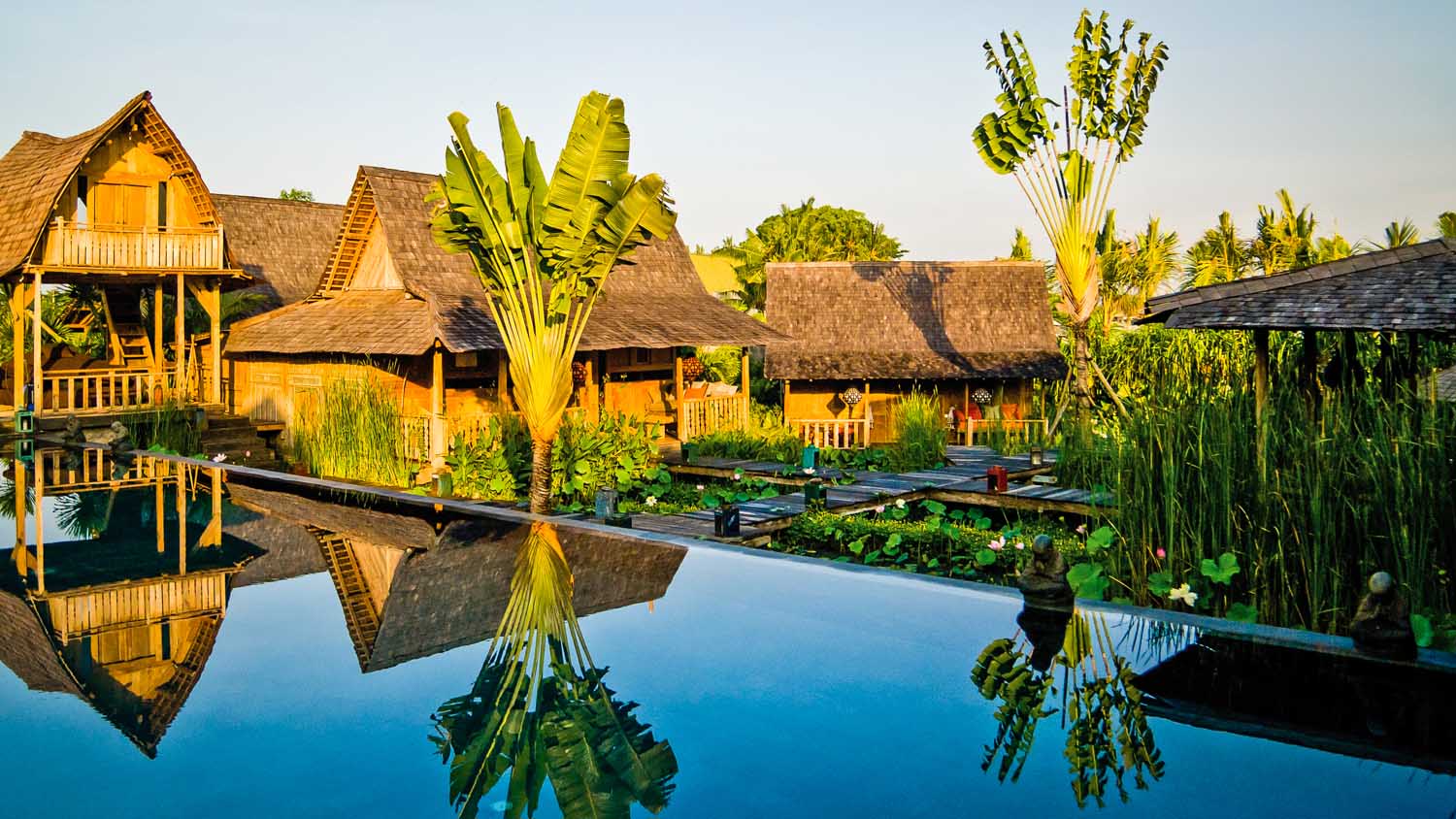 While most of the beaches in Bali aren't for the agoraphobic nomad, Batu Belig begs to differ. Word is only starting to get out that villas here are Bali's best kept secret — so for now, you have your choice of villa complemented by privacy on the shores.
Villa Asli: Say hello to direct and private access to the black sands on Batu Belig Beach! There are five luxurious authentic joglo suites, each offering first class service from your villa manager, chef and butler. Can't complain.
Villa Kipi: This villa is one known for its perfect location on the island. If afternoons at Canggu Club and Potato Head Beach Club are just your thing, this is just your place. Four bedrooms, tastefully decorated, and very family-friendly.
#2 Where to Eat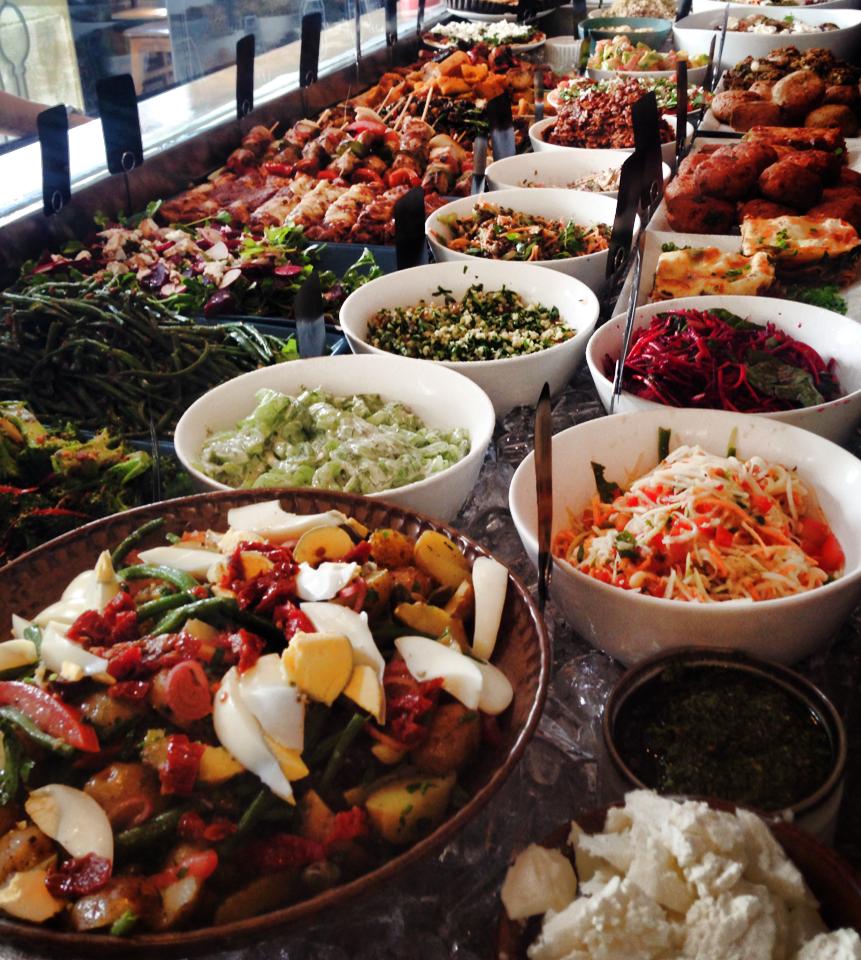 Wow, where to begin? Batu Belig has everything — beachfront bars, sidewalk warungs with street food you'll go  crazy for, and classy joints because hey, we all need to get out luxe on. If you've already glanced down at our top three picks, you might be wondering why we've left Naughty Nuri's, now known as Hog Wild in Bali, out of the list. We haven't. As you'll see in these links, we love, love and love it.
Watercress Cafe: Who says you can't be healthy while on vacation? It definitely takes some effort, but this cafe just makes it so easy. The lunch spreads are a highlight here, in a warung-style setup that serves organic salads, quiches, lasagnas, and seafood. Okay so some things are healthier than the rest.
Mosaic Beach Club: If there were villas set up at Mosaic, we'd be there. Everyday. It's located right on Batu Belig Beach so guests have the option of dining beachfront or pool side as they lounge on warm daybeds. Travelling with kids? This tropical paradise playground is a great place for families.
Deus Ex Machina: Talk about the quintessential of cool. Deus Bali is the latest edition of the Australian company Deus ex Machine, founded by a group of surfers with a passion for motorcycles. This explains the motorcycle workshop, surfboard shaping by, artist studio, gallery alongside the restaurant / bar.
#3 Where You Definitely Need to Check Out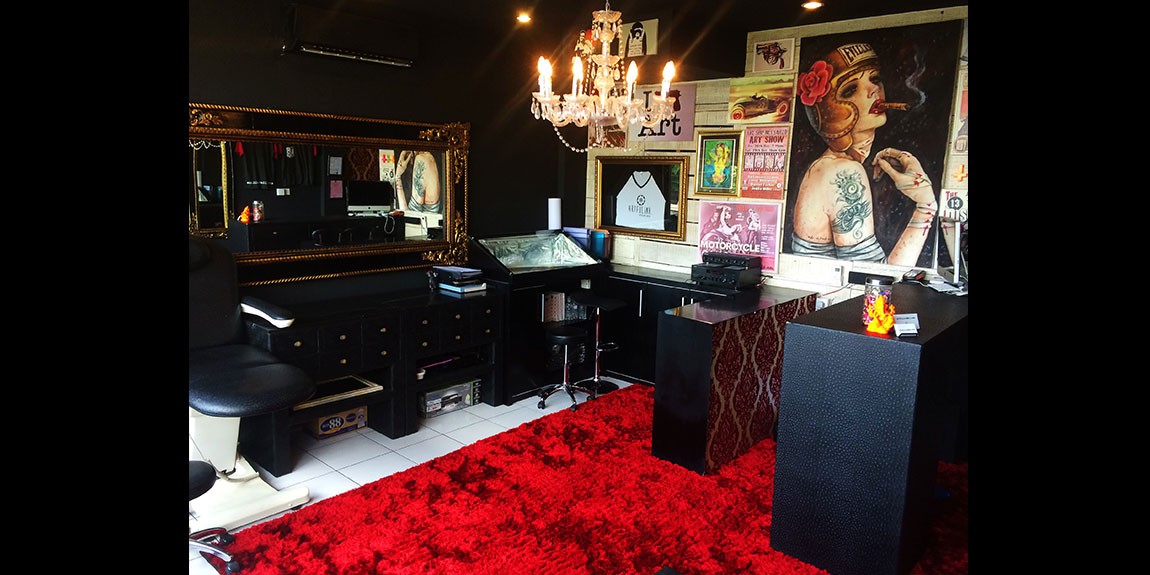 So we've checked off our favourite villas, must-eats, and now for three ways to spend the day. Let's begin with this — some of our best memories are completely spontaneous, spur of the moment ideas… so that tattoo you've never quite had the courage to have inked? Do it. But first:
Think Pink Nails: Don't really want to get your nails done on the beach? Head indoors to this seriously cute New York City-style nail parlour. And just in case you didn't have enough time to uhm, get yourself groomed, there's a "private treatment nest" for waxing.
Rob Peetom Hair Spa Bali: Hair, humidity, friz — what more can we say? Surprise, surprise, Batu Belig offers one the best blow-outs we've gotten anywhere in the world. Rob is hugely popular in his hometown Netherlands, but you don't even need to ask why he's decided to live it up in Bali. Maybe get a dip-dye while you're at it. Go crazy.
Artfulink Bali: Of course it hurts. That's literally their tagline and well, we're fans of it. We've been impressed with this parlour for a long time — they have the best tattoos we've seen! Check out their Instagram for some inspiration. You can also watch a movie, have a go on their Play Station 3 or grab a bite from the vegan-friendly 3Three Cafe downstairs.