Kristy Stratton, who's been a flight attendant for Alaska Airlines for 11 years, first met her husband Jim Larsen on a layover. The two got engaged in February 2012 but when the bride's mother, Billie Jo, was diagnosed with Stage 4 lung cancer in 2014, they knew they had to wait for the right time to say their "I do's".
Billie Jo is fighting the cancer and doing well, Stratton told Buzzfeed. She adds, "(My mother) wanted to go on a mother-daughter trip, she wanted to fly on an Alaska Airlines flight with me, and she wanted to see Jim and I married."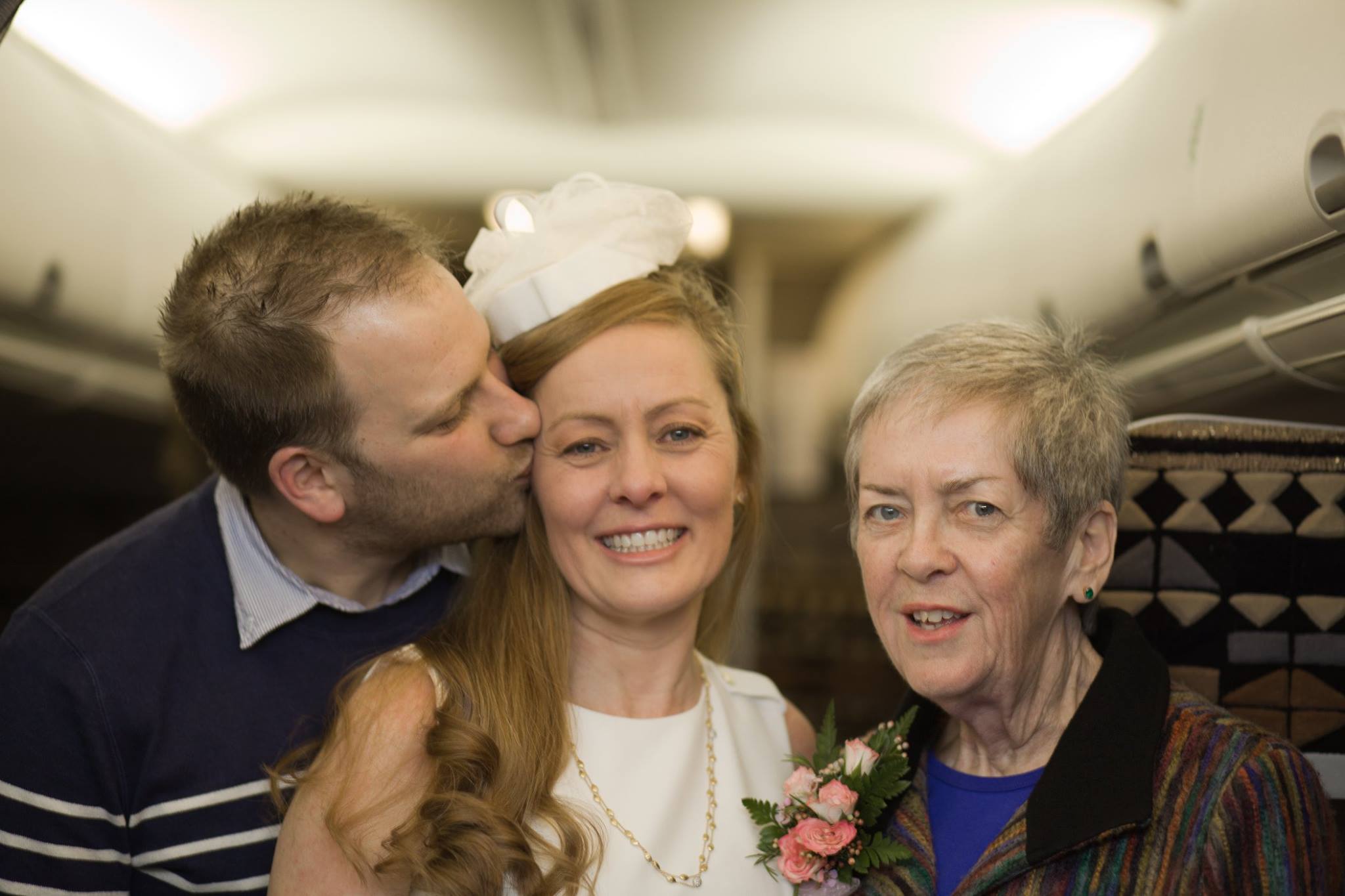 Once Billie Jo was given a clearance to fly this year, the couple decided it was time to get hitched. 36,000 feet in the sky. Stratton estimates they flew the LA-Seattle route about 70 times, and so it seemed to them like the "perfect way to do it".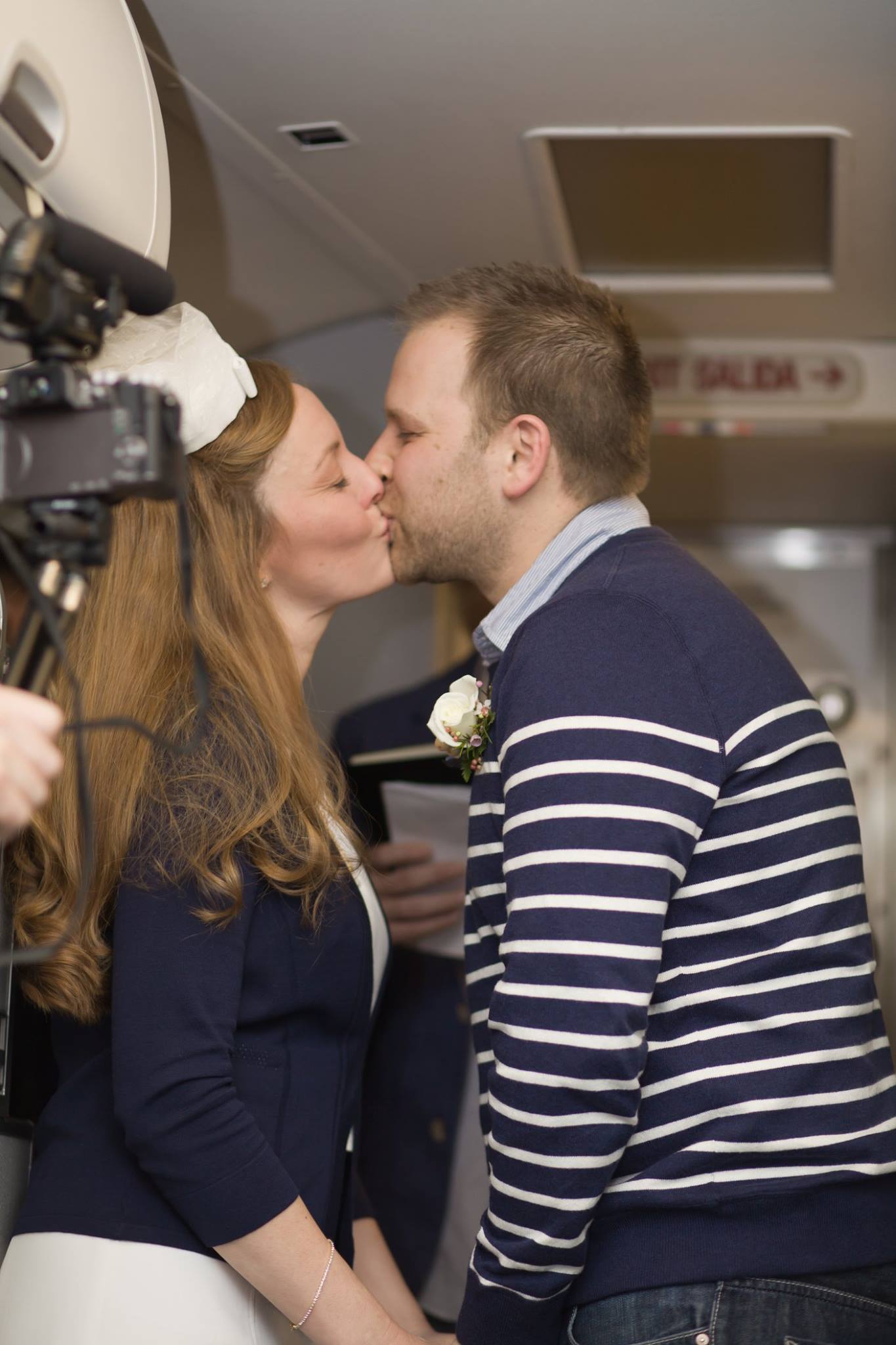 The bride designed her own hat and customised her heels, emulating the design of the airline with a special "LS21916" code for their initials and wedding date. Bride and groom also exchanged a set of Alaska Airlines wings along with their wedding rings.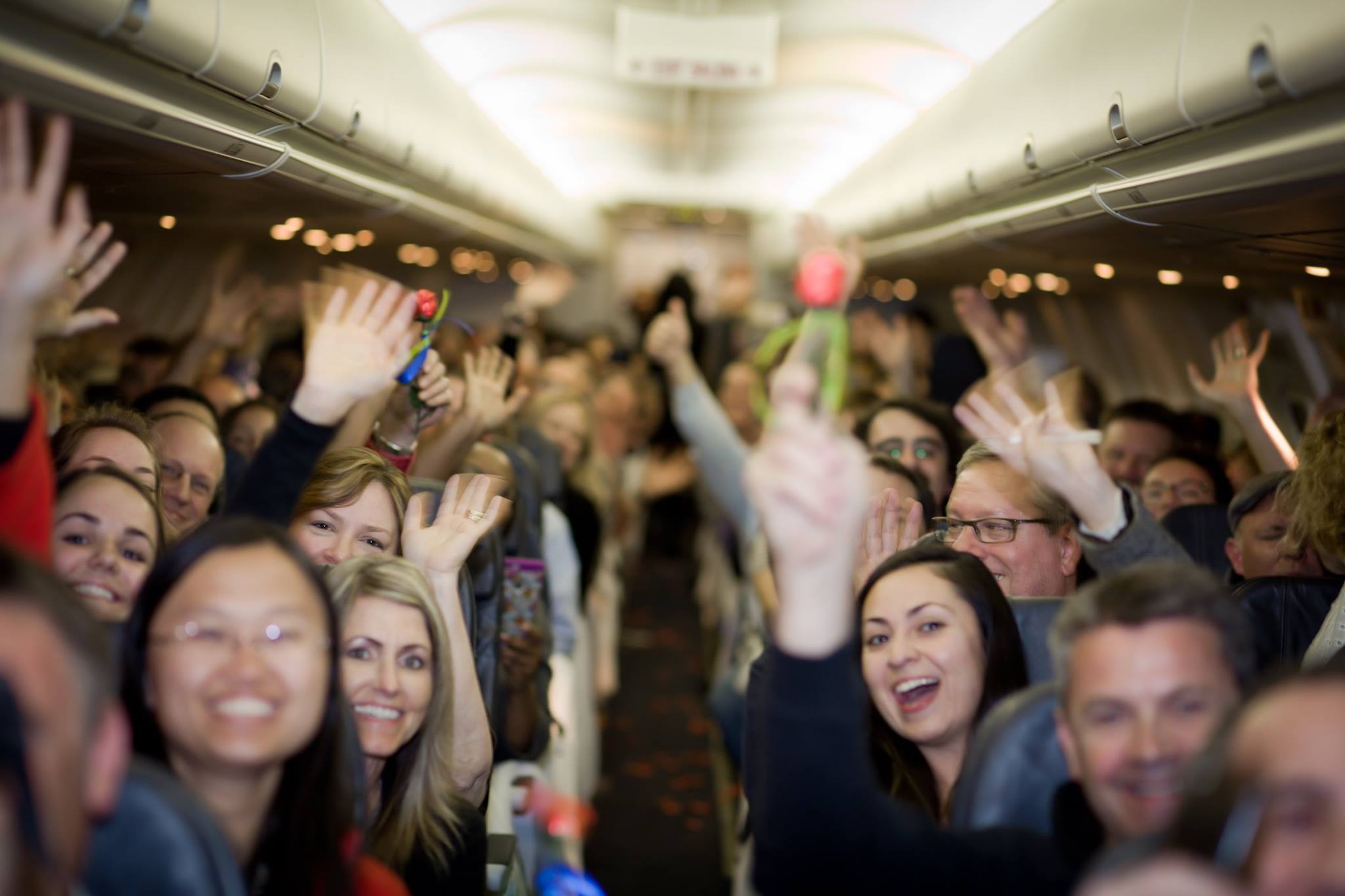 Wedding guests aka passengers were completely surprised. An hour into the flight, a flight attended announced the news. The cutest bit came when Stratton asked Larsen to promise to be her travel partner for life and be loyal and faithful to her Alaska family.
Think you can beat this wedding? These wedding villas have some competition.