If you love Bali (and come on, everyone loves Bali),  put your feelings into action at Bali's Biggest Clean-Up on February 24, 2018. It's an extension of last year's wildly successful Bali's Biggest Beach Clean-Up , led by Bye Bye Plastic Bags' teen heroes Melati and Isabel Wijsen, and will encompass 55 locations across the island, engaging 12,000 volunteers to gather 40 tons of trash.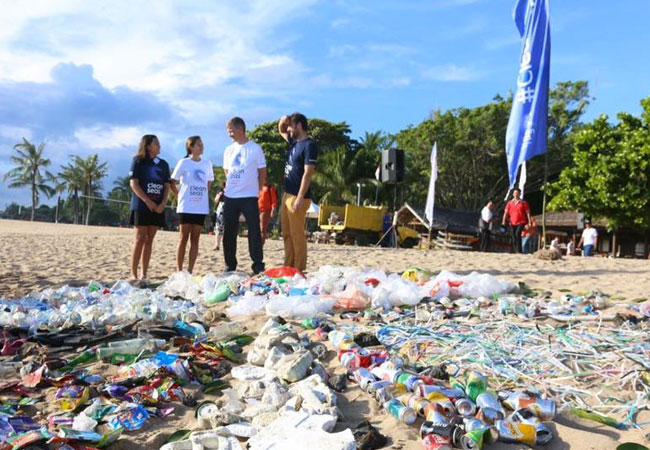 You can donate to the effort, join in the clean-up as a volunteer or lead your own clean-up squad. Look for the location nearest to you, pack your bags (literally, you need to bring your own rubbish bags) and turn up for a day of making this island even more beautiful.
Need somewhere to stay? There's a villa for that.